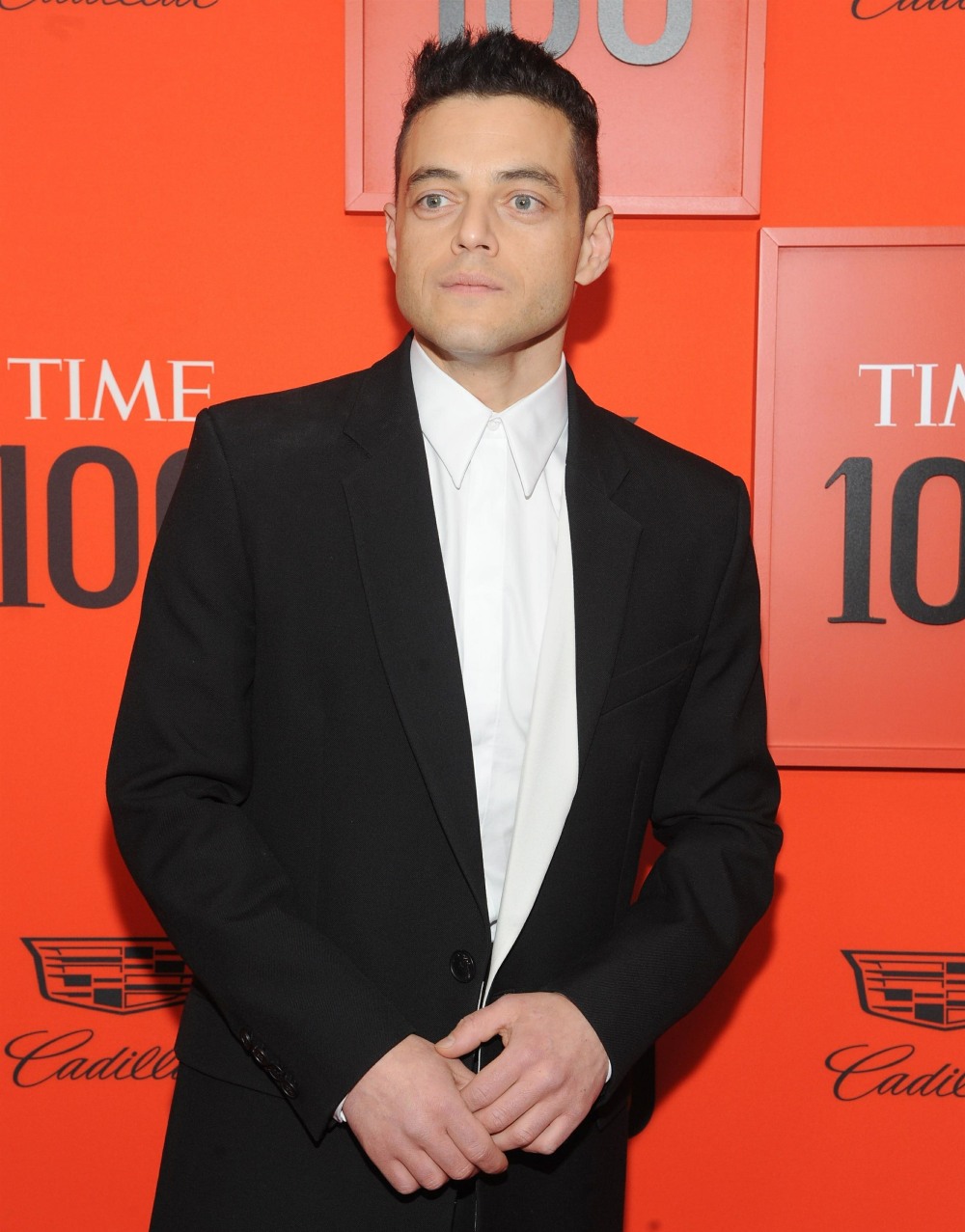 I LOVE eating alone, but I hate eating alone in public. I love nothing more than eating alone in my house, on my schedule and cooking for myself and all that. But eating in a nice restaurant alone? Hate it. It's not that I can't amuse myself with my own thoughts or that I need constant stimulation, it's that I hate the feeling of being looked at and judged by other people. That feeling of people pitying me. Can't stand it. But Rami Malek is different. This week, Rami – who just won the Best Actor Oscar two months ago – went out by himself in New York and had a nice meal.
Rami Malek doesn't need an entourage. The "Bohemian Rhapsody" star was spotted dining alone at the bar of new Chelsea hotspot La Central in Hotel Americano on Monday, an insider told Page Six. We hear the Acadamy Award winner enjoyed ceviche, pork tacos and Brussels sprouts while sipping on a glass of Vinyes Singulars.

"He dined alone" and "was super humble and wonderful with the staff," the source said.

Malek, who was in the area shooting for his show "Mr. Robot," mostly kept to himself and wasn't bothered by other patrons, but we're told he did take one phone call as he ate.

The 37-year-old actor has been making the rounds in the city this month. He was spotted filming "Mr. Robot" in Nomad, taking in a Mets game with girlfriend Lucy Boynton, and grabbing casual drinks with pals at a downtown bar.
Oooh I feel like I'm breaking out in hives just thinking about how he might have felt. It must be even worse if you're a celebrity dining alone – people are looking at you because you're alone and because you're famous. That would irritate the f–k out of me. I guess Rami was okay though. Pork tacos and ceviche and Brussels sprouts… kind of a weird grouping, but sure.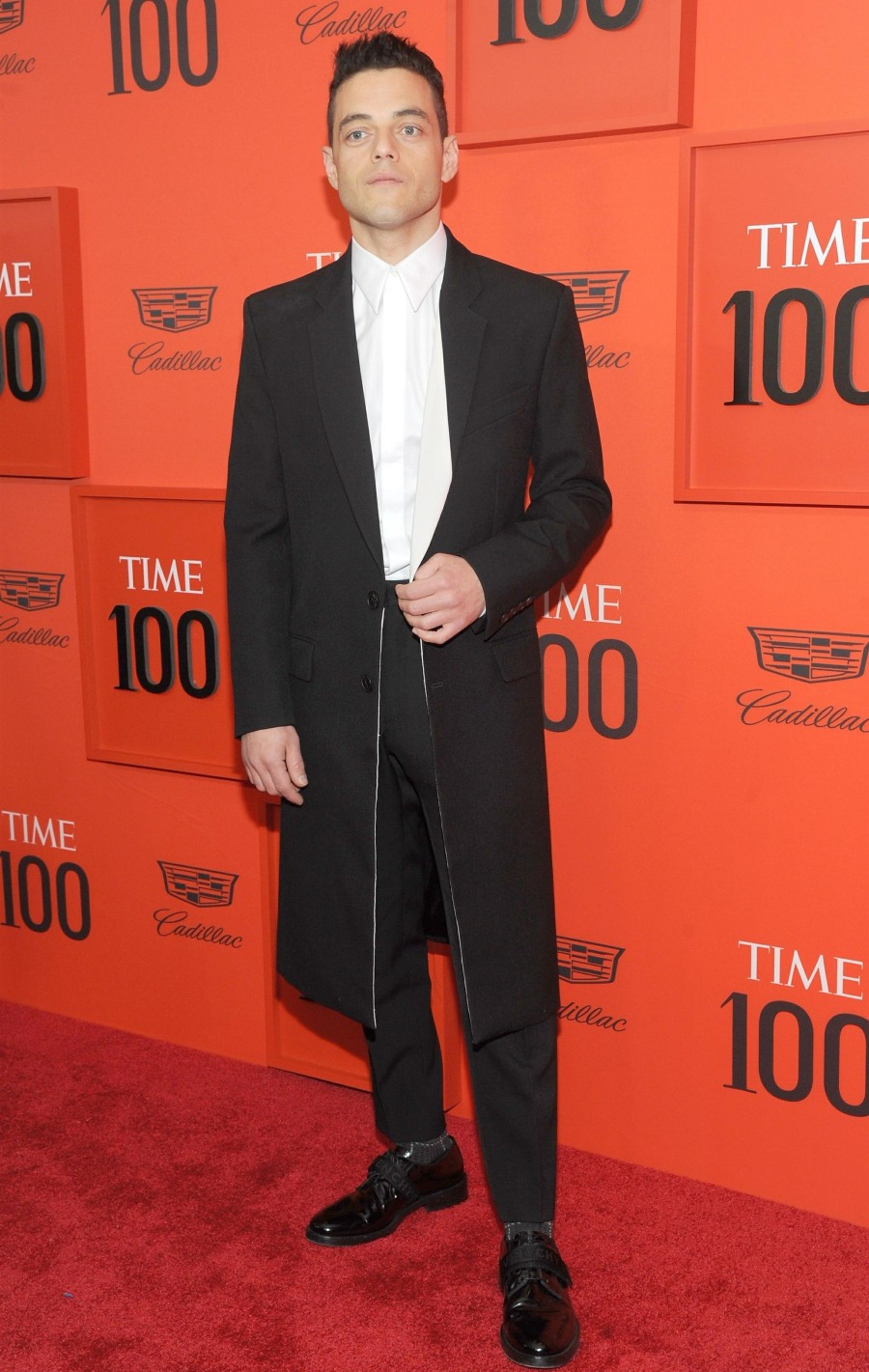 Photos of Rami at the Time 100 event on Tuesday night, courtesy of Backgrid.