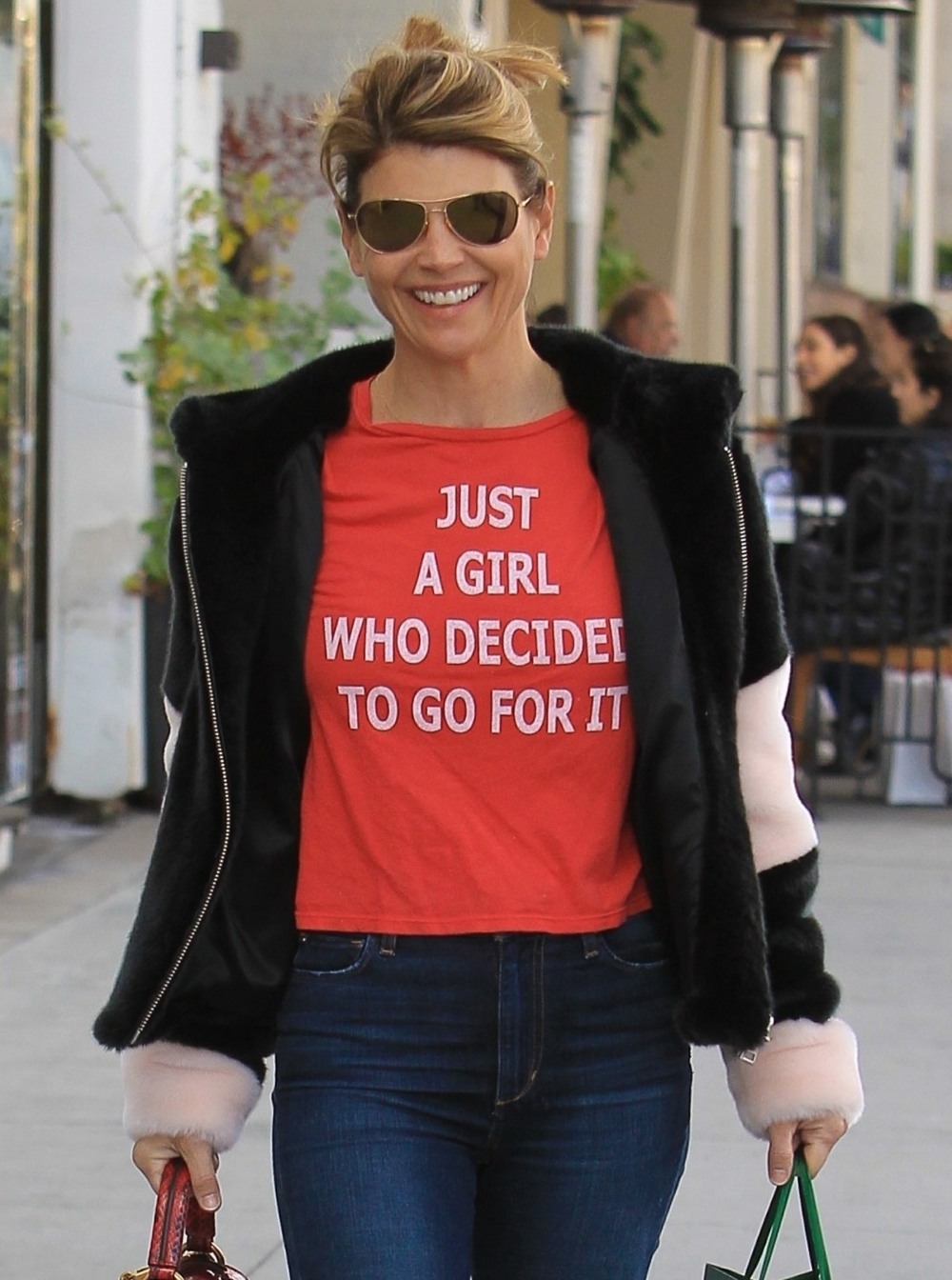 It feels like Lori Loughlin and her lawyer have been workshopping their defense in the court of public opinion for weeks now. They have to do *something* so I guess this is it. From Lori's own PR, we know she's a faith-based woman who loves yoga and Pilates and thinks this whole "multiple federal indictments and the possibility of decades in prison" thing is merely a family matter. I would call her a delusional nut job soaked in her own white privilege, but I don't want to alert Donald Trump to Lori's case. Anyway, her latest defense being workshopped in the court of public opinion is this: she was ignorant of the law, therefore she's not guilty. This is the equivalent of claiming she's too dumb to commit fraud. That's certainly… one theory of the crime.
Lori Loughlin and her husband had no idea college bribery mastermind Rick Singer was going to grease the palm of a USC coach to get their daughter into USC … sources familiar with the case tell TMZ. Our sources say … lawyers for Lori and Mossimo Giannulli didn't take a plea early on because they believe they have a solid defense on several fronts. First, ringleader Rick Singer did not tell them how he would use the $500k to get their daughters into the school. Fact … they were aware Rick Singer wanted pics of the girls on a rowing machine, but they say that doesn't mean they knew the end game.

It's true … knowledge and intent are key elements to proving bribery, and we're told Lori and Mossimo's lawyers are making that a centerpiece of their defense … their only intent is to generally get their daughters into USC by using a "facilitator" who got hundreds of other students into colleges.

One big problem … according to the complaint, Giannulli — not Loughlin — sent at least $100k directly to the assistant athletic director. And, we're told, they have a more basic defense … colleges have horse-traded with relatives of prospective students for decades … e.g., fund the wing of a school building and your child will miraculously get accepted. It's not only been tolerated by many schools … it's aggressively encouraged by some of the schools, and parents know it.

A former USC assistant coach is expected to plead guilty to criminal charges in connection with the scandal. The former coach, Laura Janke, allegedly made it appear Olivia Jade was on the rowing team.
"Me? Little old faith-based me? I had no idea that a shady college-admissions fixer was going to use my $500K to scam my daughters into college, I HAD NO IDEA." And in case you needed her latest defense underlined, People Magazine had a similar story:
Lori Loughlin and her husband Mossimo Giannulli didn't fully grasp that their alleged bribery in the college admissions scandal was illegal, a source familiar with the case tells PEOPLE.

"You read the complaint and they look like criminal masterminds," the source tells PEOPLE. "But they really didn't know the legalities of what was going on. They're not lawyers and they're not experts. They were parents who simply wanted to make sure that their daughters got into a good school."

The source tells PEOPLE that Loughlin and Giannulli truly believed that their actions were comparable to those of other parents who take extraordinary steps to help their their children get into upper-tier colleges.

"Calling in favors, donating money to the alumni association, hiring consultants. Those are all things that parents do," says the source. "And so they gave money to this consultant, not entirely knowing everything that was going to be done. When it all fell apart, nobody was as surprised as they were that they were in trouble." The source continues, "She never intended to break any laws, and if she did, it was inadvertent."
So she plans on blaming everything on that Rick Singer guy, the one who already made a deal with the feds, the guy who actively wore a wire, etc. The feds have taped phone calls and conversations between Singer and an assortment of parents, including Mossimo and Lori. I imagine Lori won't be able to use this defense when the tapes are played in court. But the bitch tried it. I mean, what's she going to say? "Yes I knew we were doing tons of fraud, NOT GUILTY PLS." No, she's going to play the Hapless, Dumb White Lady Who Needs Help. Someone will buy it, I'm sure.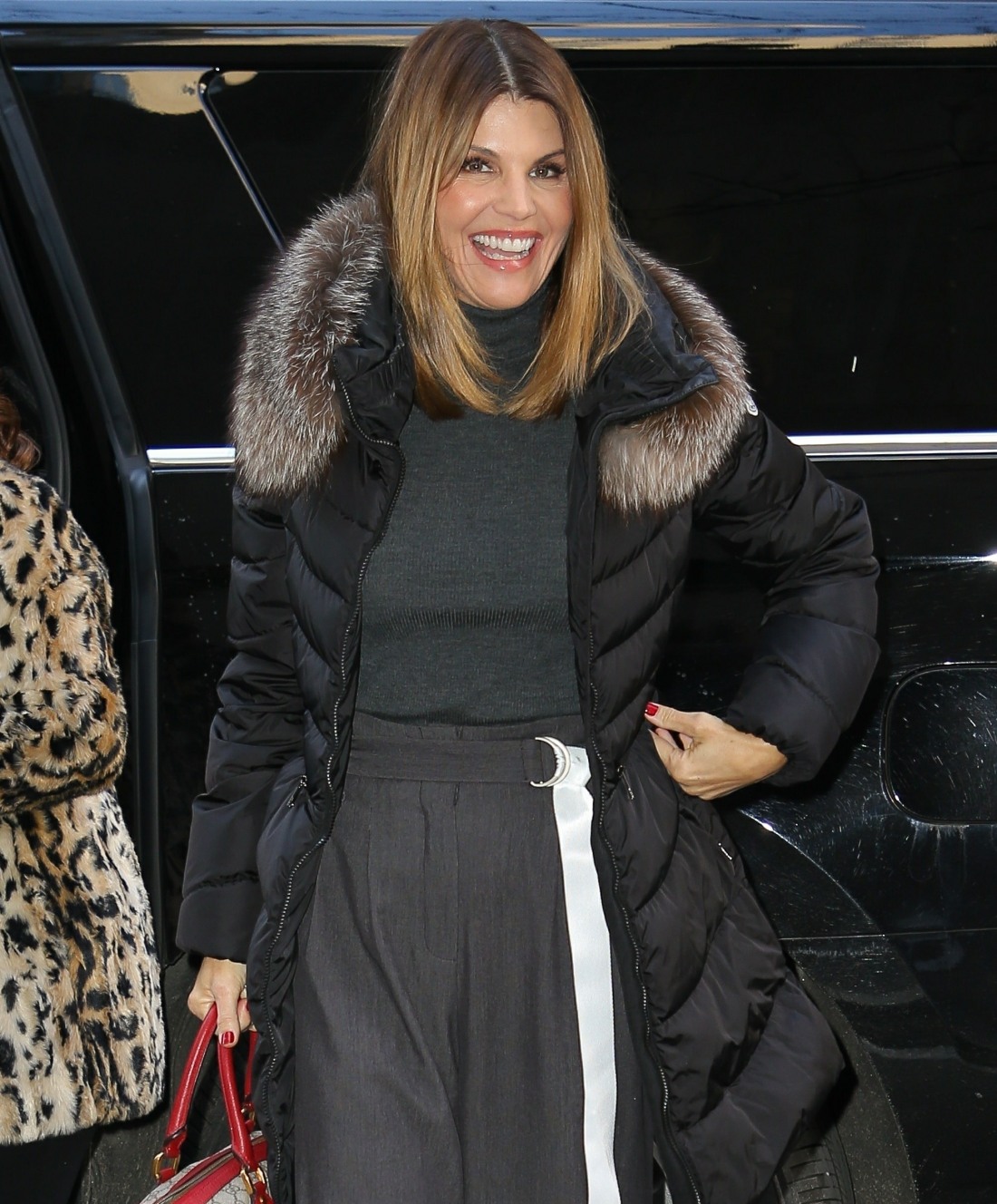 Photos courtesy of Backgrid.