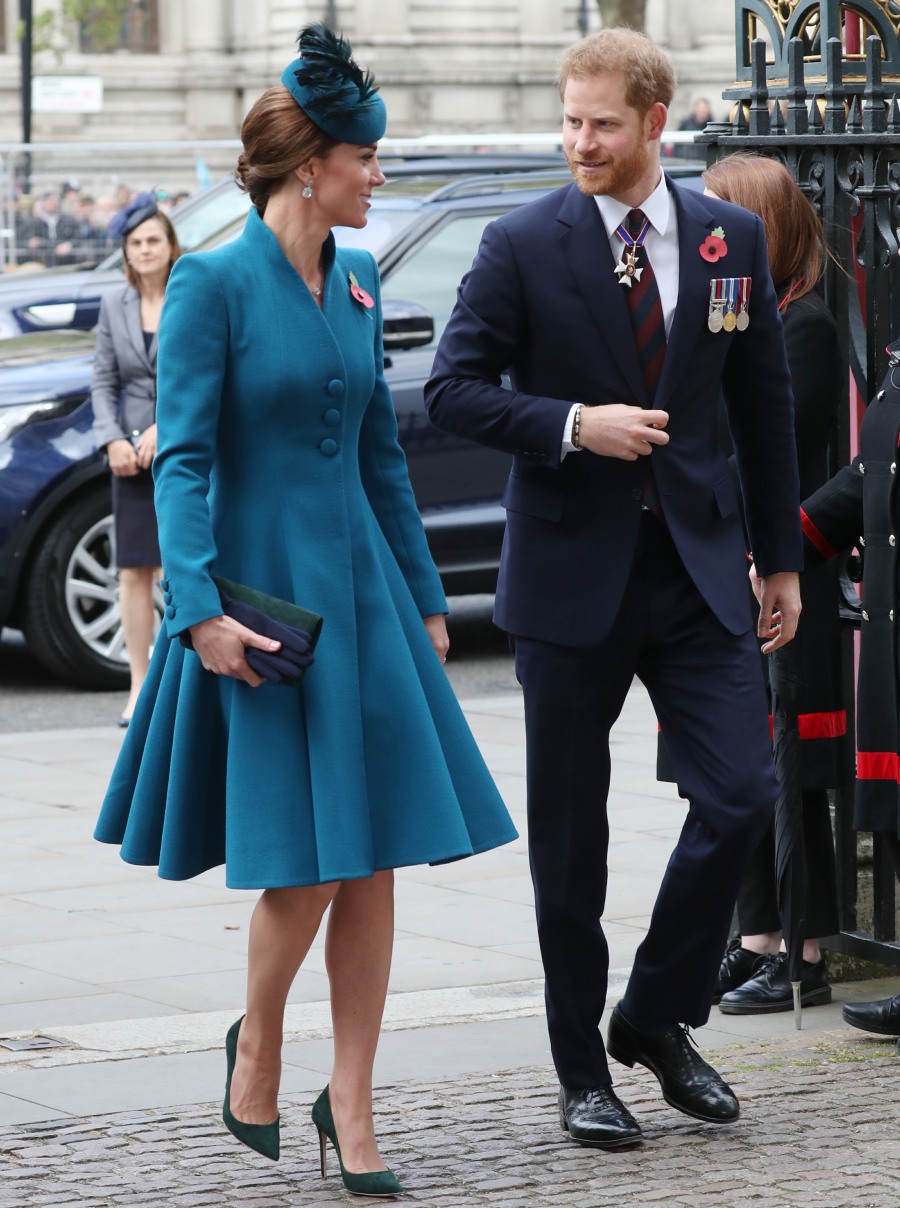 At the last minute, we learned that Prince Harry would be joining the Duchess of Cambridge at the Anzac Day services at Westminster Abbey. It was widely assumed that Harry would make an appearance only if Baby Sussex had not come. Baby Sussex has not arrived. So Harry joined Kate today. Kate's appearance was confirmed/announced last week. Prince William is currently in New Zealand to mark Anzac Day and to attend a service for the Christchurch massacre. I wondered why Kate wasn't sent to New Zealand as well, but I imagine the trip was always going to be pretty short, and it would have been difficult for Kate to make arrangements with the kids and all that.
Harry and Kate walked into Westminster together, and it looked like Kate was talking his ear off. Their body language was good – very friendly, and Harry doesn't seem to have any issue or angst with Kate. When Harry appeared at the Easter Sunday service with Kate AND William, he looked flat-out angry whenever he was in the same space as William. Reminding us once again, the issue has always been between Harry and William and not between their wives. Well, almost entirely between William and Harry, but I think Kate and Meghan don't really care for each other, but they're professional enough to do photo-ops, etc.
Fashion notes: Kate wore a teal Catherine Walker coat/dress and a Rosie Olivia hat. I think the coat is new? I don't remember seeing it before, but as I've often said, Kate blue and green coats all kind of blend together after a while. She looks nice in jewel tones and everything is fine here – the color, the hemline, the conservative look which is appropriate for the event. Those big buttons though… lmao, she had to give us something!!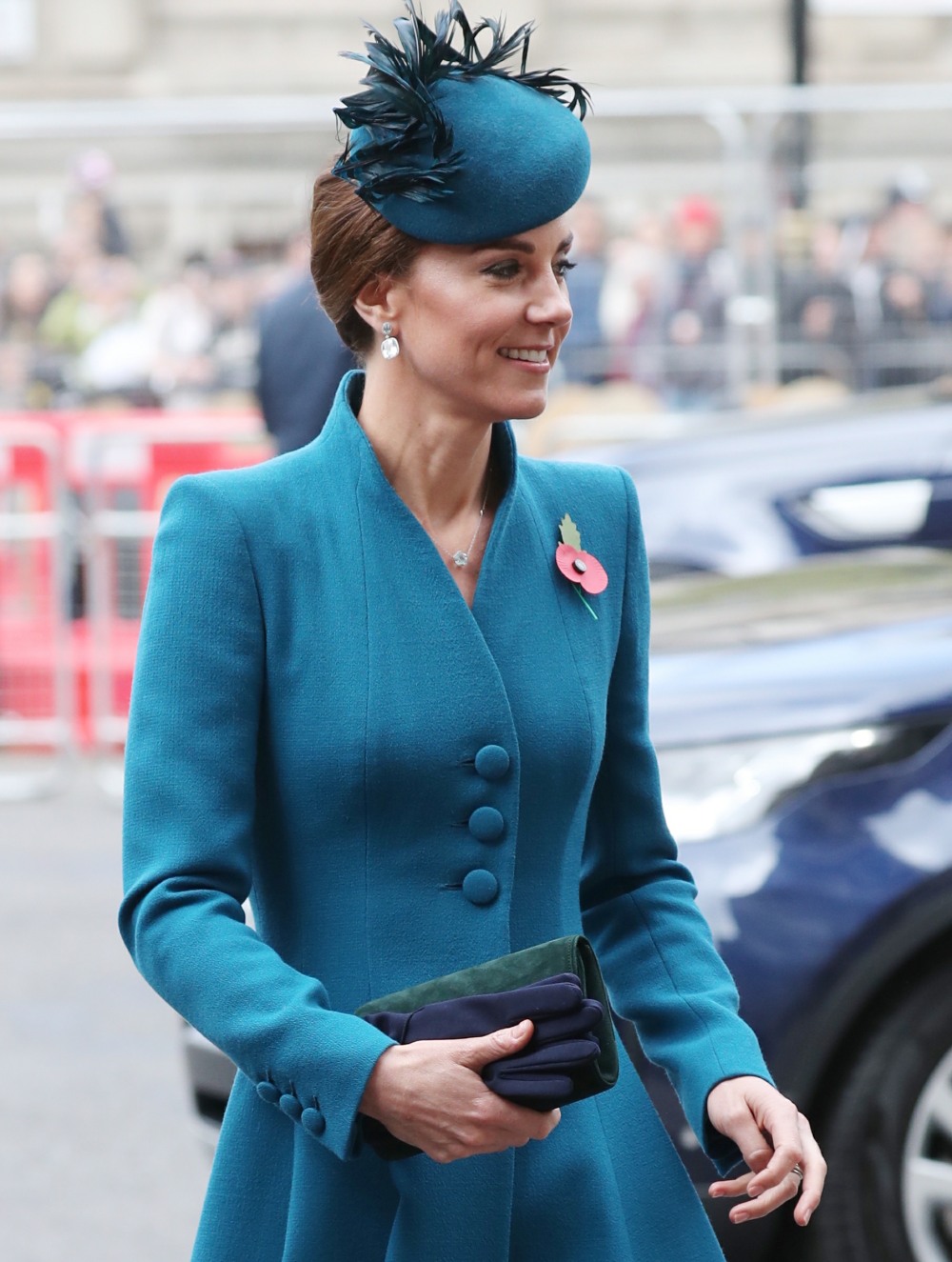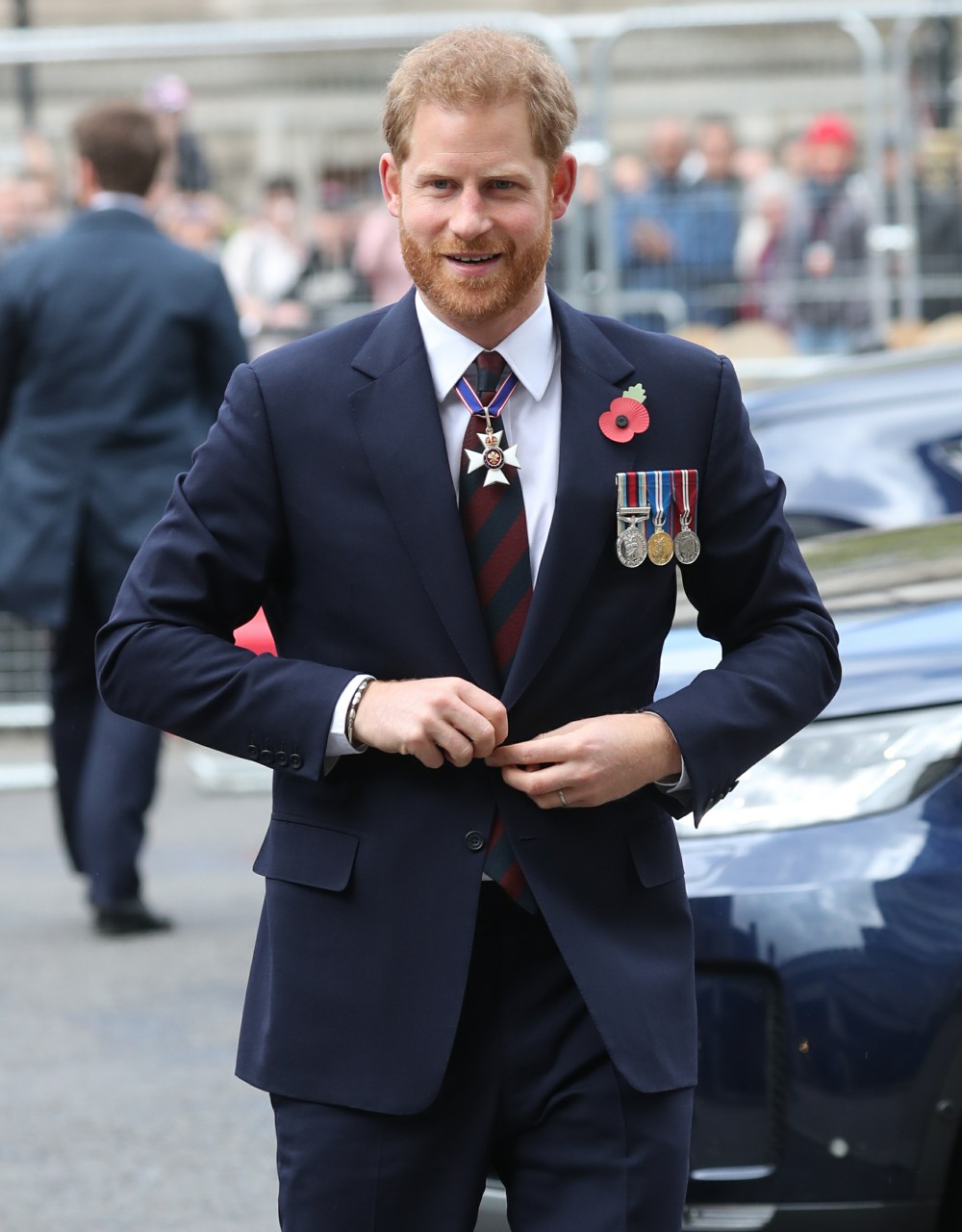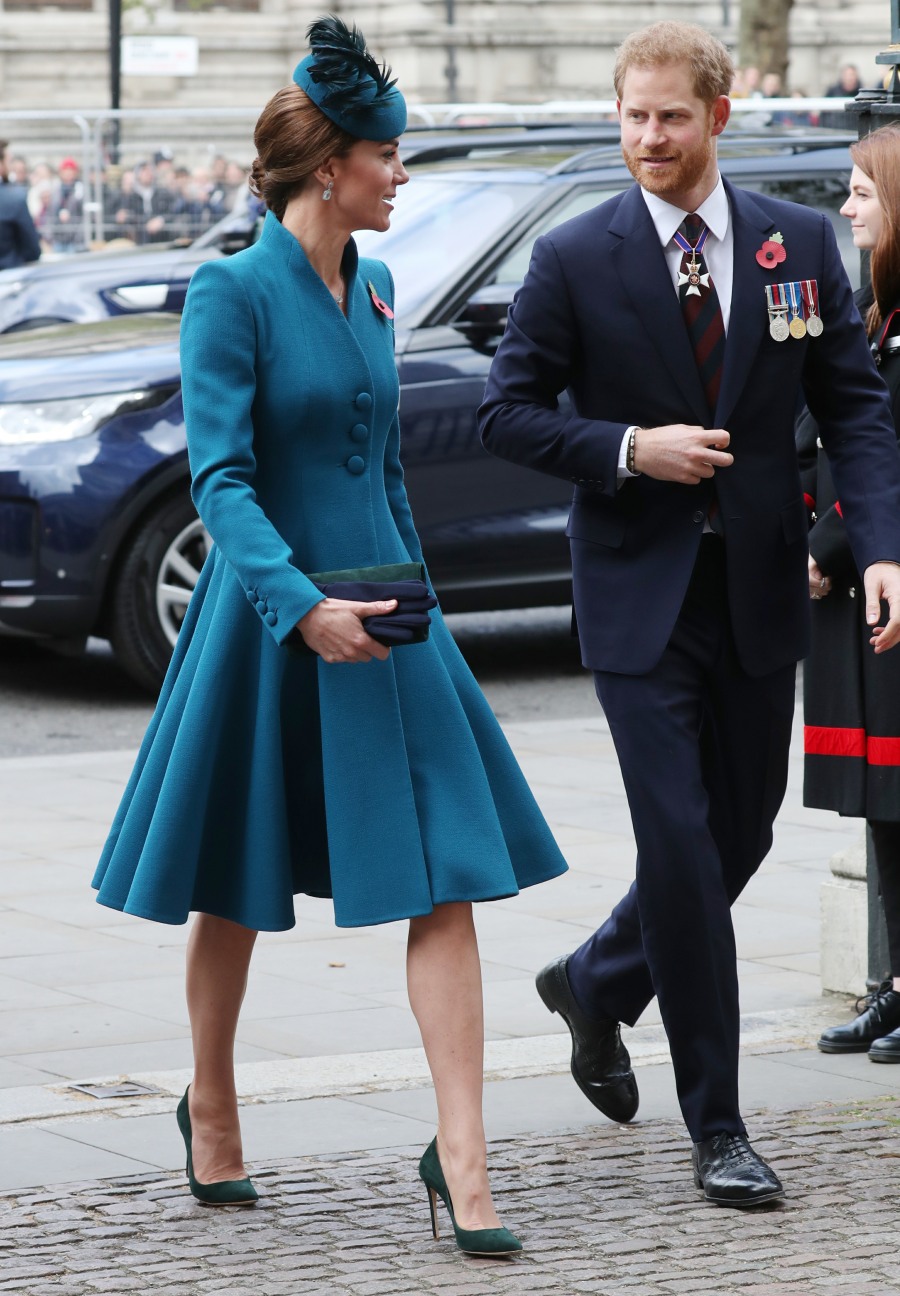 Photos courtesy of WENN.