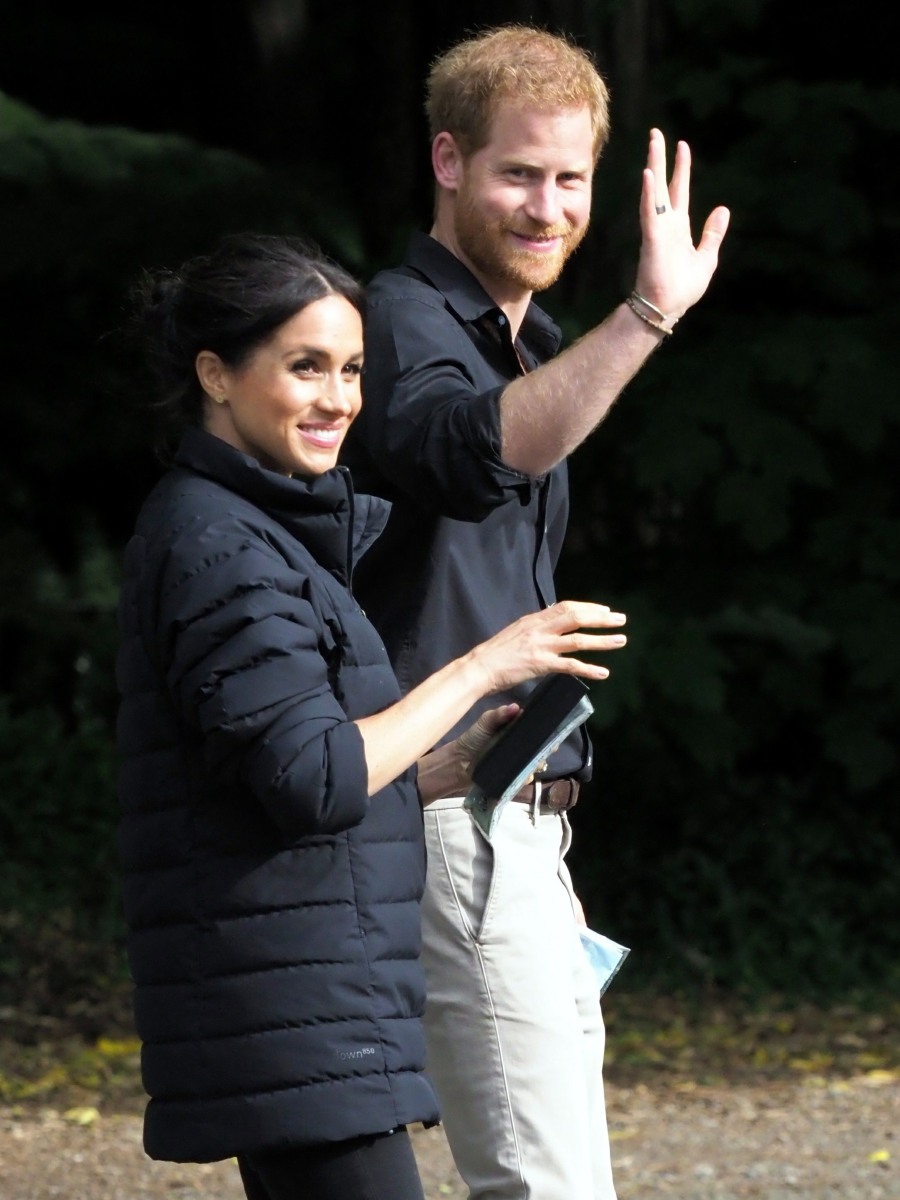 Some days, I do get kind of bummed out about everything the Duchess of Sussex gave up to marry Prince Harry. She gave up her acting career, her blog and her country for love. And in return, her new home has repeatedly spat in her face because she dared to exist and breathe while being an African-American woman. When Meghan and Harry first got engaged, we heard a lot about how she was planning on becoming a British citizen. Sources played a little fast and loose about whether Meghan would get any special treatment with her citizenship, but I would imagine it's being fast-tracked compared to non-royal immigrants to the UK. But the fact of the matter is that Meghan is still an American citizen right now, and even if and when she becomes a British citizen, she might retain her American citizenship and simply become a dual citizen. But what of little Polo Baby? Children birthed by American women outside of America are still considered American citizens. I knew that – but I didn't know there was a timeline on it:
Meghan Markle and Prince Harry's royal baby is set to make history in more ways than one. In addition to being the first modern biracial royal in line for the throne (7th, in fact), Baby Sussex will also technically be a U.S. citizen and hold dual citizenship in the U.K. According to the U.S. State Department, a baby born abroad to a U.S. citizen and a non-American automatically acquires U.S. citizenship at birth if the U.S. citizen parent has lived in the U.S. or one of its outlying possessions for five years prior to the person's birth (which Meghan has), at least two of which were after the age of fourteen.

An American can automatically transmit their citizenship to their child, and being a British citizen does not mean you can't be a U.S. citizen. Even though the baby will born an American citizen, the couple will have to report the birth to an American consulate in order to acquire the official documents needed to prove U.S. citizenship. Then they will be eligible to apply for a passport for the baby, for example.

The palace previously said that Meghan, who was born and raised in Los Angeles, had plans to become a U.K. citizen (which is known to be a lengthy process) after marrying Harry. A spokesperson for the family said at the time that it was "too early to say" if she will retain her American citizenship after she becomes a British citizen. But while she's going through the process, she will remain an American citizen. As it stands, their baby would obtain dual citizenship for the U.S. and U.K. if Meghan does not give up her American citizenship before she's due to give birth.

As for whether Meghan will have to give up her American citizenship, it doesn't seem so. Since she's not marrying the heir to the throne, there's less pressure all around. And she doesn't come from royalty herself, as Prince Philip did (he had to renounce his title of Prince of Greece and Denmark before marrying Queen Elizabeth in 1947). Holding onto her American citizenship wouldn't be quite as controversial as retaining a foreign title would have been.
Royals used to love marrying other royals back in the day – foreign princes and princesses were always being shipped into other countries for arranged marriages, etc. But in the modern British royal era, it is unique. Personally, I hope Meghan chooses to retain her American citizenship, and I hope she and Polo Baby are just forever-dual citizens. And yes, I see it as the "worst case scenario" exit plan – if sh-t really does go haywire at some point, Meghan can simply return to America. The idea of that makes me sad, because that's what the British tabloids want – they want to bully her into leaving. But she'd be dumb not to leave that as an option for herself.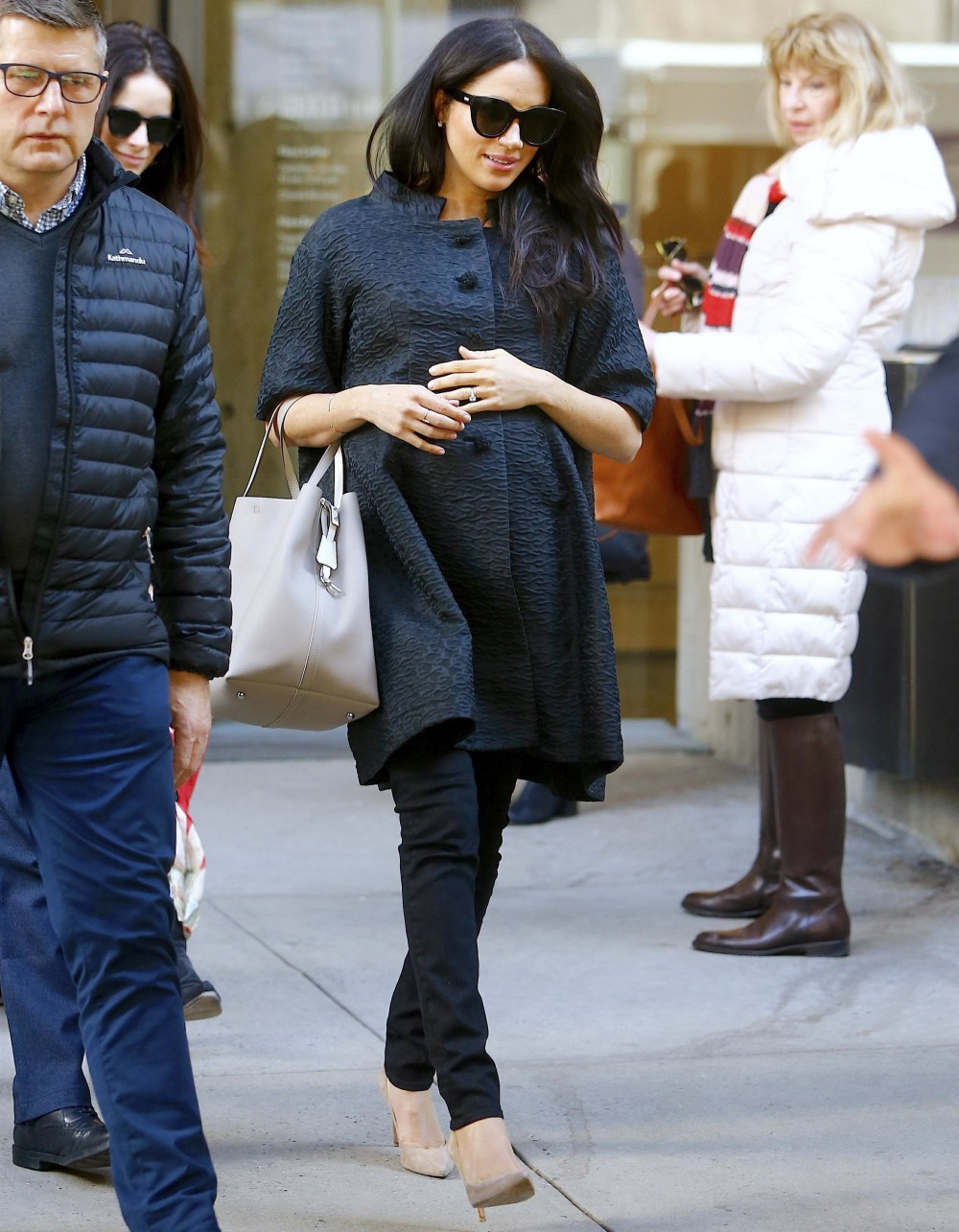 Photos courtesy of Backgrid.