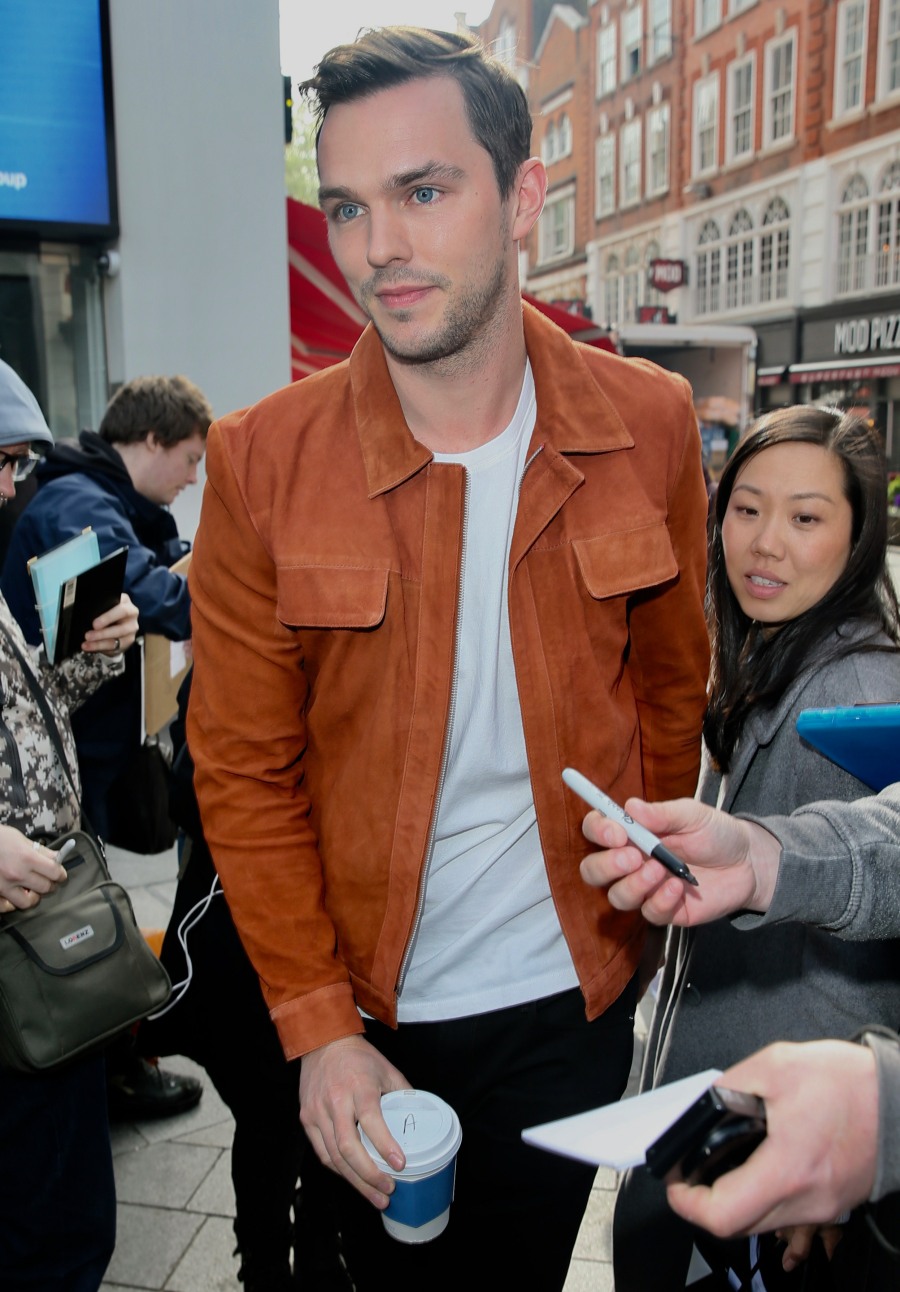 Here are some photos of Nicholas Hoult out and about in London on Monday. He's doing promotion for Tolkien, which is a bio-pic of JRR Tolkien's college years. I've seen the commercials for it, and the ads remind me of The Theory of Everything, only without ALS. Anyway, I just liked these photos because Hoult is so cute – who would have thought that the gawky kid would grow into such a beautiful butterfly? He's adorable and TALL. As for the Tolkien movie, the estate of JRR Tolkien is not amused – apparently, they did not authorize this whatsoever:
J.R.R. Tolkien's family is making it clear that they do not support an upcoming biopic starring Nicholas Hoult as the legendary author. The Dome Karukoski-directed Tolkien, which chronicles The Lord of the Rings author's formative years at school, is set for release next month. But Tolkien's estate issued a searing statement Tuesday declaring they had no part in making the film, and do not "endorse it or its content in any way."

"The family of J.R.R. Tolkien and the Tolkien Estate are aware of the Fox Searchlight motion picture entitled Tolkien that is due for release in May 2019," the estate said in a statement to PEOPLE. "The family and the Estate wish to make clear that they did not approve of, authorize, or participate in the making of the film. They do not endorse it or its content in any way."

Tolkien stars Hoult as the British author and Lily Collins as his wife Edith. The official synopsis from Fox Searchlight reads: "Tolkien explores the formative years of the orphaned author as he finds friendship, love and artistic inspiration among a group of fellow outcasts at school. This takes him into the outbreak of World War I, which threatens to tear the 'fellowship' apart. All of these experiences would inspire Tolkien to write his famous Middle-Earth novels."
Wow, did the filmmakers just decide to do the movie without the estate's approval completely? I feel like that's wrong – it's one thing if the person is a significant historical or political figure, but Tolkien was a writer and filmmakers shouldn't really be allowed to do that to someone who falls more on the "private citizen" aspect of fame – yes, Tolkien was a celebrated writer, but if the estate says no, don't do it. It's bad enough when it is a political or historical figure and the filmmakers just make sh-t up (see: The Darkest Hour). Usually Hoult makes better decisions than this.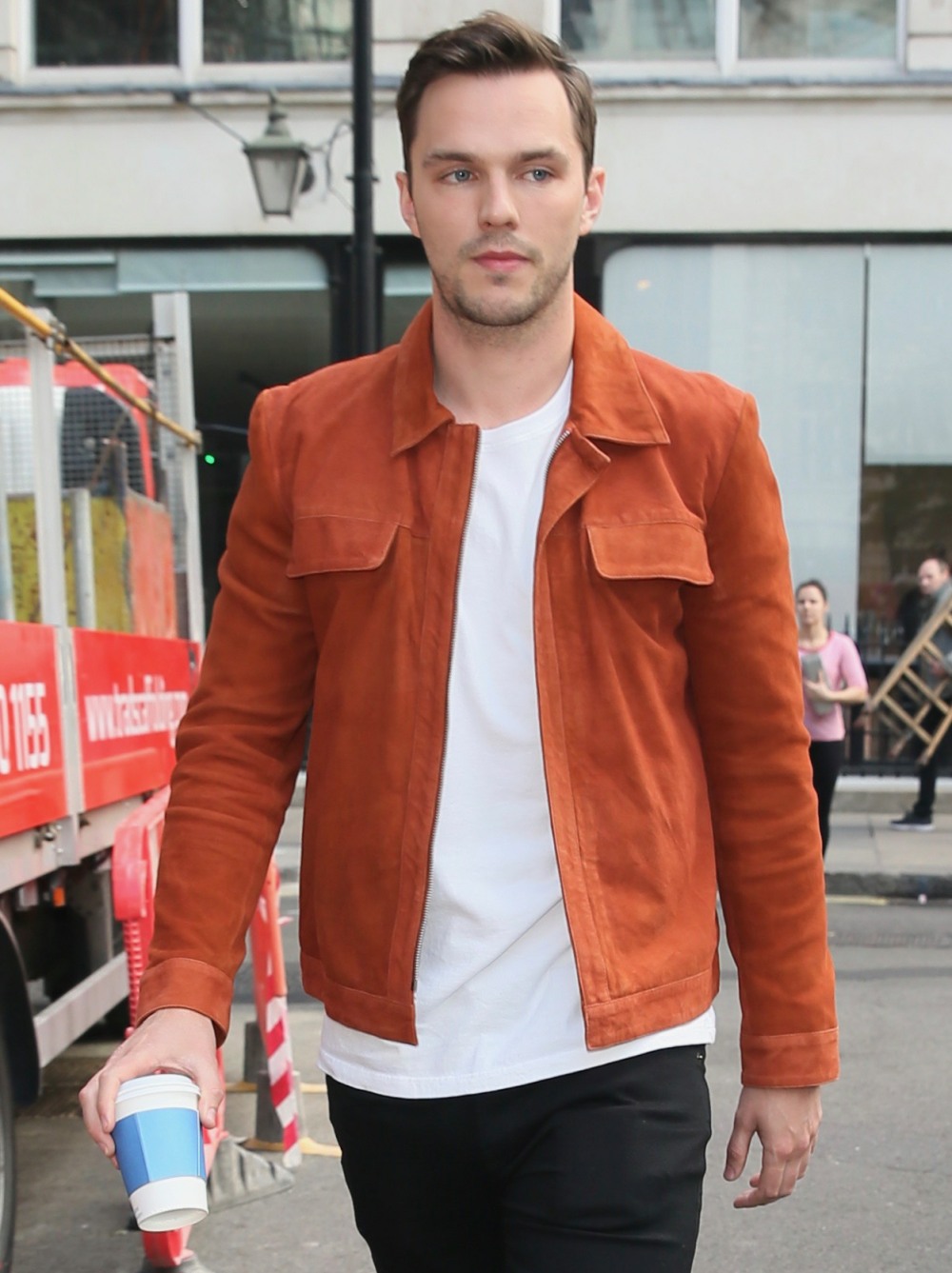 Photos courtesy of WENN.