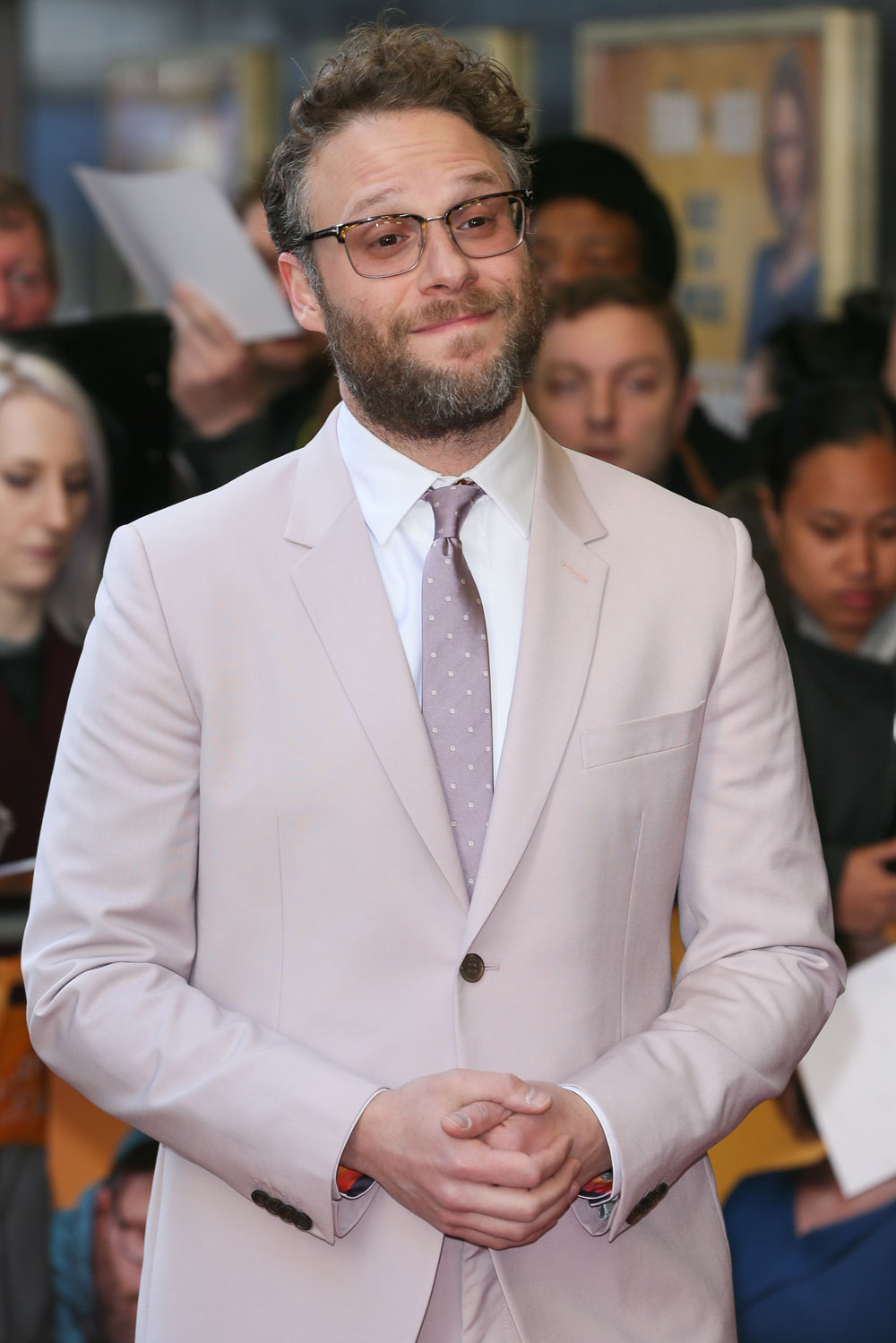 Seth Rogen is promoting that awesome-looking romcom he's in with Charlize Theron, Long Shot, where she's the secretary of state and he's playing a speechwriter. It's out this weekend and I'm really looking forward to it. (The trailer is here.) He was on The Late Show with Stephen Colbert, where he talked about how he's high constantly and recently started a cannabis business. I know he plays stoners and enjoys weed but I didn't realize he was high all the time. That sounds like an exaggeration but it's true and he emphasized that point.
Have you worked with Charlize Theron before?
No I was scared. I'm a actor so I don't like it when people assume I am who my characters are, but whenever I meet another actor I just assume they are who their characters are. When I met Charlize Theron I thought 'oh she's going to kill me.'

I was a huge fan and I always thought she was funny. She's an incredible actor. I'm an ok actor, but I'm not as good as she is. When I'm in a scene with someone who is acting well I find myself thinking 'woah, this person is doing good.' Then I start thinking 'I shouldn't be thinking that I'm in a scene right now.' I'm sure Daniel Day Lewis has never thought that.

You do enjoy the occasional marijuana cigarette
Yeah I smoke weed all day every day of my life.

Have you ever acted [while high]?
For the last 20 years exclusively.

Could that be why you step outside the scene?
It is probably because I become a viewer. I do smoke a lot of weed. I do actually enjoy weed in my personal life and on film.

Any movie we see you in there's a fairly good chance that you're high
There's 100%.
[From The Late Show]
Seth is also in The Lion King live action remake, he's playing Pumbaa the warthog. That's out July 19th. Beyonce is also in it but he didn't get a chance to meet her. He told a story about trying to meet her at the Grammys over ten years ago when she was backstage with Gwyneth Paltrow. He tried to go over and meet them but Beyonce's security blocked him and he spilled his drink all over himself. He had to go introduce Eminem with a stained suit.
As for the fact that he's high constantly, I guess some people can function like that and are used to it. Pot makes me think too hard to function adequately but I suppose if it's your normal you adapt. Also, he doesn't seem high to me on screen unless he's playing a stoner for some reason. Again, that could be because it's his default state.
In the second part of his interview Seth talked about his cannabis business, which he started in Canada. He said "it's a product I'm passionate about" and that it has been "amazingly gratifying" on work on it. His business is called House Plants and he said that for too long weed has been hidden and that he wanted to name it after something you proudly display.
Also, it's a totally weird coincidence that I keep writing about weed. I don't know why that's happening.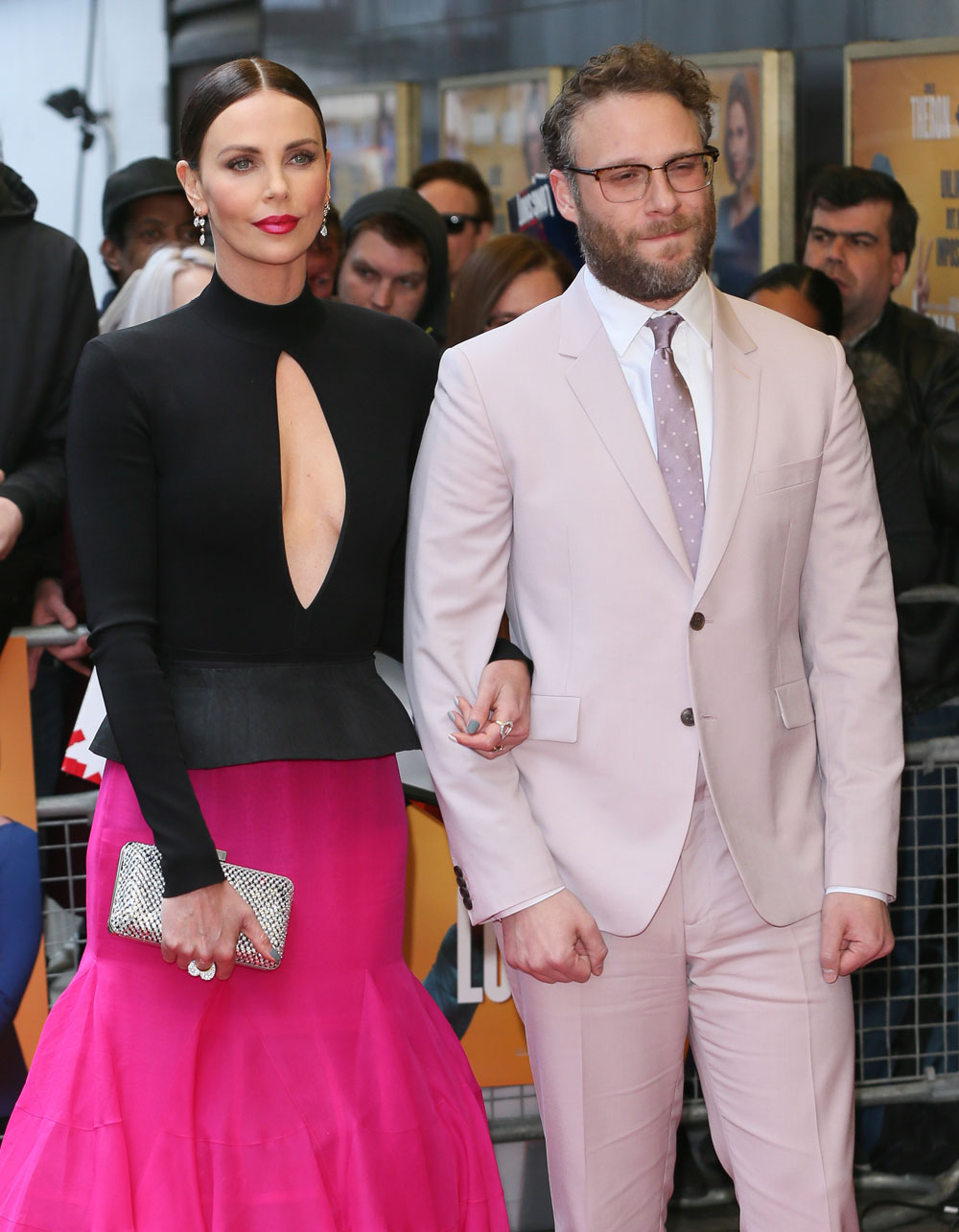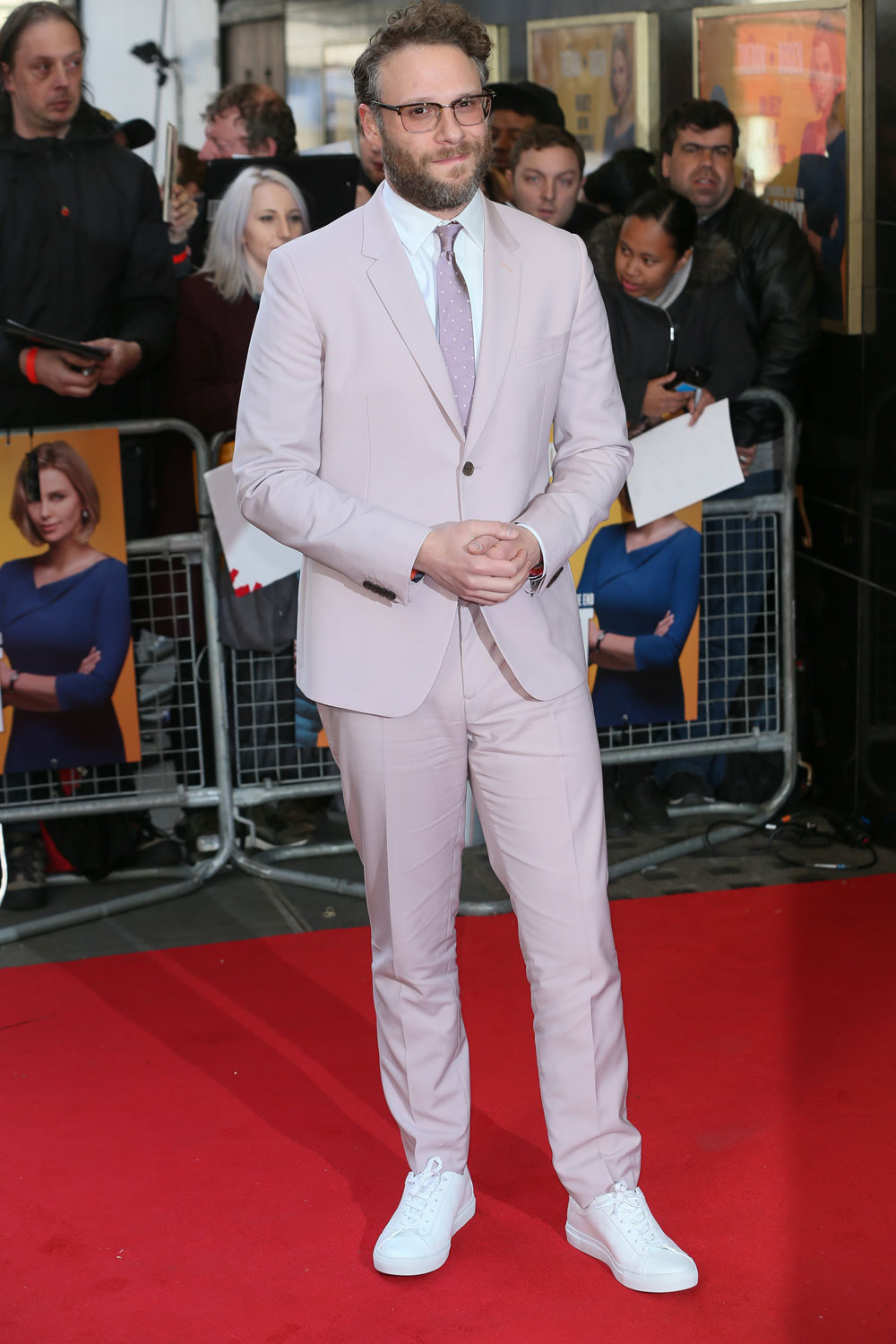 photos credit: WENN