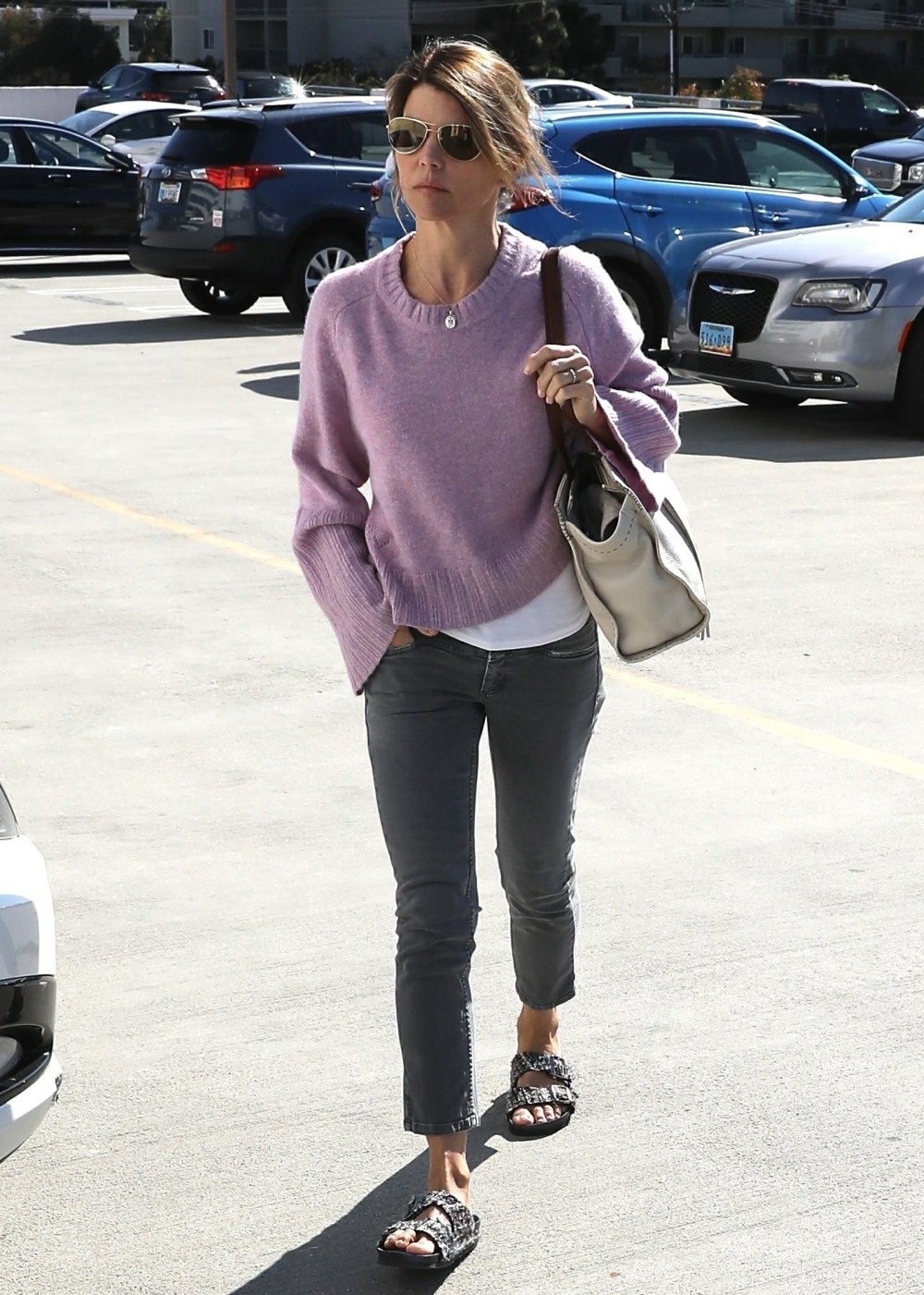 Lori Loughlin is a joke at this point, right? She's still leaking like crazy to People Magazine with her delusions of glory, like she was the biggest A-lister to ever A-list, and that her tacky college scam was some enormous fall from grace. If anything, the way she's handled "being charged with multiple federal crimes" has proven to me that she's exactly the type of woman who would participate in a massive criminal enterprise and then try to Hallmark Becky her way out of it. Well, Hallmark Becky is going to court. As in, "sources" tell People Magazine that Lori will not take a deal, and that she's hellbent on going to trial to prove her innocence.
Lori Loughlin and husband Mossimo Giannulli want to face trial in the college admissions scandal because they think it's their best chance for redemption, a source close to them tells PEOPLE.

"Lori feels like so much damage has been done publicly that the only way for her to counter it is to fight this case in court," the source tells PEOPLE. "She feels like once all the evidence is presented, that people will understand how things happened."

Loughlin, 54, and Giannulli, 55, face charges of mail fraud and money laundering conspiracy. If convicted, they face up to 20 years in prison for each charge. Attorneys for the couple were in court on Monday, entering formal pleas of not guilty of the charges against them. The couple previously turned down a plea deal — and they continue to insist that going to trial is in their best interest.

"She doesn't want to spend time in jail," the source says, "but she knows that any sort of plea or conviction at this point will include jail time. Her only chance of avoiding jail is to go to court and be found not guilty."
While I think Hallmark Becky is a delusional, entitled a–hole, I'm also a realist: her latest scheme could totally work. If she gets the right jury, I could see her relying heavily on her white tears and a narrative about a mother's love for her dumbf–k daughters. And I could see it working. It depends on the location of the trial – I feel like it would be in Massachusetts, since that's where they were charged? If the jury pool is from the Boston area, what are the chances that jurors believe Lori's Hallmark Becky act?
Photos courtesy of WENN, Avalon Red and Backgrid.