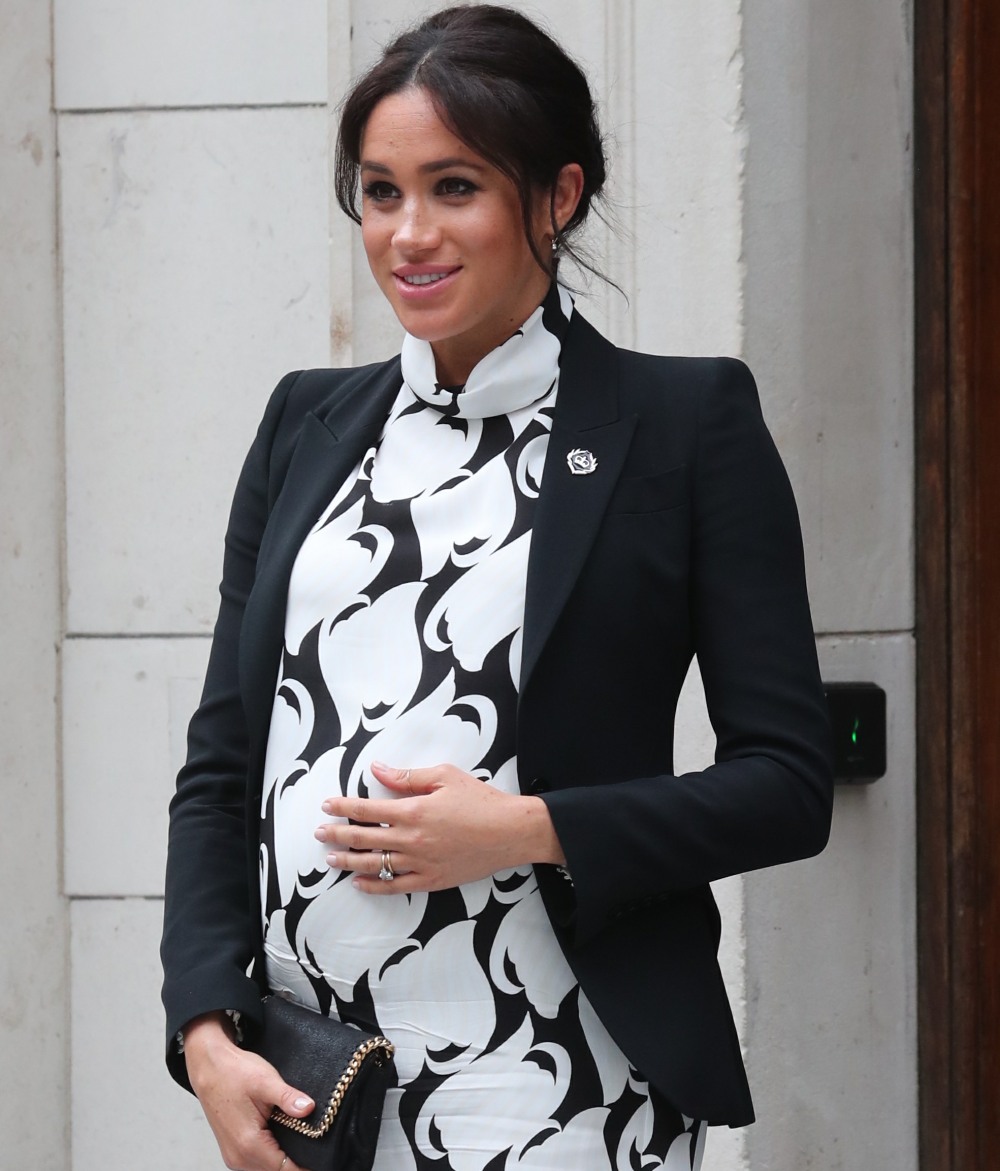 The Duchess of Cambridge's styling quirks are well-known to true-blue royal-watchers. Kate loves buttons and blue coats, but she also loves homage-ing her late mother-in-law, Princess Diana, especially for big occasions like baby-presentations and christenings. Kate's styling quirks carry down to her kids too – Prince George spent much of his childhood dressed up in knee socks and princely shorts, like a retro Little Lord Fauntleroy. So obviously, people are asking if the Duchess of Sussex will do the same thing with Baby Sussex. The answer is: probably not?
With just days until Meghan Markle and Prince Harry welcome their new baby boy or girl, the layette is surely well stocked — and likely differs from that of previous royal babies.

"I really don't think this baby will be dressed in smocking and knee-high socks the way Kate [Middleton]'s children have been," says Sarah Dixon, a former maternity nurse who has worked with friends of the royals. "I think she will be a very modern parent and will probably take more guidance from friends such as Amal Clooney than she will from Kate."

And don't expect to see Queen Elizabeth's vintage Silver Cross Balmoral pram, which was used by Kate (and previous generations of royal moms) for Princess Charlotte's christening.

"Amal has a Bugaboo for the twins, and I can see her going with their modern designs rather than the Silver Cross," says Dixon. "Meghan has a very individual style, and she will incorporate that when she's shopping for her baby. I think she will stick to some of her U.S. brands, like Petit Tresor in Los Angeles. And I'm sure she will use Honest, the eco-brand founded by Jessica Alba So many of my clients just love it."

Given Meghan's enthusiasm for sustainable and ethical fashion, there's no doubt the royal mom will choose baby brands that are not only cute but also have a feel-good factor. "She will want to incorporate her own style and her love of all things eco when it comes to clothing for the baby, and she will go for organic cotton for her layette I'm sure," says Dixon, who runs a bespoke baby concierge service and blog, Minime and Luxury.
That People article was basically a low-key sponsored post for several baby-clothing companies, but that doesn't mean the quotes are wrong. I do think Meghan will be a different kind of mother than Kate in a million different ways. Meghan will find a way to do some traditional things (like, for Baby Sussex's christening), but no, she's not going to dress up Baby Sussex like Little Lord Fauntleroy. What will be interesting to see is… when Meghan dresses Baby Sussex in modern kids' clothes instead of Victorian garb, will Kate suddenly "modernize" her kids' clothing too? I bet she does. Suddenly we'll see Prince Lou in jeans and sweatshirts and cute little toddler sneakers.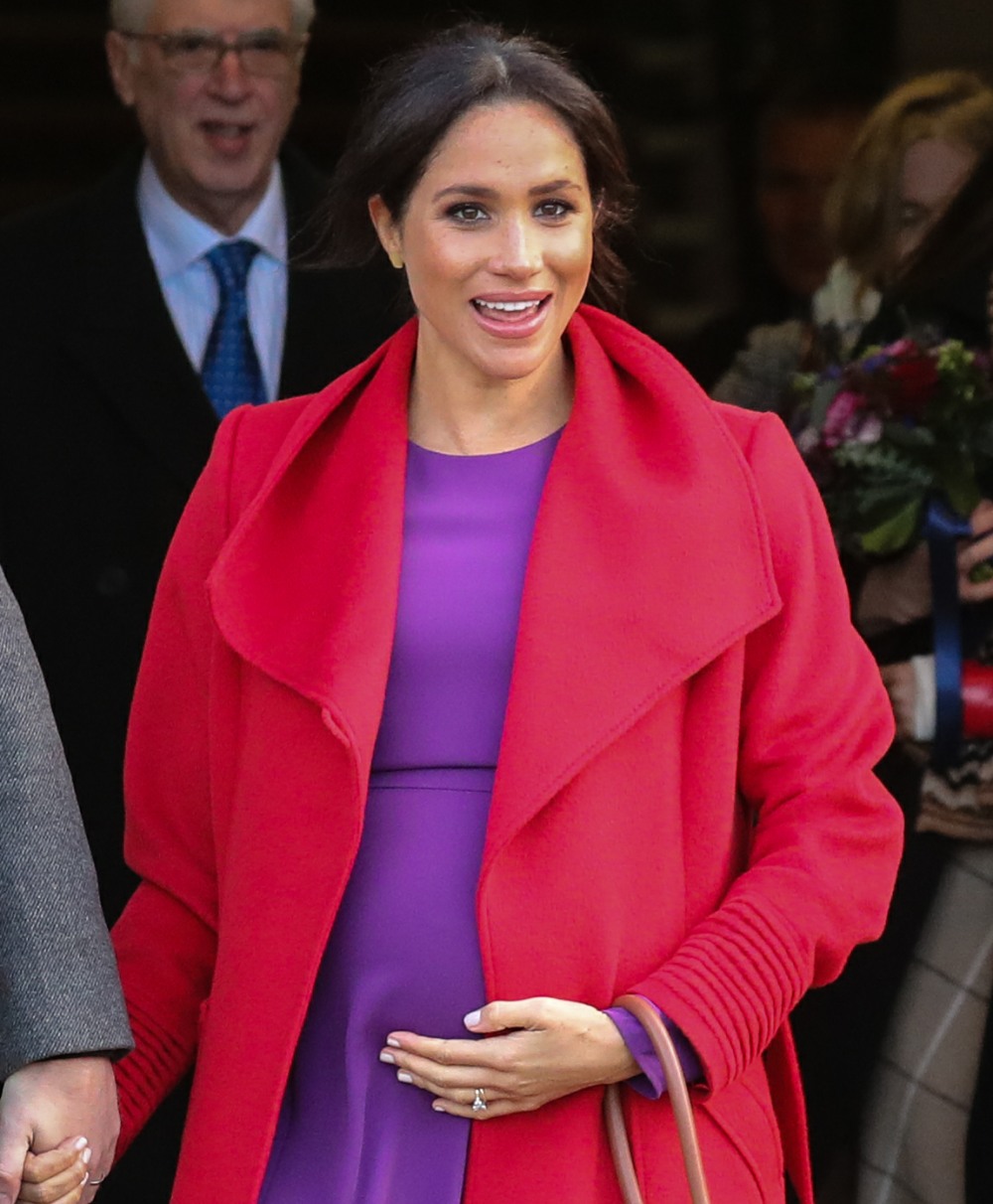 Photos courtesy of WENN, Avalon Red.