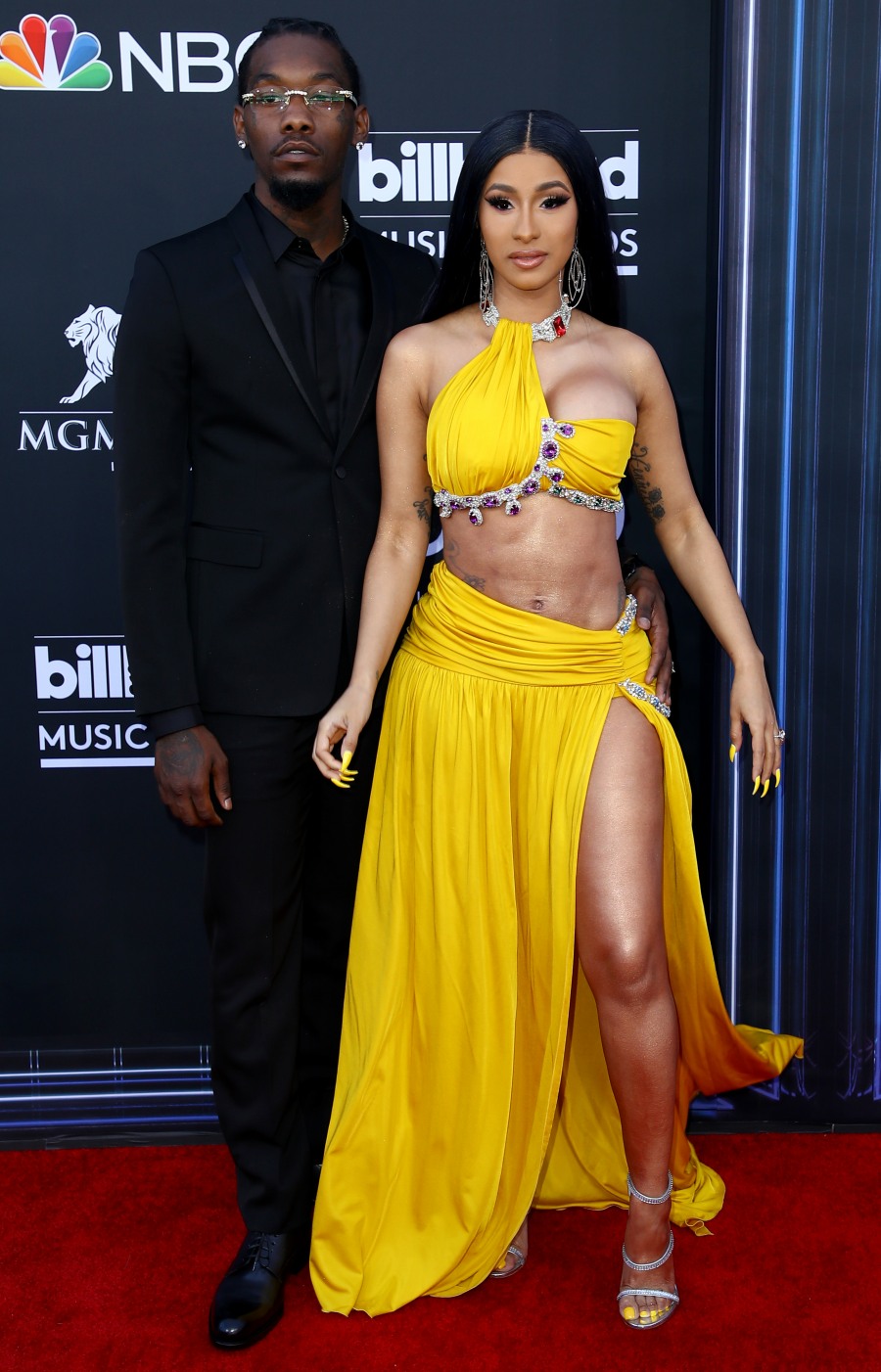 Cardi B attended the Billboard Music Awards last night with her on-again husband Offset. They walked the carpet together and made out for the cameras – those are the photos where she's wearing the saffron-colored Moschino dress. At one point, Cardi hiked one leg over Offset, and some people thought they saw ALL of Cardi. Hours later, in her BMA dress room, she filmed herself mostly naked as she gave people an anatomy lesson about what she was actually showing. I can't post the video here, but it's all over the internet and it's really funny.
As for the actual awards, Cardi was literally nominated in more than 20 categories at the BMAs. She ended up winning six Billboard Music Awards last night, for Best Rap Song, Best Collab, Best Female Rap Artist and more. Good for her.
Meanwhile, just before the BMAs, Cardi chatted with Entertainment Tonight and she confirmed something that she's been talking about for months: she got some plastic surgery following the birth of her daughter Kulture, because Cardi was quite disturbed by the changes with her body from pregnancy and the delivery. Cardi told ET: "I just got my boobs redone. I feel good, but then sometimes I feel like not, you know? [When] your skin is stretched out. Yes, my daughter f–ked me up! She did, she so did." Cardi also talked about mom guilt, especially since she works so much and said that Kulture looks at her all the time now with a "bitch, where you going" face.
Also: I kind of suspect that Cardi's plastic surgeon did some other stuff to her body. I'm not judging and I'm not calling her out or anything, but I do think she got some lipo too.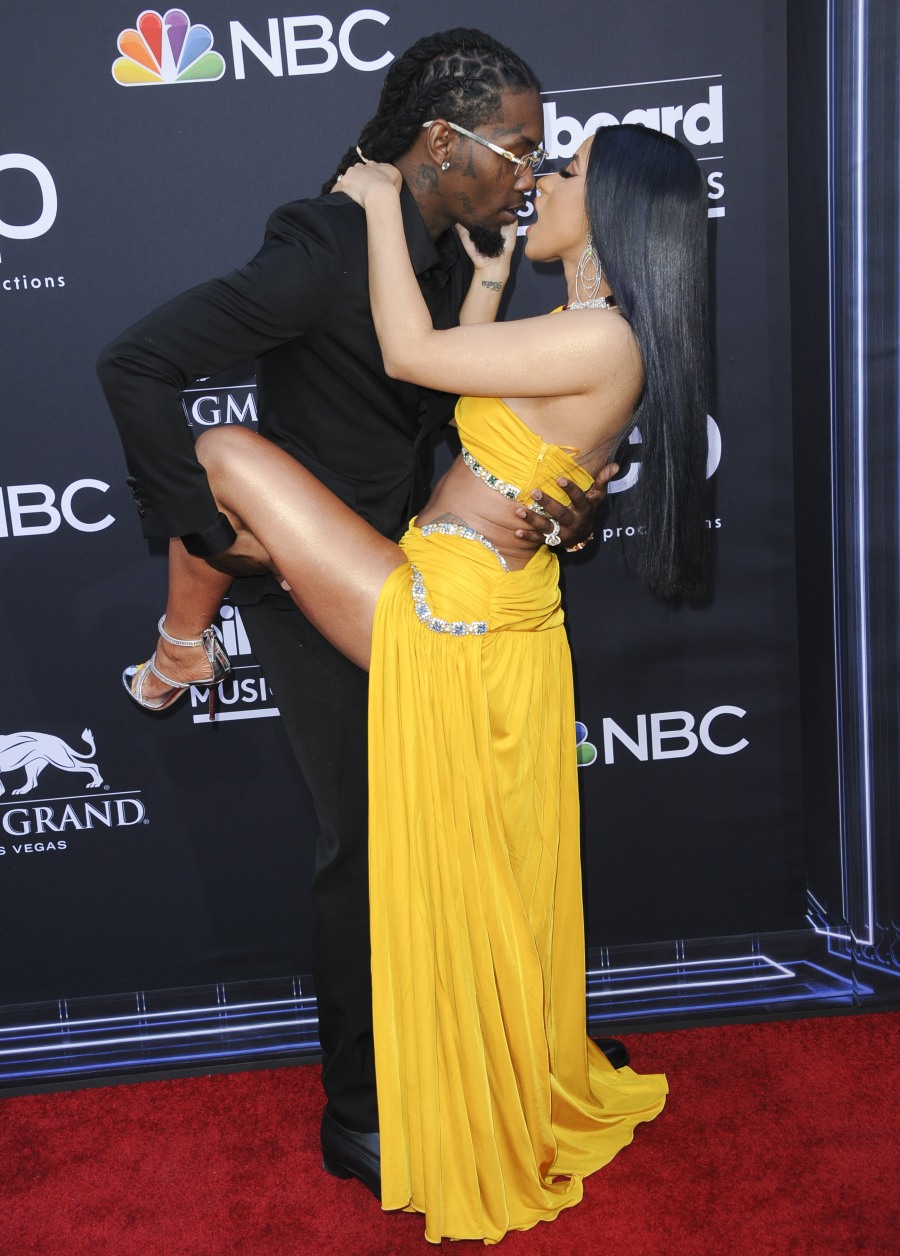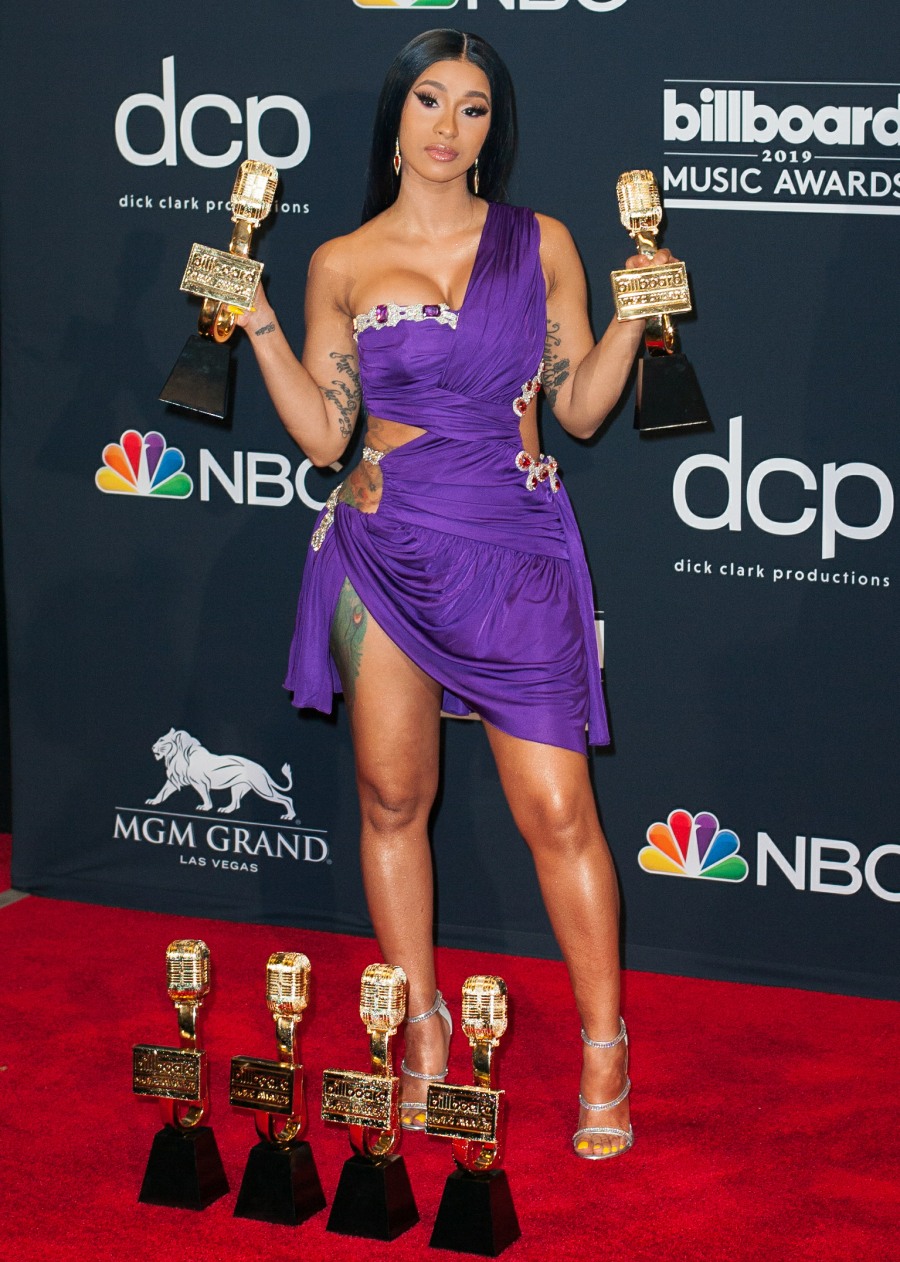 Photos courtesy of WENN.