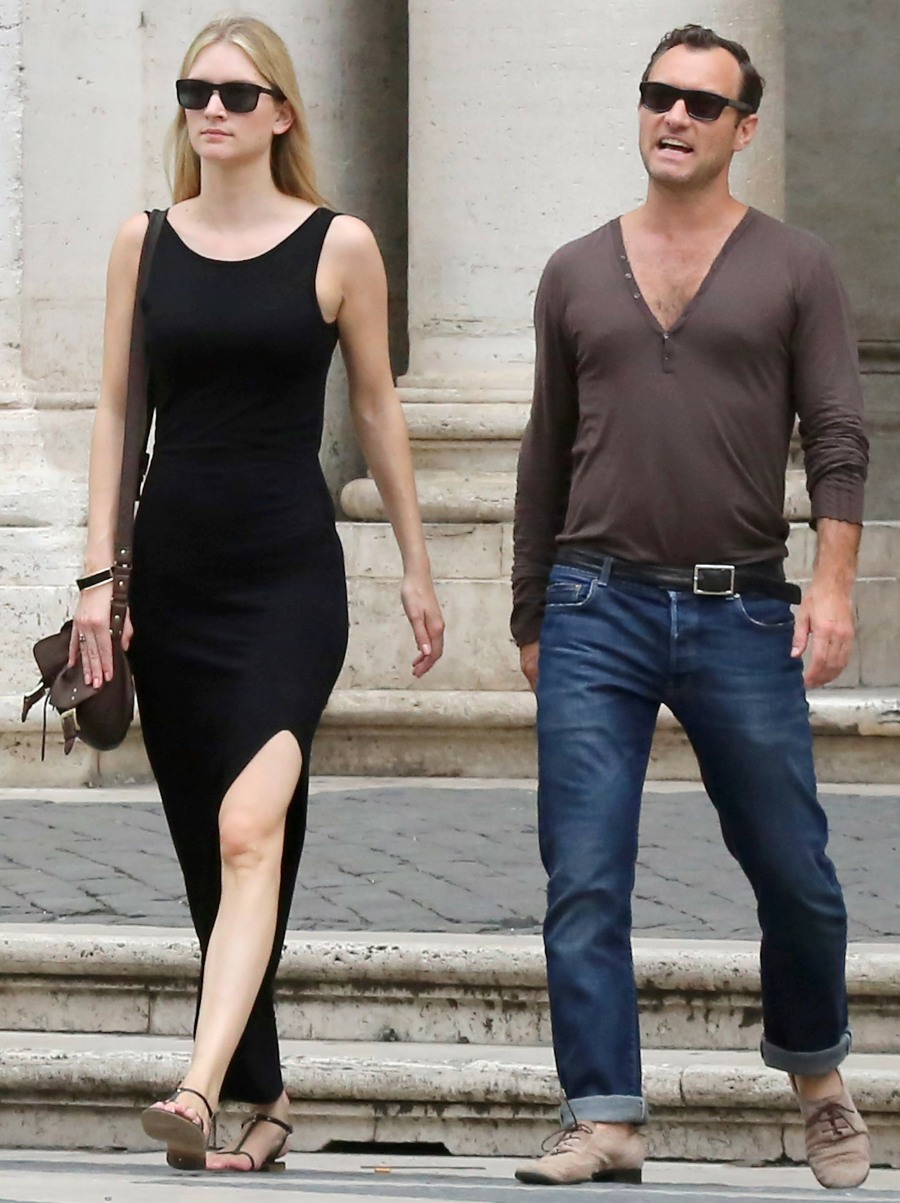 Back in the day, Jude Law would get a lady pregnant just by looking at her. He was getting everybody pregnant! He has three kids with his first wife Sadie Frost, then he had two kids with random girlfriends/hookups, right? There was also the chaos of the Sienna Miller years, and there were a few somewhat serious relationships after that. But for at least four years now, Jude has been quietly in a committed relationship with Phillipa Coan. Coan isn't an actress or part of Hollywood or the London scene at all – she's some kind of psychologist and professional with her own company which deals with work environments and behavioral therapy. There were rumors of an engagement between Coan and Law for a while, and I've thought for some time that they probably were lowkey engaged but not really focused on having a wedding. As it turns out, that was probably the case:
Hollywood actor Jude Law tied the knot with his lover on Tuesday. Jude, 46, and business psychologist Phillipa Coan shunned showbiz pals and invited only close family to the low-key ceremony. Jude and Phillipa, 32, arrived for the civil ceremony at Old Marylebone Town Hall in central London in a chauffeur-driven Range Rover at 11:40 a.m.

He was spotted helping his bride-to-be from the black 4×4 before gripping her hand as they made their way up the stone steps for the ceremony. They emerged about an hour later with their wedding bands proudly on display then got back into their waiting vehicle without posing for any pictures.
Congrats to them. What I like about them is that they never hid their relationship, but they didn't promote it either – like, I don't think they've ever walked a carpet together, but she often travels with him on location, and they seem genuinely close. He probably enjoys the fact that she's outside of his industry. And she enjoys the fact that he's still really beautiful.
You know who Phillipa reminds me of? One of Meryl Streep's daughters – she totally could pass for Mamie or Grace Gummer.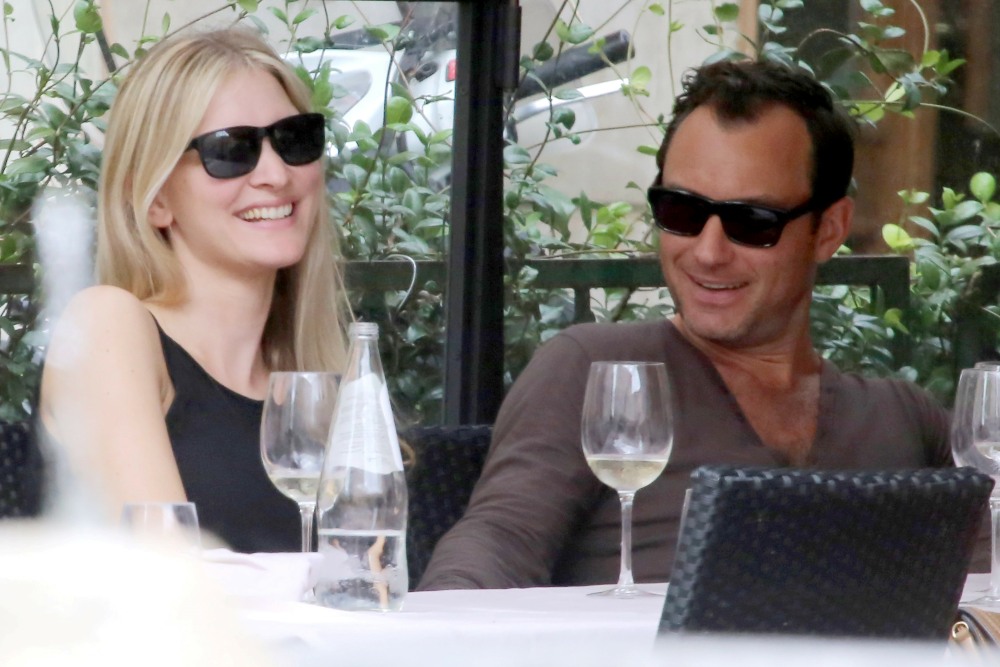 Photos courtesy of Backgrid and WENN.