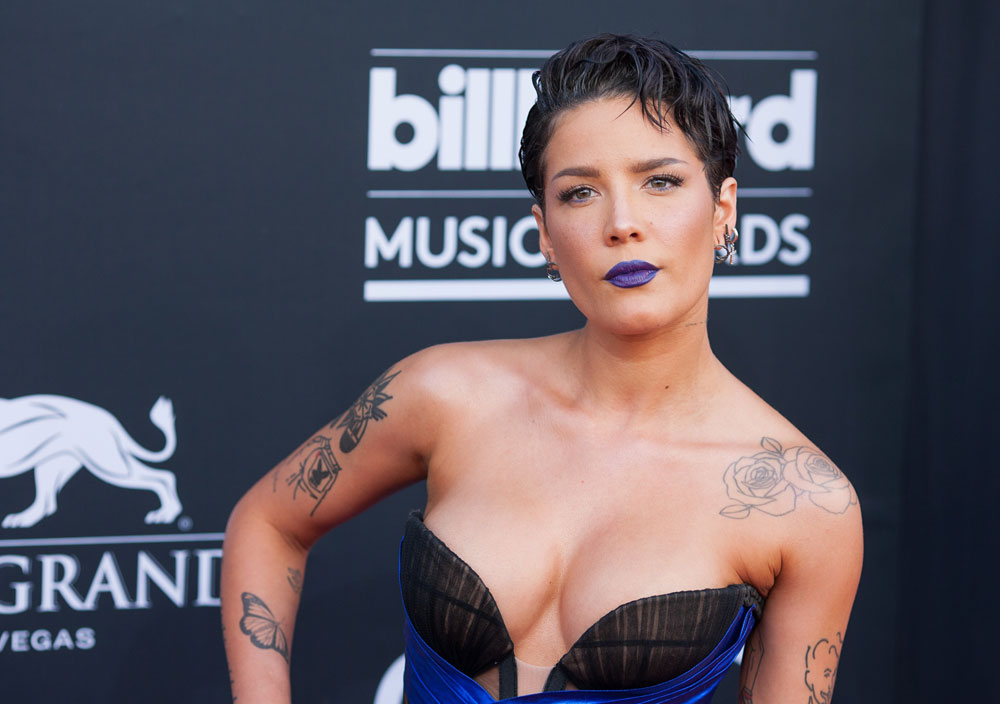 Halsey was nominated in a couple of categories at last night's Billboard Music Awards, for top selling song for "Without Me," which went to Maroon 5 for "Girls Like You," and for top female artist, which went to Ariana Grande. She performed twice, once on her own for "Without Me," you can see that here and again with BTS for their hit collab "Boy With Luv." As for her fashion, it was terrible as we've come to expect from her. This dress is a blue trash bag cut with lace with a low cut bustier under it. Her performance outfits were better than this, but just about anything would be.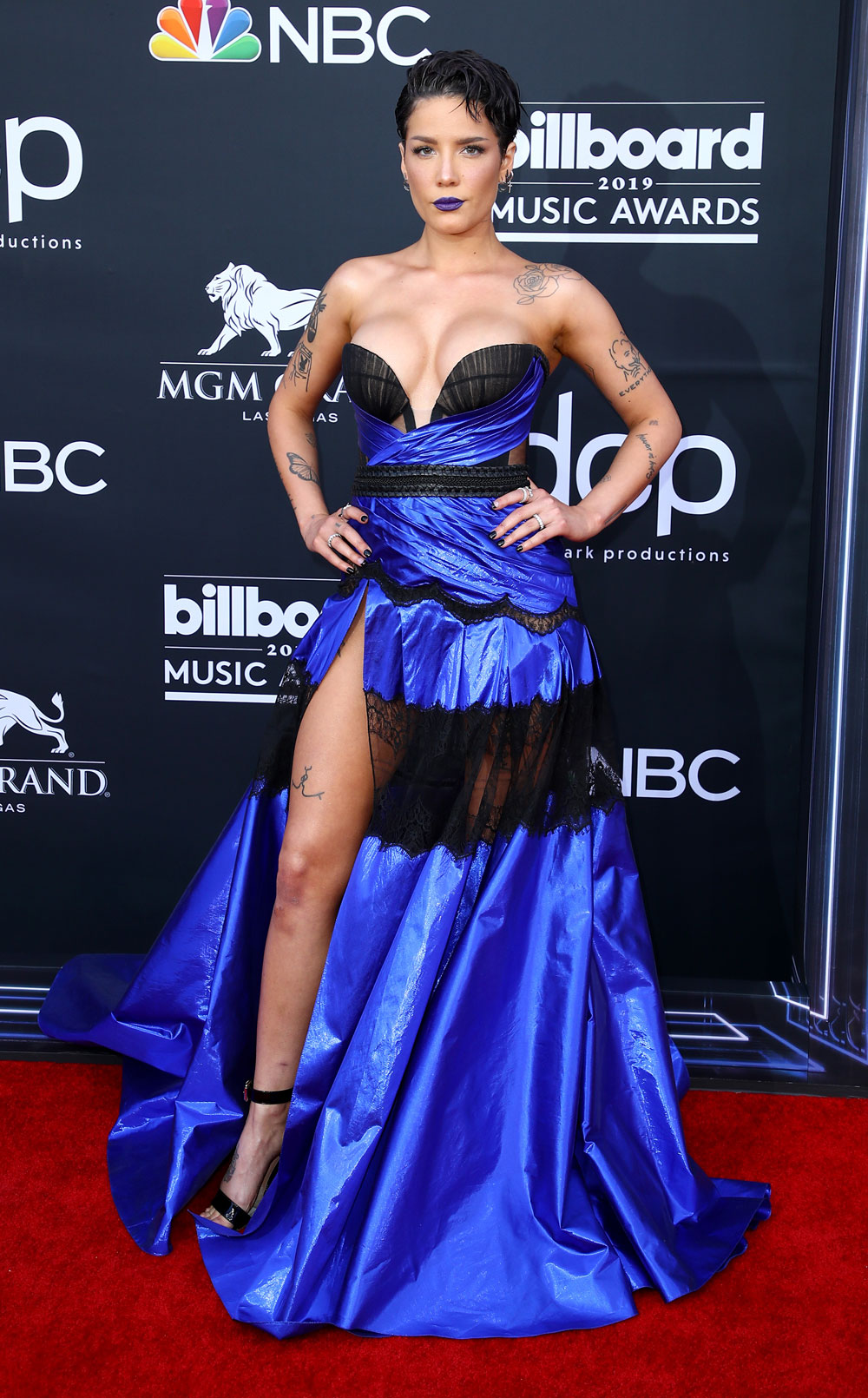 You could arguably compare Halsey's fashion to someone like GFY champ Rita Ora, but Rita's fashion is humorous. Halsey's looks have this trolling "I'm going to wear what I want" quality. She also blacked out her twitter and Instagram accounts last night for some reason.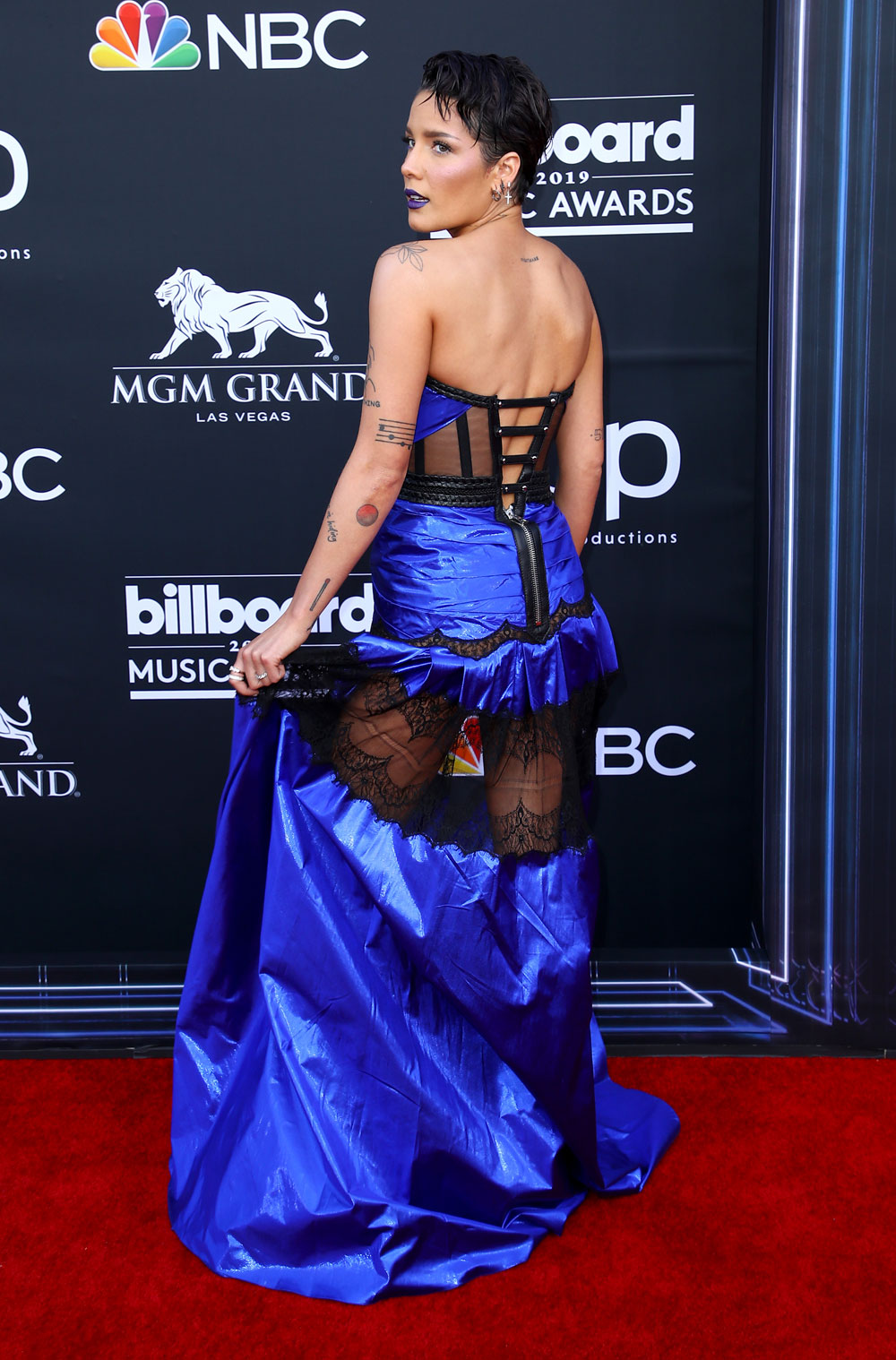 Second time host Kelly Clarkson performed her new song "Broken and Beautiful," which is in the Ugly Dolls movies. You can see that performance here. It's a great pop hit and she has pipes as we've known. She also did the opening number which was a medley of other artists' hits. On the red carpet Kelly was in a black sequin dress by In The Mood For Love. I love a shoulder pad and an 80s silhouette so I actually like this dress. I just wish her styling was different as this pompadour mullet is ridiculous. She did switch up her hair for the show though.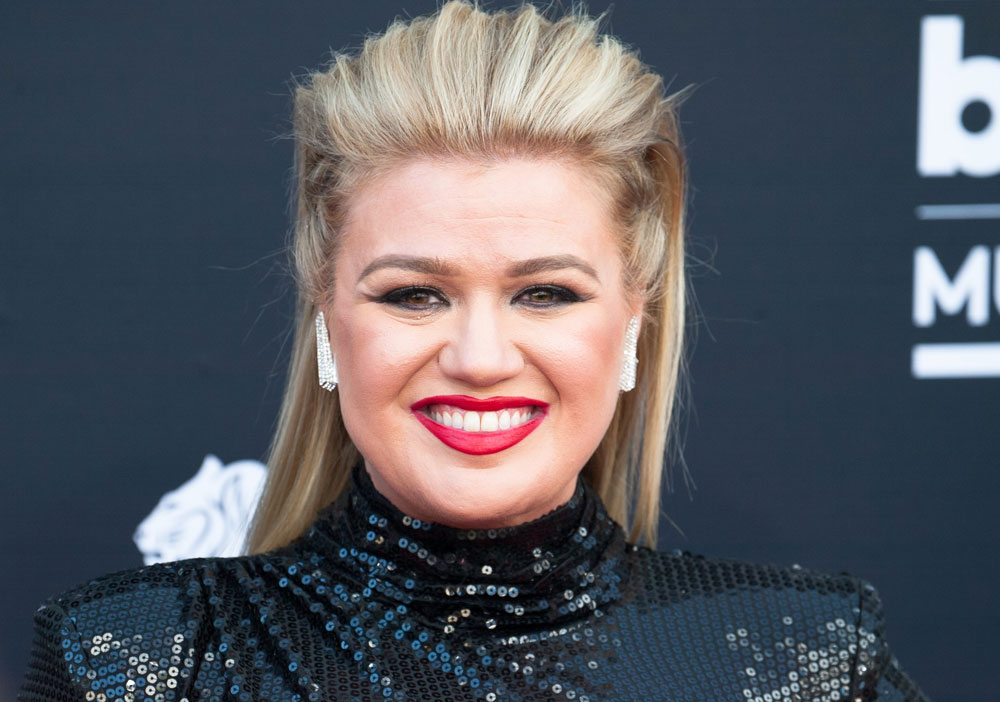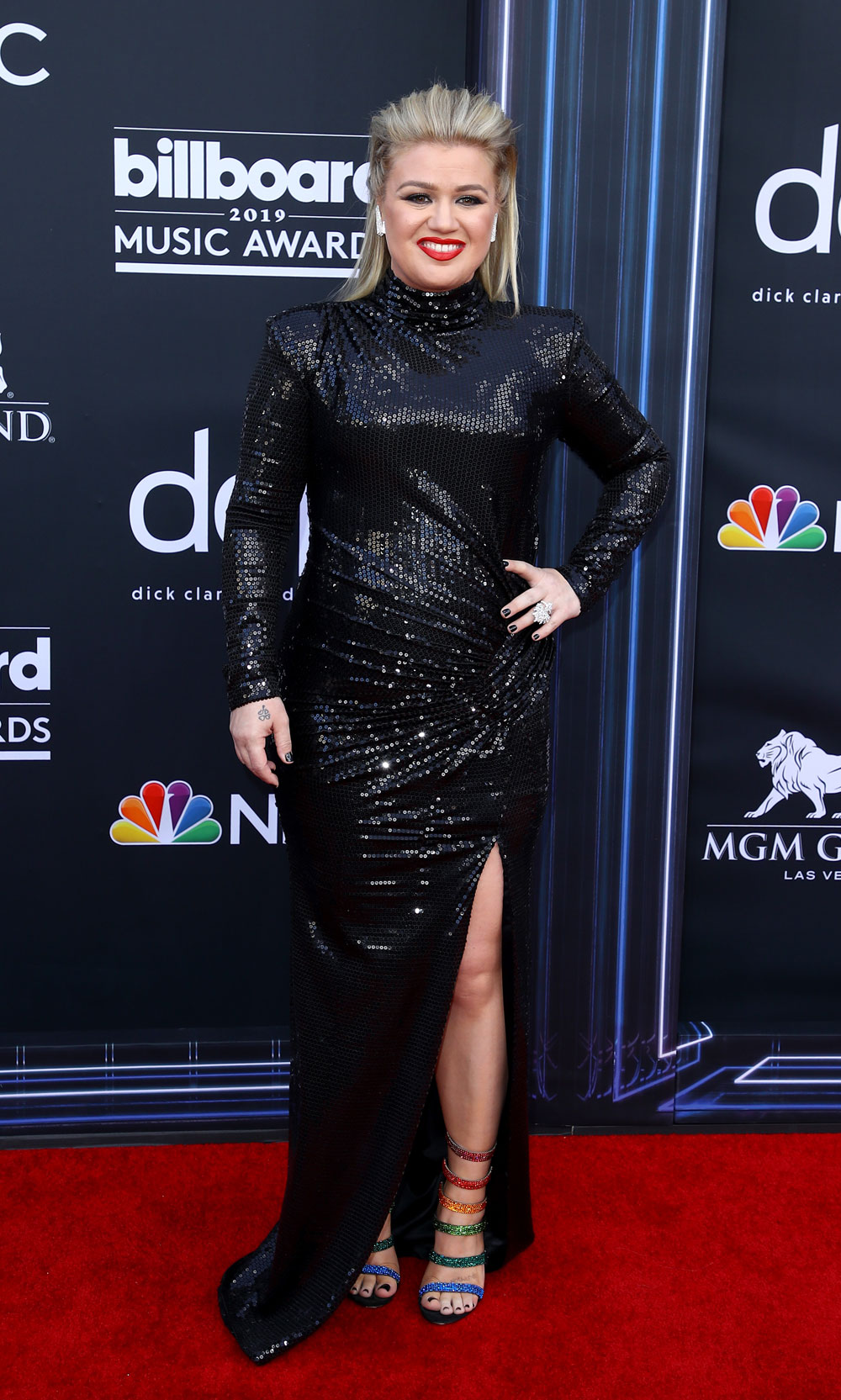 Tori Kelly won for top gospel album, for "Hiding Place," and she was also nominated in the gospel artist category, which went to Tasha Cobbs Leonard. She performed "Speechless" with Dan + Shay. Tori was in a gold pantsuit with a sparkly green mock turtleneck and green shoes! This is fun and bright.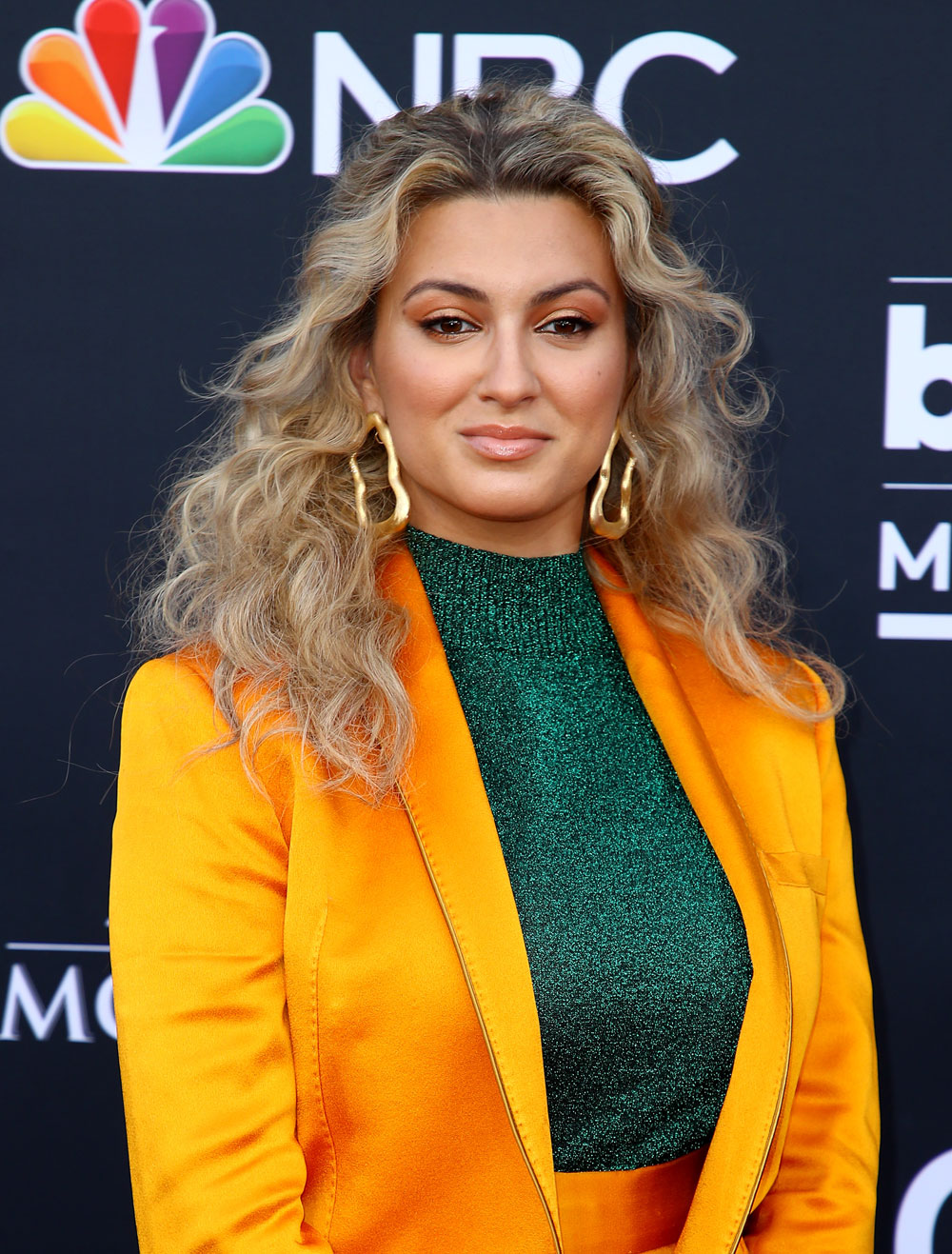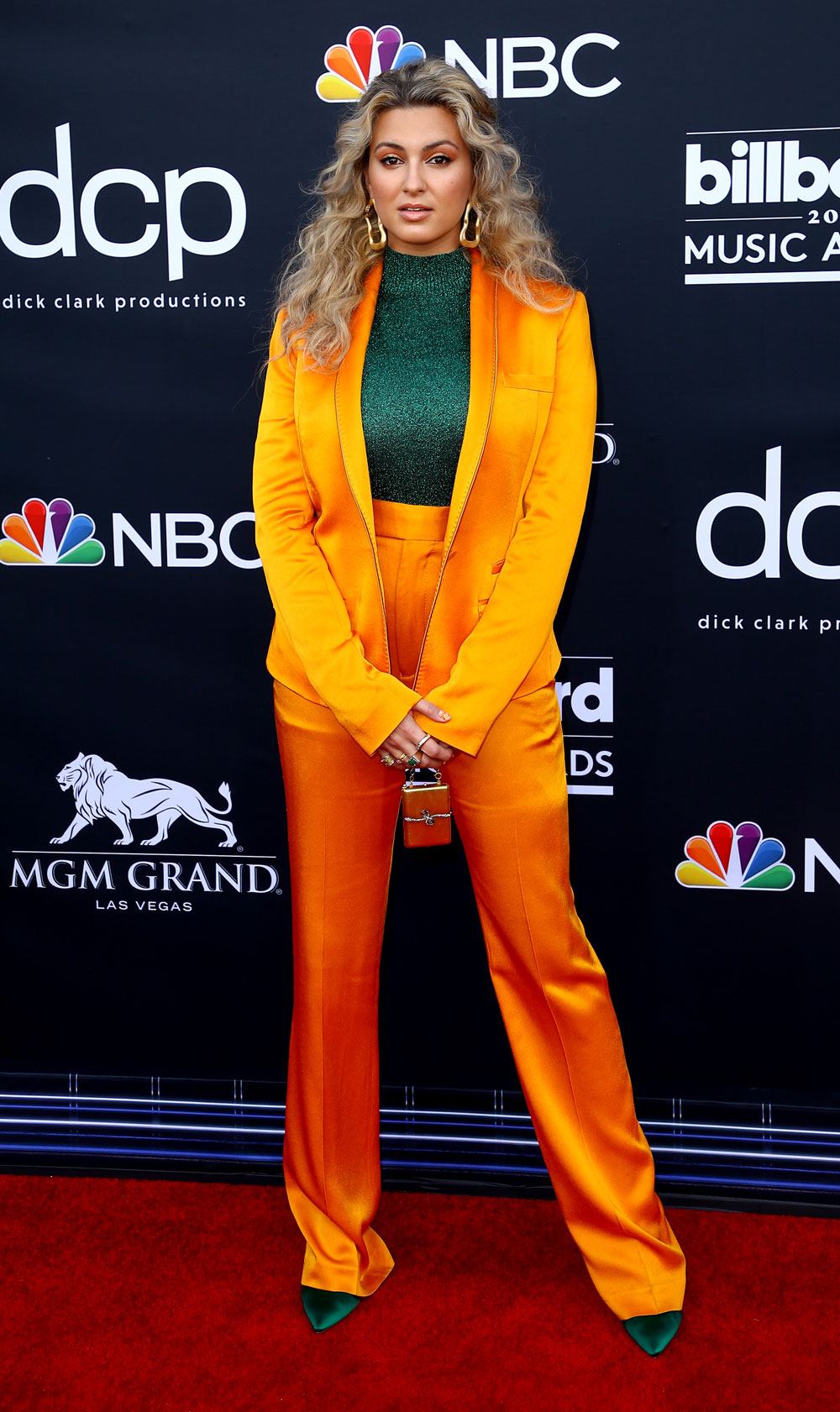 Presenter Julianne Hough was in silver tap pants with a silver bra and a jacket with rhinestone details. I love that jacket. This would have worked if she would have just worn pants with it.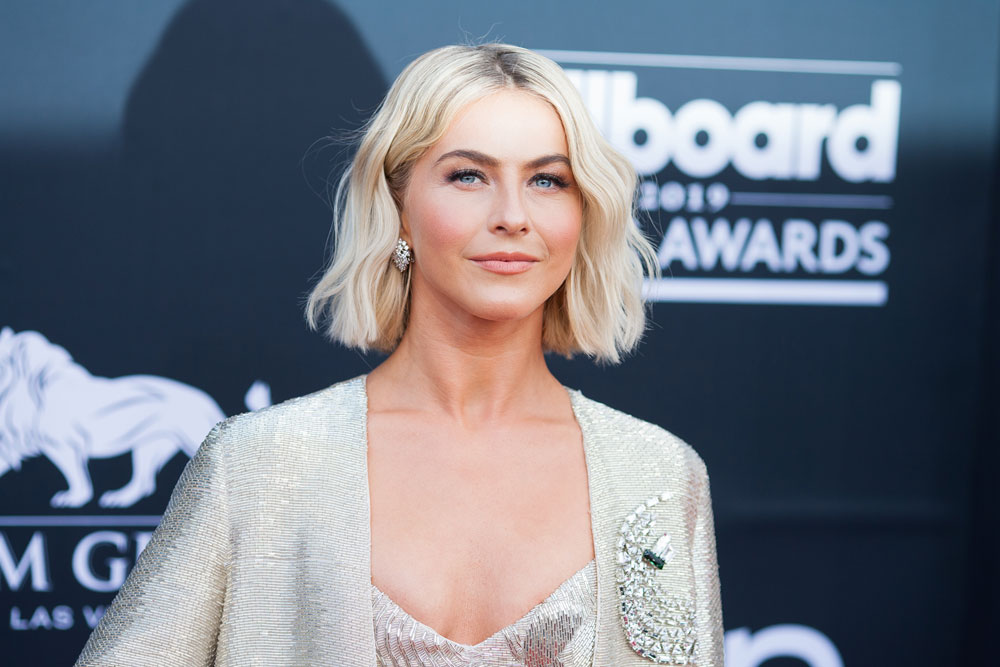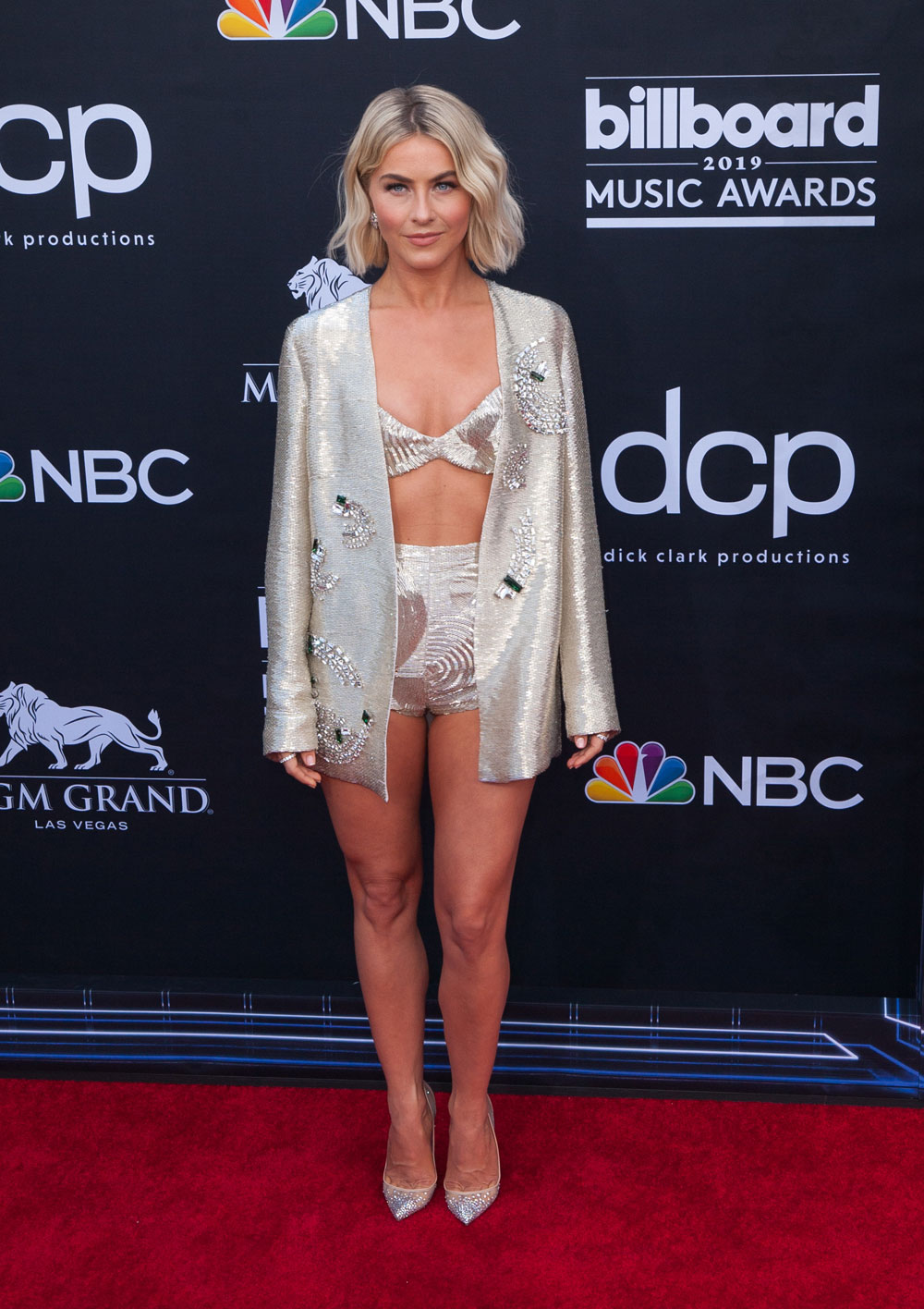 Paula Abdul was there and she performed! She did a medley of "Straight Up," "Vibeology" and "Opposites Attract" with MC Skat Kat! Plus she fell off a platform and was caught by her dancers. Everyone was raving about it. She's got an upcoming residency in Vegas.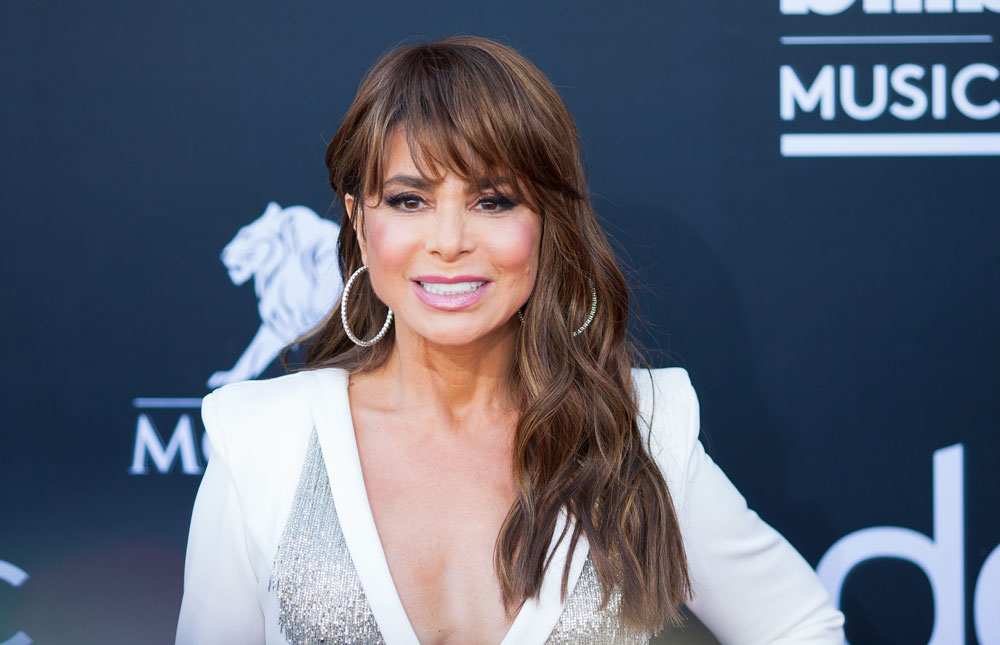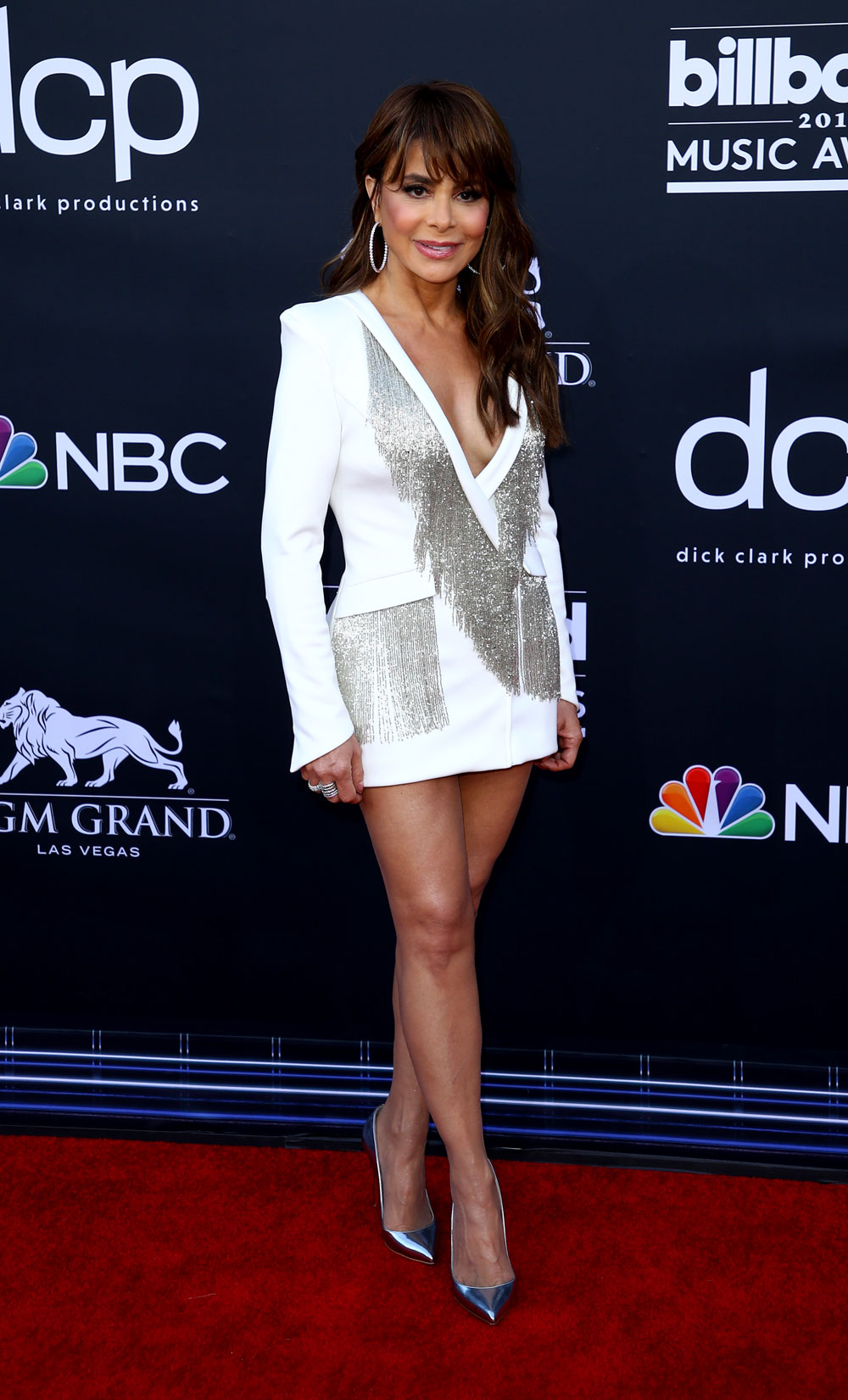 okay seriously, when do tickets for the Paula Abdul residency go on sale? TAKE ALL MY MONEY MC SKAT KAT!!!! #BBMAs pic.twitter.com/XrlaPaOH0z

— Cristina Everett (@cristinaeverett) May 2, 2019
Photos credit: WENN