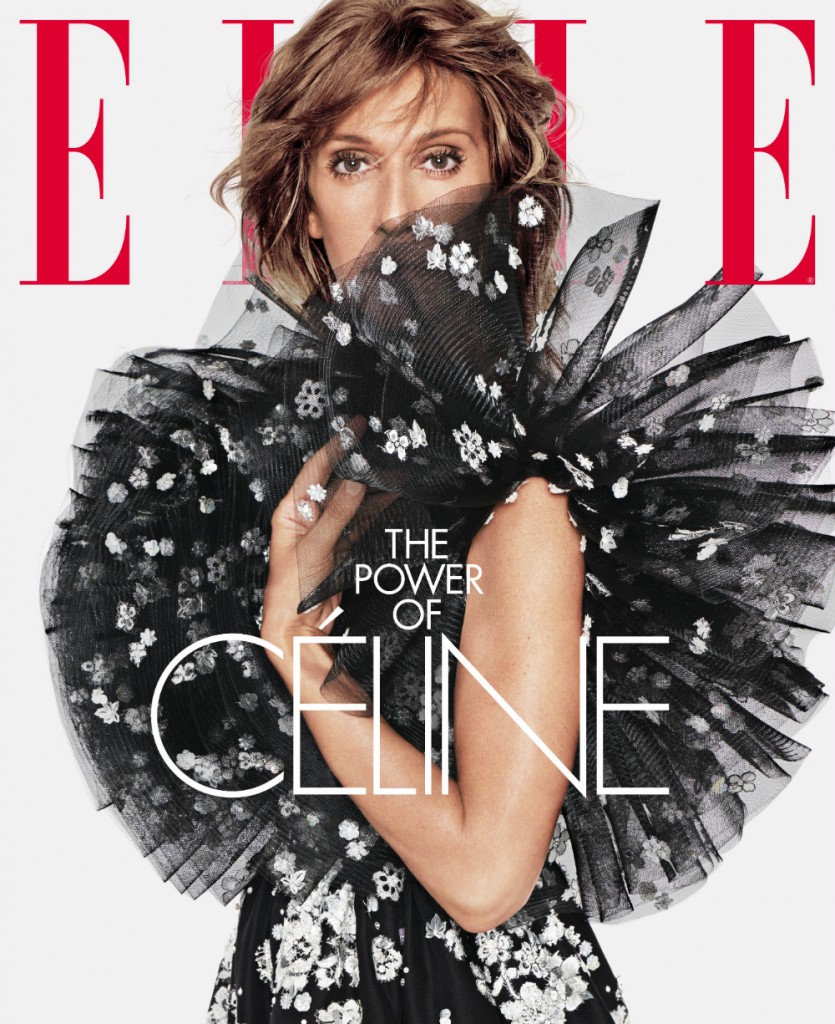 Some days you just need a little Celine Dion to get going. I always enjoy covering Celine because she's a nice burst of fresh energy. It's slightly contagious as in, I feel a little more optimistic when I finish reading a Celine interview. Celine covers the latest issue of Elle. It's a good interview, you can tell the interviewer is equally taken with her. Much of the talk is about how Celine has become a fashion icon, which is true, but she's always enjoyed fashion and is not afraid to take risks. Part of me thinks she's getting so much attention for it now because she's getting it right, unlike some of her earlier attempts. But this interview suggests her current fashion stands out because of her confidence. And that confidence, according to Celine, comes from her reclaiming her life.
On weeping at Valentino during the spring 2019 couture season: "The first song was 'The First Time I Ever Saw Your Face,' which was part of my wedding. The music starts and this dream comes, a lady, a beautiful rose. All you saw was her face in this amazing pink gown…It was so emotional; I was speechless. I didn't want to cry. I was worried Mr. Valentino was looking at my reaction. To be honest, it felt like I was making a scene, but I was overwhelmed."

On discovering herself as she's gotten older: "Now I am discovering myself more and more. I am a woman assuming her own destiny, full of energy and in love with life. It's never too late to start. At 51, I have the sense that I am at my pinnacle!"

On her approach to her new music: "I had a great time when I recorded 20 years ago, but now I really feel like I can speak up. If I'm not part of my own project, what am I really doing here? Crying at Valentino and spending money on clothes?"
I love all of this. Celine has stepped out with strength after tragedy. And it's not that we don't know how much she misses René, but she's thriving and after his passing while honoring him too. I love that she is outspoken about assuming her own destiny because I do think that René held her destiny for most of their years together.
The story about her crying at the Valentino show is very touching… which is why I felt bad for laughing out loud when I read the first line of that quote. Decades ago, my mother decided The First Time Ever I Saw Your Face should be one of the her and my father's songs. So she played it in the background one night and my dad crinkles his nose and asked, "what is this crap?" He proceeded to eviscerate the song to the point that we were all in tears from laughing so hard. To this day, if it plays, I sing my father's version.
As for the fashion, Celine was styled by Charles Varenne for the shoot. The only outfit I like on its own is this sequined pantsuit but, to the interviewer's point, I love all the looks on Celine because she wears them with so much enthusiasm.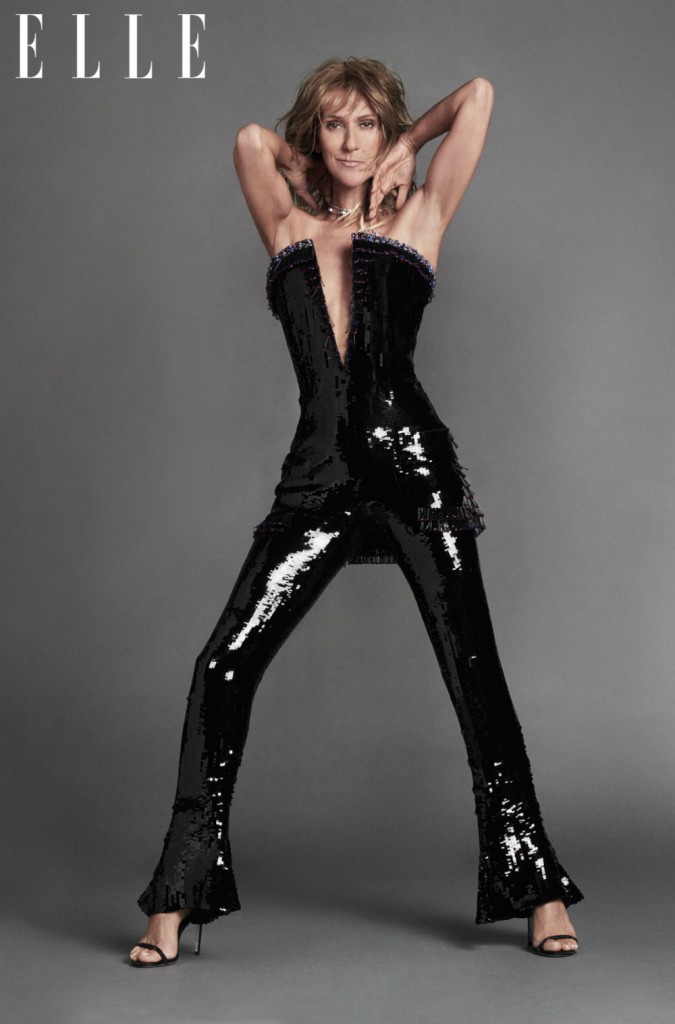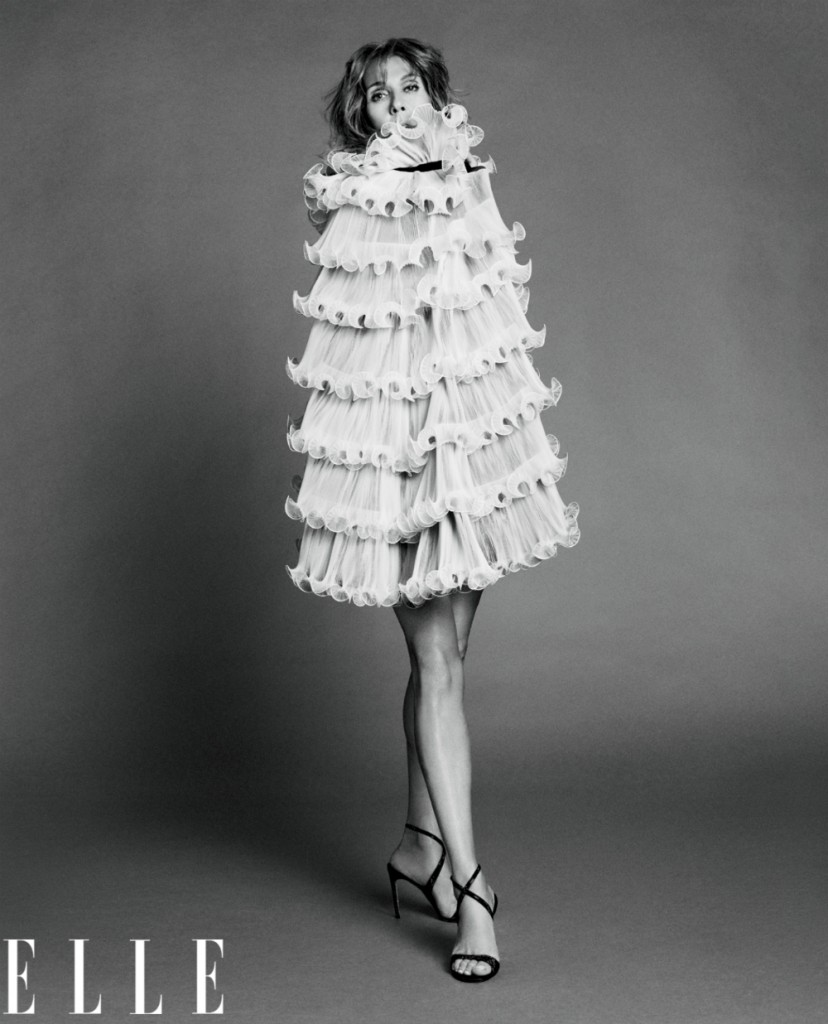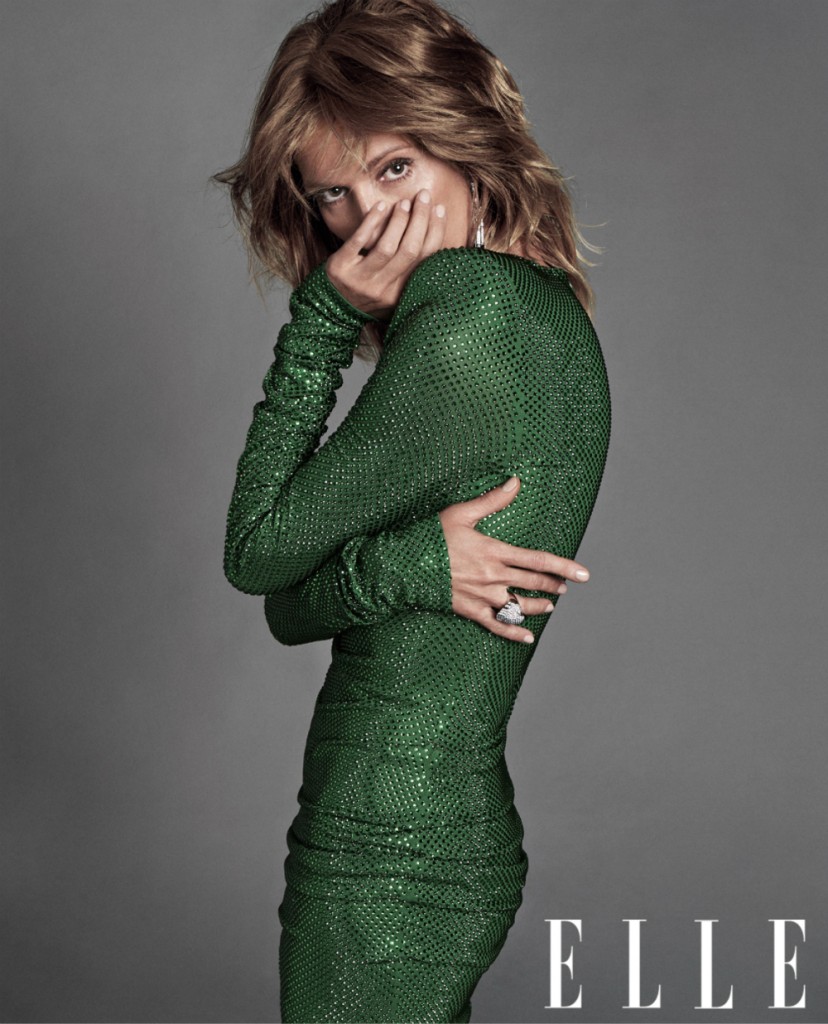 Photo credit: Tom Munro/ELLE