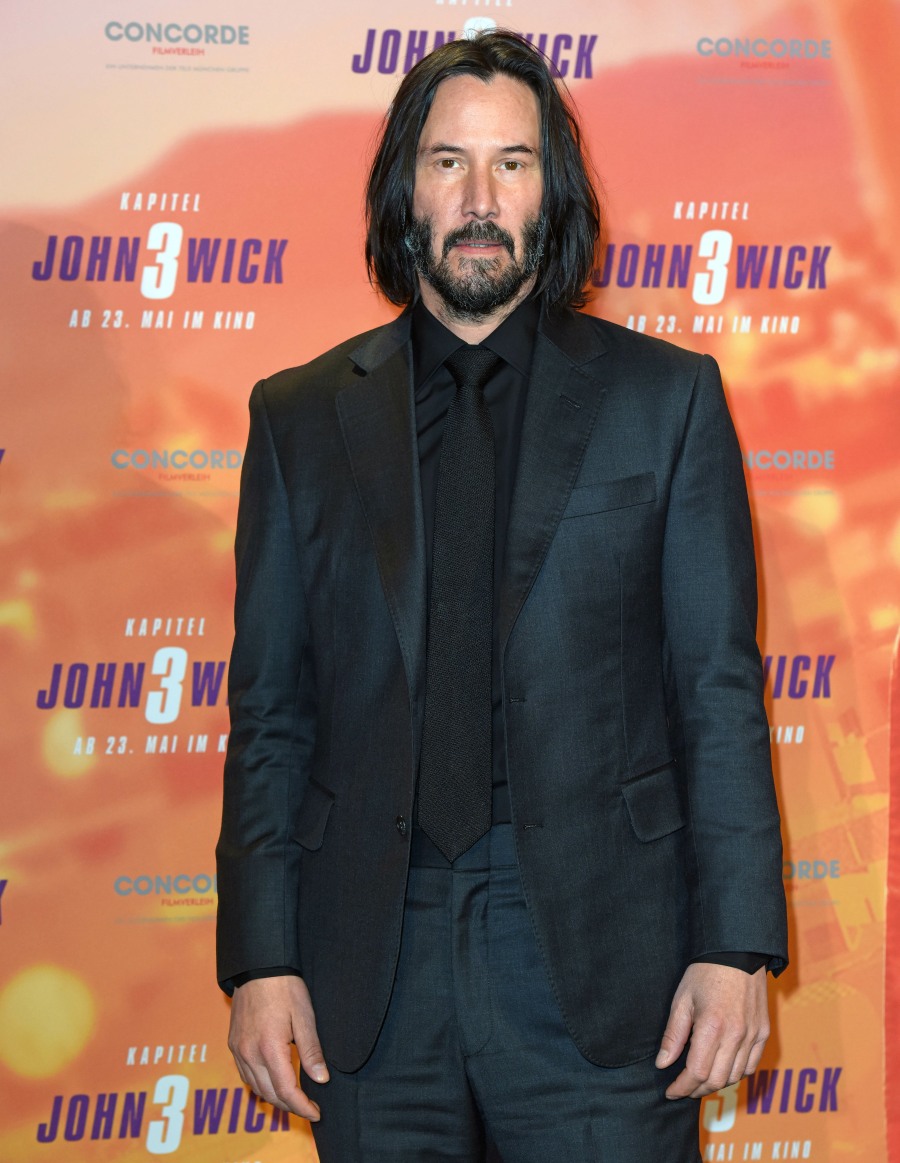 I missed these photos of Keanu Reeves last week, because we were busy with the Met Gala and the non-royal baby Archie. These are pics of Keanu at the John Wick 3 photocall in Berlin. It's always interesting to me when Keanu is on the promotional tour for a film, because even though he generates a fair amount of headlines, it still feels like he's being super-low-key. Keanu basically hasn't made gossip news in a decade or longer. He stays low-key. Anyway, Keanu gave an interview to Uproxx and it's making headlines but… he doesn't really say anything major. People just like him and like to talk about him, basically. You can read the full piece here. Some highlights:
What are John Wick's hobbies: "In the first script they had John Wick described as working with old leather-bound books and book restoration. Yeah, we filmed it. It's not in the movie, but we filmed it. He had a hobby and a vocation. That's what he did. Best case, yes, his wife had passed, and that's what he had decided to do once he got out after the impossible task, that was his vocation.

He loves the John Wick character: "Yeah, yeah it's been really special. You hope people like what you do – and you hope that even more when you love what you're doing. I love the John Wick films. I love playing John Wick. I like the suffering of John Wick, and coming back and surviving.

His quote "Did I win?," from Parenthood. "Oh, yeah! Ron Howard! Because I remember we shot that, and then I did that version. Yeah, he's just been knocked, concussed, and was like, "Did I win?" What was that character's name? It wasn't Eddie. Terry? No. Eddie? No. But I do recall doing that take. And then I was like, "Ah, Ron, I don't know." And he was like, "No, I love it." And I was like, "Okay!" It was very spontaneous. "Did I win?" I love it. He was such a positive guy. And even though he'd crashed and crushed. Look up the character's name. Tod. Tod!

On Will Smith making a video about why he did Wild Wild West instead of The Matrix: "Hey, no, Wild Wild West is good. I liked Wild Wild West. No, I thought it was good. It's good. The production design, Ted Levine was the most amazing…Kevin Kline. It was good. I enjoyed it.
It amuses me that Keanu Reeves is out here defending Wild Wild West. I had to double check – he really did mean Ted Levine, the brilliant character actor – that's who he remembers from the film, clearly, not Will Smith or Kenneth Branagh. I also love that John Wick has a hobby or vocation, and it's restoring old books. And yes, he's great in Parenthood. Parenthood is a very underrated movie, and his performance, Martha Plimpton's performance and Dianne Wiest's performance all hold up.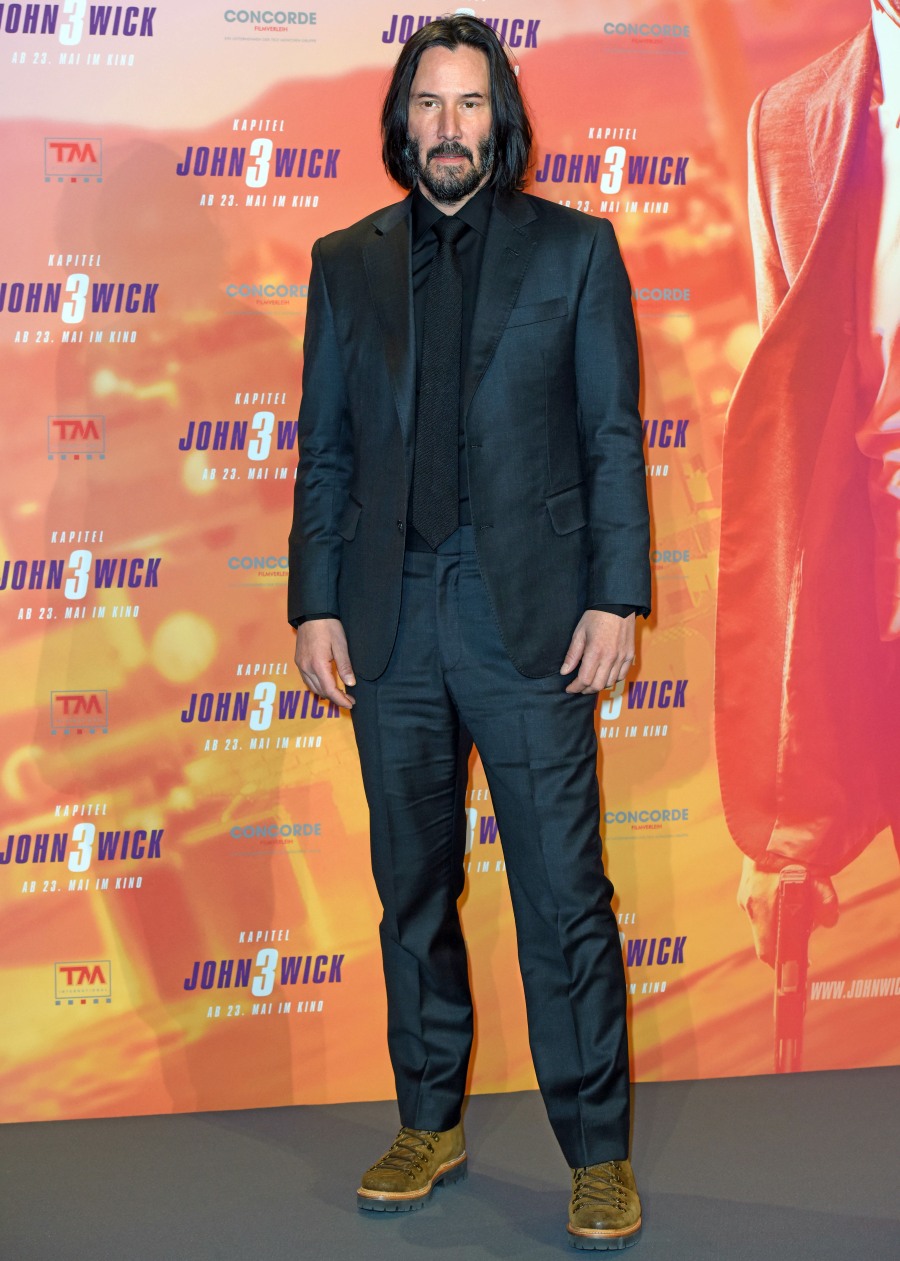 Photos courtesy of WENN.