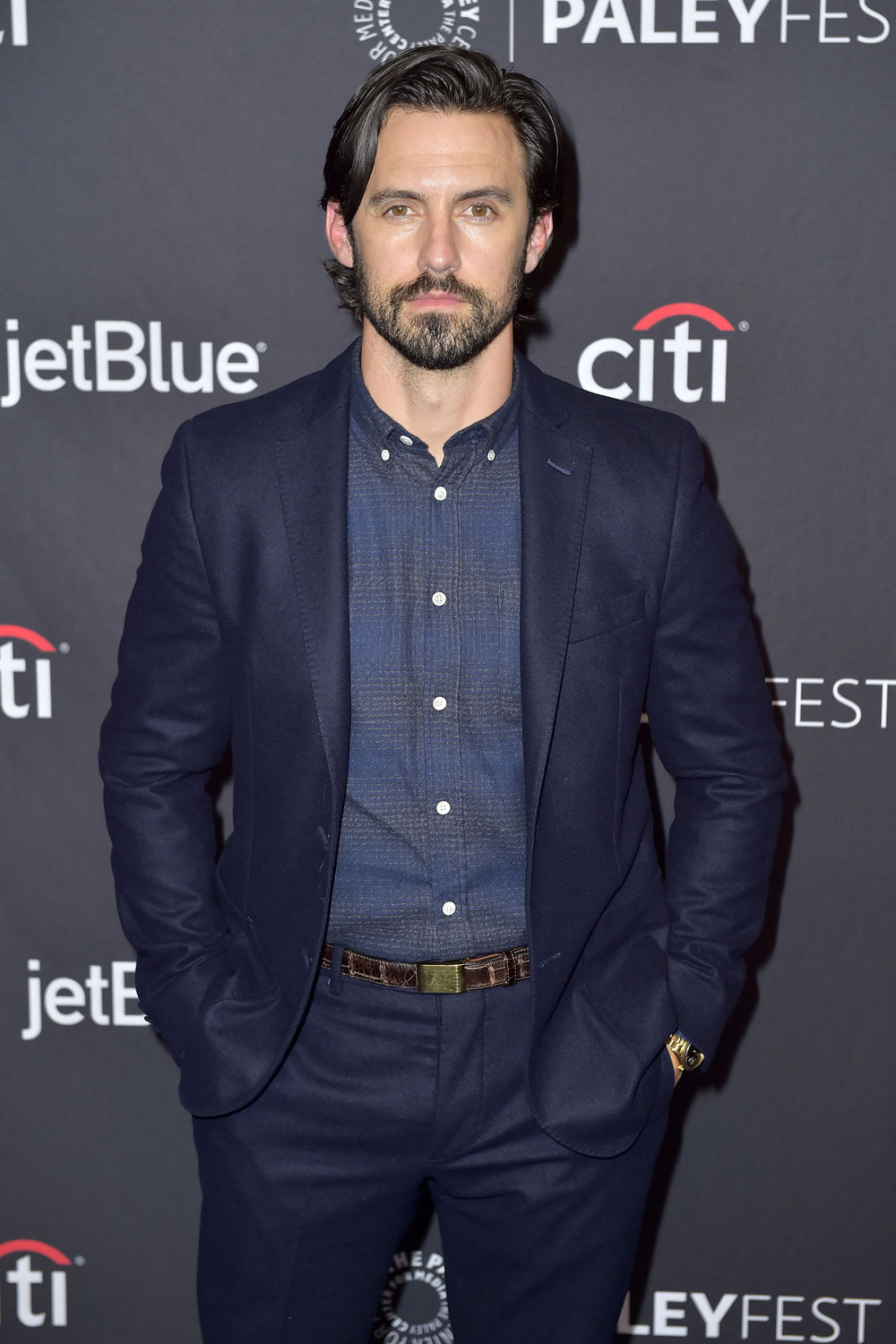 Milo Ventimiglia was on The Tonight Show this week to promote This is Us, which is so popular it just got renewed for three more seasons! He was wearing a Morrissey t-shirt as Morrissey was the musical guest that night. Milo said he doesn't often get star struck but that The Smiths meant so much to him as a teen and that he was freaking out at the thought of meeting Morrissey. You can see that below and here's what he said.
I heard you were super excited about [Morrissey being on our show]
I'm a little nervous. I've been listening to Morrissey and The Smiths since I was 13. Huge Smiths fan, huge Morrissey fan. I feel like he raised me a little bit with his music. My friends we would listen to the Smiths and Morrissey and we would quote them. 'I wear black on the outside because black is how I feel on the inside.' I'm kind of shaking right now.

Do you want to say hi to him?
Not yet. I'm cool being a fan. I'm really nervous.

[When I heard Morrissey is going to be on the show] I just froze. This has put me off my game a little bit.

When I was a kid I wore my hair like Morrissey I dressed like Morrissey he kind of consumed my life.
[From The Tonight Show]
After that Milo said he was senior class president in Almadena High School. He must not have been a total goth outsider, you know? He also said he likes to sit in the front seat when he takes an Uber as it feels weird to him to sit in the back.
You can tell that Milo hasn't kept up with Morrissey in the past decade or he would be considerably less excited to meet him. The guy is a known curmudgeon with some very problematic views. (Update: thanks to ccsays for pointing out that Morrissey was wearing a pin from a far right political party on the show. Canceled.)
This was cute though, and Milo is one of us. He's a little bit younger than me but I feel like I know him now. I liked the Smiths as teen but I was never a huge fan. I would get this way about Bernard Sumner for sure (New Order), Tori Amos, Robert Smith (The Cure), Richard Butler (The Psychedelic Furs), Bjork and Siouxsie Sioux definitely! Siouxsie Sioux would surely have me acting like this. When you grow up listening to an artist's albums on repeat, devouring all their interviews, memorizing their lyrics and wearing t-shirts with their face on them, it makes you a lifelong fan. It's like you go back to that time they helped you navigate some difficult feelings and you're forever grateful.
Also I know a lot of people love How Soon is Now and that's a great song but Suedehead was my teenage song from The Smiths, I loved the James Dean-themed video, and I will absolutely have that stuck in my head all day. Morrissey was so beautiful back then and that hair! (Other teenage favorites: Age of Consent by New Order, Cities in Dust by Siouxsie and The Banshees, and No New Tale to Tell by Love and Rockets.)
I checked Milo's Instagram and the accounts for The Tonight Show. There's no photo or mention of Milo meeting Morrissey so if it happened he probably wasn't game for a photo. That's what you would expect from Morrissey. You can see his performance of "California Sun" here.
Another update and again I'm sorry for missing this detail in the original story!
*Blasts Bona Drag* Wow this dum dum https://t.co/ILvVc0RNVX

— Ashley Reese (@offbeatorbit) May 15, 2019
.@MiloVentimiglia is star-struck by Morrissey (@OfficialMoz)! #FallonTonight pic.twitter.com/0D0CA2O6Kz

— Fallon Tonight (@FallonTonight) May 14, 2019
Here's that part of the interview. The second part, where he talks about This is Us, is here. I'm a fan now!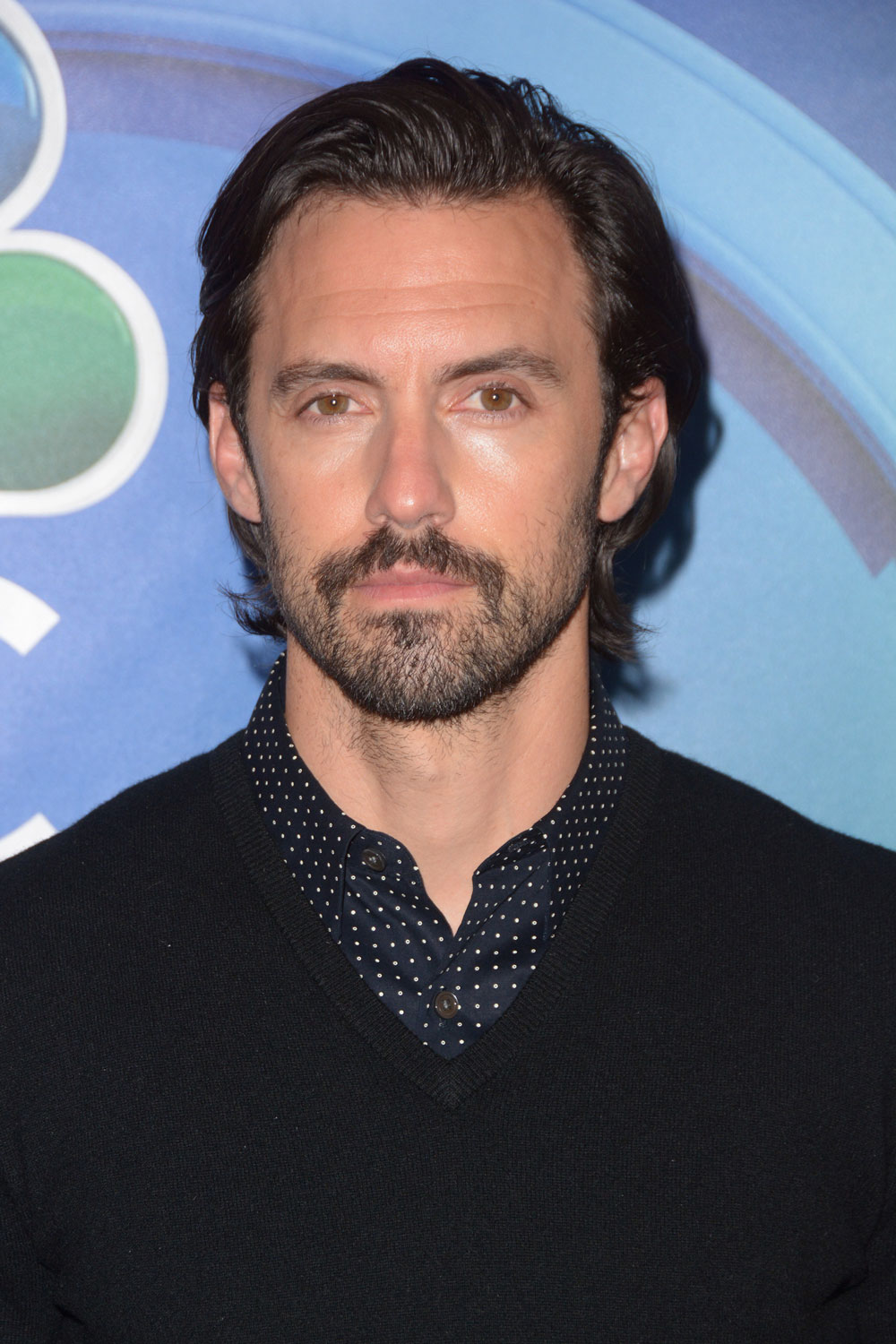 photos credit: WENN