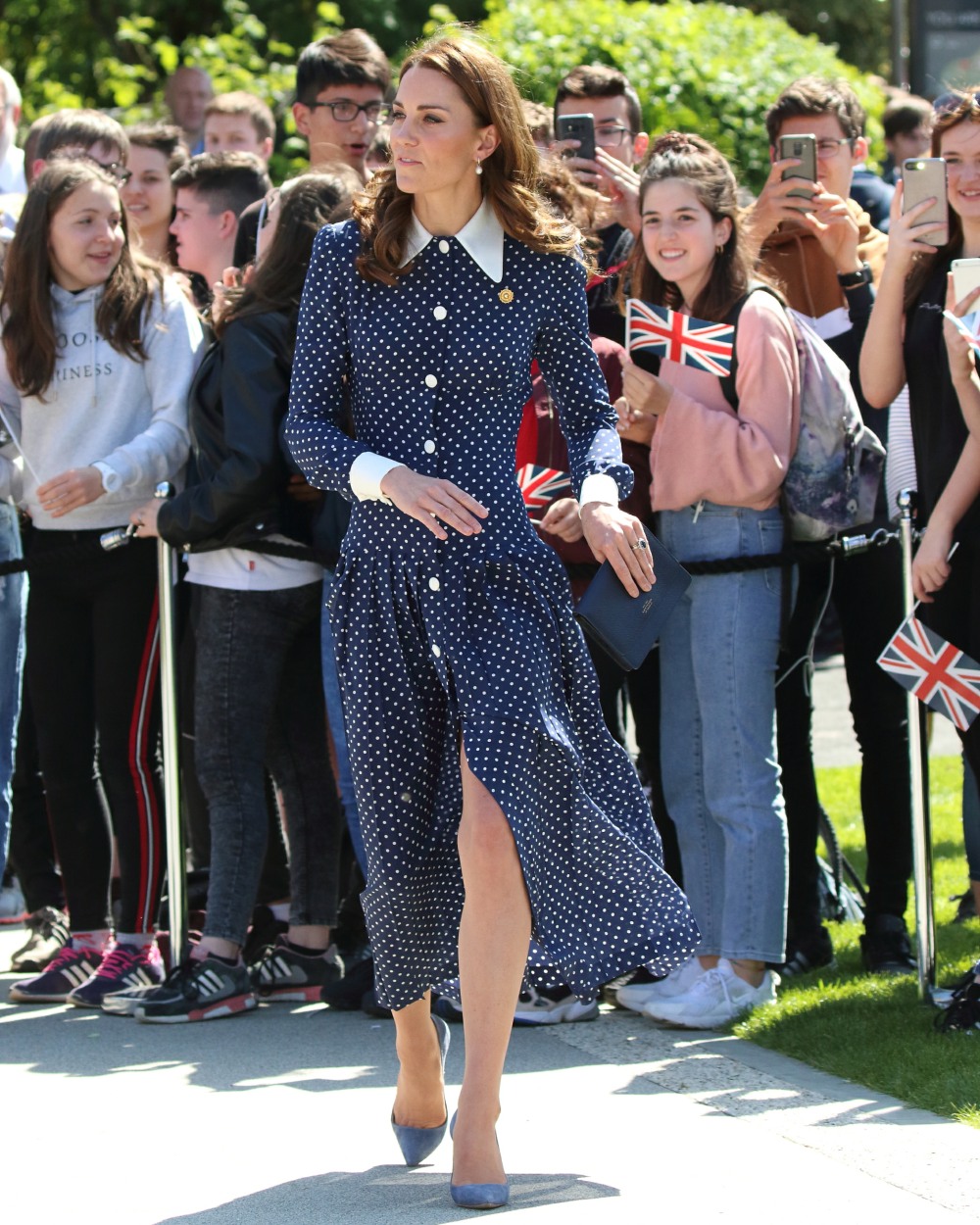 Here are more photos (better photos) of the Duchess of Cambridge on May 14th at Bletchley Park. She wore a $2200 Alessandra Rich dress which… looks like something that could have been found at a thrift store for about $20. I'm still sort of shocked that people were defending this 1980s school teacher dress. I mean, it's "on brand" for Kate – she's been going more for this kind of dated, pinched, schoolmarmish look for several years now. I was called "prejudiced" for hating on this dress, by the way. Prejudiced against 1980s teachers or prejudiced against polka dots and buttons? I have no idea.
Anyway, in addition to repeating my fashion critique with better photos, I also wanted to talk about how Kate's children always sound like they're a handful. Kate told someone at Bletchley Park that Prince Louis got away from her and ended up atop a slide before she even noticed.
The Duchess of Cambridge revealed her son Prince Louis is already a handful – and hinted the boisterous one-year-old is walking. Mother-of-three Kate, 37, spoke about her youngest child during an outing to Bletchley Park, Buckinghamshire, on Tuesday afternoon.

Speaking to former Bletchley Park worker Georgina Rose, Kate admitted Louis is keeping her and William 'on their toes'. Mrs Rose, who was a Teleprinter Operator during the Second World War, offered Kate her 'congratulations' on her 'beautiful family', to which Kate revealed that little Louis, one, is proving a handful. The Duchess replied: 'Thank you so much. Louis is keeping us on our toes. I turned around the other day and he was at the top of the slide – I had no idea!'

Kate was also gifted with some cuddly toys from a group of primary school codebreakers who she had met earlier in the day. The royal was given a squirrel, fox, owl and rabbit for Prince George, Princess Charlotte, Prince Louis and the Duke and Duchess of Sussex's baby Archie. Kate was delighted with the gifts, and it sounds like the children will be too. "They love wild animals. They will look after these," she said.
[From The Daily Mail & Hello]
Yikes on Fearless Lou climbing on top the slide. He seems more like Charlotte – from what we've seen of their little personalities, Charlotte seems more likely to suddenly climb some big height. Lou's barely 13 months old too, he must be walking and running like crazy. Either that or George and Charlotte were like "haha, let's put Lou on top of the slide!"
Which child got which stuffed animal? George clearly got the fox, Charlotte got the owl, Lou got the squirrel and Archie got the rabbit. That's how I would have parceled them out! I just remembered that when I was a little girl, I had such a big thing for owls too. Anyone else?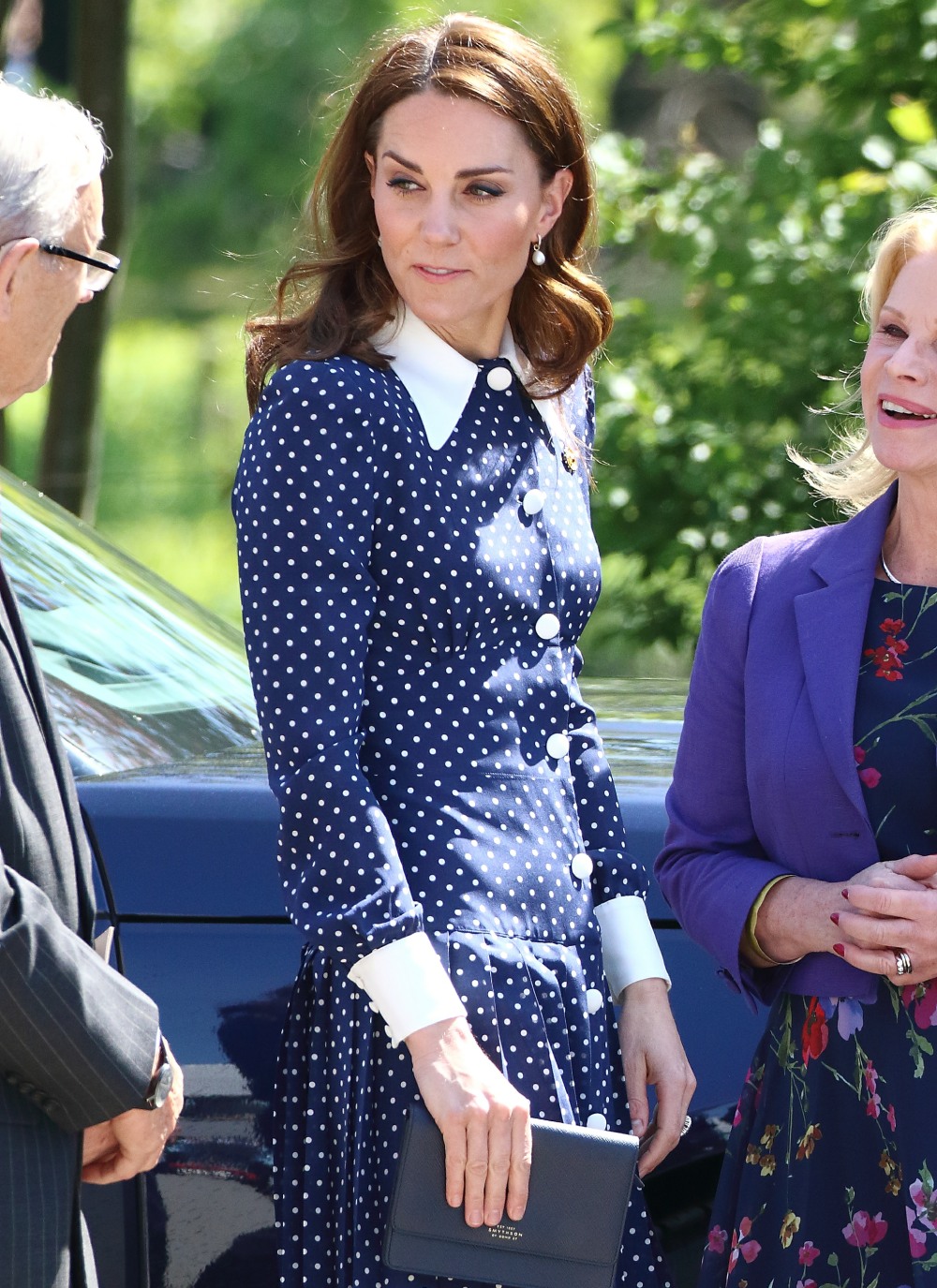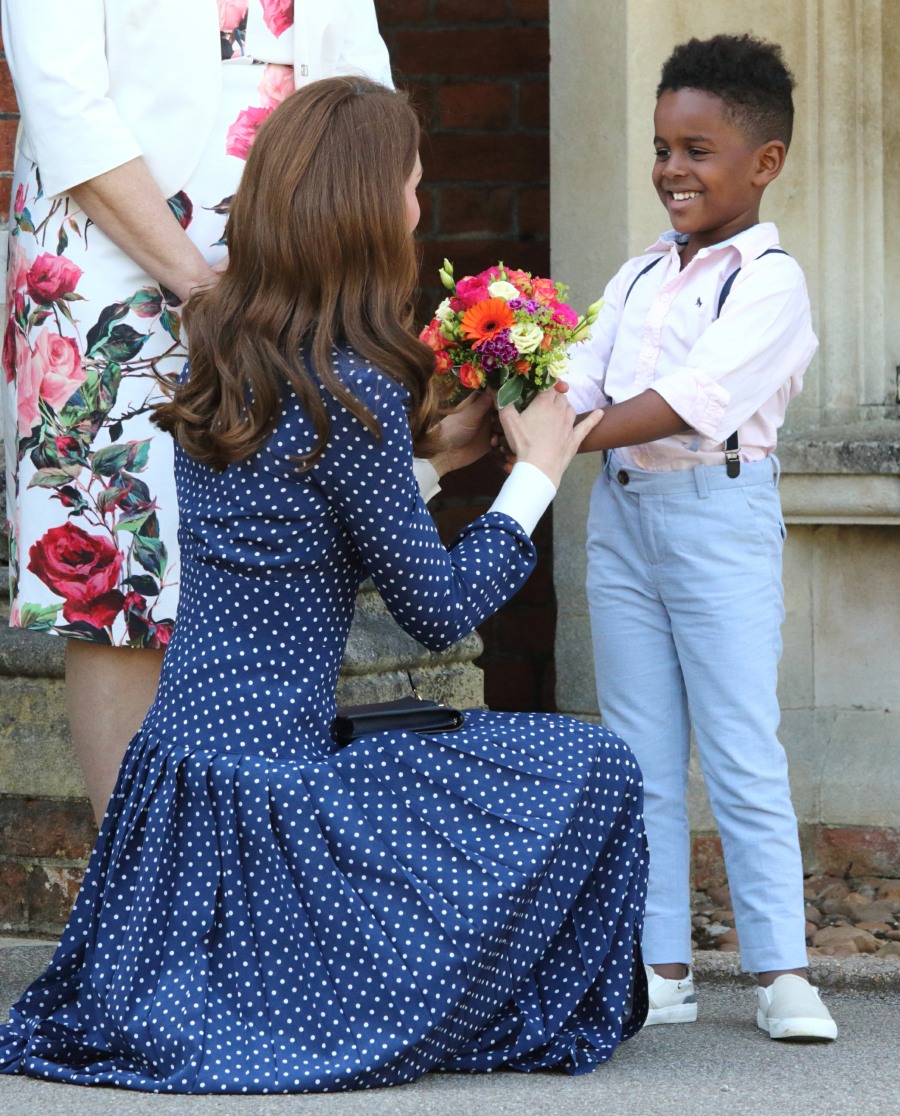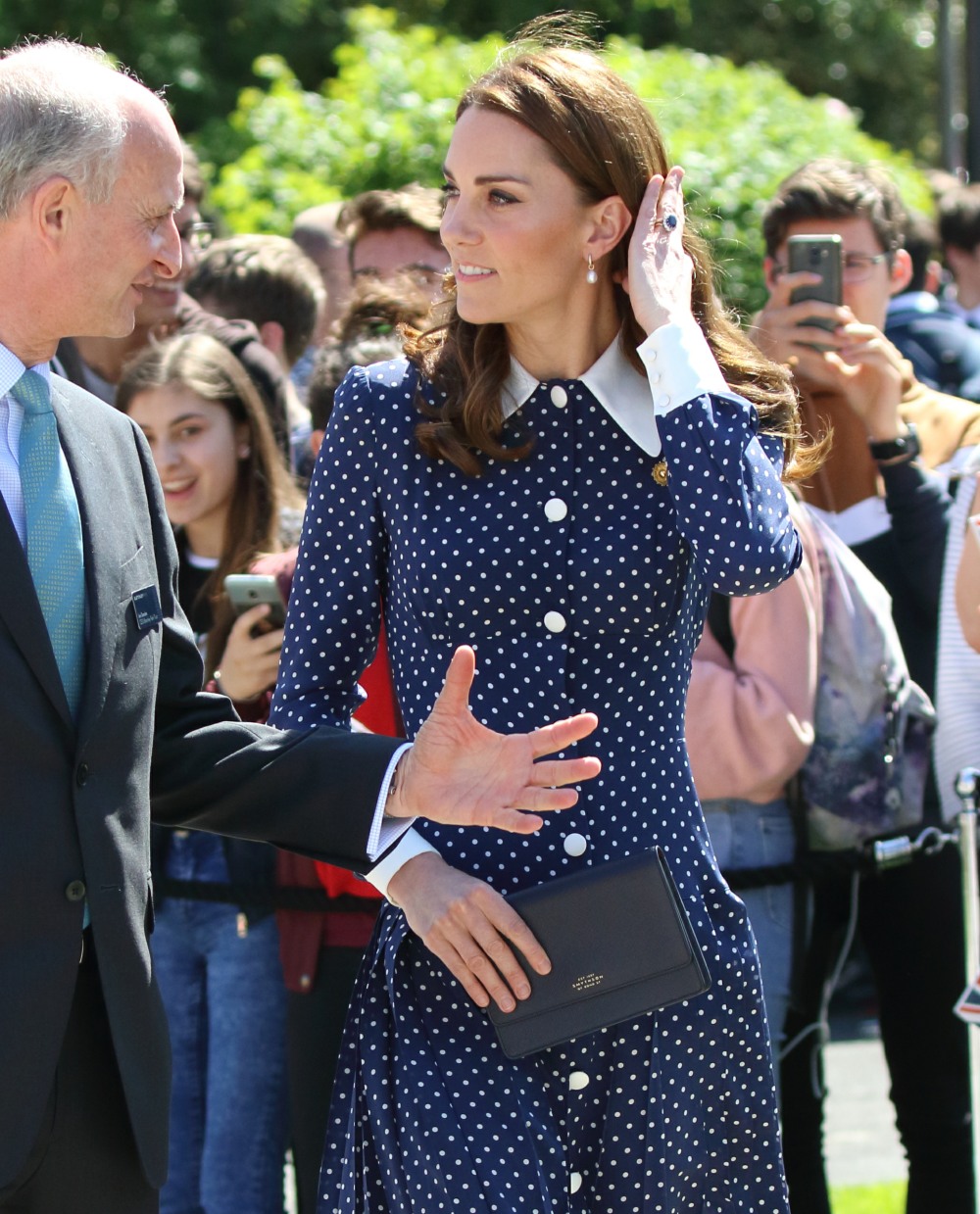 Photos courtesy of WENN.