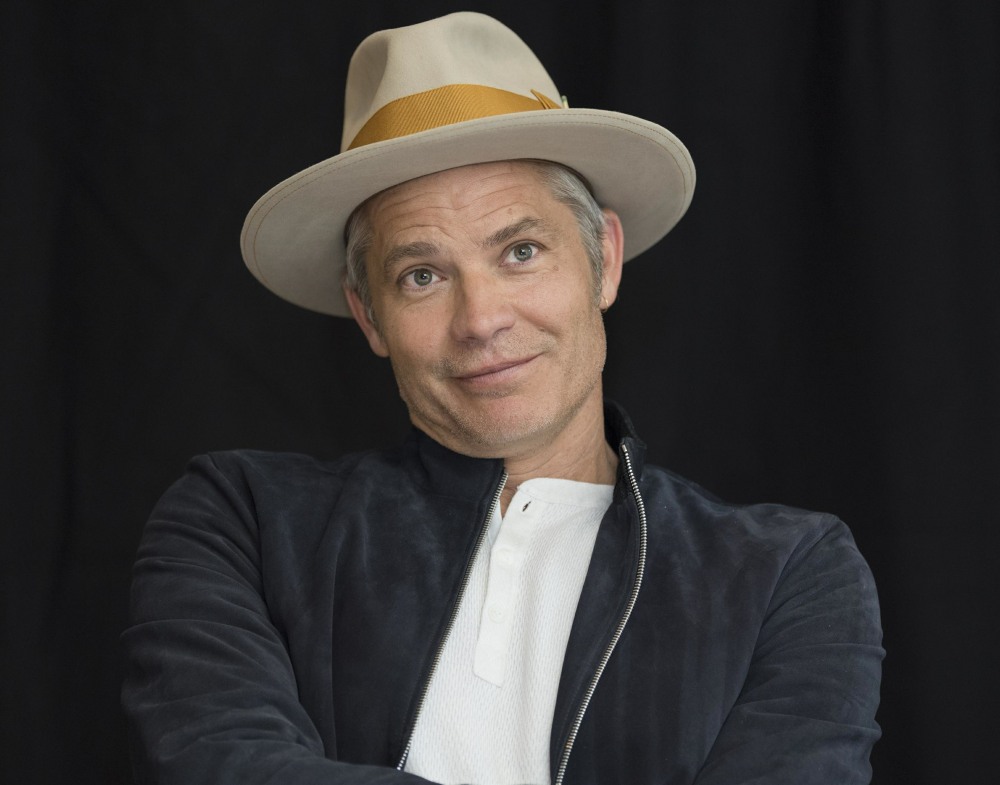 The Deadwood movie will air on Friday night, May 31st. The show ran from 2004 to 2006, and it sort of launched Timothy Olyphant to the next level. He had been a working actor before then, of course, but Deadwood got him a lot of attention, and it ended up leading to Justified, which is probably the role for which he'll be remembered. Olyphant is currently 51 years old and he doesn't give a f–k, if he ever did. He's not mean about it or performatively chill. I think he really is this chilled out. This is probably why he doesn't do a lot of press or give many interviews – he doesn't really care, and he says everything with a lowkey shrug. That being said, you can tell he had a ball coming back to make the Deadwood movie. Timothy chatted with Vulture about the movie and what the past 15 years of his life have been like:
Whether he prepared himself for returning to Deadwood: "I didn't. I just showed up and started going. I didn't really have to prepare or anything. I showed up, put the hat on, and started saying what they told me to say…Of course, there were scenes I probably could have done a little more with, but the way I did it was the way I did it. It's a curious game, being back here. It's always fun to have another swing at something, and you rarely get to do it after so much time has elapsed. I figured it would just all come back to me, and the parts I didn't particularly like the first time out, I'd just pretend they didn't exist and do it different.

How Justified changed him: "On Justified, I was just coming at the material from a totally different place than I was when I first got this gig here. As you were saying before, when this job came up, I was playing supporting roles that were really flashy and fun, chewing things up and having a good time. But Seth was a lead, and certain kinds of responsibilities came with it. You see this with a lot of people's careers: When they finally play the lead role, they lose the thing that made people notice them in the first place. They get lost in the role a little bit, as opposed to just trusting it, forcing it at times, making their own thing out of it. By the time I got to Justified, I felt like I was just having a ball with the job. Not just that particular job, but acting. Acting was way more fun than I recall it being, back during the years I was doing this show. I'd learned a lot about being the lead and not losing the fun, and not getting too hung up on whether every single moment you're in expresses the entire idea of the thing. As someone once said, the nail doesn't have to be the house. The nail can just be the nail, and you can trust that you're all building a house together.

On his Deadwood costars: "School was in session on this show, and I just sat back. Most of these folks were probably more or less my age ten years ago, maybe a little older than I am now, but they'd been around forever. They knew every trick in the book. Now we all come back and it's wild to see, because they know even more now, and they're even more impressive. It's been amazing to watch Molly [Parker] and Anna [Gunn] and Paula [Malcomson]. They were great then, now they're incredible. So good. Total command, each one of them. I watched rehearsals and I just see them take over rehearsal, and I think to myself, Look at Paula. Look at her f–kin' taking over. Just look! [John] Hawkes? Wow. They've all just done such great work since we wrapped however many years ago. And then, of course, the older group are just as good as they always were. Everybody knows how to steal a scene. F–king sleight-of-hand magicians, all of them.
Olyphant sort of reminds me a little bit of someone like Woody Harrelson – an actor who claims that he's just in it to have a good time, to have a ball, to do whatever and not do months of research about it, and then he comes in and steals every scene. It's nice that those kinds of actors still exist, and we're not just getting an endless stream of dudes who all want to play superheroes or dramatic leads. Olyphant always saw himself more of a character actor, a supporting player who was just there to have fun. How different his career would have been if he actually tried to be a leading man, or if he wanted that. Anyway, it's always nice to check in with Olyphant for a moment!
Some beauty shots of Olyphant from the Deadwood premiere a few weeks ago: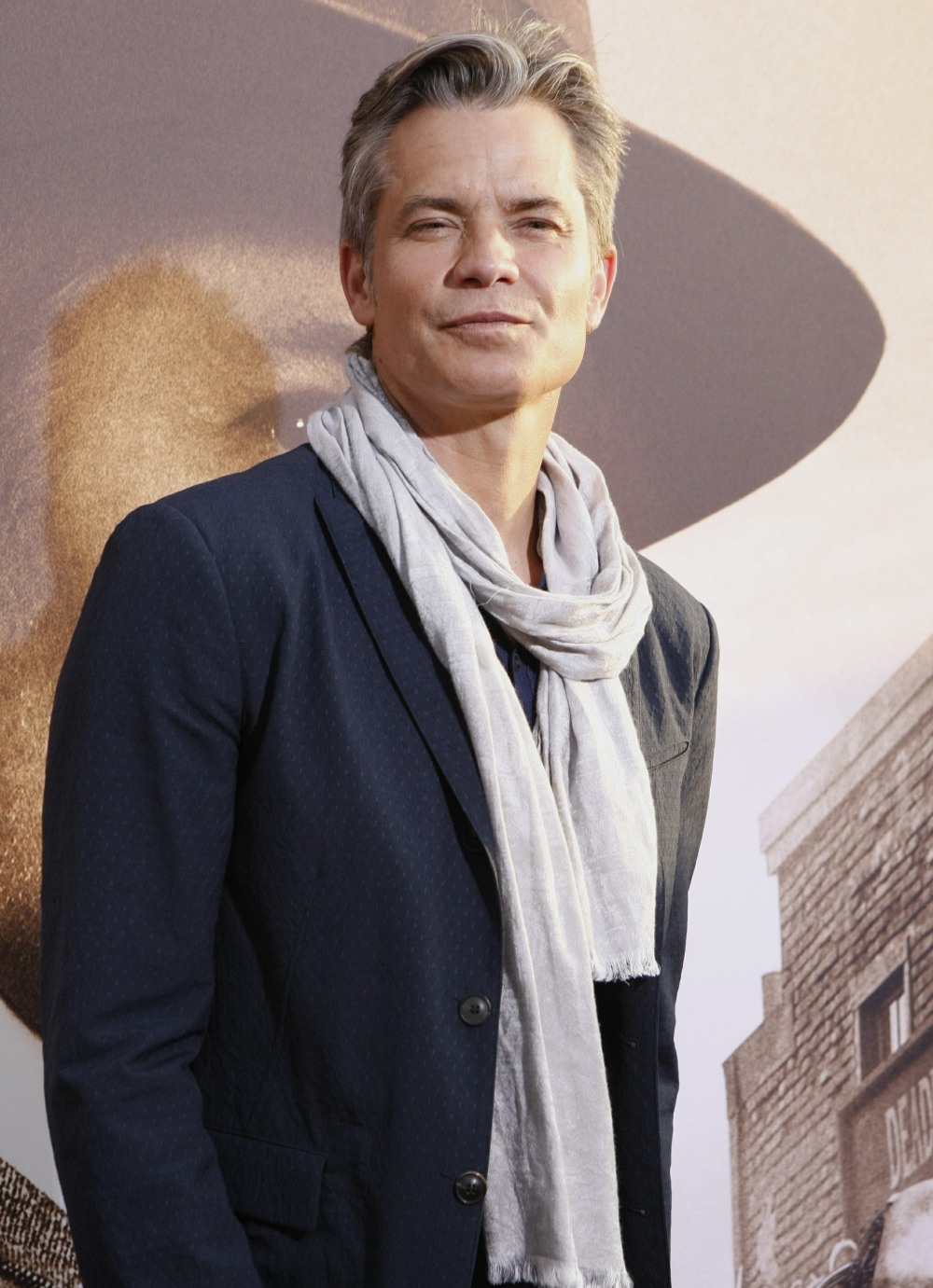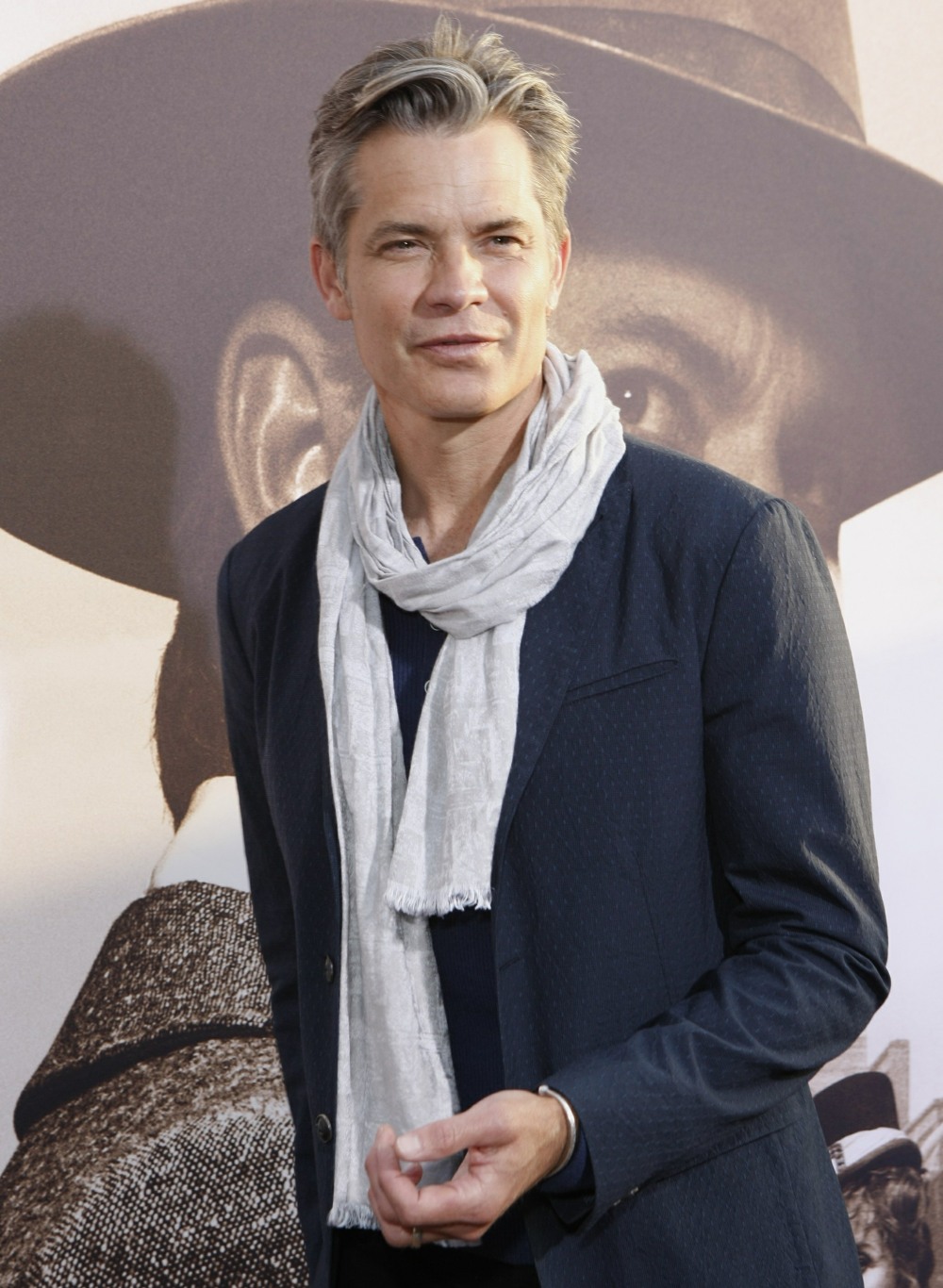 Photos courtesy of Backgrid.