I expected some of the real-life people depicted in Quentin Tarantino's Once Upon a Time in Hollywood to be upset, I just didn't think those people would be… Roman Polanski? There's a mountain of background on this, so let's dig in. In 1969, Roman Polanski was one of the hottest directors in Hollywood, having just done the massively successful Rosemary's Baby. He was still a few years away from doing Chinatown, a film which is (arguably) considered his masterpiece. In that year, Polanski and his young wife Sharon Tate were expecting a baby. That's when members of Charles Manson's Family murdered Tate and several other people in a horrific series of murders which rocked the country. Years later, Polanski drugged and raped a child, Samantha Geimer, and he ended up fleeing America when the prosecutor at the time didn't accept Polanski's plea.
Polanski has been living in Europe ever since. He's married again, to French actress Emmanuelle Seigner, and they spend much of their time in France and Switzerland. Polanski still makes movies, still has a rich life, still spends time with friends and family. If Quentin Tarantino wanted to meet with Polanski, all QT would have needed to do is call him, one would think. Apparently Tarantino didn't speak to Polanski before QT made him a character in OUATIH though, nor did Tarantino seek any kind of blessing from Polanski to use this part of Polanski's life. And now Seigner is speaking out about the situation, writing on social media (she wrote in French, and THR translated it):
"How can you take advantage of someone's tragic life while trampling on them? Something to think about (I'm talking about the system that tramples Roman). A little explanation because I understand that people don't understand my point-of-view. I am not criticizing the film. I am just saying that it doesn't bother them [in Hollywood] to make a film about Roman and his tragic story, and make money with it… while at the same time they have made him a pariah. And all without consulting him of course. "Let's judge the film as a good one, but the idea is this is bothersome."
I mean… it was always going to be problematic, right? If Tarantino had spoken to Polanski and gotten his blessing, people would be mad about that too. That being said, maybe the answer was "don't fictionalize this terrible and violent tragedy and use Sharon Tate as an unspeaking prop for the male gaze"? I don't know, just an idea. As I said, it was always going to be problematic and this is likely the tip of the iceberg.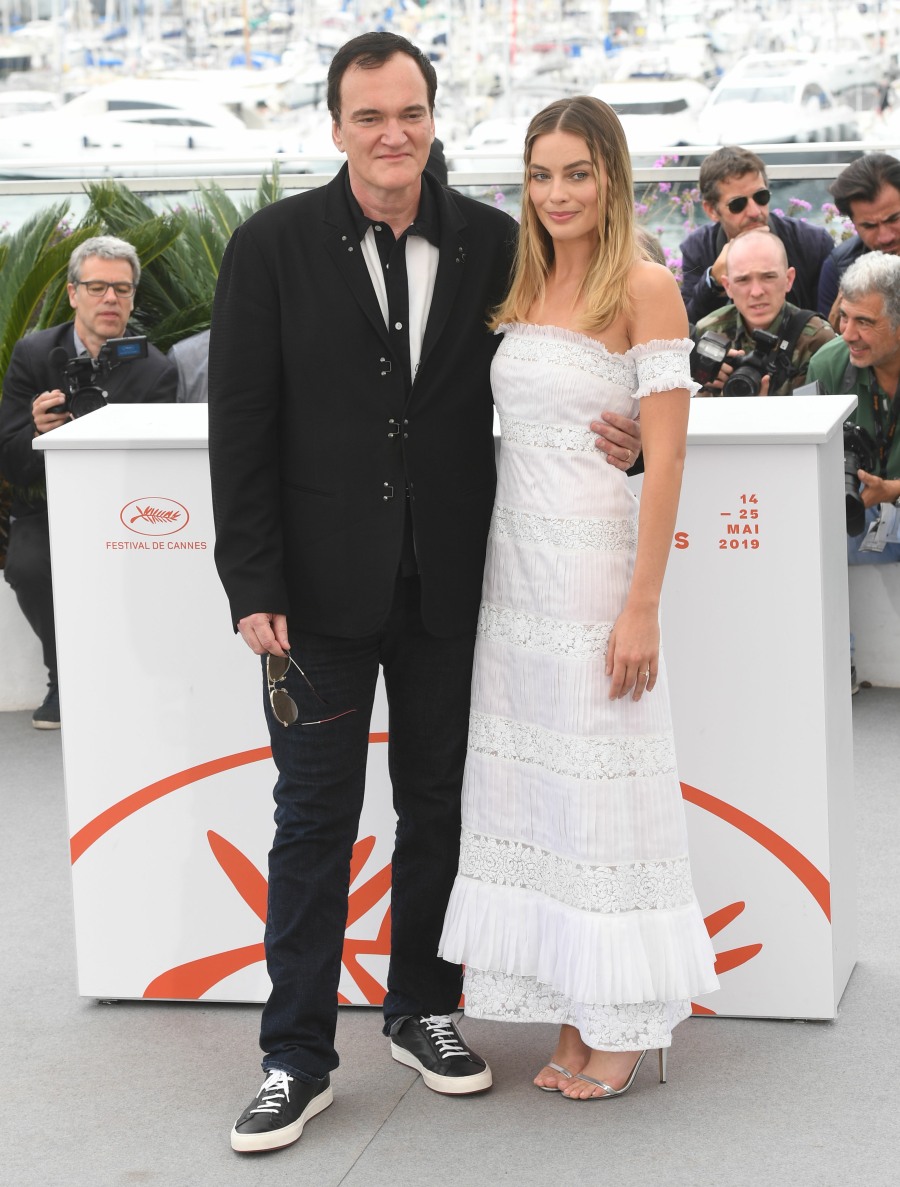 Photos courtesy of WENN.