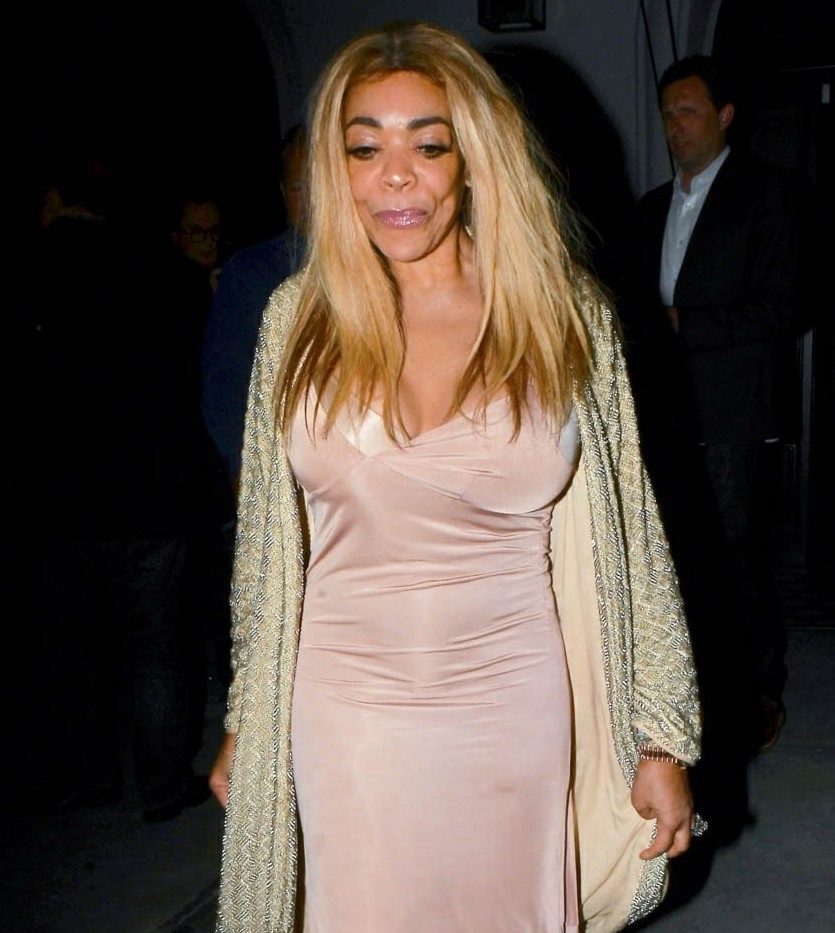 I'm wary of anyone who jumps into a relationship two seconds after they file for divorce, but in Wendy Williams' case, I really just wish she would give herself some time. Wendy is divorcing Kevin Hunter, her husband of 20 years, after long-standing rumors of his emotional and physical abuse, abuse which may have included violent assaults and possibly poisoning. Hunter also had a child with his mistress of 15 years. It's a mess. And I think it would have been smart for Wendy to just take a break, find her footing as a single woman, make sure that she's good and make sure that her son is good. But instead of that, Wendy immediately jumped into a relationship with a much younger man:
Wendy Williams' "very sexy" mystery man has been identified as 27-year-old convicted felon Marc Tomblin. According to his LinkedIn, Tomblin is a financial investor and blogger.

As for his criminal past, Tomblin — a North Carolina native — was convicted of robbery with a dangerous weapon and breaking and entering in 2013, according to court documents obtained by Bossip, which was first to identify the television star's new love interest. He committed the crimes within days of each other. He later served fifteen months for the two convictions and was released in 2014, Bossip reported.

Tomblin's run-in with the law comes as no surprise to Williams, who told TMZ she was already privy to his past.

"I am a 54-year-old grown ass woman. I know what I'm doing," Williams told TMZ. The host and Tomblin are simply enjoying each other's company and after what she has been through she deserves to have a little fun, she told TMZ.

"Look, my husband had a full baby with a woman he was involved with for 15 years… where I was cooped up only to be a show pony. Now, I'm living my life," Williams said.

Her husband, Kevin Hunter, has not publicly confirmed he has fathered a child. Williams and Tomblin were spotted out together in New York City Tuesday enjoying some shopping.
I understand the whole "I'm a grown ass woman" thing. I really do. She must feel like she's finally able to breathe now that she's gotten that toxicity out of her life, and she's feeling herself, etc. But it's just mess after mess, right? Some women are like that, and I'm not saying Wendy's to blame for anything, but there really are women who just need the melodrama and the mess. They thrive on it, it fulfills them, they don't do easy, simple, undramatic relationships. In other words, Wendy just has a bad picker and instead of going into therapy and working on her sh-t, she'd rather jump into a romance with a much younger man with a criminal past.
This young man, in the photo below, is her son, not her boyfriend. You can see photos of Wendy's new boyfriend here.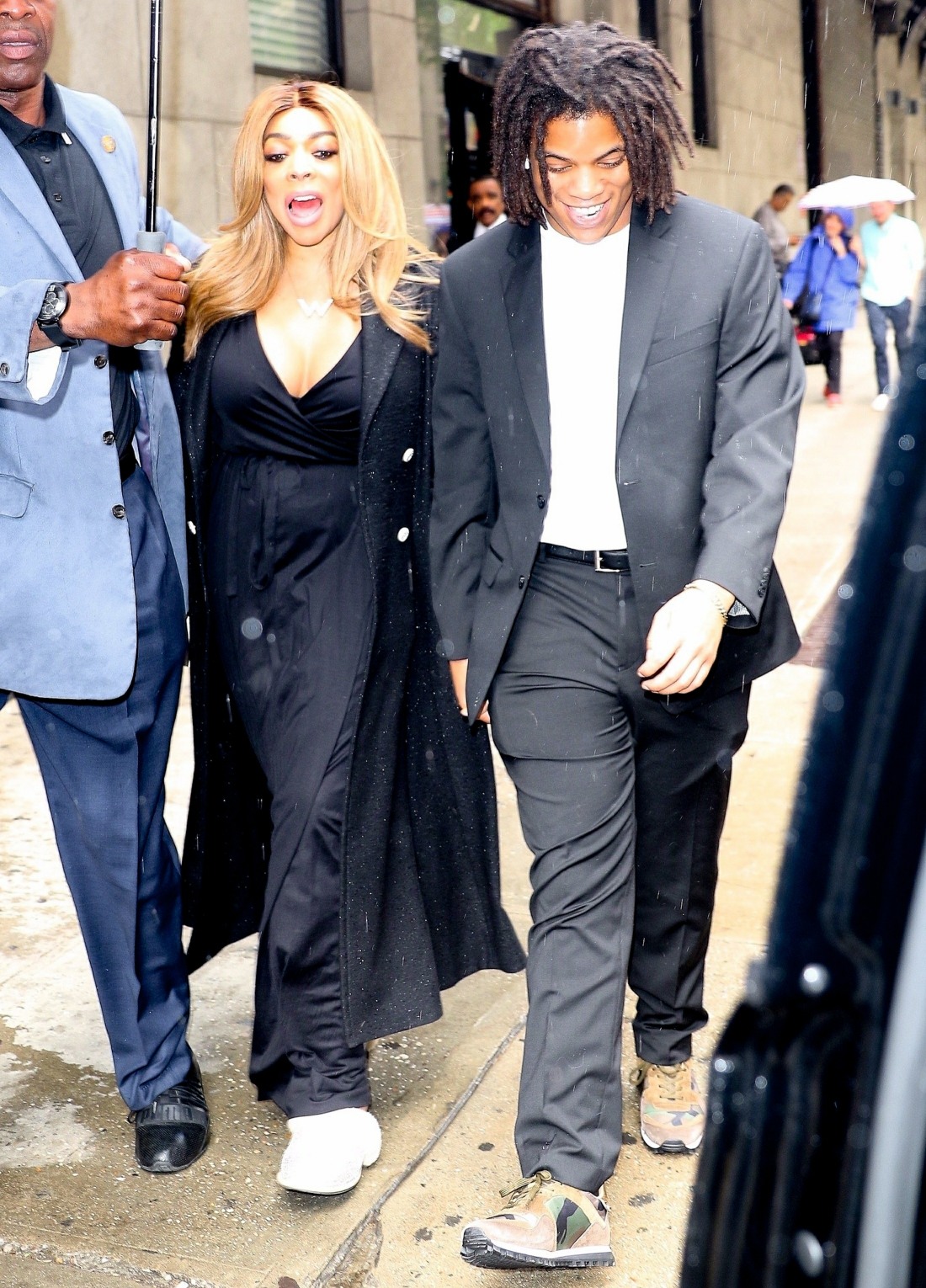 Photos courtesy of Backgrid.