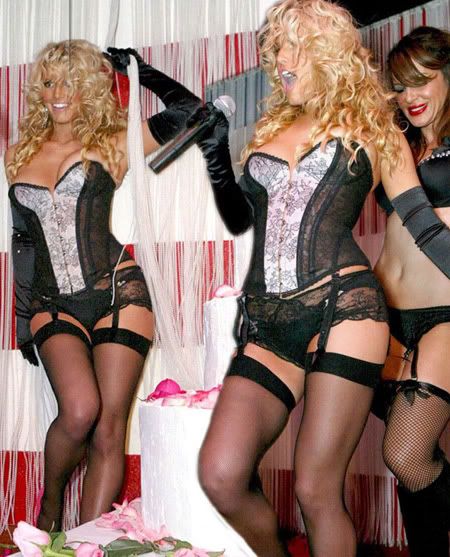 Jessica Simpson was supposed to attend a Republican fund raiser to bring awareness to the charity she half-assed represents, Operation Smile. Now she's pulled out, saying she didn't want to politicize the charity by associating it with the Republicans:
Simpson was invited to a major Republican fundraiser in Los Angeles on Thursday to be attended by Mr. Bush and top GOP congressional leaders.
The reason for the decline was Simpson's concern about politicizing her favorite charity. The final decision came after a day of back and forth reports from her camp and event organizers.
This is the woman who complimented Interior Secretary Gale Norton for the White House's decor, so you know this was not her idea. Someone at Operation Smile knows that the administration is not well liked and wants to make sure they're not tied to the Bushies through Jessica's much-publicized appearance.
It's funny, though, that the headlines read: "Jessica Simpson snubs Bush." With an approval rating in the mid 30s, Bush cannot afford to be snubbed by a daft celebrity.
Here's a scan from an Australian magazine showing how Jessica's look has spread through Hollywood. [via]