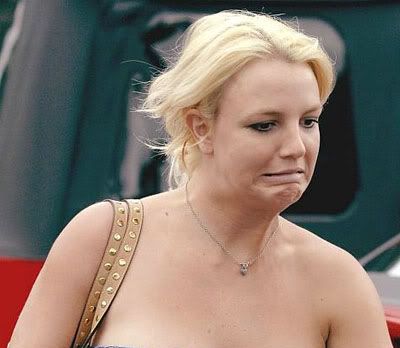 Ok, the latest news is that US Weekly claims that Britney is not pregnant, she's just all puffed up from a bad C-section scar infection and is drinking a lot to ease her pain.
She also stepped on a needle while barefoot and was rushed to hospital for the umpteenth time this month. Maybe she can call Pammy for help coping with hepatitis. We hear that a lot of drinking helps that condition, too.
The girl is a mess. We reported two weeks ago that her new perfume is called "In Control." We're not going to make an obvious, cheap shot. We just hope the stuff lives up to its name.
All kidding aside, the needle does not seem to have infected her with anything. Her husband also used her credit card to send her flowers.