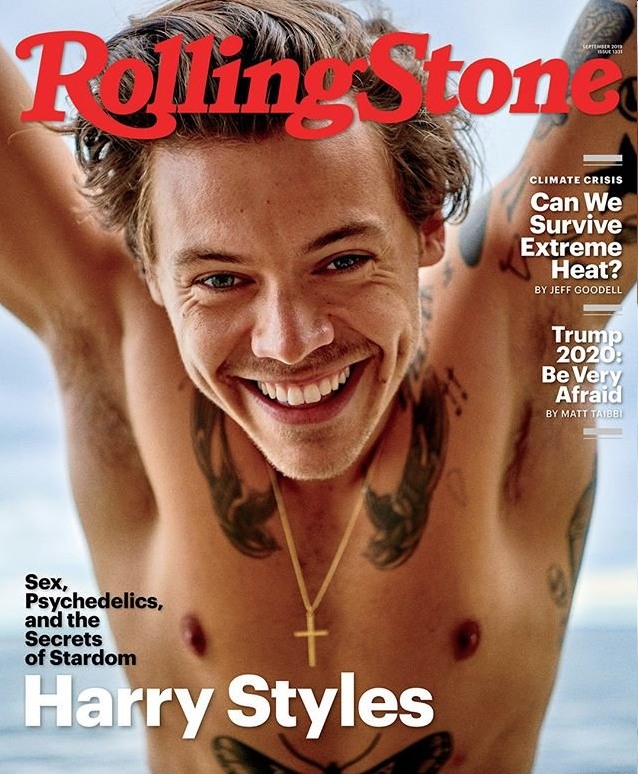 Harry Styles' debut album came out in May 2017. "Sign of the Times" was a good song and it's the only one I remember from that album, quite honestly. In the past two years, I sort of thought that maybe he had released some new music and I was just out of the loop and hadn't heard about it, but no – it really has been more than two years since his last solo album. Now he has his second solo album coming out… in September, allegedly. And Rolling Stone decided to tease their upcoming cover story with Styles by releasing this shirtless cover shot.
Thoughts on the cover? I've always liked Harry and I thought he had the best hair in One Direction. Like, if I was a tween during the 1D years, I would have been a Harry stan. But… I don't really like this cover? I mean, he's cute and DIMPLES and shirtless, but I find it kind of gross and it's too close to his face and body. Maybe it's my age, but this does nothing for me. The cover story is apparently called "Sex, Psychadelics and the Secrets of Stardom." Hm… looks like Shawn Mendes isn't the only baby-faced pop star who wants to change his image to Dude Who F–ks.
Us Weekly says Harry's new album will come out "later this summer/early fall" and that Styles was already filming music videos for some of the singles. Harry stans think that the new album could come out as soon as this Friday. Which… is when Taylor Swift's Lover drops. He wouldn't, would he? No, I don't think so. I think he'll probably go for the first week in September.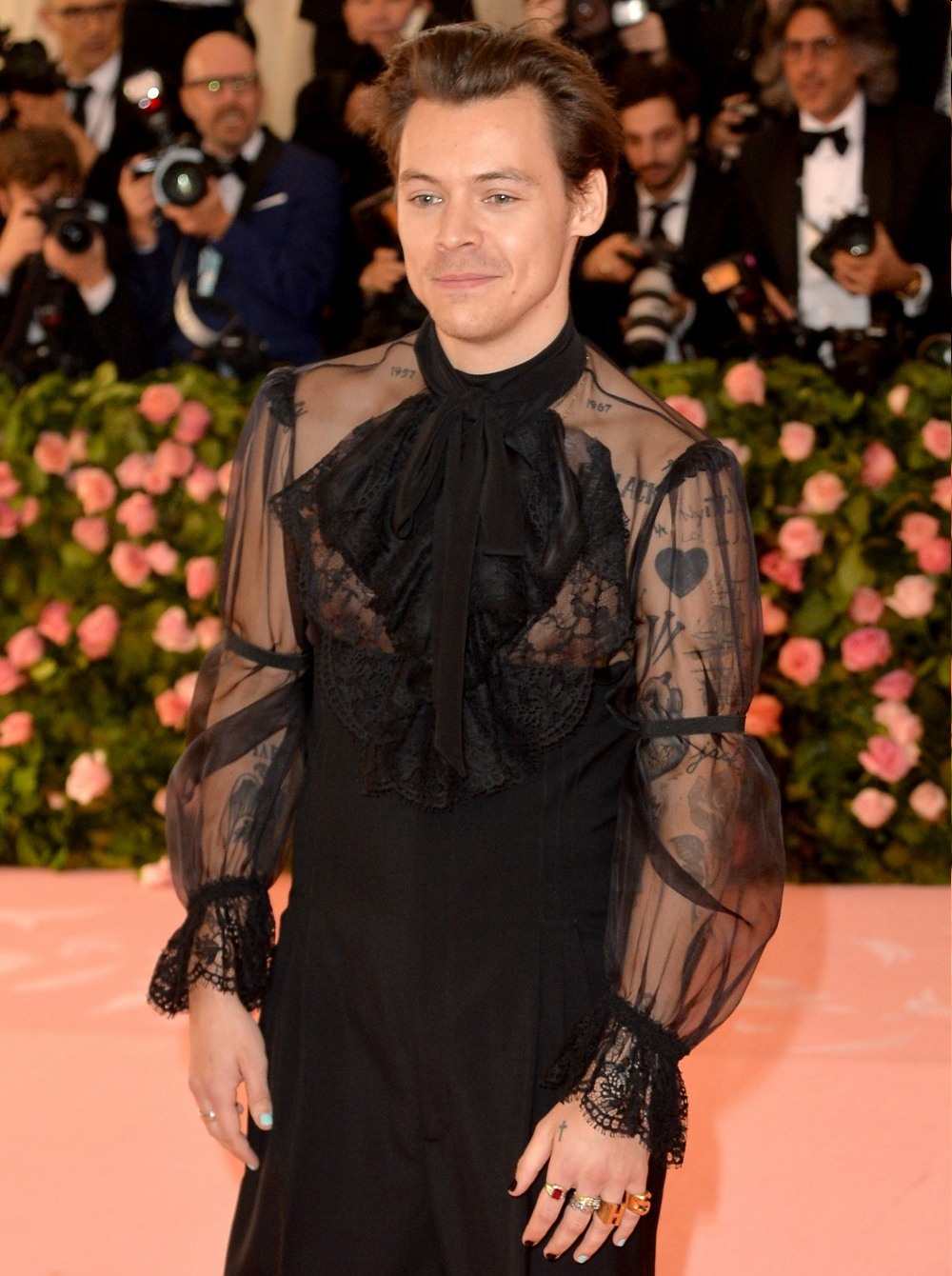 Cover courtesy of Rolling Stone, additional photo courtesy of Avalon Red.