Angela Bassett is promoting Otherhood on Netflix, also starring Patricia Arquette and Felicity Huffman. Here's a link to the trailer, it looks really cute! It's about three moms finding their way after their young adult sons forget Mother's Day. It's definitely on my list. She's covering New Beauty, where she talks about her twins turning 13, how she sees working as relaxing and a break, and what she's done to her face, which is surprisingly little. Angela is 61 and said she's only had just a little Botox two times and ultherapy, a non-surgical ultrasonic treatment.
On if her 13 year-old twins (a boy and girl) think she's cool
I just surprised my son by flying him to Napa Valley for his first Logic concert. We told him, "We're going away. We're going to Northern California. Here's your Logic T-shirt." He loves this guy so intensely, so I wanted to surprise him and rock his world—I wanted to let him know who's boss. Yes, it's still his mama! It was his first concert. We'll never, ever forget it. It was such a new experience for him. He even got to meet him and hang out. Because he's only 13, he had no idea what the world even looked like after ten o'clock at night!

Her self-care routine
To be honest, a good deal of work feels like relaxation to me; it feels a little bit like a vacation when I'm away filming. But I do try to relax. If I'm home, I'll text the masseuse. I need her to get in there with the deep tissue and get rid of the knots and release the muscles. I try to get away—I went to the Golden Door last year in November just to think about nothing and I enjoyed all the rejuvenation that brought. Staying "prayed up" is also important to me. Being in touch with my spiritual side helps me keep the stress out. It helps you remember that there is something bigger than you and it's not all about you— there's a force that has you in the palm of his hands.

Her beauty secrets
I'm pretty passionate about keeping up with the skin care, especially being in front of the camera and on the stage. It's important. When I'm not on stage or on camera, I'm pretty sans makeup—I think it's good to keep a clear, clean fresh palette. I am a potions and lotions girl, so if you make me promises, I'll give you a shot. I do really like the iS Clinical serums. I always come back around to them and they work really well for me. I also find good aestheticians everywhere, and then I have my dermatologist Dr. Pearl Grimes here in LA.

On if she does any surprising beauty treatments
I know lashes are no surprise! Botox is no surprise! I'm a big supporter of being natural, but I've done it twice. Just a little bit, not too much—I still need to express myself. What else? I've tried Ultherapy, too.
She looks amazing, and I appreciate that she's honest about what she's had done. It's so subtle too, she didn't have to admit that. If I could go to the same person Angela uses and get the exact same amount of Botox in the same places I would totally do that. (If I could afford it, who am I kidding?) As I always say, we notice the obvious work, the overdone Botox and fillers and that has me hesitant to try it. I'm noticing wrinkling and sagging in places that I didn't before but I'm sticking to skincare for now. My goal is to go to a dermatologist by the end of the year just to hear my options.
As for Angela's teens, I've heard other celebrities say that their teenagers don't think they're cool at all (Although Angela talked around that, it's nice to know that's universally true) but that they love it when their parents can get them access to musicians they like.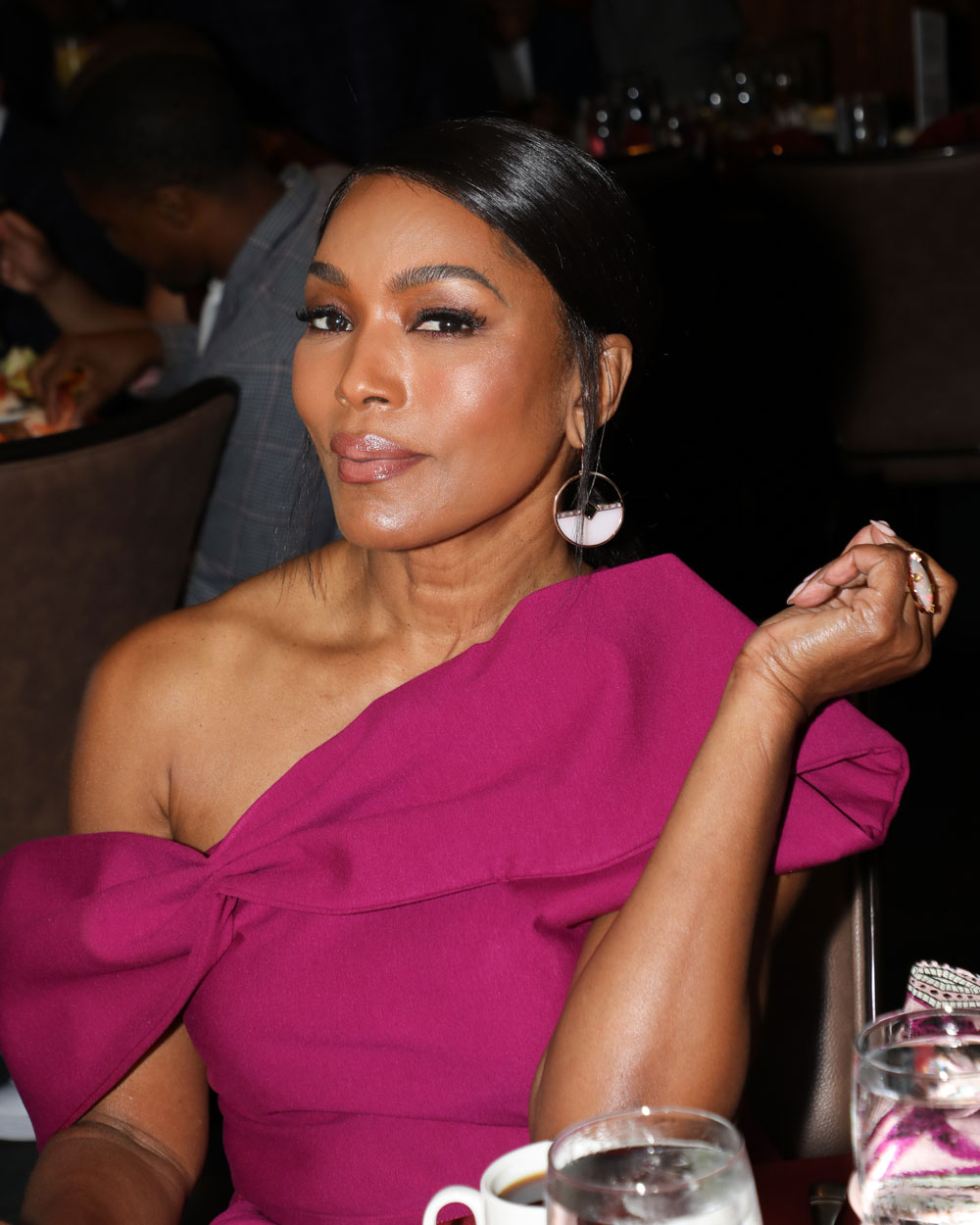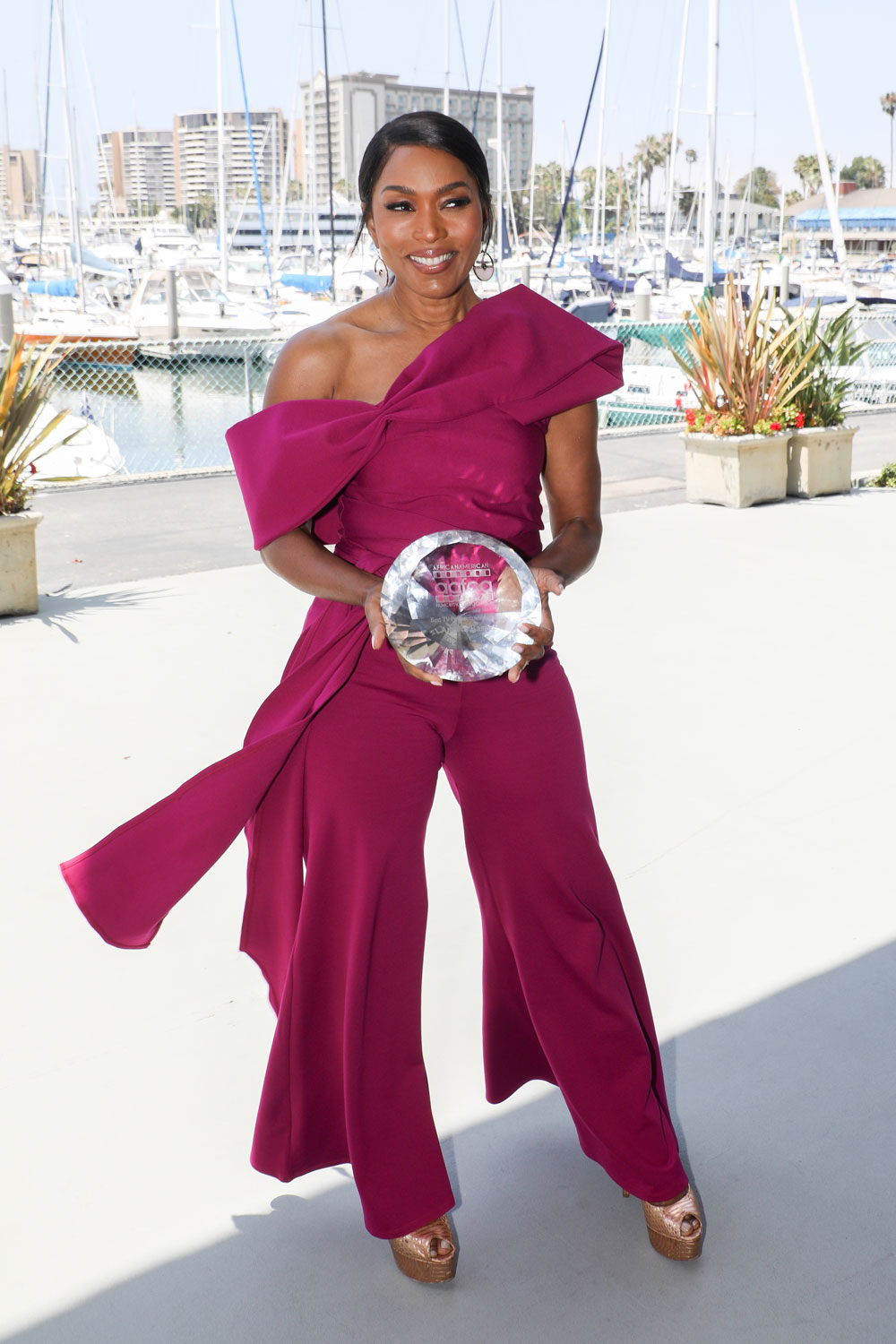 photos credit: WENN and via New Beauty/Instagram