John Legend is our Sexiest Man Alive, according to People Magazine, a claim that model/cookbook author Chrissy Teigen cosigns. Obviously, she's biased, being his wife, but apparently, she felt that way from the day they met. Chrissy generally broadcasts their relationship with TMI, but it's usually TMI wrapped in a humorous story, so I don't mind as much because I like to be entertained. So does John, it turns out. Chrissy's humor is one of the things that won him over.
If his massive hit "All of Me" didn't make it clear enough already, John Legend is here to say it again: Chrissy Teigen is the love of his life.

"She's the one. It's clear!" the newest Sexiest Man Alive tells PEOPLE in its latest cover story. "We have great chemistry. She makes me laugh all the time. She's a wonderful mother. She's my best friend."

Oh, and one more thing? "She inspires some good love songs."

Teigen, 33, is beloved by fans for her bold humor, and The Voice coach, 40, says his wife's no-holds-barred personality also won him over.

"People see our banter a lot, and we have a lot of fun together. I like the fact that she makes me laugh all the time," he says. Her usual quick wit also makes her more vulnerable moments all the more endearing.

"The thing that makes me say 'Aw' is when she unironically compliments me because she doesn't do it a lot," says the singer. "I wouldn't love it if she did it all the time!"

And though most assume Legend is an over-the-top romantic, the entertainer says his number-one priority as a husband is being a "rock" for Teigen.

"Being a good husband is about communicating and listening to what your partner needs and wants," he says. "A lot of it is being trustworthy, being dependable, being someone they can rely on. They want security and to know someone has their back. Hopefully I do that for Chrissy."
"A lot of it is being trustworthy, being dependable, being someone they can rely on," – again, I can do nothing to John's words but point and shout Yes! I used to kind of ignore John and Chrissy stories but now that I'm spending some time on them, I'm becoming quite a fan. John really seems tapped into what makes his relationship with Chrissy tick. That is so important because they are less likely to take that for granted. As for humor being a foundation for them, that's always been a huge priority for me, so I understand. A misconception about successful couples that rely on humor is that they are only ever funny and jokey, that don't take anything seriously. This isn't true, it's more about knowing when your partner needs to laugh. It is another form of communication, not the only one.
John also addressed the discrimination he experienced attending an Ivy League college, saying that from what he reads on social media, little has changed. But when it comes to being in an interracial marriage, he points out the beauty in what that offers. John's parents are both African American and Chrissy's mom is Thai while her father is Norwegian-American. Because they all see their grandkids all the time, John thinks, "their lives are going to be interesting in that way because they're going to get different cultures. A little bit of this, a little bit of that. I think it'll be a cool thing for them growing up to get exposed to so many different things." I agree, the more culturally diverse influences in a child's life, the better.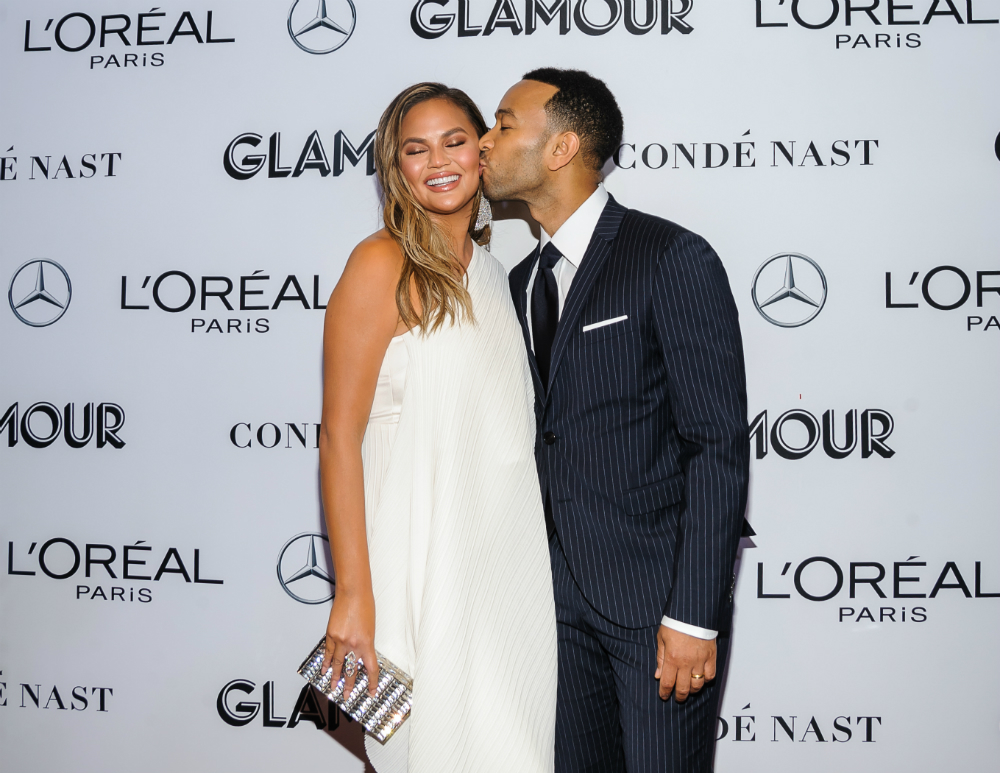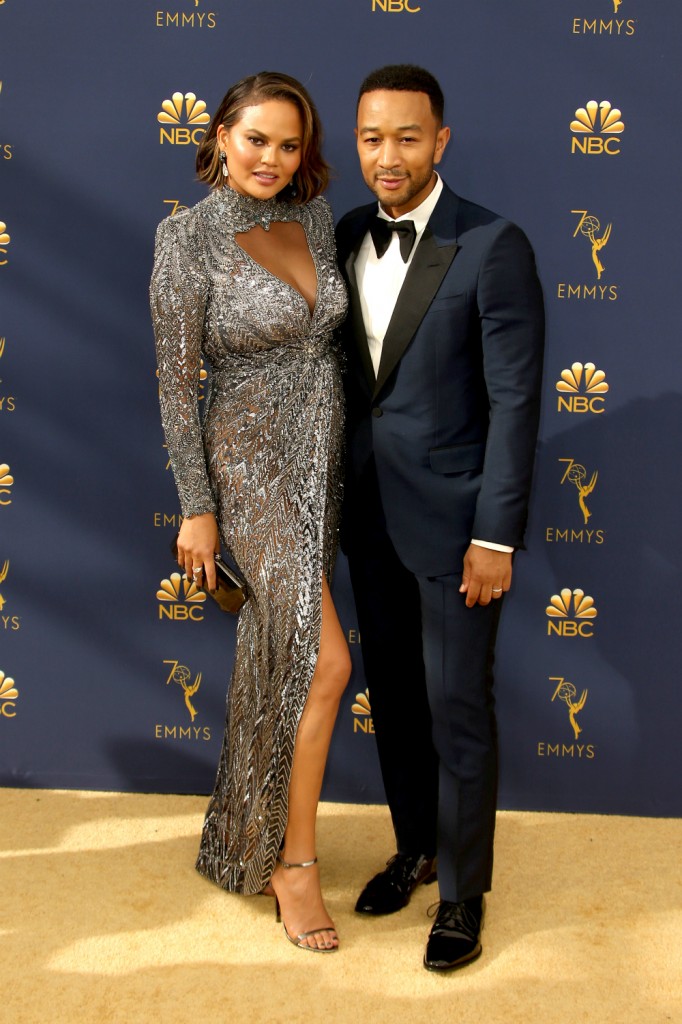 Photo credit: Instagram and WENN Photos