This is one of the flat-out cutest stories ever. So, you know how Angelina Jolie is an icon? It's true. She's such an icon that young actors feel the need to get arm tattoos of her face. So it was for Alex Thomas Smith, the 22-year-old British actor currently working in the West End production of Dear Evan Hansen. Alex has a lovely tattoo of Angelina's face on his left bicep. Then… Angelina came to the West End to see the musical, and she met Alex. She was so pleased to meet him! And she signed his arm, and he's now going to get her autograph tattooed on him too.
Angelina Jolie has had a lasting impact on at least one fan. On Saturday, the actress attended a production of Dear Evan Hansen in London's West End and met with members of cast following the show. One of the actors was particularly excited about getting the chance to say hi to the star.

"Today in WHAT IS MY LIFE, the beautiful Angelina Jolie came to Dear Evan Hansen," Alex Thomas Smith, a standby for Evan Hansen and Jared in the London production of the popular musical shared on Instagram. Smith revealed that he was a huge fan of the Maleficent star, and even had a tattoo of her face on his arm.

Jolie, 44, autographed his arm below the tattoo, which features the actress smoking a cigarette, and many followers flooded Smith's comments to tell him to get the signature tattooed. The young actor responded in the comments, "That's the plan!!!!"
This is so iconic! I'm curious about what led to Alex getting a Jolie tattoo though – do you think he was merely a huge Jolie stan, or did he think her face would look great on his arm or what? Anyway, I love that Angelina checked out this musical and that she made a new friend.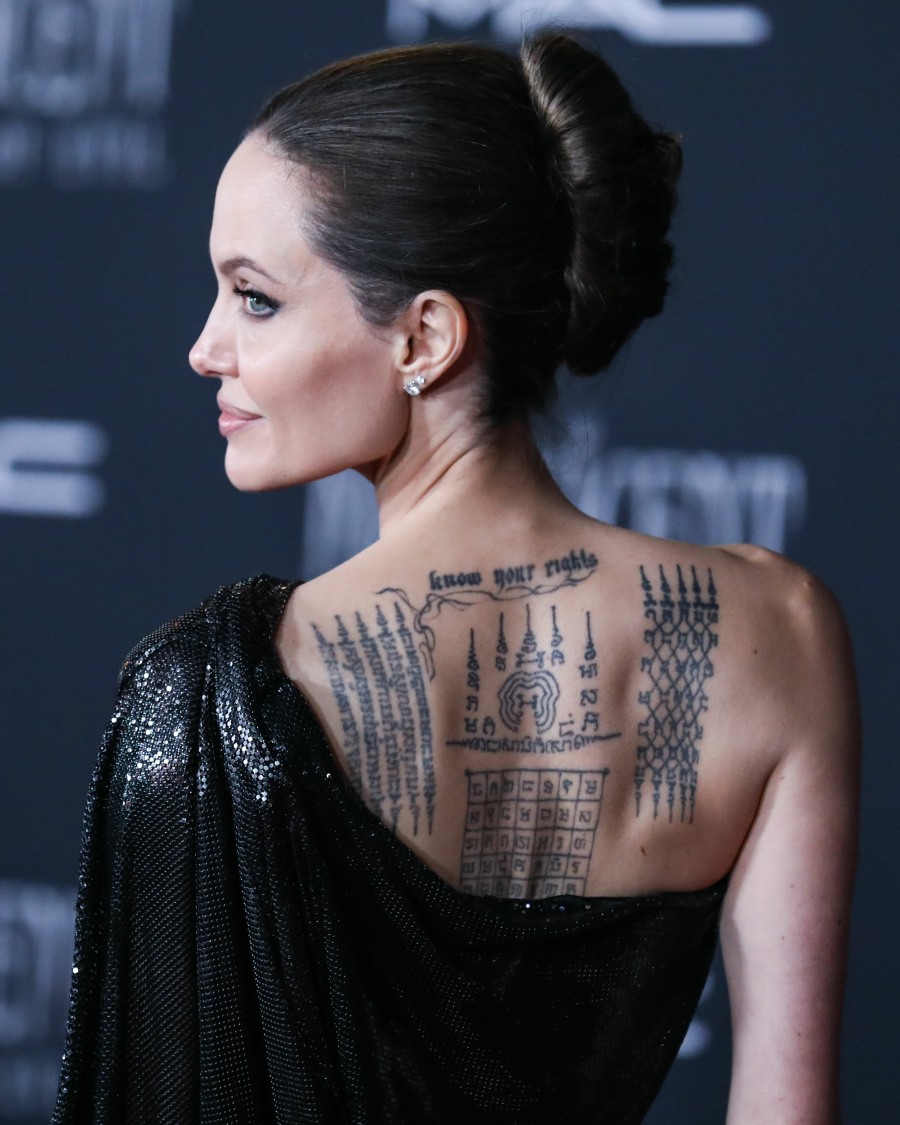 Photos courtesy of WENN, Instagram.