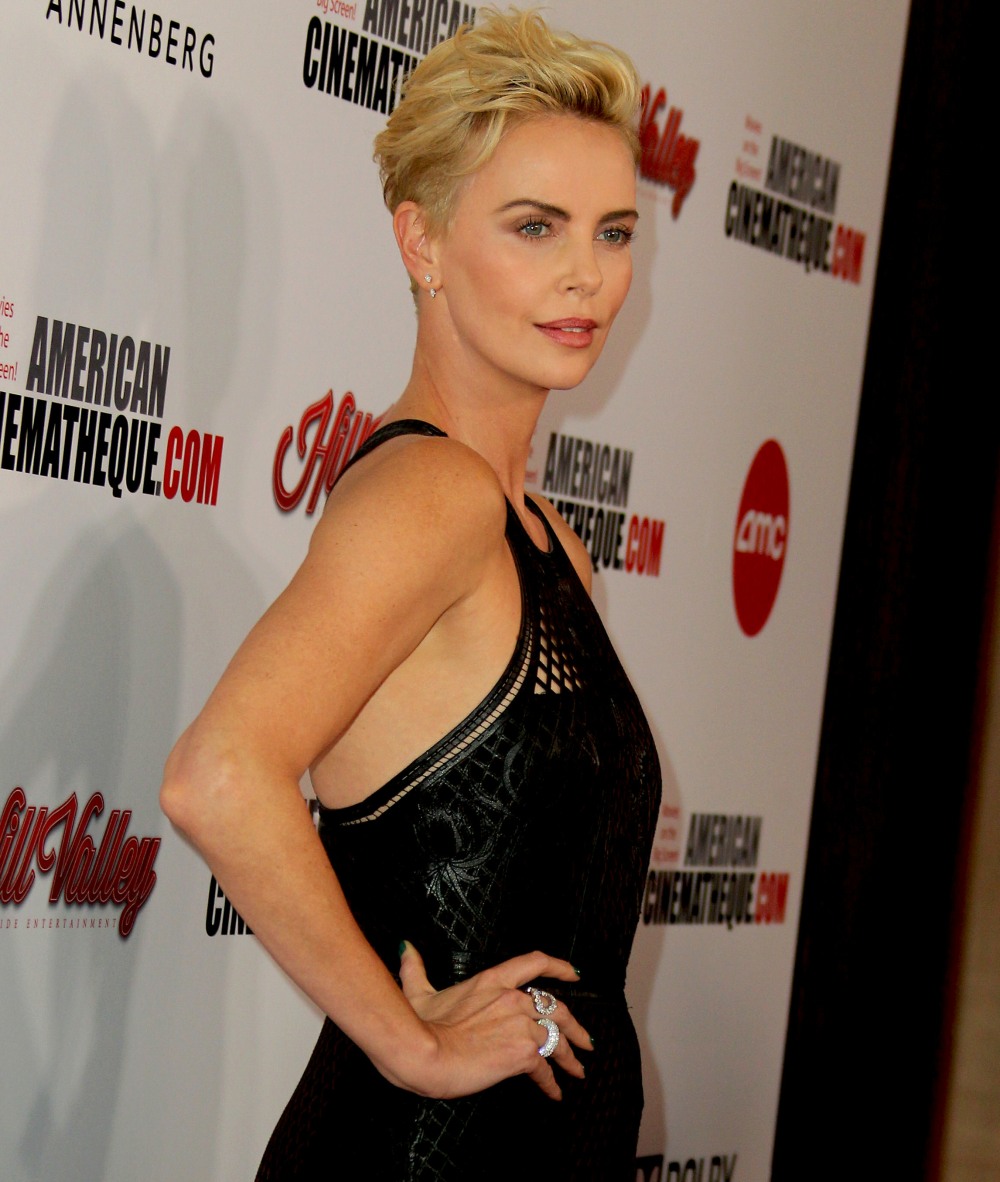 Like most actors nominated for a Golden Globe on Monday, Charlize Theron had to spend hours on the phone, talking to entertainment journalists about her nomination. It's a way of promoting the movie too. In Charlize's case, she was nominated for Bombshell, the film where she plays Megyn Kelly. She got nominated for Best Actress in a Drama. After she told a cute story to the LA Times about telling her kids about the Globe nomination, she spoke about Megyn Kelly, Roger Ailes, and… the fact that no women directors were nominated for a Golden Globe. There's also a "Justice 4 Long Shot" moment:
Whether she's heard from Megyn Kelly: "No, not at all. We set up screenings for everybody — all of the women, including Gretchen [Carlson]. But we haven't heard whether they've seen it or not. [The LAT: "Does that scare you?"] It's not scary. I totally understand it. I think this stuff is really hard, and I have full empathy around that. If I was in her shoes, I would have the same anxiety over all of that stuff. It's tough for these women, because I think this is something a lot of them really want to put behind them.

No female directors: "It's tough. It's really, really tough. And I think it gets really frustrating when we we have to remember that women directors, especially, are just trying to get their numbers up. They represent 10% of our directors in the industry, and when you have a good year like we had this year with such great work, it is incredibly frustrating. No woman wants to get nominated because it's the right thing to do. It's really, really ridiculous. It's not cool. It's really hard, and I think it's unfair, and it's why we can't stop this fight. We gotta keep making noise until we're heard and these stories get recognized.

How Bombshell was directed by a man, Jay Roach: "I do still feel strongly about this: Saying there needs to be more opportunities for women does not necessarily negate what it means for men to be part of our storytelling as well. I believe women should have more opportunities, but I don't want to believe that women are the only ones who can tell women's stories and men can only tell men's stories. I don't think Ava DuVernay would be happy about that. She makes movies about the acquitted Central Park Five.

Whether she feels like her comedic work in 'Long Shot' was overlooked: "Yeah, but I'm not like, "What the hell, guys?" That movie was one of the best working experiences I've ever had. Not only was it fun, but it was a real tall order to get that project to end up being nostalgic but fresh, really romantic but really funny. I think it's one of the best movies I've ever been in. I will just have my 4-year-old make me a Golden Globe for that.
I saw Long Shot and it was super-cute. I wouldn't say Charlize deserved a nomination for it – she was good, no doubt – but Seth Rogen absolutely deserved to be nominated! He was super-funny in it. He probably wasn't nominated because people don't think that kind of role is a stretch for him. But it was a really clever-cute script and they had a lot of chemistry together. A surprising amount of chemistry, honestly. It sort of flies under the radar, but Seth Rogen is a really good romantic leading man. Think about it: when was the last time he didn't have chemistry with a leading lady? He's a bit like Tom Hanks that way.
As for what Charlize says about female directors… "it is incredibly frustrating. No woman wants to get nominated because it's the right thing to do." This is true. It's not about tokenism, it's about shifting the conversation so that people understand the value of female storytellers and female-driven stories. What bugs me isn't JUST that female directors were snubbed, it's that in Best Picture Comedy and Drama, the nominated films are almost entirely about dudes.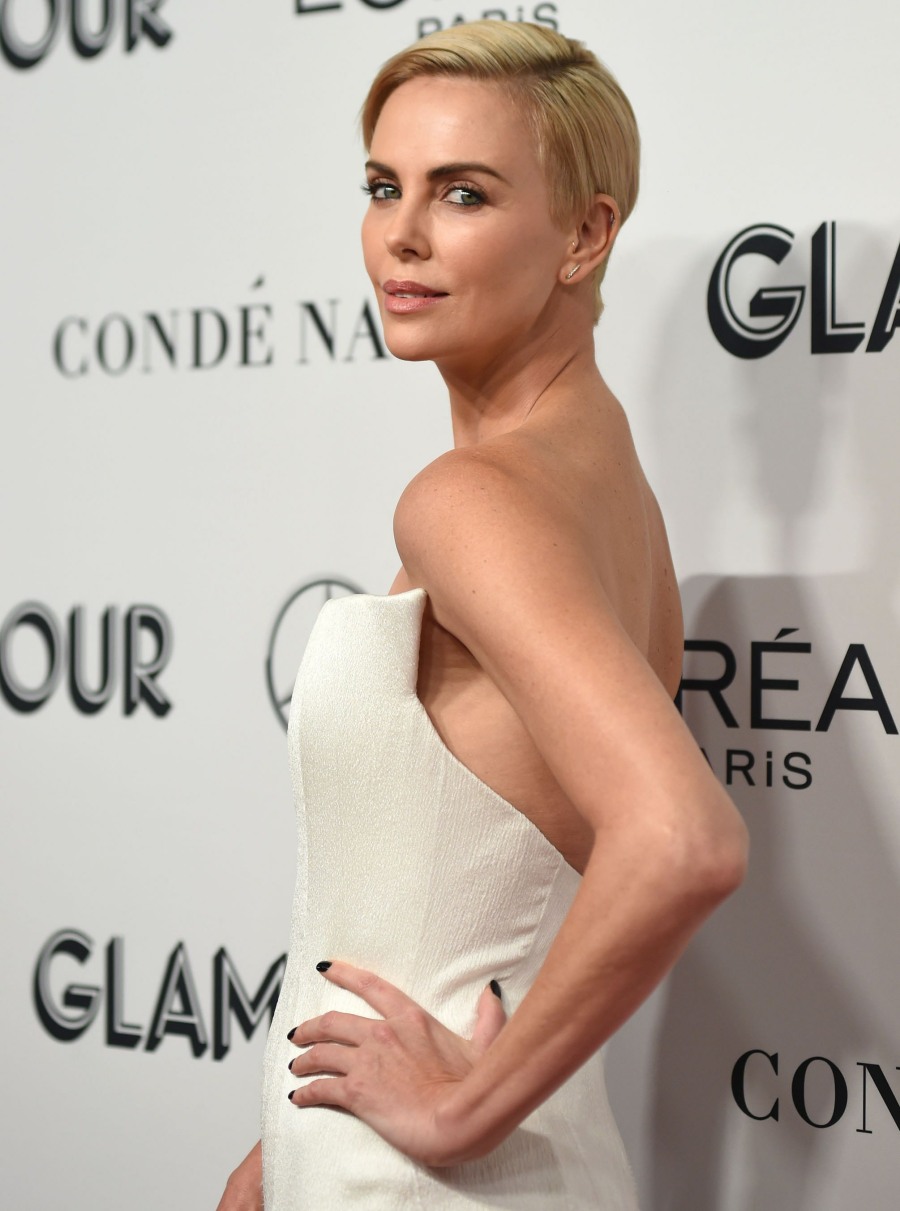 Photos courtesy of WENN.