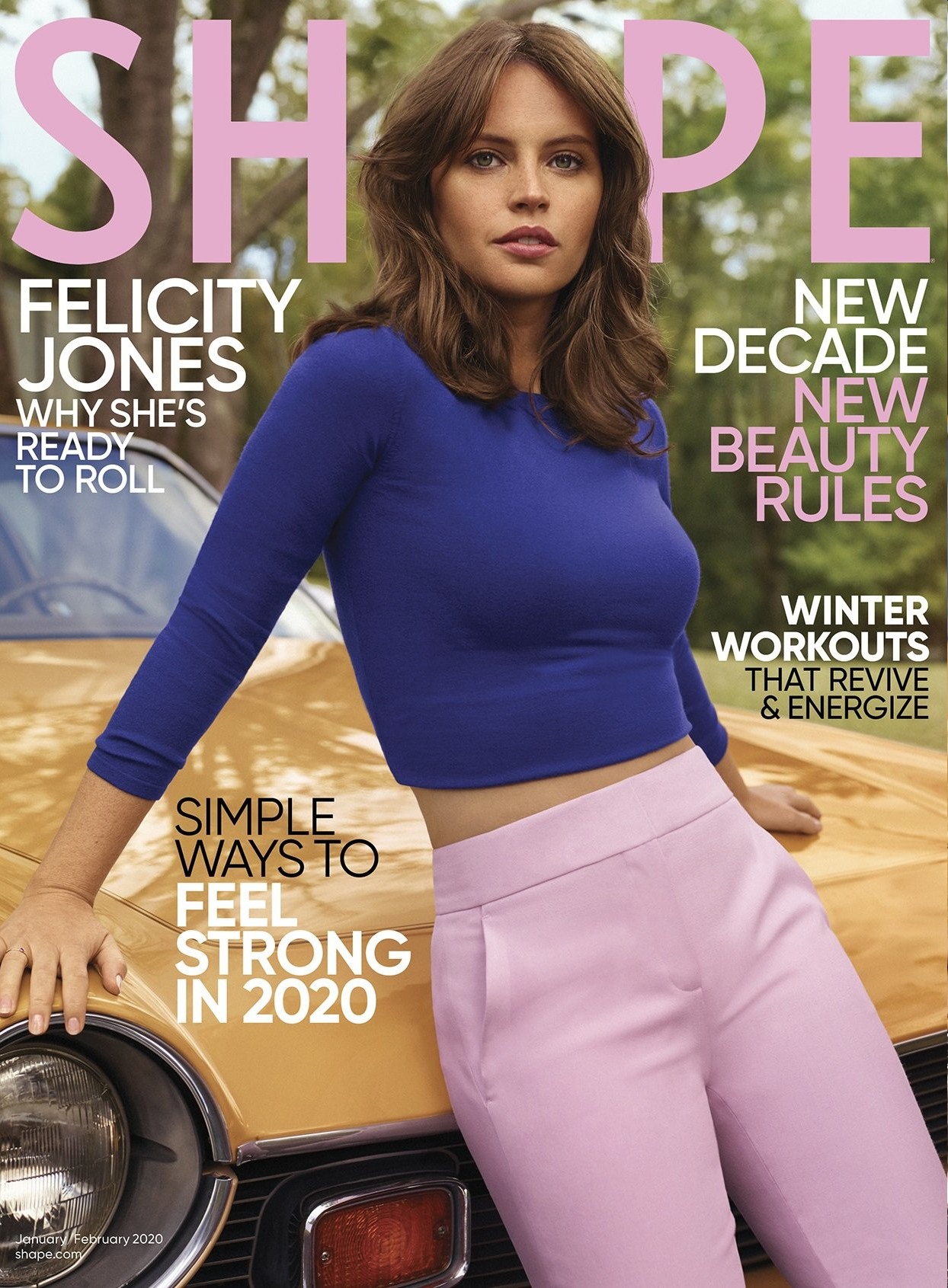 Doesn't it feel like Felicity Jones should be a bigger deal? She's an Oscar-nominated actress who has starred in multiple "prestige" films. She always gets work, in America and in the UK. She's quite beautiful too. But she's doesn't really score on any gossip scale – she doesn't have a messy personal life, she's never drunkenly falling out of a club, she doesn't get into Twitter feuds and I don't know much about her life, and I've been covering her for years. So… I was a bit surprised to see her on the cover of Shape, talking about fitness and diet. That doesn't seem on-brand for her, but does she even have a celebrity brand? Not really. She is promoting something – The Aeronauts, where she joins up with Eddie Redmayne to play a pair of hot-air-balloonists.
She's not on Instagram: "I think if it's the right time and it feels right, then I'll go for it. I just haven't yet."

Her idea of vacation is staying home: "It's such a gypsy job. Not having to leave the house is a real treat." This includes staying in and making dinner with her husband of just over a year, movie director Charles Guard. "We're both real foodies, so we get enormous pleasure from cooking together."

She lights a candle every morning: "Sometimes I feel like a headless chicken when I'm running from one thing to another. I'm probably not breathing properly. I have a little space where I put down a yoga mat and I light the candle—Diptyque in scent No.34, which is almost unisex, with a spiciness to it. Even if it's just for 10 minutes, I have a stretch. Then I feel a little more centered and ready for the day."

Eating rules: "I think my rule would be balance if I was going to have a rule. It's so connected to fitness: The more fitness you do, the more you have a better, healthier diet. I make a pretty mean tomato-vegetable soup, which is fresh tomatoes and every vegetable you can think of: courgettes—you call them zucchini—capers, carrots, onions. I'll put in as many vegetables as possible to get a massive vitamin hit. When I'm shooting and the days are long, I try to have dried fruit and snacks like that to keep my energy up. And I think you have to treat yourself sometimes; otherwise you'll go crazy."

She loves the ritual of skincare: "I'm using a face roller daily. Clé de Peau Beauté has a fantastic serum, and I put that on and give my face a wake-up massage in the morning and get everything going. I'll often exfoliate twice a week and do a facial mask—as well as a hair mask—once a week. And it's really important to take your makeup off properly before going to bed. That's what my mom taught me, and it has stayed with me. I like locking myself in the bathroom and doing a proper pampering session when I have time."

She'd rather run outside than in the gym: "I'm not terribly good at being stuck in a gym. I prefer long walks and being outside and going for runs. I grew up very tomboyish, playing sports with my older brother. I loved hockey, field hockey, netball [similar to basketball], and tennis. So I think it's become an extension of having that experience of being in nature and not feeling daunted by a challenge. For instance, learning to climb silks for this role seemed terribly complicated: I wrapped my foot in all sorts of strange ways to lead myself up the silks 20 to 30 feet. But I got an enormous satisfaction when I realized I could do it. I couldn't think about anything else because I was just thinking about survival, which is weirdly quite relaxing."
Well, I didn't even know she got married a year ago, so there we are. I'm very suspicious of all of this "face roller" stuff lately – it feels like something that, in three years' time, people will be like "actually face rollers don't do anything." And I need to do facial masks more often. Damn it. My problem is that whenever I do a mask, I always break out right afterwards. Ugh. What else…her tomato soup sounds more like a vegetable stew with a tomato base. But I bet it's good.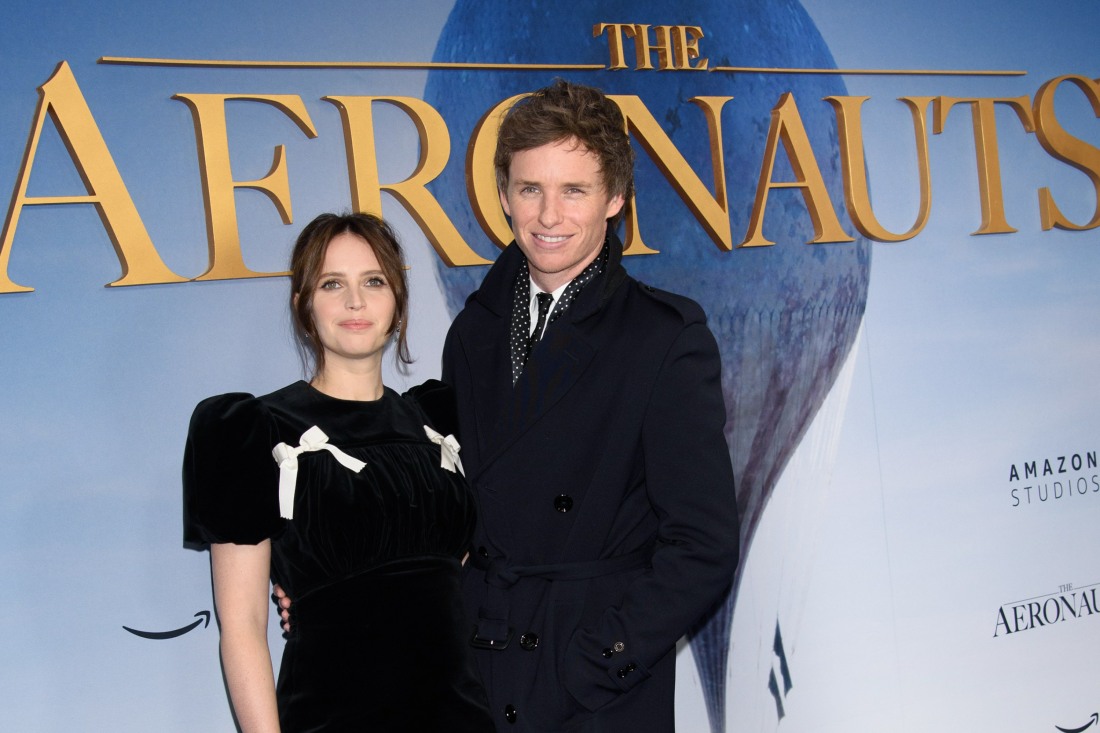 Photos courtesy of WENN, cover courtesy of Shape.