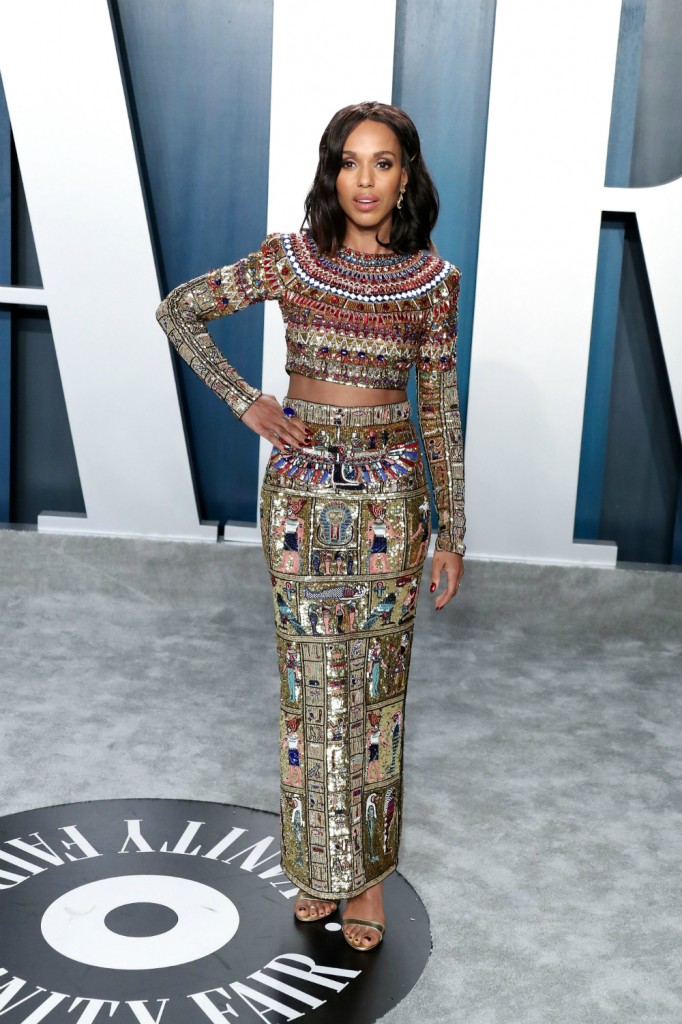 Kerry Washington wore this two-piece Egyptian goddess themed Zuhair Murad to the Vanity Fair Oscar Party. My gawd I love this. In repose, she looks like a regal statue and while moving, it looked like a technicolor dreamcoat. This is where a stylist earns their money because if someone had shown me this dress and asked if a woman as petite as Kerry should wear it, I would have said 100% no. But she carries this off like a boss. I honestly can't figure out how this didn't overpower her. Her makeup and simple teardrop earrings complement the dress beautifully. If I have to complain about something it would be her hair. It's a little flat for the overall look but that's just me trying to find something to quibble about.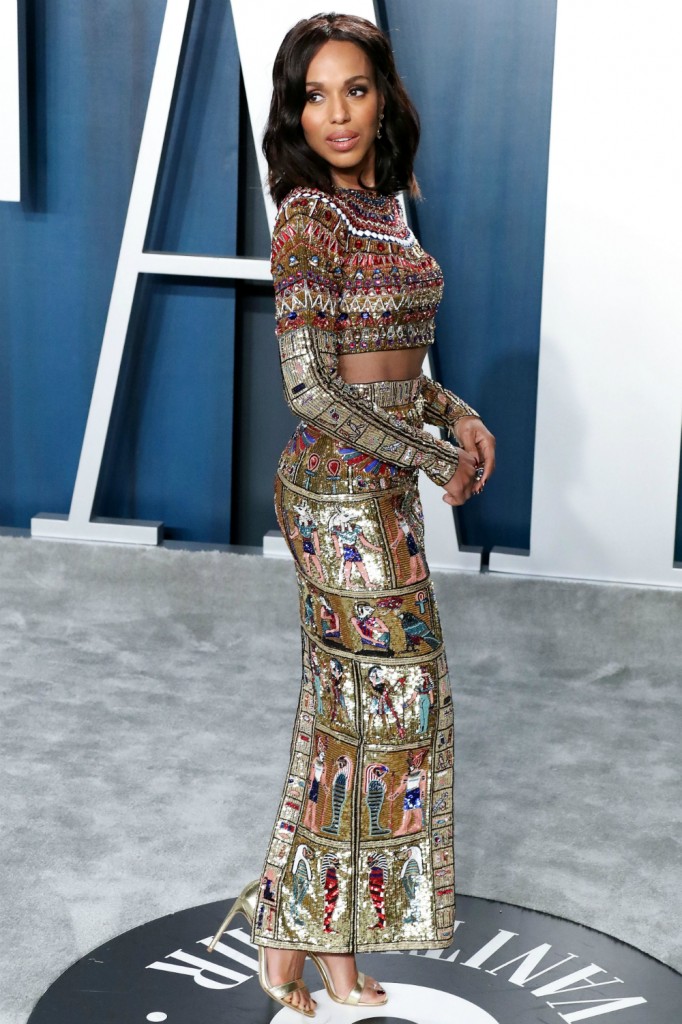 Tracee Ellis Ross also attended the VF party dressed in a Zuhair Murad goddess gown. Tracee's was gold with an embossed feather pattern and cape, plunging neckline and front slit. I adore the drama of this piece and Tracee can carry off drama better than anyone. Generally I don't care for slit and plunging V, but because the slit isn't too high and there's so much going on with the dress, taking out some fabric works in the dress's favor. Look at how much fun she's having with it.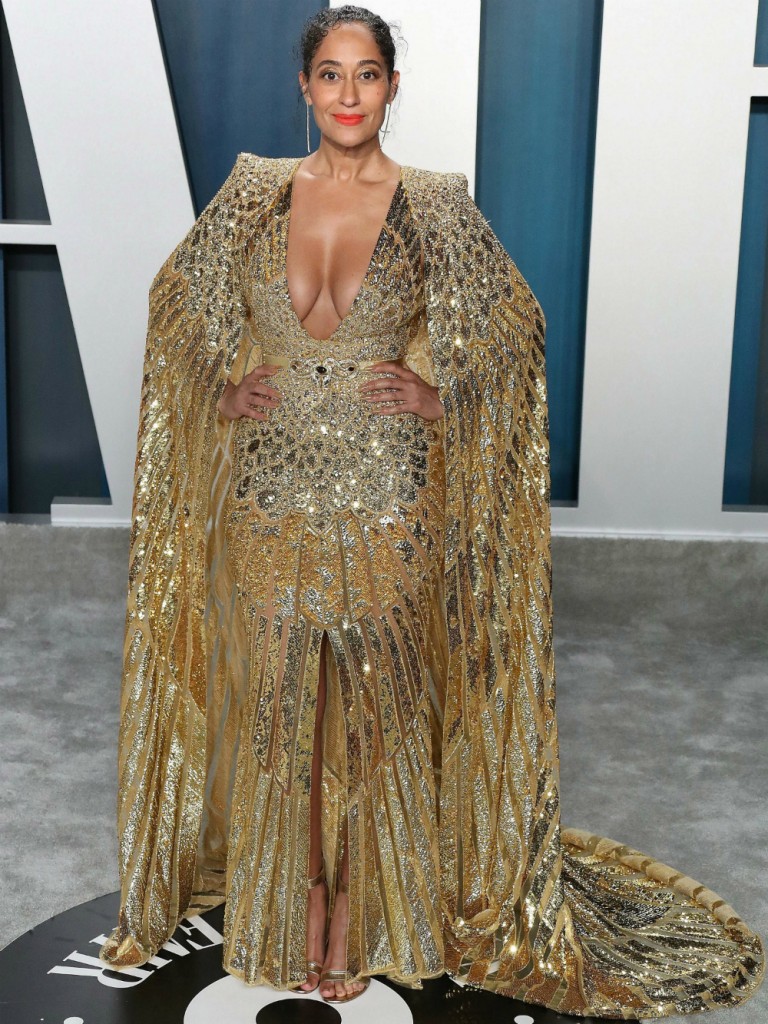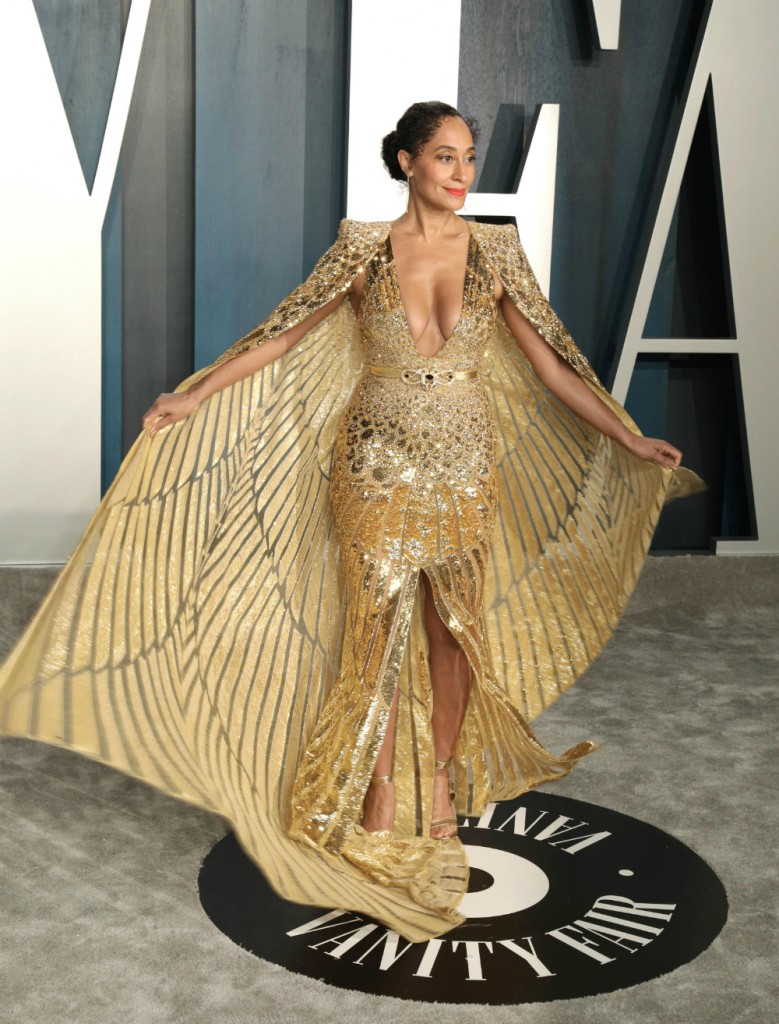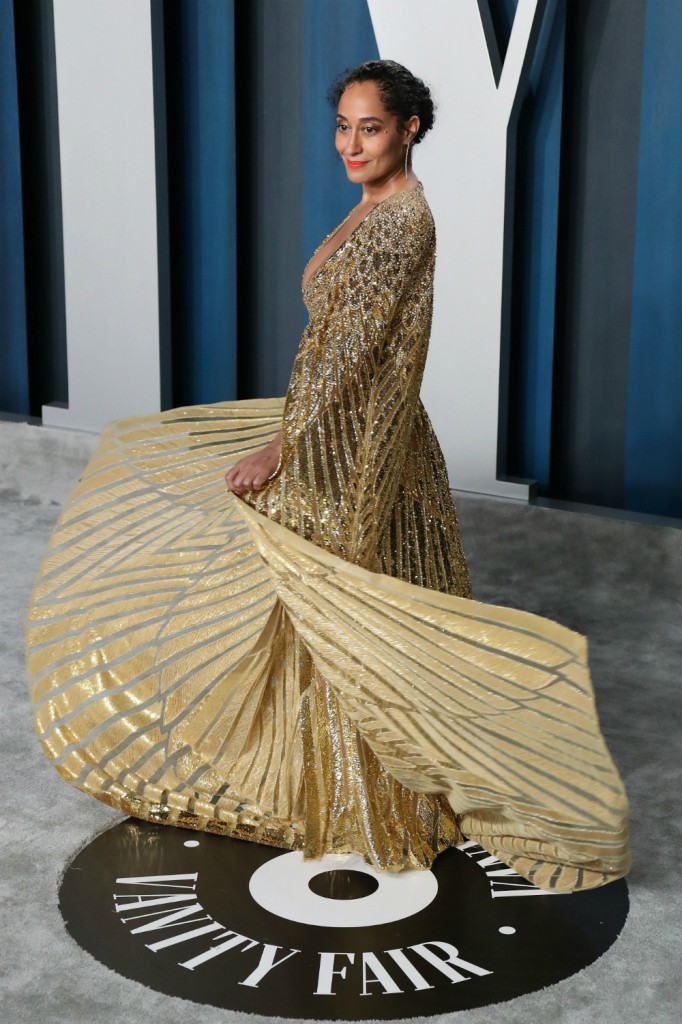 And Kate Beckinsale came to the party as well, which will shock absolutely no one. Her poor glam team must be exhausted putting her together for every event she shows up to. Which may explain why they phoned it in with this Zuhair Murad sequined gown and hair-behind-the-ear hairstyle. The dress isn't bad, it just looks like three different people worked on the top, middle and bottom. Her hair and smoky eye threw me off, though. She looks like a cross between Elizabeth Hurly and Millie Bobby Brown in this photo. What's worse is Kate looked bored in her own look and she always has fun with her fashion.
Photo credit: WENN/Avalon and Getty Images