Lili Reinhart showed up at the Vanity Fair party in this bubble sleeve, watercolor Marc Jacobs. Am I nuts for loving this? If you showed me this on a hanger, I'd dismiss it outright. But on Lili it was so fun and fresh. I love the way the flower incorporates into the neckline and how soft the netting makes the skirt. I don't even mind that her makeup palette matched her dress. The low pony was fine but the straight hair around the face was a little severe for such a romantic look. I love her earrings though.
Lili's Riverdale co-star Camila Mendes wore this very detailed Moschino. I generally like trompe-l'œil printing on gowns, but this is too busy with the striped skirt and patterned arms. I think I might have actually liked this if the top was solid back, even with the gigot sleeves because I like how the skirt gives the illusion of palazzos. Everything together looks too costumey. With her hair styled as such, she looked like she's about to dance in The Nutcracker. But jay-sus, kudos to her tailor, that gown fit her perfectly.
Katharine McPhee wore a simple lilac Christian Siriano column dress with a cut out on one side. I'm not a big fan of this kind of side detail, but the silhouette from the front is so good, I think I can overlook the shark bite side. Her throwback hairstyle is perfect for the dress and I like that her jewelry is minimal to emphasize the little sleeve detail. I hate the chain detailing on the cut out but the finishing is why I dislike them so much, it makes the dress look like a craft project. Otherwise, she looks amazing.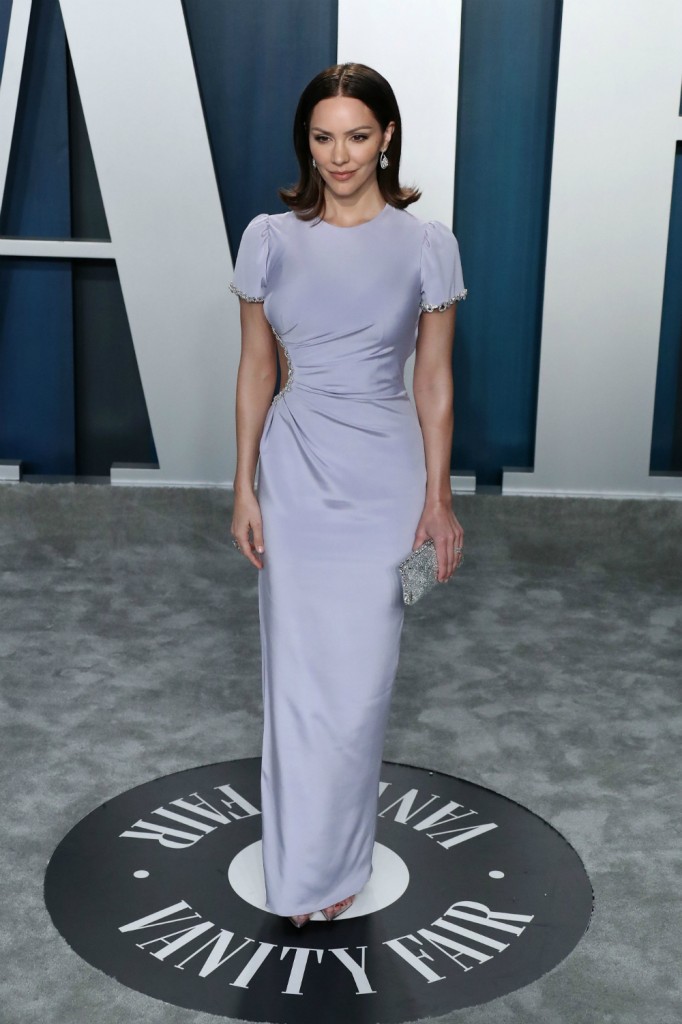 Photo credit: Getty Images