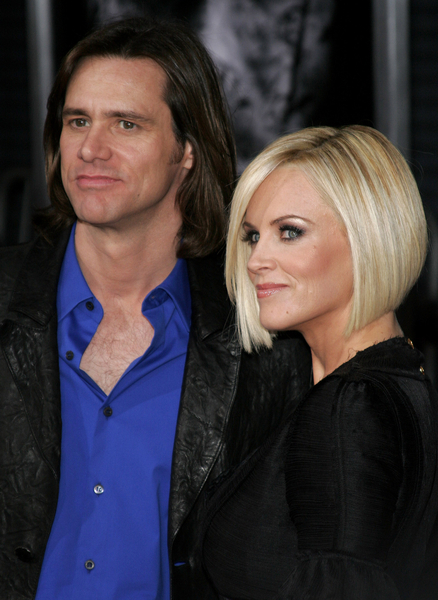 So I'll admit that writing the "Good Celebrity" articles aren't quite as fun – or as easy – as writing the "Paris Hilton fell off a wall without panties because she was so drunk" articles. But I think it's good to temper the raunch and debauchery of some celebrities by making sure to pay attention to the ones that do something good. Jim Carrey is one of those actors that always seemed really nice, but I don't think he's ever publicly made a political or social statement, to my knowledge. I also had a hopeless crush on him when I was 13 and saw "The Mask" (I have weird taste) so I like to cover him every now and then, for old time's sake. I mentioned the other day in the Sylvester Stallone article that there's a lot of chaos going on in Myanmar right now – and it seems that a lot of celebrities are starting to talk about it. That's great, because whatever brings attention to a cause, no matter where it comes from, is a small step forward.
"Actor Jim Carrey urged the U.N. Security Council on Friday to ban all international arms shipments to Myanmar to pressure the country to end its brutal suppression of pro-democracy protesters and its detention of opposition leader Aung San Suu Kyi. 'This is a government that uses its weapons not in self defense, but against its own citizens,' the actor/comedian told a news conference across the street from the United Nations.

"'The time has come for the United Nations Security Council to start acting less like a group of corporations and more like united nations,' he said, urging China and Russia — Security Council members that have been resistant to sanctions — as well as India to back the ban. Carrey's speech was a precursor to a day of marches and protests planned by the U.S. Campaign for Burma. He also made an appeal to Than Shwe, head of the latest junta in 45 unbroken years of military rule of the former Burma: 'There is nothing to defend if you have lost the faith of your people. It is already over.'"
[From Reuters]
I don't know if Jim Carrey wrote that himself, but if he did I'm really impressed. When I've seen him interviewed, he's struck me as pretty smart, even though he never graduated from high school. I applaud him for taking a stand and using his fame for something good.
Picture Note by Jaybird: Here's Aung San Suu Kyi. Header image of Jim Carrey and girlfriend Jenny McCarthy at the "Number 23" premiere in February. Images thanks to PR Photos.