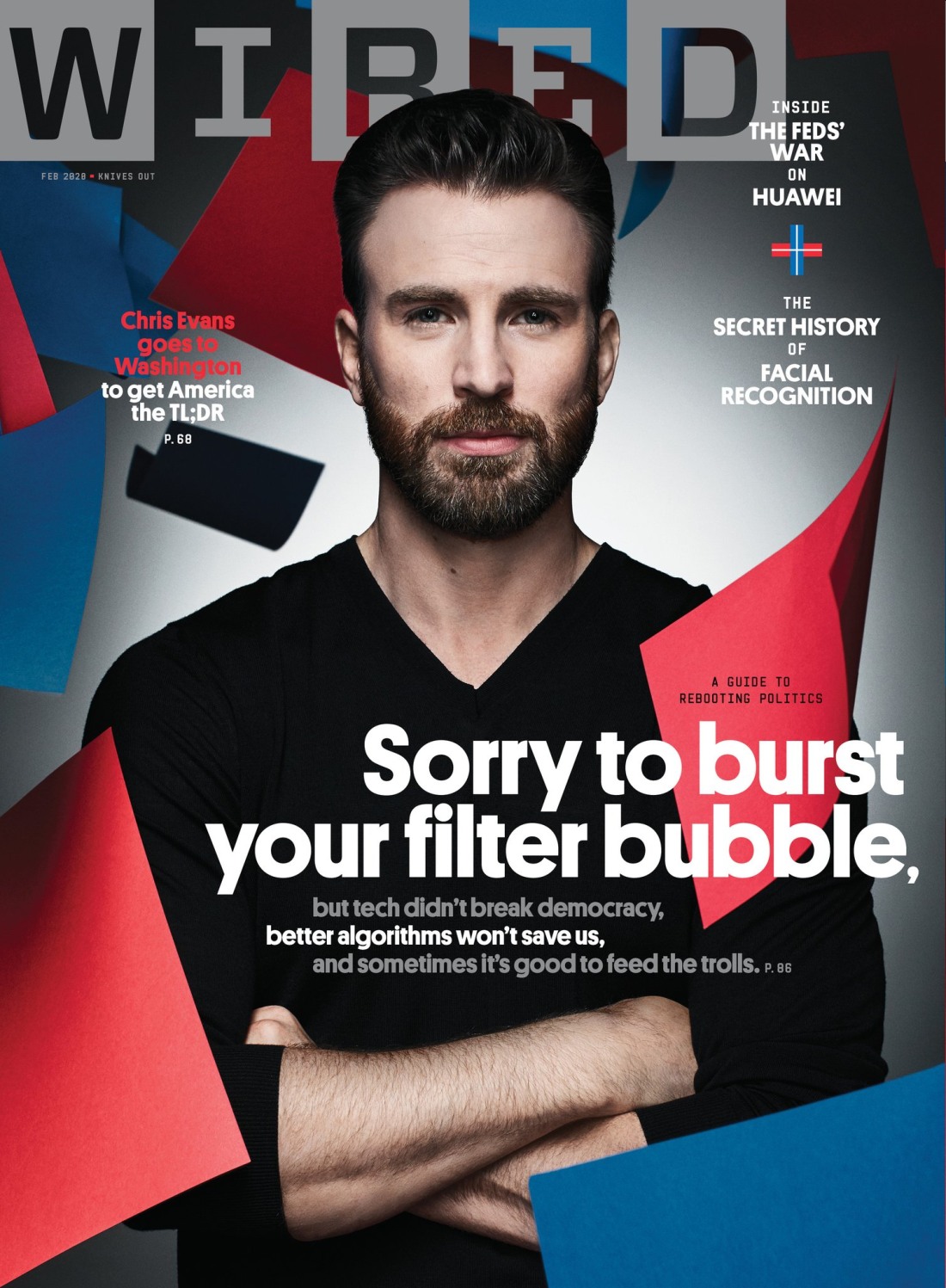 I'm sure this won't come as a surprise to Chris Evans' fans, but this Wired cover story contained a lot of new-to-me information. I truly didn't know that Chris is about to launch a website called A Starting Point, where he and his two friends ask politicians and experts to explain complicated political issues on camera. A Starting Point launches in February, and the Wired piece is about a lot of things – it's about how Chris came up with the concept, it's about his anxiety that no one will give a sh-t, and it's about whether a site like this would actually do any good. At the beginning of the Wired piece, Evans admits "I sleep, like, an hour a night. I'm in a panic." He should panic! It sounds like he's sunk a significant chunk of change (not to mention a lot of time and energy) into a well-meaning project which… probably won't do much? I don't know. Here's an excerpt from the Wired piece, where Evans talks about the origin of A Starting Point.
The concept:
Evans' pitch went like this: He would build an online platform organized into tidy sections—immigration, health care, education, the economy—each with a series of questions of the kind most Americans can't succinctly answer themselves. What, exactly, is a tariff? What's the difference between Medicare and Medicaid? Evans would invite politicians to answer the questions in minute-long videos. He'd conduct the interviews himself, but always from behind the camera. The site would be a place to hear both sides of an issue, to get the TL;DR on WTF was happening in American politics. He called it A Starting Point—a name that sometimes rang with enthusiasm and sometimes sounded like an apology.

If Evans got it right, he believed, this wouldn't be some small-fry website. He'd be helping "create informed, responsible, and empathetic citizens." He would "reduce partisanship and promote respectful discourse." At the very least, he would "get more people involved" in politics. And if the site stank like a rotten tomato? If Evans became a national laughingstock? Well, that's where the nightmares began.

The start:
The Trump administration had just announced plans to phase out DACA, leaving more than half a million young immigrants in the lurch. (The Supreme Court will likely rule this year on whether terminating the program was lawful.) On the other side of the television, Evans squinted. Wait a minute, he thought. What did that acronym stand for again? And was it a good thing or a bad thing? "It was just something I didn't understand," he says.

But watching TV that day, Evans was totally lost. He Googled the acronym and tripped over all the warring headlines. Then he tried Wikipedia, but, well, the entry was thousands of words long. "It's this never-ending thing, and you're just like, who is going to read 12 pages on something?" Evans says. "I just wanted a basic understanding, a basic history, and a basic grasp on what the two parties think." He decided to build the resource he wanted for himself.

Evans brought the idea to his close friend Mark Kassen, an actor and director he'd met working on the 2011 indie film Puncture. Kassen signed on and recruited a third partner, Joe Kiani, the founder and CEO of a medical technology company called Masimo. The three met for lobster rolls in Boston. What the country needed, they decided, was a kind of Schoolhouse Rock for adults—a simple, memorable way to learn the ins and outs of civic life. Evans suggested working with politicians directly. Kiani, who had made some friends on Capitol Hill over the years, thought they'd go for it. Each partner agreed to put up money to get the thing off the ground. (They wouldn't say how much.) They spent some time Googling similar outlets and figuring out where they fit in, Kassen says.
Let me just say that I think Chris's heart is in the right place, and I believe he's a well-meaning liberal guy who truly wants people to be more engaged and better informed about complicated political issues. But… if Chris Evans couldn't sort through the Wiki page on DACA, what makes him believe that people will sit down and watch congressmen mansplain the differing points of view on DACA over the course of several videos on A Starting Point? I'm sure some people would prefer to have it explained in a video, or several videos… but it feels like most people won't have the attention span for THAT either.
Wired is very fair about this – it's not a cloying, embiggening profile of Captain America saving democracy. Wired talks to various experts in the field of media-political engagement and those experts are like "people might visit the site but it won't really increase political knowledge, engagement or participation" (I'm paraphrasing).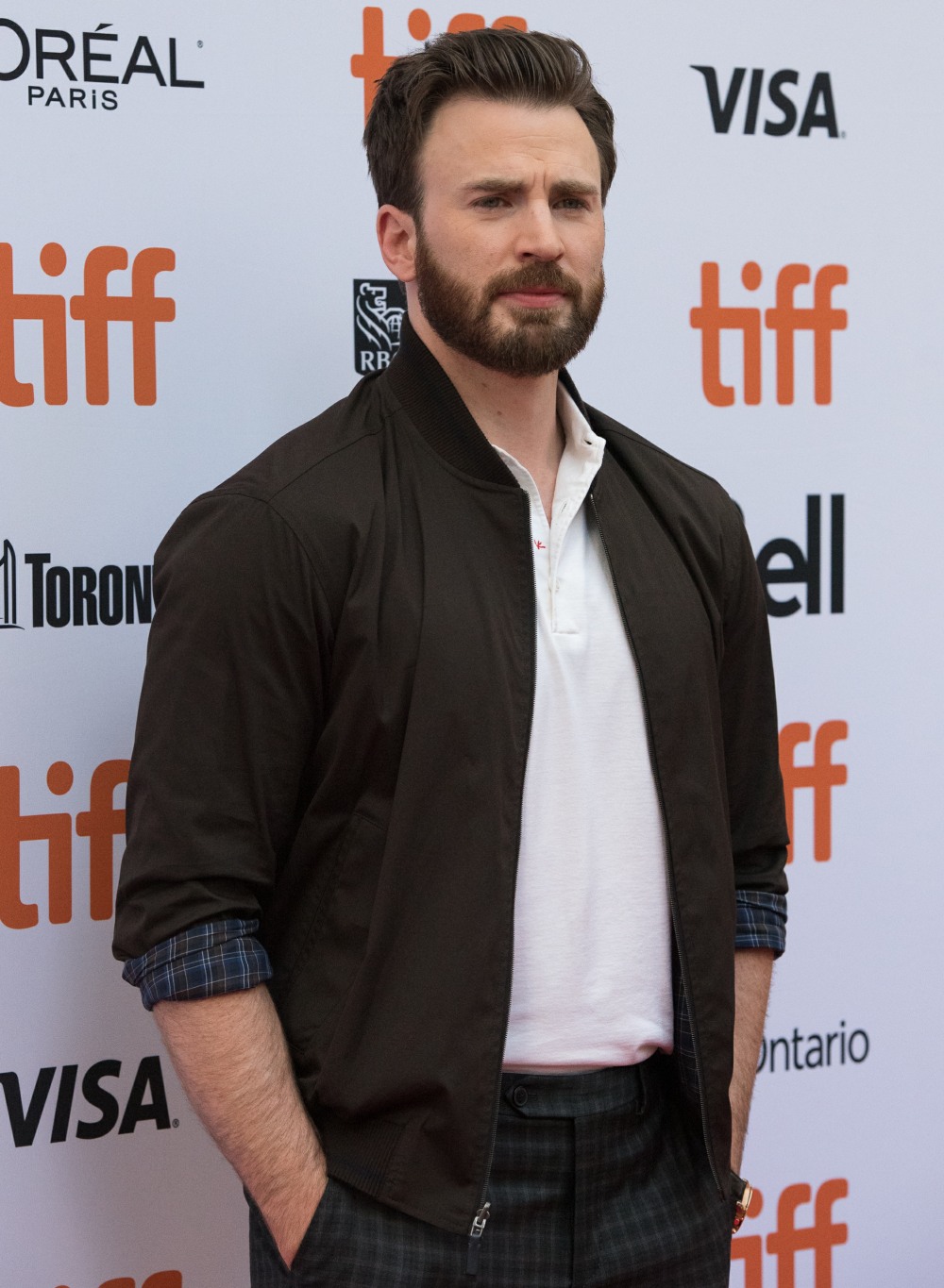 Photos courtesy of WENN, cover courtesy of Wired.