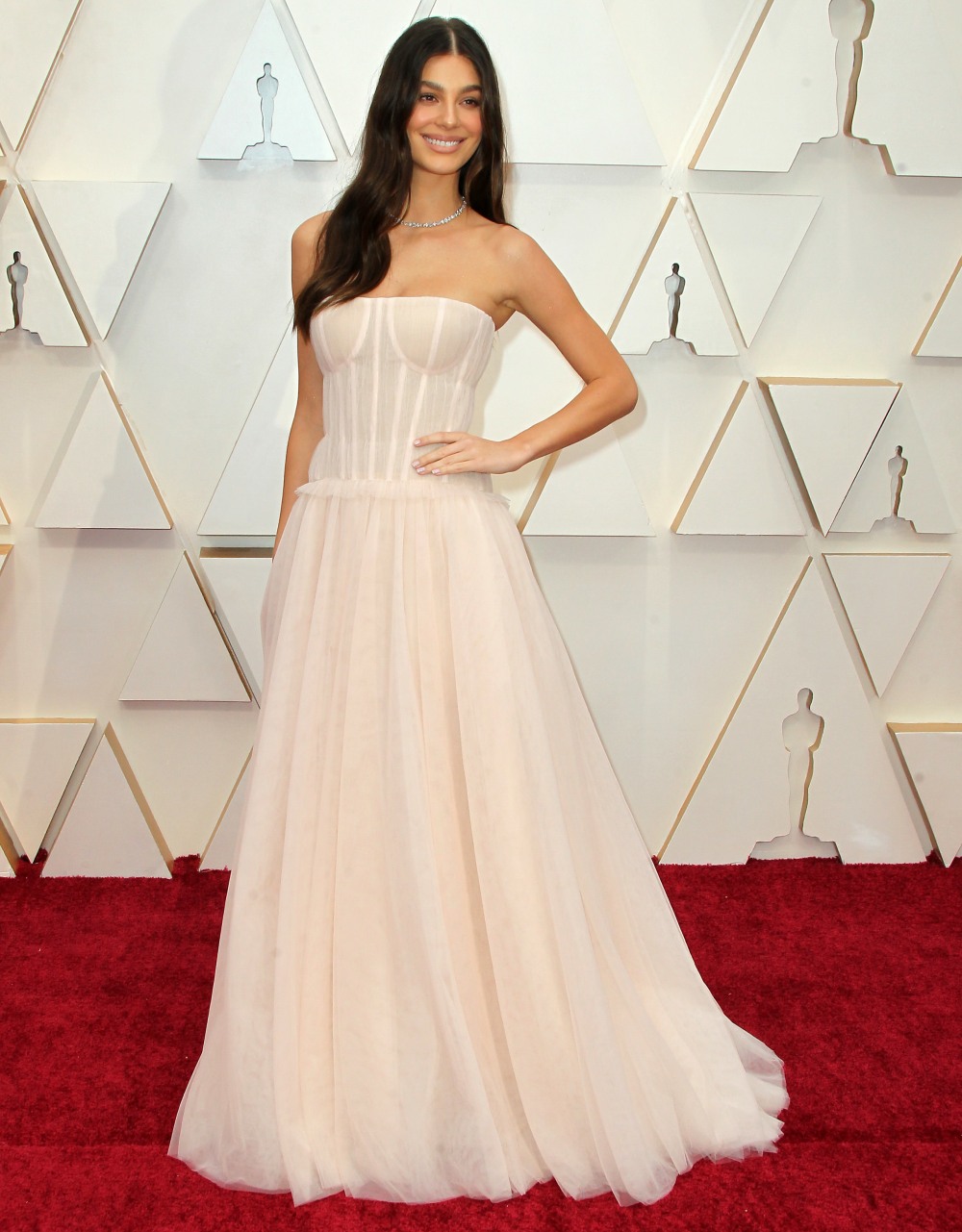 Let's take a moment to recognize the "girlfriends of the nominee" and how different they can be. Camila Morrone has been with Leonardo DiCaprio for two years. She's 22 years old so she's got three years before she ages out of the DiCaprio Girlfriend Experience and sorry, those are the rules. No one over 25, ever. Even though Camila is trying to make her acting career happen, she knew that she was only there as Leo's plus-one. So she did whatever he wanted – he wanted to walk the carpet alone, so she did the carpet briefly and separately. They sat together in the front row, and she got placed in between Leo and Brad Pitt. She even got to wear a Carolina Herrera gown… but I guess Leo didn't spring for hair and makeup people, because she looks like she just walked off the yacht and threw on this dress. All in all, she's more official now so there you go.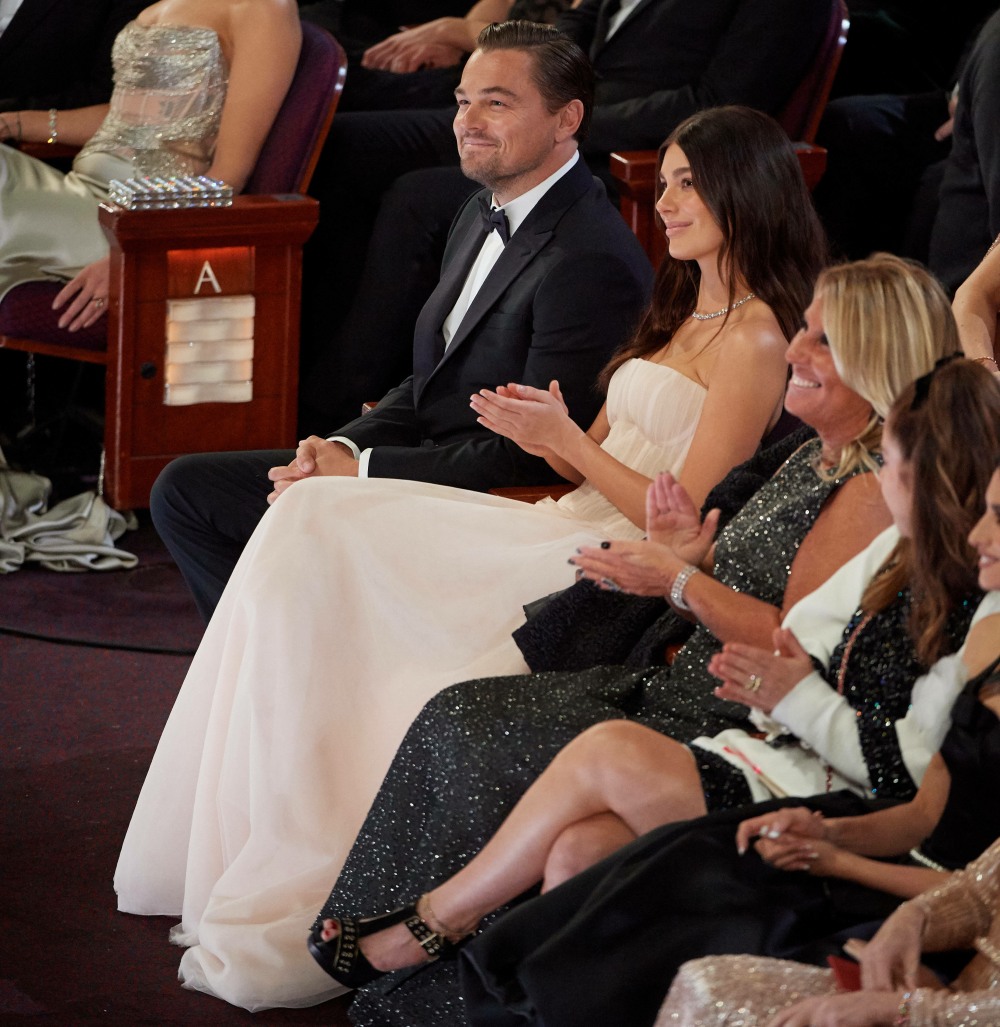 The other "girlfriend of the nominee" is Rooney Mara. Rooney has been lowkey going to ALL of the awards shows to support Joaquin Phoenix, her boyfriend of several years and possibly even her fiance. He's not demonstrative with her at all (much like Leo is not demonstrative with Camila), but the energy is completely different. I can tell that Joaquin adores Rooney and he flat-out NEEDS her there. So she comes out and continues to dress like a goth doll. This is McQueen and she looks absolutely miserable. But trust me, they're both quite happy.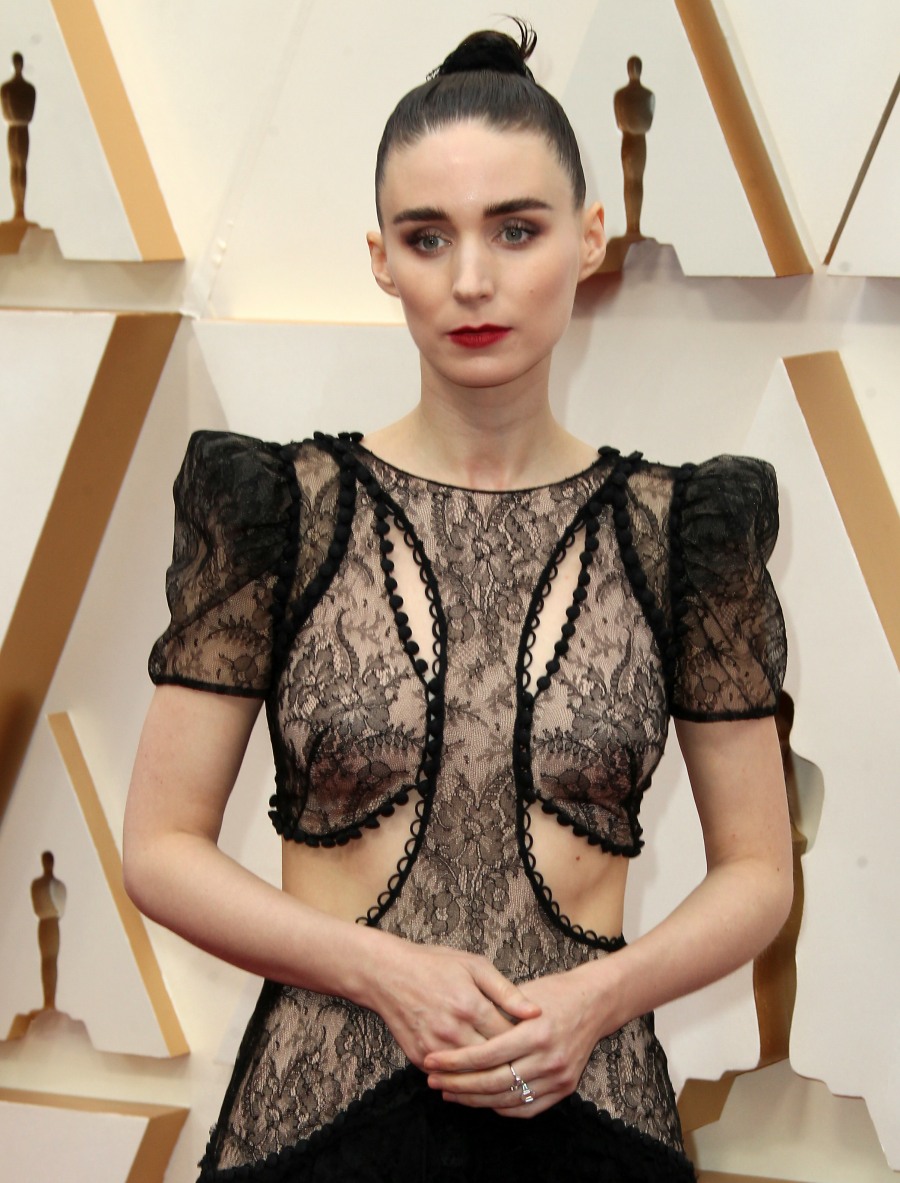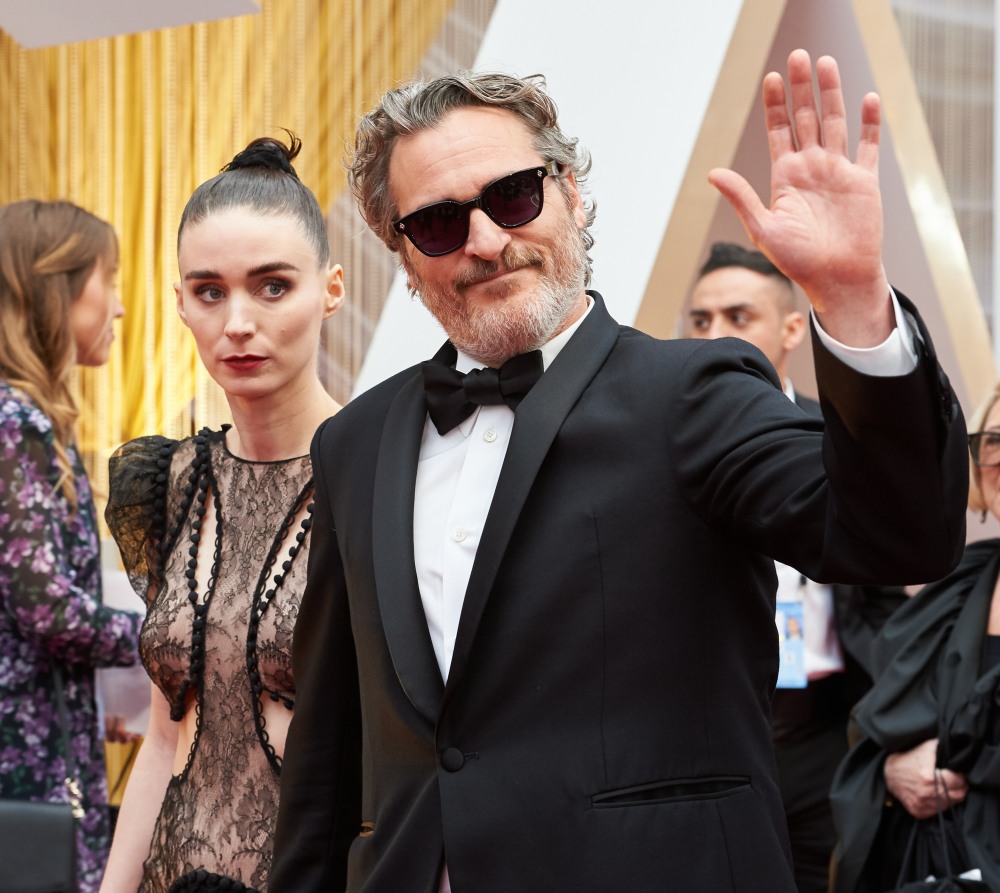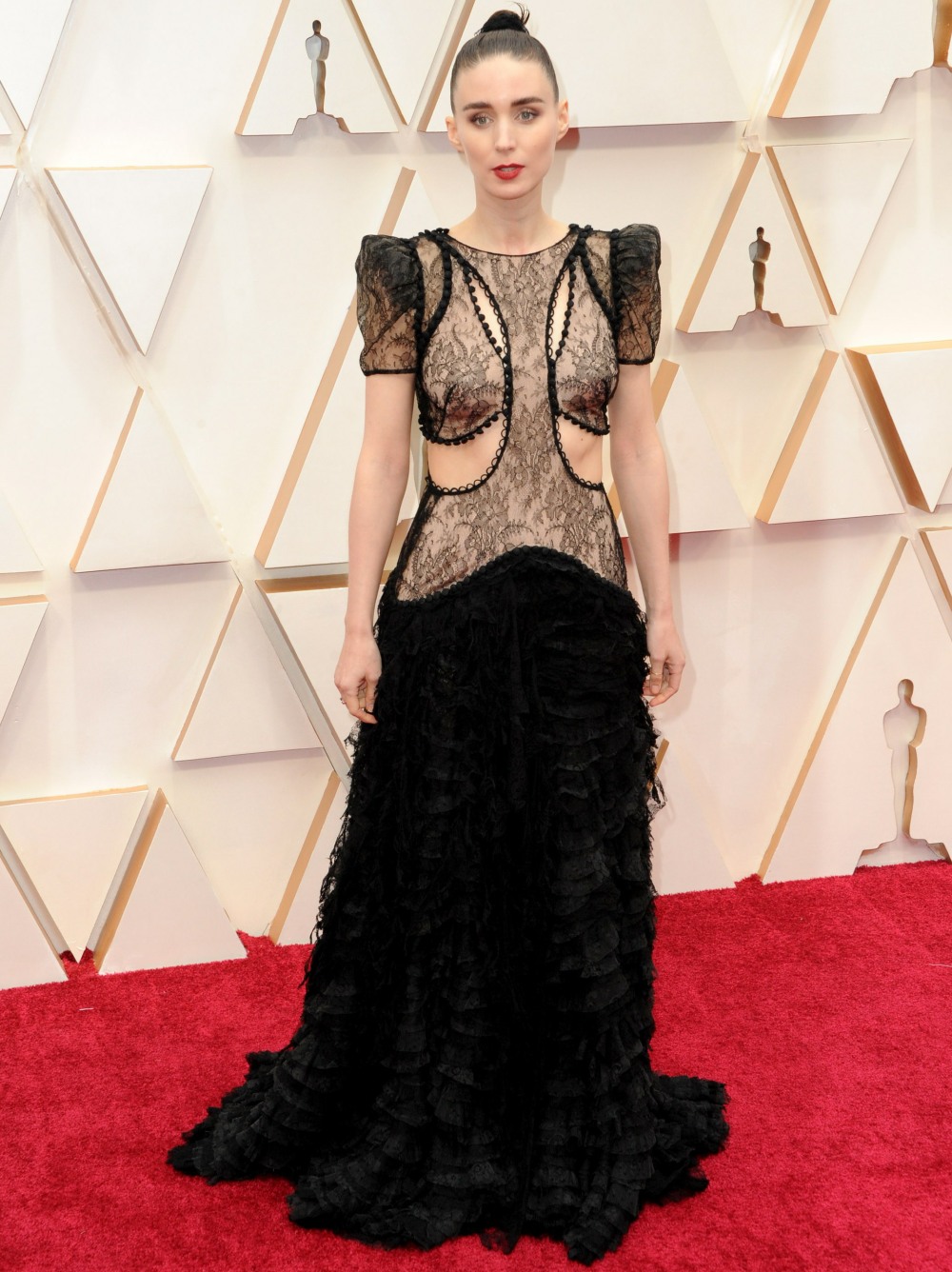 Photos courtesy of Avalon Red and WENN.