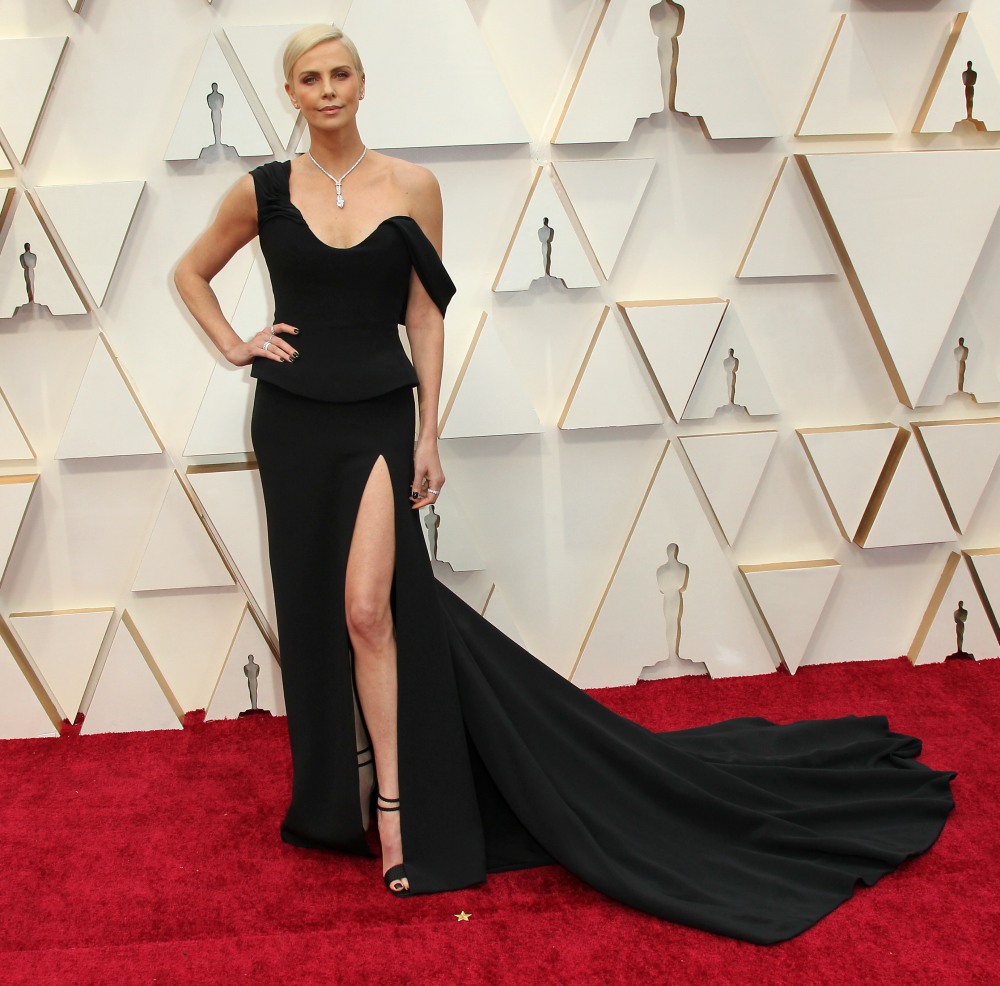 Charlize Theron wore Dior for the Oscars, big surprise. Maybe it's because I was recently looking through an Oscar-fashion retrospective on Charlize's looks throughout the years, but sometimes it does feel like Charlize phones it in. She chooses the right years to phone it in, to be fair. Charlize was nominated for Bombshell but she knew she wasn't going to win, and the dress reflects her "Oscar loser" status. It's "big" enough for a nominee, but it's also kind of a snooze overall.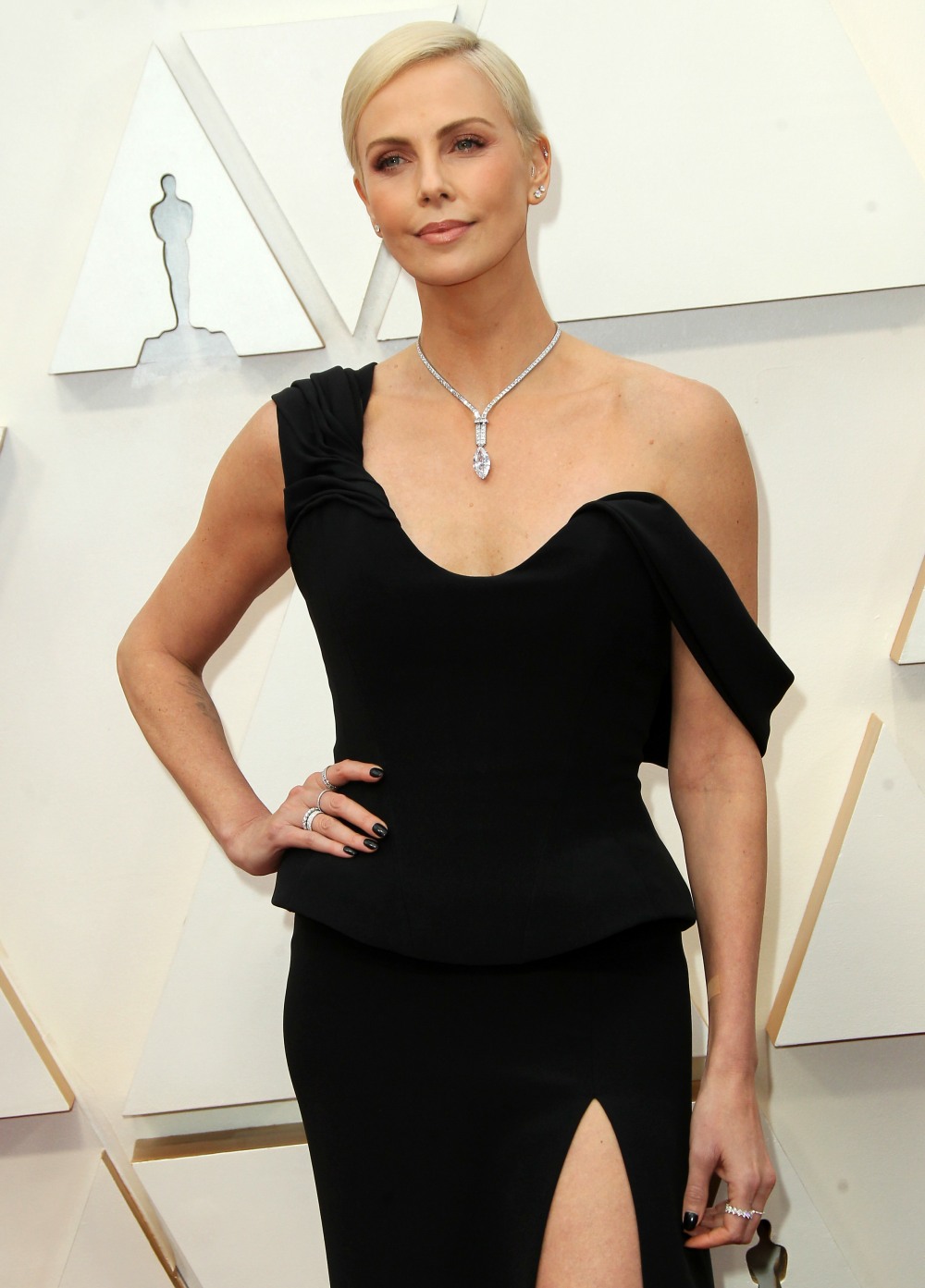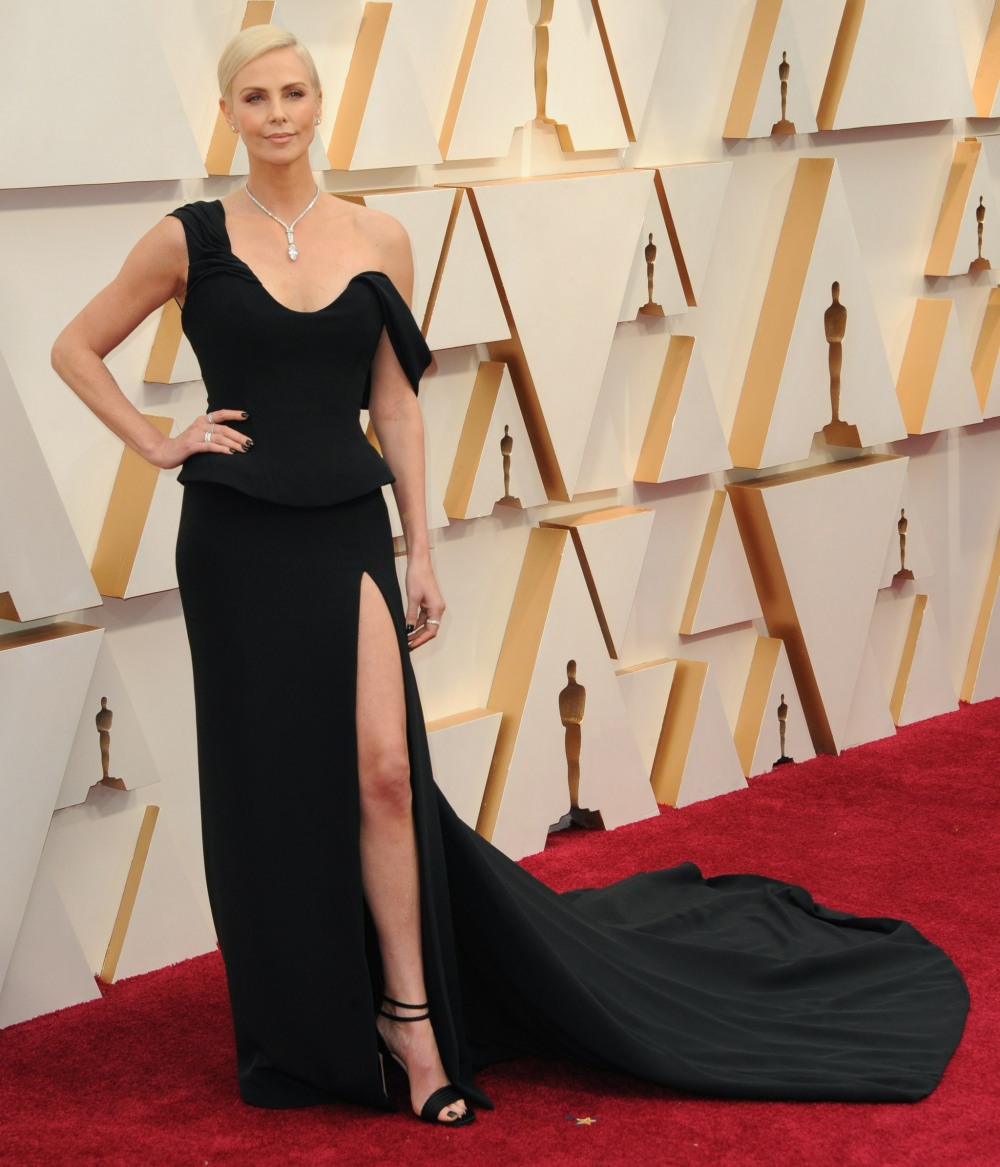 Greta Gerwig in custom Dior. First off, the necklace is outstanding. The necklace is great and it works beautifully with her face, her haircut, her coloring. The problem is that there's a tonal-green problem between the emeralds and the dress. The dress is too olive/muddy and so the emeralds kind of look "off." Still, I like what she was trying to do. The ensemble probably would have worked had the dress been black or white.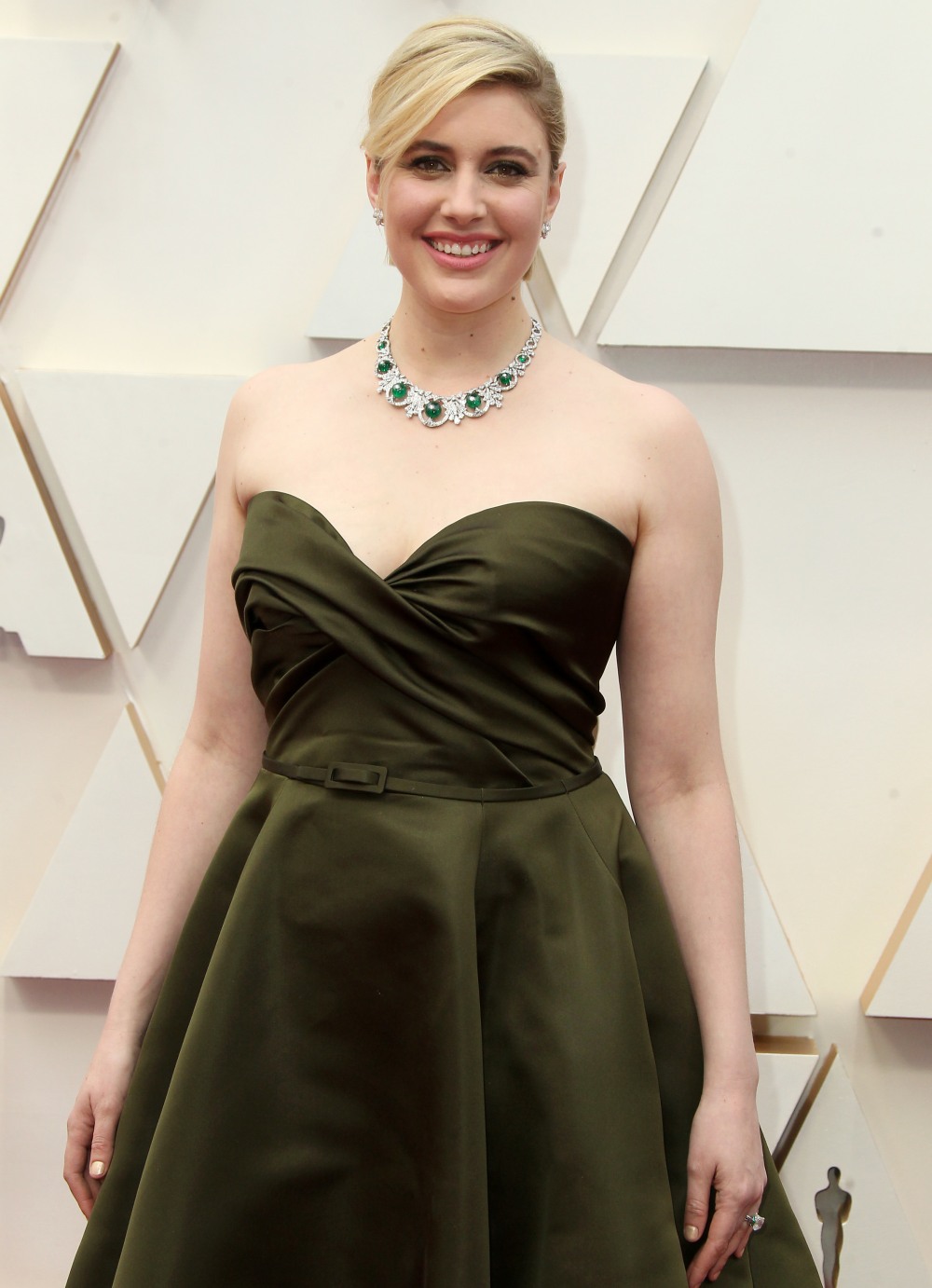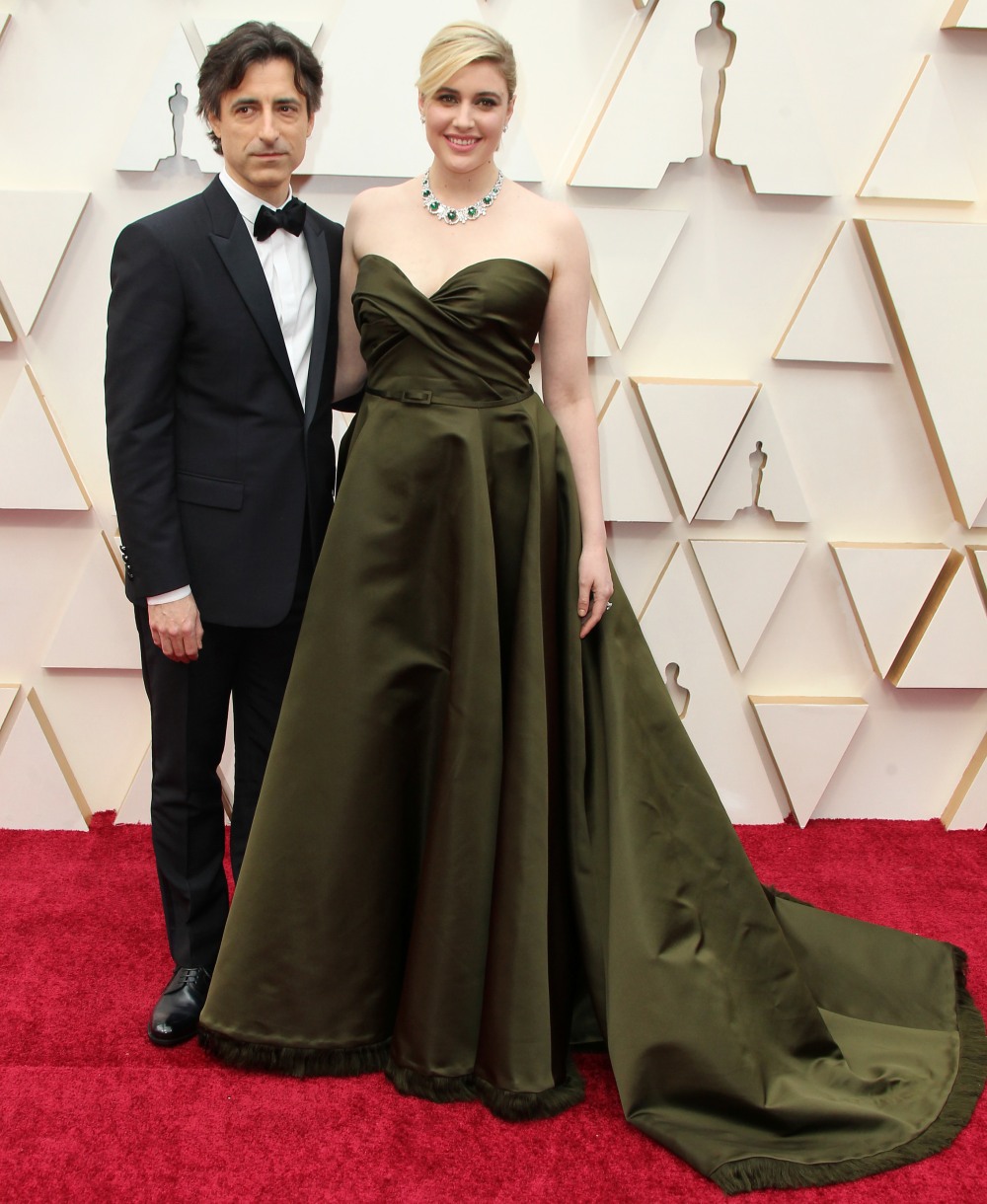 I feel like Blac Chyna just turned up at the Oscars uninvited and she dared people to throw her out. I still don't know why she was there, but here she is in a Dona Matoshi robe-dress and little else. Seriously, as I was looking through the photos of Chyna, I swear I saw EVERYTHING from certain angles. Also: she's gotten some new face work, right?
Photos courtesy of Getty, Avalon Red and WENN.