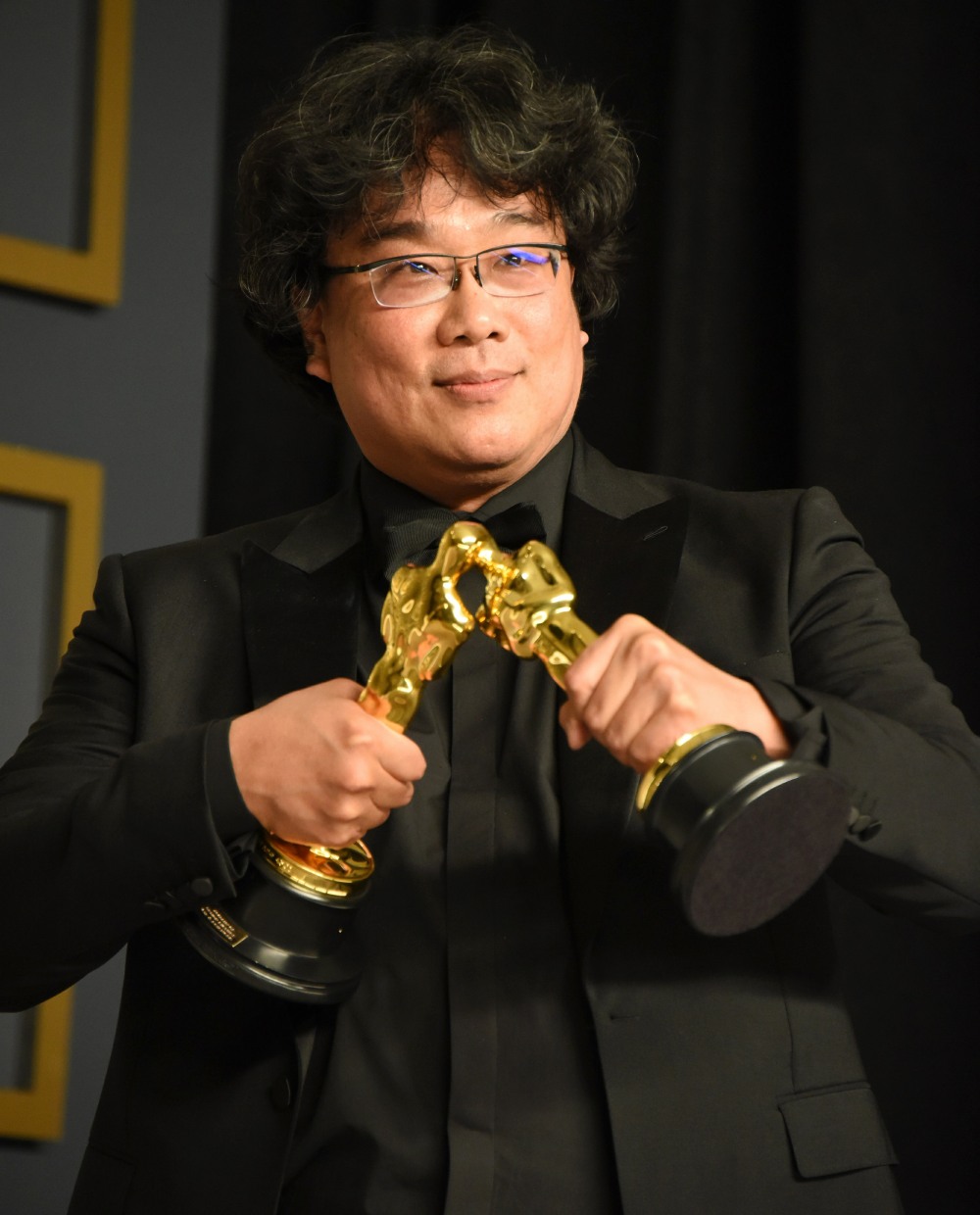 I've been covering the Oscars and all awards shows for more than a decade, and they've all been in decline when it comes to viewership. There will be a spike here and there, sometimes in competitive years, sometimes when there's one big crowd-pleasing favorite film or show. But overall, people just are not tuning into the Oscars, the Golden Globes or the Emmys like they used to. Blame it on generational shifts, blame it on the fractured media/entertainment landscape, blame it on the fact that none of these awards shows NEED to be as long as they are, I don't know. What I do know is that I enjoyed the 2020 Oscars more than I have in a while, and that's because Parasite swept and it was an absolute joy to watch my favorite movie of the awards season clean up. Still, I enjoyed the telecast in spite of the poor production choices, like the endless f–king montages and boring musical numbers. Turns out, people really did check out of the Oscars this year:
The Academy Awards plummeted to an all-time ratings low with the 2020 telecast, drawing 3 million fewer viewers than the previous bottom in 2018. Sunday's broadcast on ABC, according to Nielsen figures, earned 23.6 million viewers — a sharp 20 percent decline from the 2019 ceremony. The show also dropped 31 percent in the ad sales demographic of adults age 18 to 49, Deadline reports. That ratings slide follows an uptick in 2019, when the Oscars expanded its reach for the first time since 2014.

The drop in viewership also hit other award shows this season. According to The Hollywood Reporter, Fox's Emmys broadcast in September dropped by 32 percent overall; though not as steep, January's Golden Globes and Grammy Awards broadcasts fell by four percent and six percent, respectively.

The 2020 Academy Awards, which stretched out to over three-and-a-half hours, was the second-straight ceremony to not feature a traditional host. The show featured an opening musical number from Janelle Monáe, a surprise performance from Eminem and a monologue featuring Steve Martin and Chris Rock. In a viral moment from his Best Actor acceptance speech for Joker, Joaquin Phoenix rallied viewers to "fight against injustice."
Conservatives trolls are making the case that the 2020 Oscars were "woke" and that's why people tuned out. Like… there are a million other reasons, you know? The Oscars were crazy-early this year. We already knew who would win all of the acting categories. Not enough people saw Parasite, so there wasn't this massive cultural conversation of Parasite being worthy. And on and on. Anyway, I enjoyed the Oscar Feast of Bong Joon-ho and it was the BEST end to this year's awards season. Long live the Bong Hive.
basically bong joon told americans to learn how to read and choke on a peach and they said yes please thank you sir and gave him four oscars this is absolutely legend pic.twitter.com/HWxw6CDUpq

— E. Alex Jung (@e_alexjung) February 10, 2020
i love him pic.twitter.com/9BkEcMJ5Uu

— alex (@soalexgoes) February 10, 2020
Find someone who looks at you the way Bong Joon-ho looks at an Oscar 😍#oscars #parasite #bonghive https://t.co/gch1KhjdsC pic.twitter.com/Q61bOUy8BA

— LAT Entertainment (@latimesent) February 10, 2020
Good morning. pic.twitter.com/QkEiltERaw

— Sandra E. Garcia (@S_Evangelina) February 10, 2020
Photos courtesy of WENN.