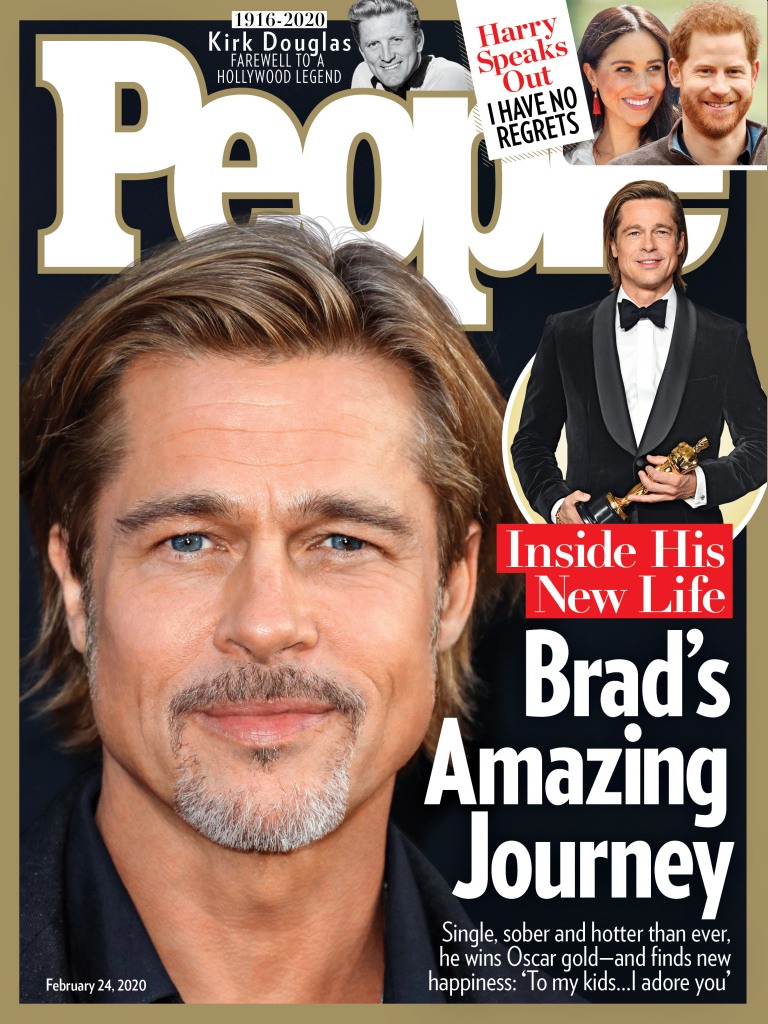 Ah, to be a good-looking white man. You can literally get away with ANYTHING. Brad Pitt covers the new issue of People Magazine, the annual "post Oscars" issue. In years past, People would make their post-Oscars issue more about everyone who won, and all the cool people at the parties and all of that. This year's issue is all about how Brad Pitt is a good-looking white man who was crowned Prom King of Hollywood. Brad briefly spoke to People after his Oscar win and they put it on the cover.
After his emotional Oscar acceptance speech on Feb. 9, Brad Pitt made sure to take a moment to soak in the significance of the night.

"I'm just trying to catch my breath," said Pitt backstage. "This is all so flattering… and humbling," Pitt says in PEOPLE's new cover story of his win and the outpouring of support.

After Regina King presented him with the Best Supporting Actor statue for his performance in Once Upon a Time… in Hollywood, Pitt was visibly emotional when he addressed the crowd inside the Dolby Theatre.

"Listen, I'm a bit gobsmacked," he said from the stage." I'm not one to look back, but this has made me do so. I think of my folks taking me to the drive-in to see Butch and Sundance. And loading up my car and moving out here." He continued, "And to Geena [Davis] and Ridley [Scott] for giving me my first shot, to all the wonderful people I've met along the way to standing here now . . . once upon a time in Hollywood? Ain't that the truth. And to my kids, who color everything I do, I adore you."

After his win, Pitt celebrated alongside his Once Upon a Time… in Hollywood costar Leonardo DiCaprio, 45, at the Governors Ball and later stopped by the Vanity Fair party where the room erupted in applause when he entered. And while he loves acting, Pitt has stressed the importance of having other passions in life. He has his production company, Plan B, which was responsible for 2014's Best Picture Oscar winner 12 Years a Slave and also keeps busy with his latest pastime, sculpting.

"I think it's time to go disappear for a while and make stuff," he said backstage at the Oscars.
I'll say something nice since I was so negative about his Oscar win on the night of: Brad Pitt is an incredibly talented producer. Even if he's not getting down into the nitty-gritty work of "producing," he's a great example of a powerful white man in Hollywood using his name, money and reputation to get interesting, offbeat projects greenlighted, and to sponsor the work of artists of color. He has a reputation as a "woke" producer and it's well-earned. I would be very happy if he went away and just produced every Barry Jenkins and Steve McQueen film for the next ten years and we never had to witness another cringe-y Oscar campaign from Brad again.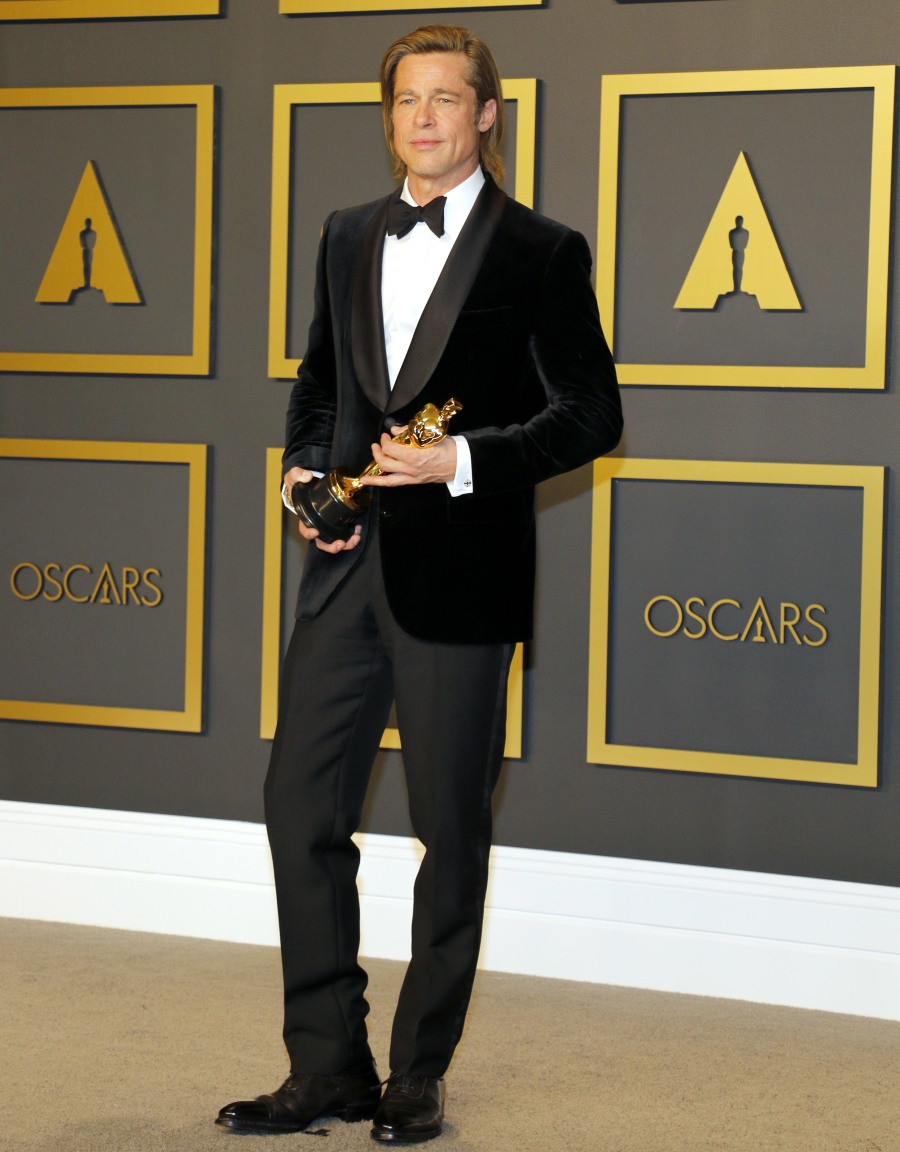 Photos courtesy of WENN.