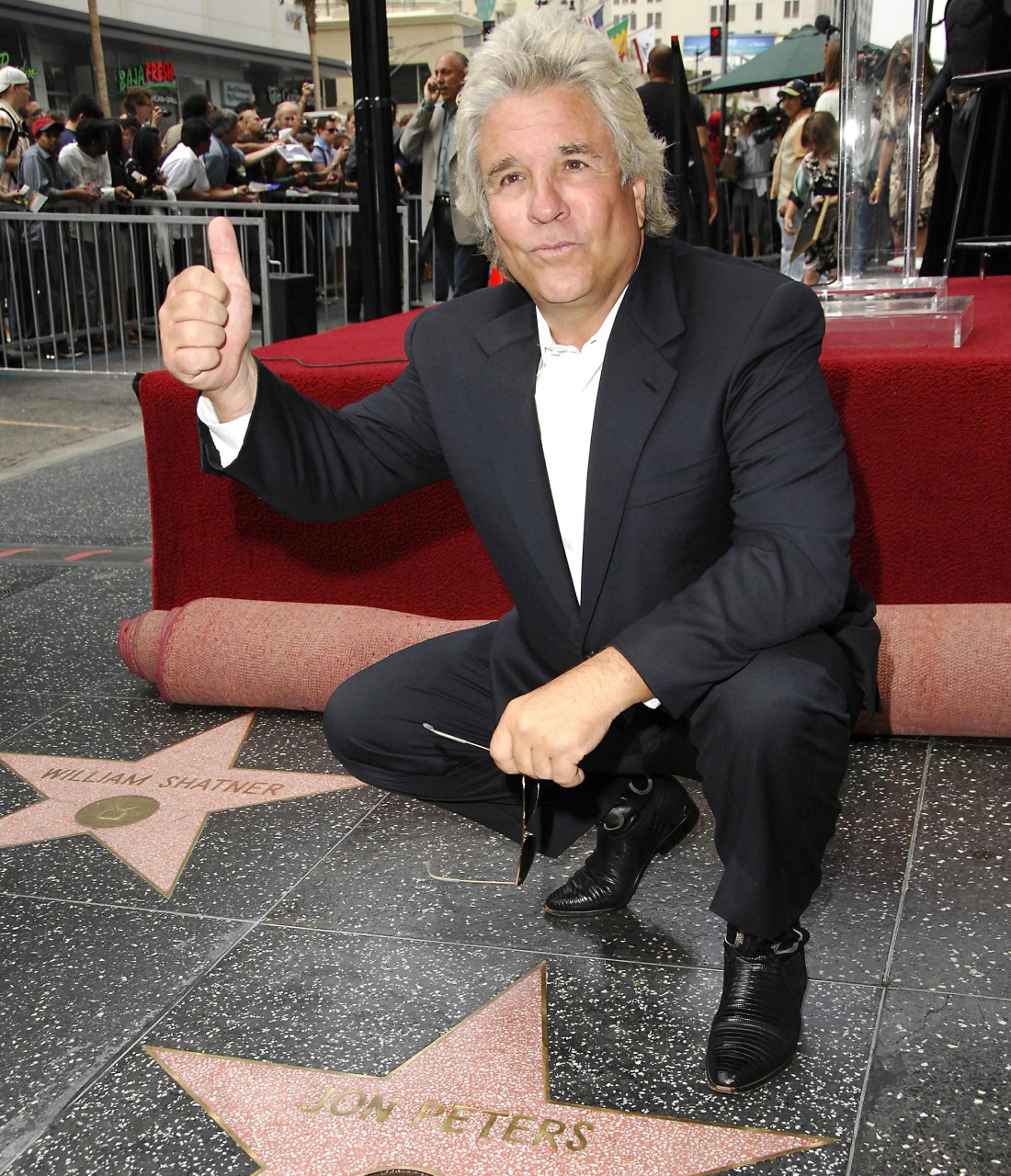 I don't know why Jon Peters and Pamela Anderson's 12-day marriage has become a major drama involving tell-all interviews to Page Six, but here we go. To recap: in January, Pamela Anderson married Jon Peters out of the blue, with really no advance gossip. They'd known each other for decades but they were not dating seriously or anything. Turns out, the marriage was kind of fake – they didn't file all of the paperwork, so no harm, no foul, right? Wrong. Pamela's people said that Peters was controlling and she lost interest in him within days after their wedding. Now Jon Peters says that's not the case at all – Pamela proposed to HIM, scammed him into paying her debts and then he dumped her, not the other way around. LOL. I'm sorry.
Hollywood producer Jon Peters told Page Six on Monday that his 12-day marriage to Pamela Anderson went bust after he paid off some of the "broke'' actress's debts — adding, "There's no fool like an old fool." The former hairstylist-to-the-stars, 74, took umbrage at a source telling Page Six last week that he asked her to marry him on a whim — but that within a day and a half, she realized she had "made a terrible mistake'' and that Peters was "too controlling.''

Peters, who produced the hit flick "A Star is Born," retorted to Page Six in an e-mail, "Everything they told you was a lie'' — including even that he asked Anderson to marry him. He said Anderson, 52, proposed to him in a text. "Needless to say that when she texted me that she wanted to get married, it was kind of a dream come true even though I was engaged to someone else and the lady was moving in,'' Peters wrote. "I dropped everything for Pam. She had almost $200,000 in bills and no way to pay it so I paid it and this is the thanks I get. There's no fool like an old fool.''

Peters implied to Page Six that he told the former "Baywatch" star they were over in a text. A source previously said Anderson felt she had foolishly jumped into the marriage because her heart was "too open'' from a recent "spiritual cleanse'' in India. Peters told Page Six, "There's a lot more to the story but I think the text … is self explanatory'' — attaching a copy of what he wrote "dear pammy'' to tell her they were through.

As for the source who said Anderson considered Peters "controlling,'' the producer told Page Six, "I welcomed her into my life with open arms and love since I have looked after her for many years. If she meant controlling- I've paid … [her] bills since she was broke. I bought her a completely new wardrobe. I didn't want to say anything just wanted it to be that we were going our own separate ways but when I read your article I felt the need to tell the true story."
Peters also gave Page Six a copy of the breakup text he sent Pam and it was too involved to get into, but suffice to say, he mostly dumped her because of money drama and he thought she was using him. He also wanted to let her know that no matter what, his children and grandchildren would be the ones getting his estate, not her. Which is a lot. Now, do you believe that Jon Peters has been supporting Pam financially for years? Maybe, probably. I think a lot of men in that position – wealthy older men – like to "take care" of exes and such. Sugar daddies. Wish I could find one!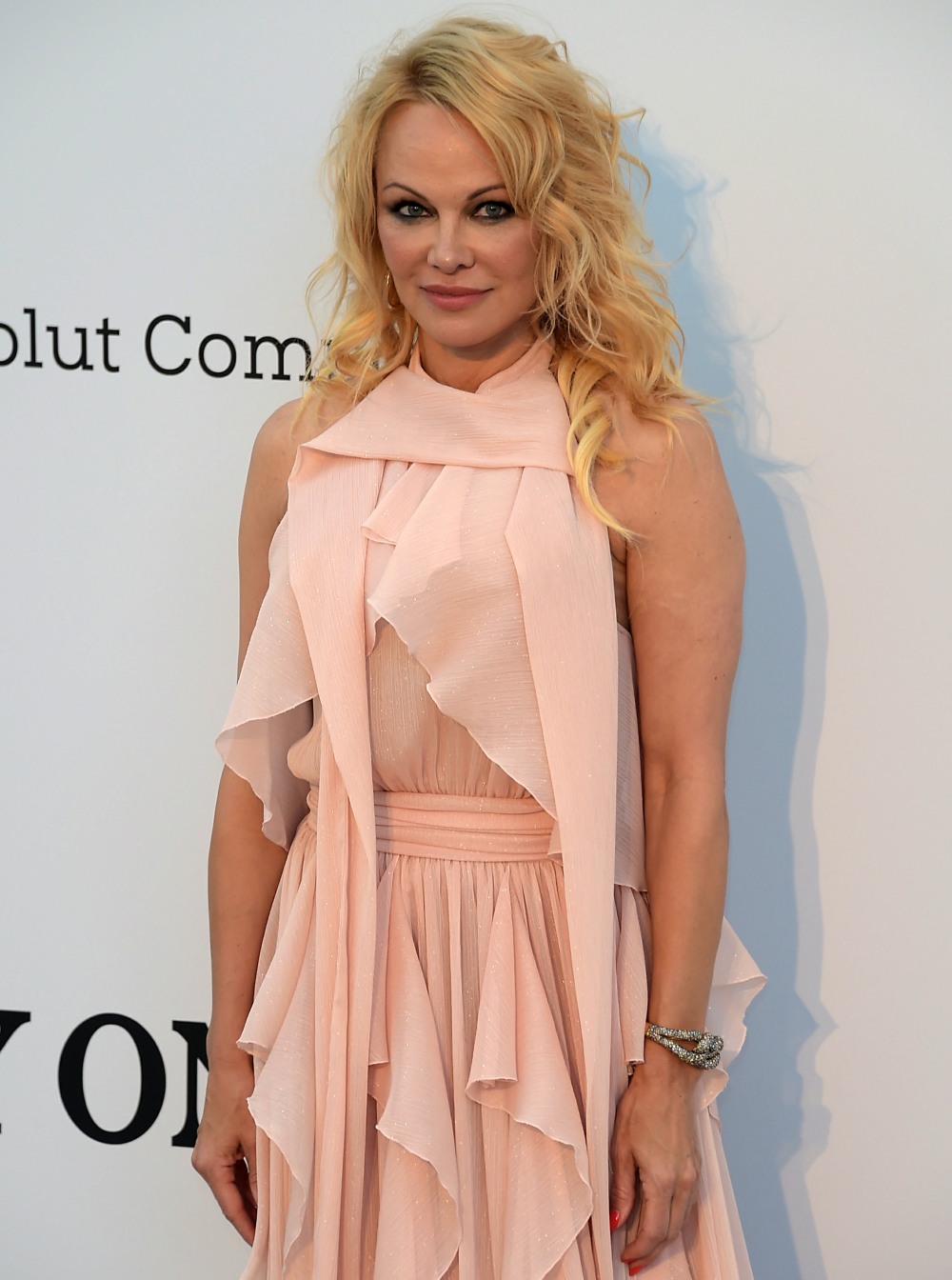 Photos courtesy of WENN, Avalon Red.