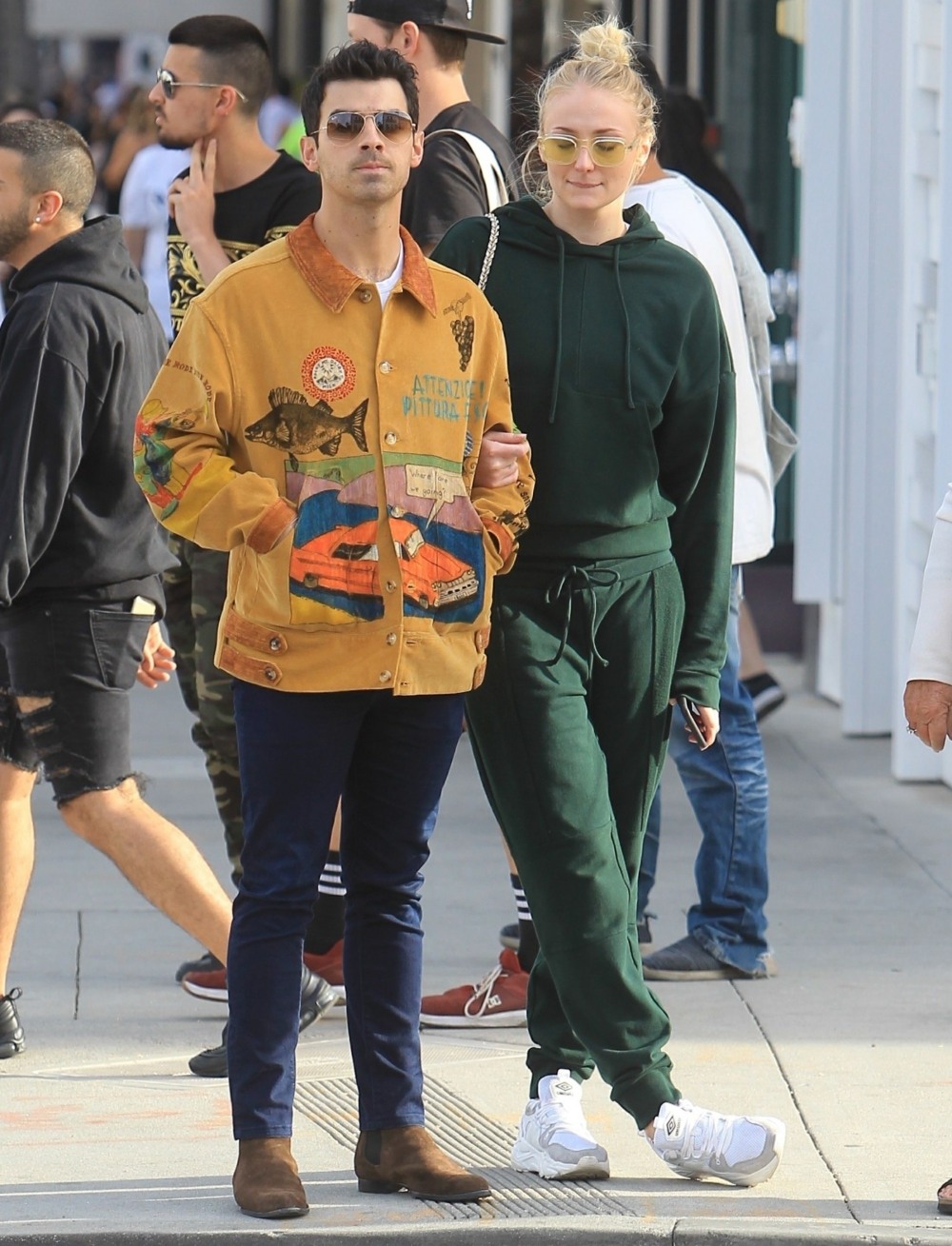 When Sophie Turner and Joe Jonas started dating, I was like "oh no baby girl, you could do so much better." Everyone yelled at me, but that was how I really felt – she was young and on a hit show and I was just like "a JoBro, really??" But over time, I grew to kind of like them. I think Joe being older and understanding the fame machine has helped Sophie a lot. Plus, they genuinely seem to adore each other and all of that. Well, now she's probably pregnant! She's 23, he's 30. It is what it is.
Sophie Turner and Joe Jonas are expecting their first child together, multiple sources confirm exclusively to JustJared.com! The 23-year-old actress is pregnant with the couple's first child, and has been facing some pregnancy rumors lately that we can confirm are true.

"The couple is keeping things very hush hush but their friends and family are super excited for them," one source told us. Another added, "Sophie has decidedly been choosing outfits to wear on and off the carpet to accommodate her changing body."

Sophie and Joe, 30, got married in Las Vegas in May of 2019, and had a second ceremony a month later in France.
Congrats to them if it's true, which it probably is since other media outlets are confirming it. I mean, I think she's too young to start a family, but yes, she's old enough to make her own decisions and she's shown time and time again that she's a very level-headed person. Sigh… our Sansa Stark is preggo. *wipes away a House Stark tear* An heir to the Northern throne.
PS… You know the baby name will be a mess. They named their dogs Waldo Picasso and Porky Basquiat. I can't.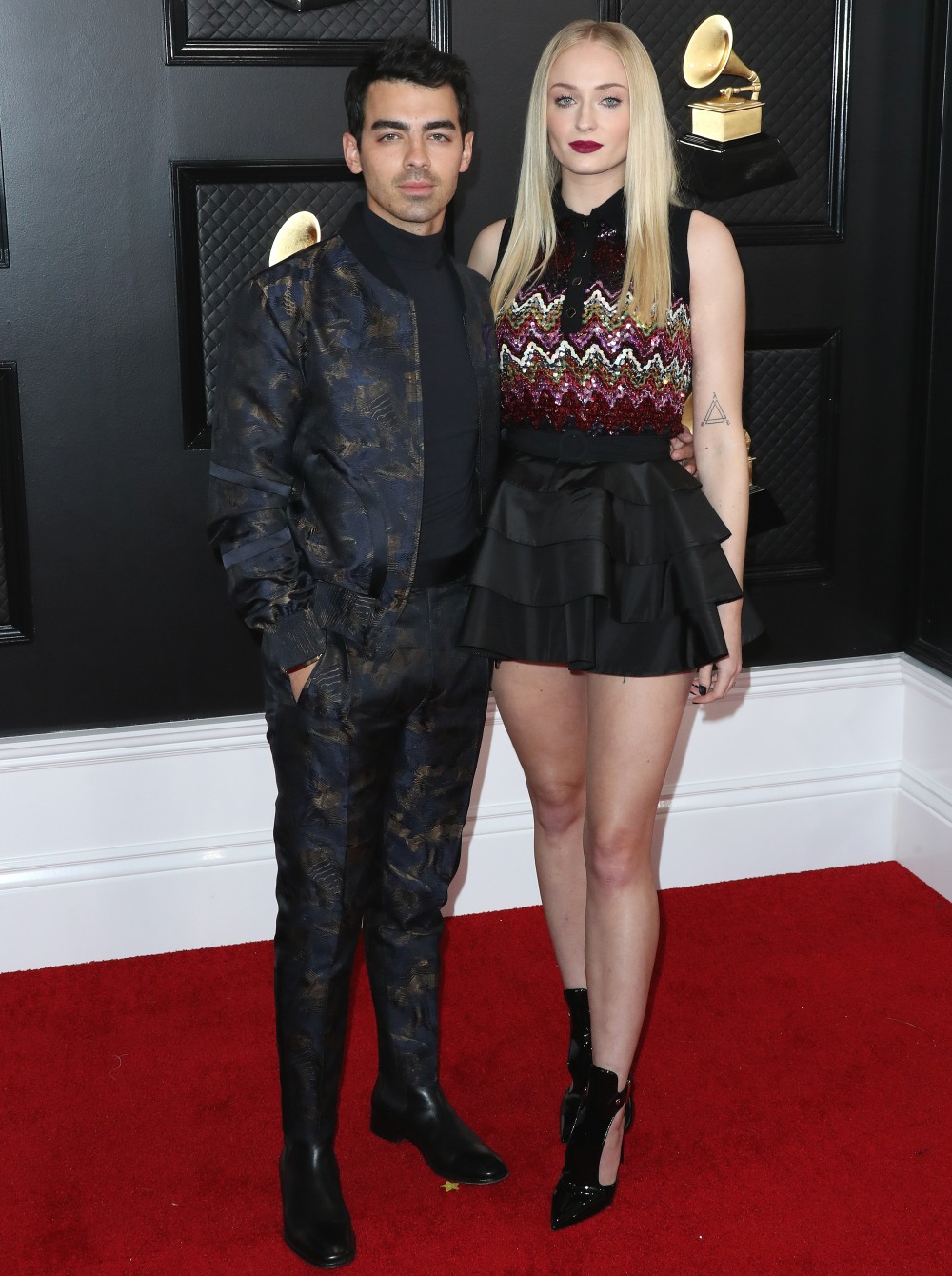 Photos courtesy of WENN and Backgrid.