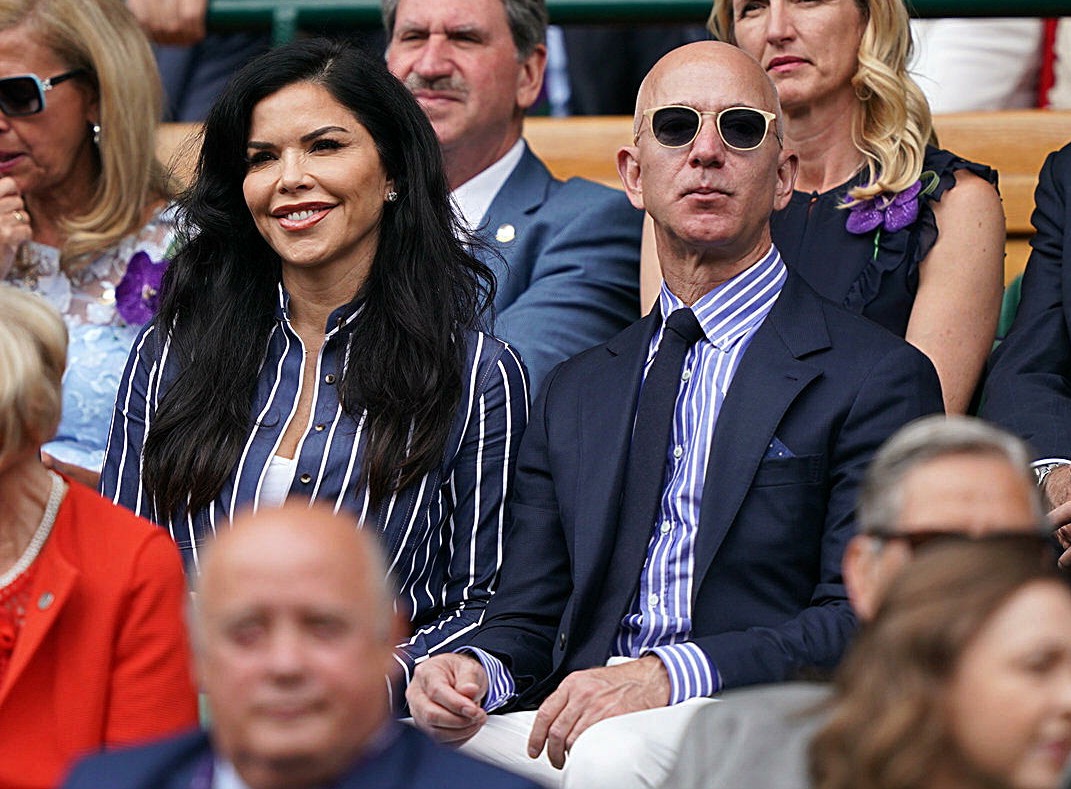 A few weeks ago, Page Six had an interesting piece of gossip about Jeff Bezos. Despite the drama with Lauren Sanchez's family – her brother is currently suing Bezos – Lauren and Jeff are still very much together and very much in love. The Page Six item was about how Jeff and Lauren were house-hunting for a love nest in Los Angeles, and how "price was no object" for their shack of love. Bezos and Sanchez were quietly touring homes in Beverly Hills and Bel Air, and all of the homes had $100 million-plus price tags. Well, good news, I guess? They found a love shack. A $165 million love shack.
According to The Wall Street Journal, Amazon founder Jeff Bezos has reportedly just bought the most expensive property in Los Angeles from David Geffen, another unimaginably wealthy man, for $165 million. (It's the Warner Estate, which spreads out over nine acres in Beverly Hills.) That's a wild amount of money for anything — I mean, aside from a 747? — but especially for a place you might presumably live in. (Bezos spent around $80 million on a few New York apartments earlier this year, so it's not clear where his five-foot, seven-inch frame will primarily reside.) For context, $165 million is an eighth of a percent of Bezos' $131.9 billion net worth.

The Warner Estate was designed in the 1930s for Jack Warner, who was the former president of Warner Bros.; it took a decade to construct, and has terraces, guest houses, a tennis court, and a golf course. That's a lot of house. Dang!

It is literally impossible to imagine just how rich the wealthiest people on the planet are. The difference between their bank accounts and yours — yes, you, the person reading this — is that they can spend the monthly interest on their holdings and buy things like airplanes and islands. It is probably important to note here that Amazon paid zero dollars in federal income tax on $11 billion in before-tax profit in 2018; this year, it will pay out $162 million on $13.3 billion in profit — a whopping 1.2 percent effective tax rate.
Yeah… I'm with the Verge on the whole "EAT THE RICH" vibe and as I get older, I hate rich people more and more. That being said, just from a realistic "how do you live" perspective, I don't understand spending that kind of money on that big of a house. You're not living in a house, really, you're living in a giant shopping mall and you know what? Lauren Sanchez and Jeff Bezos would probably be a lot happier if they had just gotten a smaller little love shack.
Photos courtesy of Backgrid, Avalon Red and Getty.