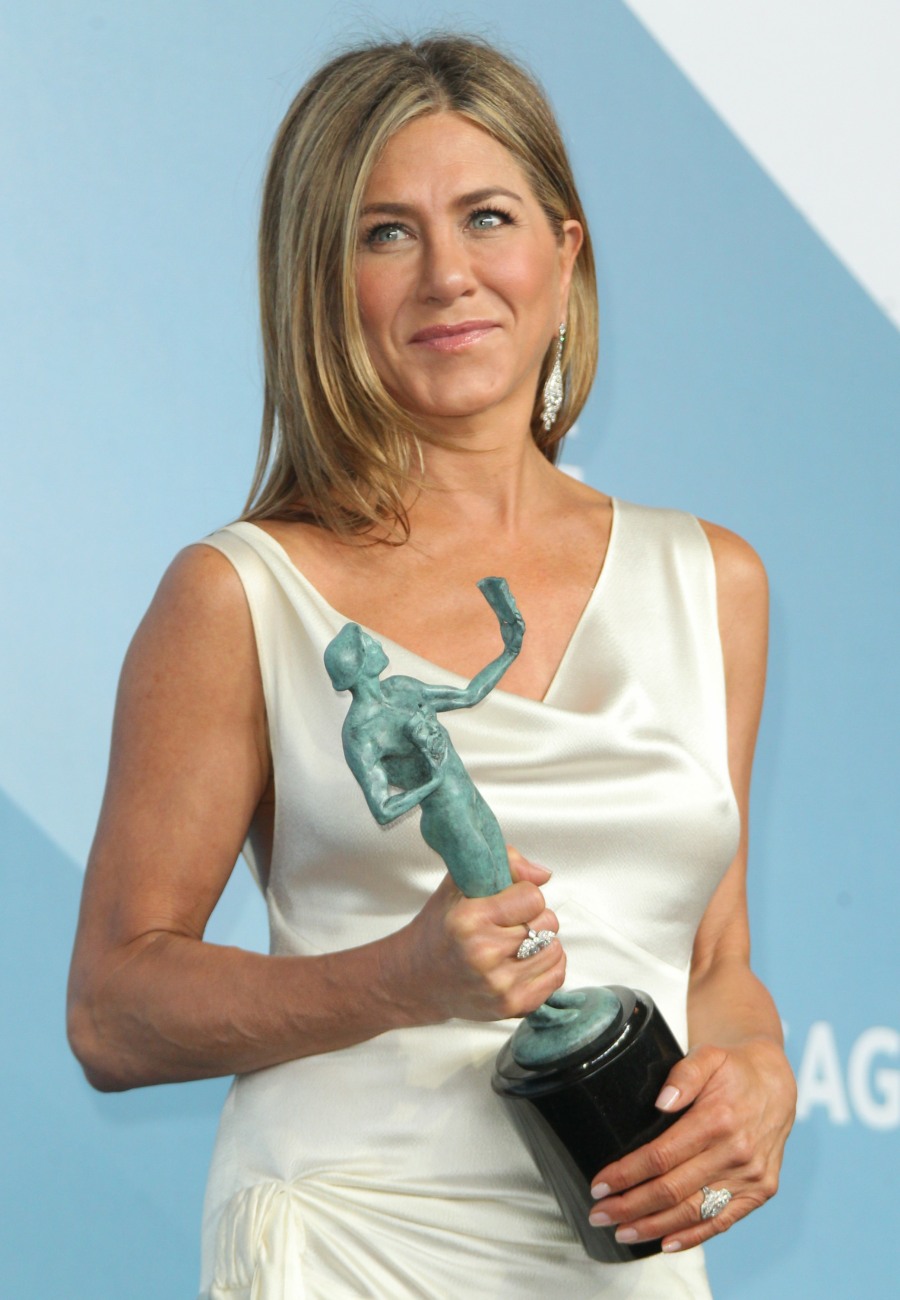 Jennifer Aniston and Justin Theroux split up a while ago. Various media outlets always say that they got "divorced," but there was no divorce filing that anyone heard about, and it genuinely appears as if their marriage was never legalized and thus, there was no paperwork or formalization to the end of their relationship. Once they split, I thought Jennifer would probably start dating again after a few months but other than the odd tabloid story about Jennifer possibly hooking up with one of her trainers, she really hasn't had a serious boyfriend since Justin. During the awards season, of course a lot was made of Brad Pitt and Jennifer both being single at the same time, and they had fun with that as well. But what if Jennifer had her eye on someone else entirely?
Jennifer Aniston reportedly said hi to Brad Pitt at an Oscars after-party but spent more time chatting to Mad Men's Jon Hamm. The Friends star bumped into her ex-husband again at Guy Osery's super exclusive party on Sunday following their reunion at the SAG Awards. However, it's claimed she only said a brief hello to Brad, instead choosing to spend her time chatting to Mad Men star Jon Hamm.

A source told The Sun Online: "I saw her go over to Brad and say a quick hi to him – then she spent a lot of time chatting to Jon. They were talking for ages and seemed to know each other really well. Everyone noticed."

The Sun Online has reached out to Jen and Jon's reps for comment. Jennifer and Jon were previously linked late last year by magazine NW.
Honestly? I wouldn't hate it and they would make a lot of sense together. They're close in age – she just turned 51, and he'll be 49 years old in a month. They've both been in long relationships before. They're both LA-based, I believe, although I do think Hamm has a place in New York. He also hasn't been in a serious relationship (that we know of) since his thing ended with Jennifer Westfeldt several years back. I even think Aniston and Westfeldt have a similar look and vibe, so if Hamm has a type, well… that could be it. Damn. Now I kind of want this to happen.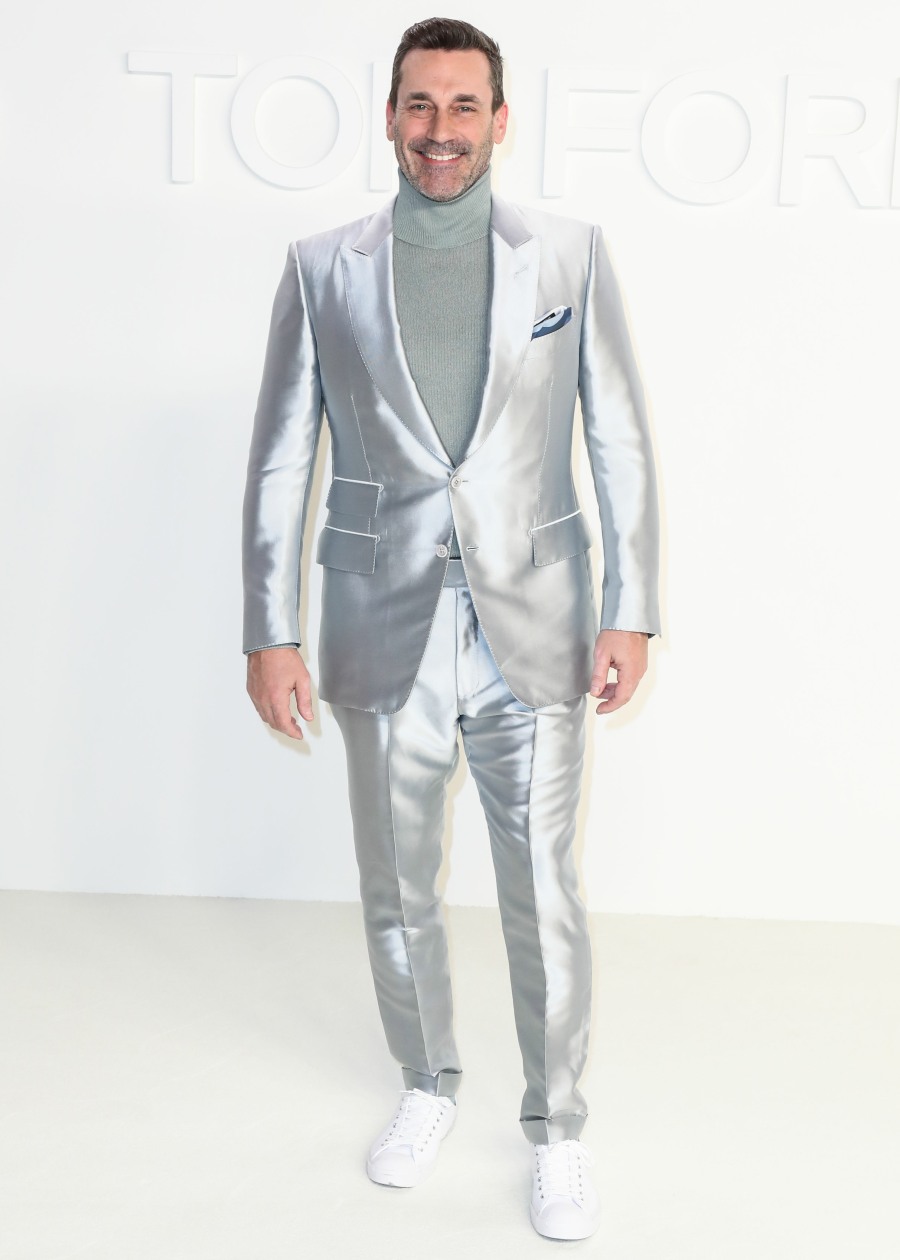 Photos courtesy of WENN.