I don't know why the post-Oscars trend this week is "tattoos," but here we go. Fresh off a glut of people getting awful face tattoos, Orlando Bloom has shown off HIS new tattoo. Thankfully, it's on his forearm. Thankfully, it's actually a cool-looking and well-done tattoo – it's supposed to be the Morse-code interpretation (dots and dashes) of his son's name. His son's name is Flynn. F-L-Y-N-N. But Orlando apparently doesn't know Morse code. Neither did the tattoo artist. So this happened:
Always remember to dot your … Ls? Orlando Bloom, 43, showed off his new tattoo intended to spell out the name of his son Flynn in Morse code on Tuesday — but fans quickly noticed a misspelling in the permanent ink.

"New #tattoo can you guess who?" Bloom wrote in the Instagram caption. The art, however, skips a dot to improperly spell out F-R-Y-N-N.

"F=.._ L=._.. Y= _._ _ N= _.(they forgot a (.), R=._.," one commenter wrote.

Hungarian artist Balazs Bercsenyi, pictured in the photo with Bloom, created the tattoo for the "Lord of the Rings" star. "Former Legolas and the Hungarian tattooed Frodo," Bercsenyi commented on his own post — sharing the same photo. Bercsenyi has also inked other celebrities including model Eniko Mihalik and Marquita Pring. "A beautiful reminder for @orlandobloom of his son," Bercsenyi wrote in his own post on Instagram. "And yes, a dot is missing, we know, it will be fixed "

The tattoo also includes the date and time of Flynn's birth: Jan. 6, 2011, at 9:03 a.m.
That's funny! At least it's a relatively easy thing to fix, I guess. It's not like Orlando got a giant "FLYNN" tattooed on his forehead in cursive. I've been accused of tattoo-hatred, but I honestly like these artsy, coded tattoos, especially when they involve a parent doing something for their kid, and especially when it's on an arm or a leg. Am I the only one who still worries about Angelina Jolie's "Whiskey Bravo" thigh tattoo for Brad (Whiskey Bravo = WB = William Bradley)?? I still wonder if she got that sh-t removed.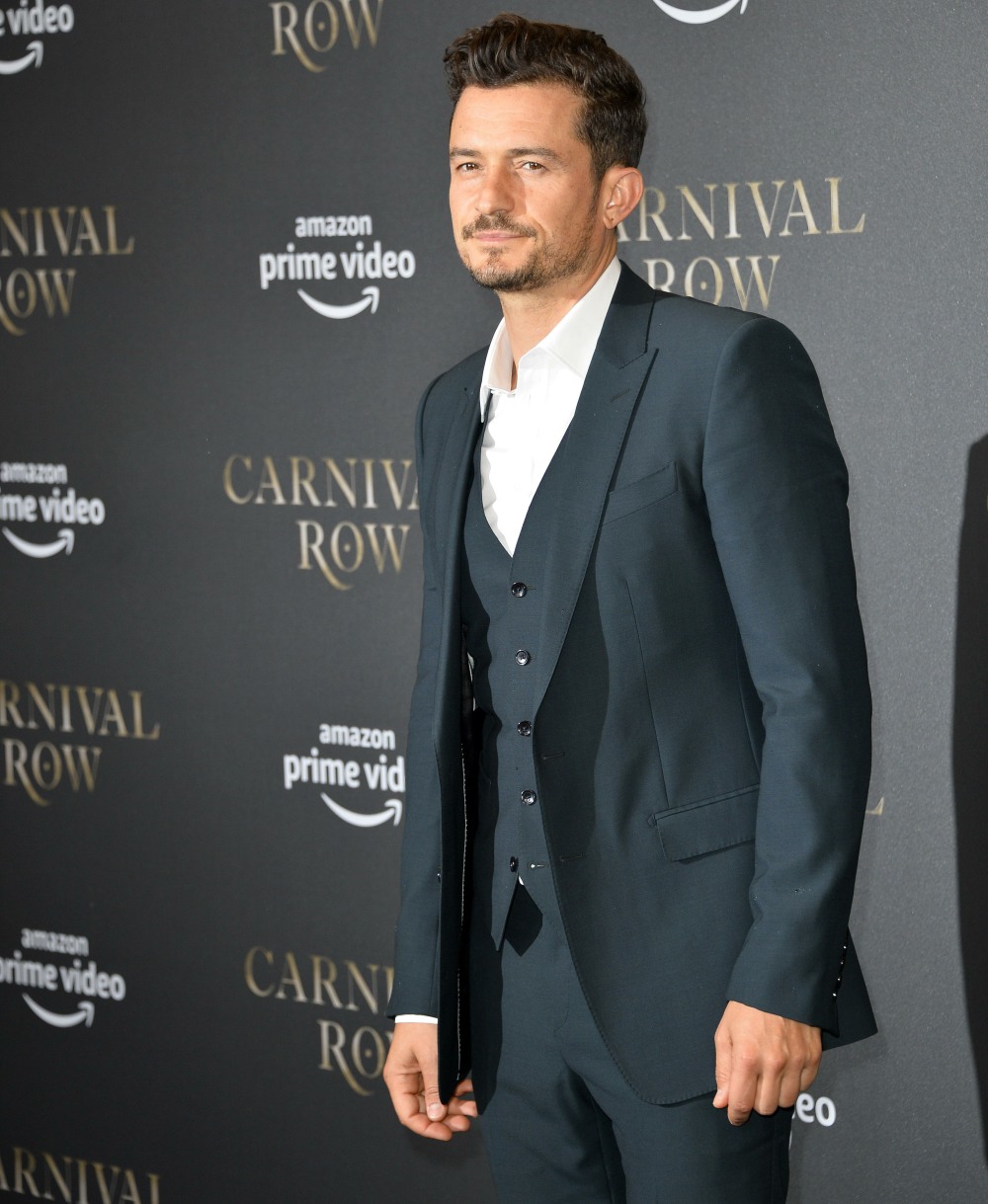 Photos courtesy of WENN, Instagram.