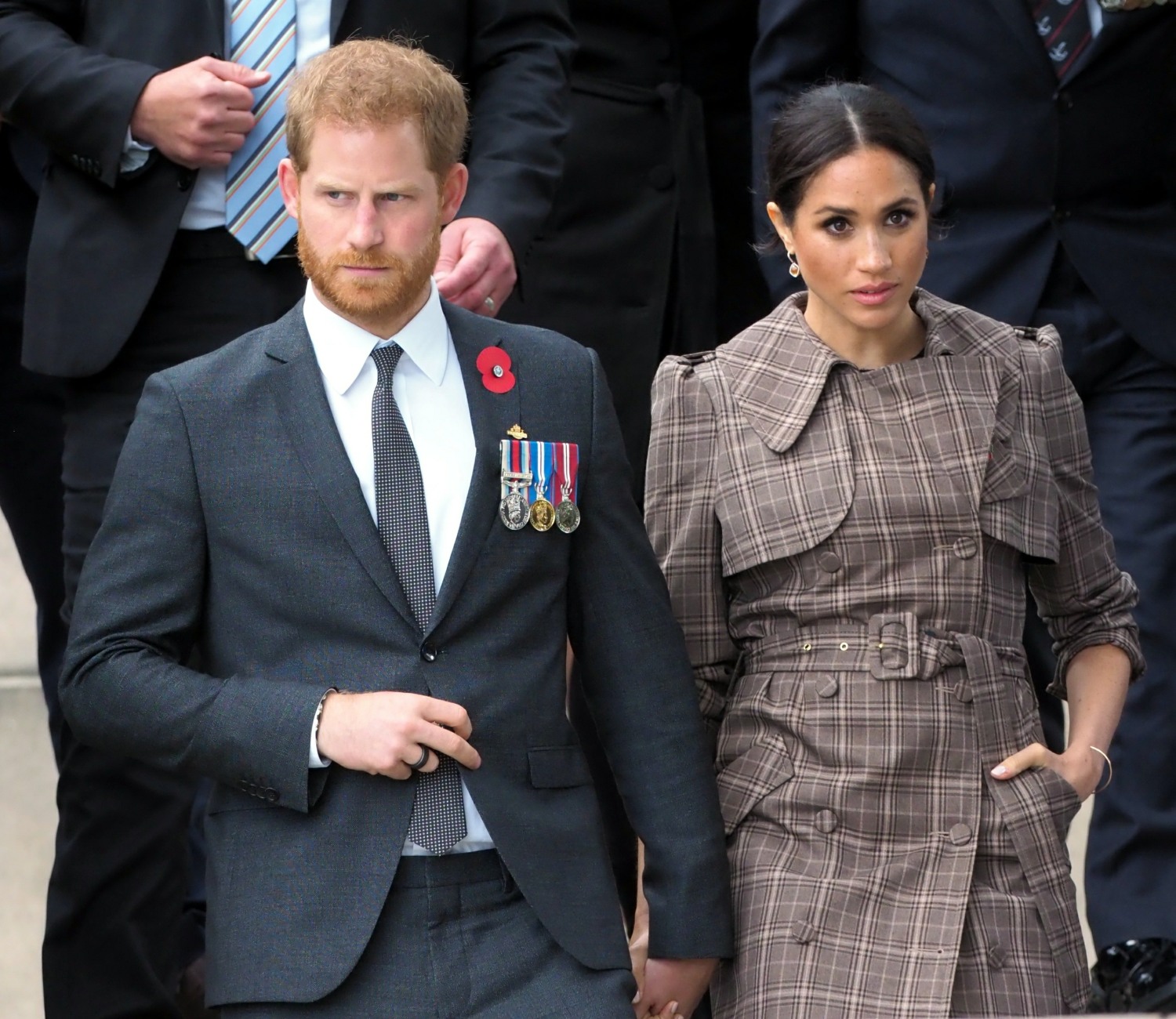 Can I vent for a moment? I noticed throughout the weekend that the anti-Sussex people had a new talking point, which was "why don't Harry and Meghan give up everything involved with the royal family since they clearly hate it/are so rude?" Just for clarity's sake: they wanted to work as full-time royals, but they were harassed, smeared and bullied. Prince William was trying to have them exiled because they got too much attention. Nothing they did was ever good enough or right or in accordance with the entirely fictitious protocol.
So they went to the other senior royals and said "can we work something out where we can still work as royals but take a breather away from all this toxicity?" And those discussions were leaked with (you guessed it) an anti-Sussex slant, and the smears continued about their "disrespect" for the Queen. So they continued to work out a deal which would have them exiled on their terms. But it still wasn't good enough, and once again, imaginary "rules" were invoked to further punish Meghan and Harry for existing, stripping them of their "royal" branding. When they showed how peeved they continue to be at all of this (completely unnecessary) drama and punishment, they were once again told that they should JUST QUIT everything. Again, this is all so f–king unnecessary, but here we are.
At this point, I have zero doubt that Liz of House Petty and Will of House Keen will move to remove Harry's ducal title. Harry and Meghan should not count on "Sussex" being their name long-term, is what I'm saying. Time and time again, the royals and the courtiers have shown their petty asses. Which brings me to this: if my concerns end up to be true and they can't count on "Sussex," what should their branding be? Right now, people are still counting on "Sussex" as part of the name. Over the weekend, various outlets reported this:
Meghan Markle's best friend is helping set up the next iteration of the Duke and Duchess of Sussex's charitable foundation. Bestie Jessica Mulroney — a fashion stylist whose kids were pageboys and a flower girl at Markle's and Prince Harry's wedding two years ago — registered the website sussexglobalcharities.com last Wednesday, the Daily Mail reported. The website name gives a hint of how Meghan and Harry will get around the Queen's' decree that the couple cease calling themselves "royal." The pair's previous brand name was "Sussex Royal."
Jessica disputed that on Twitter, writing: "If certain investigative journalists were to do their jobs, perhaps they would see that Shoebox Project Foundation is owned by a Mr Roy in North Carolina and has no affiliations or ties to our charity The Shoebox Project. Happy Sunday." The claim was that Jessica registered the Sussex Global Charities through her (Jessica's) charity, the Shoebox Project Foundation.
So, clearly, the name is not Sussex Global Charities, although maybe all of this is a feint. My hope is that Harry and Meghan don't use the Sussex branding at all at this point – they've clearly seen how f–king petty and punitive these vipers are. So my brand/charity name suggestions: Harry & Meghan Global; H&M Charitable Giving; The Ex-Royal Charity (just for laughs). I enjoyed the suggestions of something involving their mothers' maiden names (Spencer and Ragland) but I doubt they would do that. The Earl Spencer would probably have a fit if Harry named something "Spencer."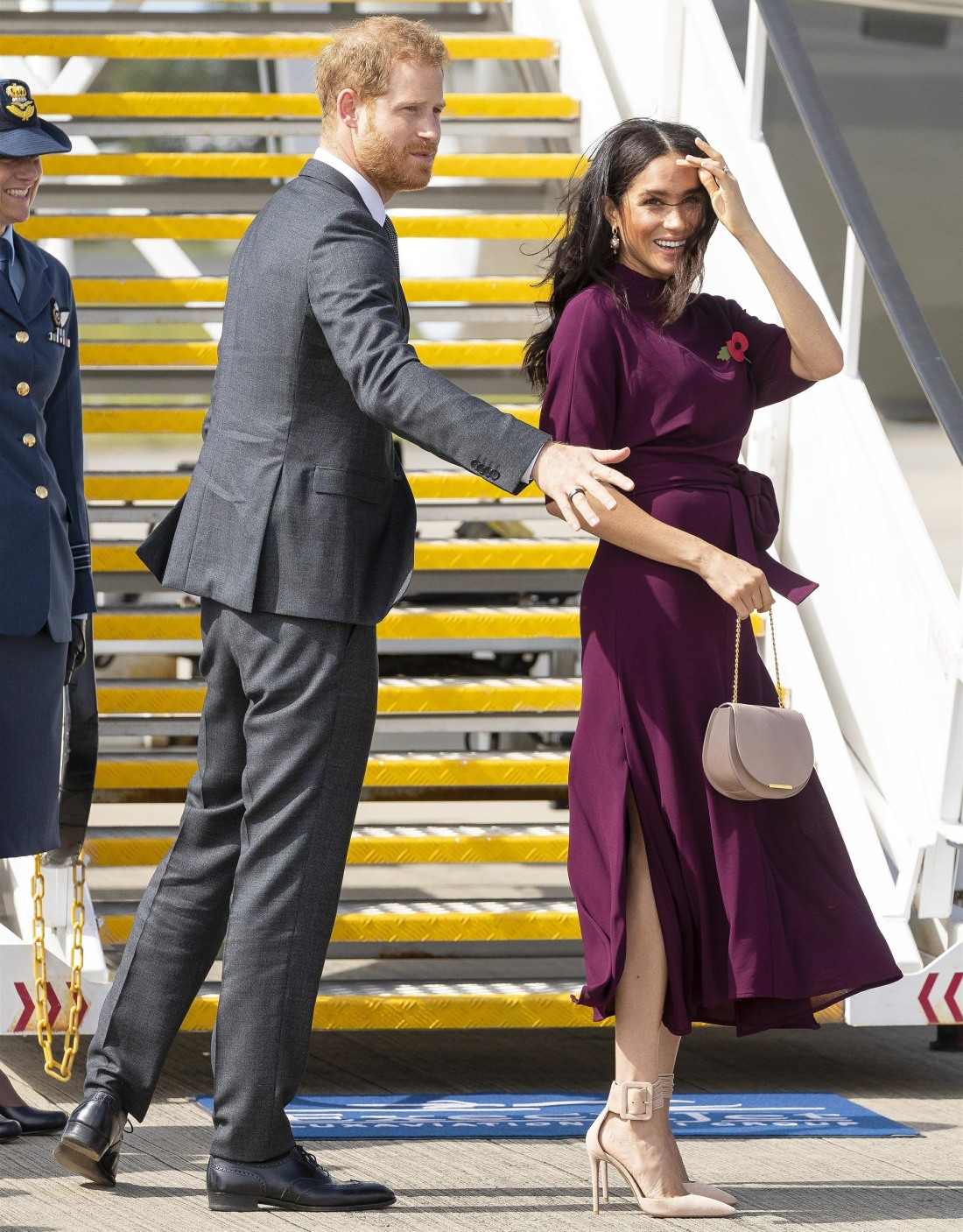 Photos courtesy of Backgrid.