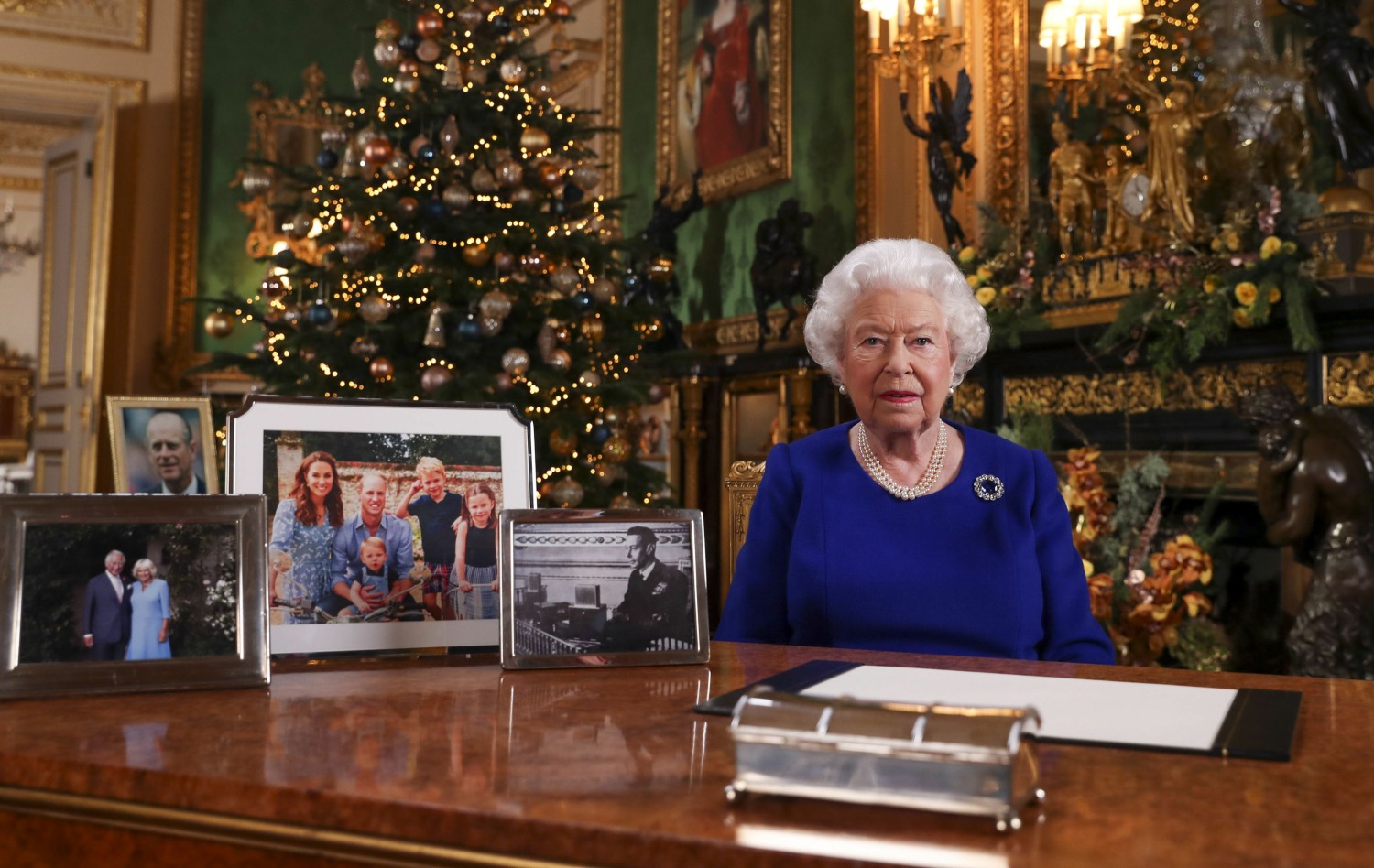 Katie Nicholl at Vanity Fair has finally done her take on last Friday's Formal Sussexit Plan, or whatever we're calling it now. I read the Friday announcement as a statement of facts, a series of fact-checks and clarifications in the wake of a lot of smears and misinformation, with a tone of annoyance from the Sussexes at having to deal with all of the bulls–t from the palace, the Queen and courtiers. Nicholl says the annoyance goes both ways, and Liz of House Petty just wants this whole mess to be over. You can read the full Nicholl piece here. Some highlights:
The courtiers were mad that Sussexit was announced in the first place: The Queen has made it clear that a "half in half out" approach will not work, and behind palace walls there has been much frustration over the Sussexes jumping the gun before a proper plan was in place. For the Queen, it has been a case of balancing private feelings with public responsibility, and sources say she has shown decisive leadership and loyalty to the only brand that matters to her—the House of Windsor.

No one wants to say that the Queen is petty AF: "By ruling against their use of the Sussex Royal brand, she drew the line on exploiting their royal connection for profit," said royal biographer Sally Bedell Smith. "I think in the process she has showed the sort of flexibility and adherence to standards that strengthen the monarchy."

The Queen has taken everything "personally": While the Queen has been publicly supportive of Harry and Meghan's decision to step down as senior royals, sources close to her say she has taken it personally. "She generally doesn't want to talk about it," says one source. "The Queen has been keen to get this resolved because she sees it is damaging to the monarchy and on a personal level I think this has been rather hurtful for her. She has got to the point where she doesn't want to think about it anymore, she just wants it over and done with."

The Queen yanked the Sussexes 'royal' branding to protect the monarch? "The Queen's disciplinary power within her family is seldom mentioned and seldom used. The mere threat of her displeasure is enough to keep the troops in line most of the time," said former courtier Patrick Jephson. 'When something more emphatic is required in defense of the dynasty, she does what's necessary. People are reassured when she acts to protect the monarchy. It's an institution that occasionally has to demonstrate robust self-belief to remain credible as a focus of national unity. Perhaps it's her longevity but the Queen has a gift for keeping problems in perspective. Her instincts are humane, cautious and pragmatic."

No one wants to admit that the Queen makes terrible decisions: The Queen is "fully engaged in her role," according to Sally Bedell Smith. "For all the travails of last year and the early months of 2020, she continues to maintain her enviable serenity and carries out her duties in her unflappable fashion," Smith said. "Of course these family crises have been challenging, vexing, and sad. But in removing Andrew from his public duties and negotiating the tricky departure of Harry and Meghan from royal life, the Queen was decisive and sure-footed."

Prince Harry was prepared to walk away with nothing: Sources close to Harry say while he is disappointed to have to completely give up royal duties, particularly his role with the military, his independence and his family's happiness is more important than his royal status. "He went into this knowing that he could lose his title, but his freedom is more important than any of that," said a friend. "He and Meghan have a back-up plan in place."
This kind of "let's make Sussexit all about how the Queen feels" makes me wonder… about a lot, actually. It's clear that the Queen's gotten a ton of "bad news" over the past three months – Sussexit, Prince Andrew's terrible interview, the Earl of Snowden's marriage falling apart, and Peter Phillips' marriage falling apart. But out of all of those moments, it was the Andrew thing that really exposed the Queen and her f–ked up priorities.
As much as all of these royal commentators want to make a fuss about how decisive and level-headed she is, the Queen didn't do a g–damn thing to Andrew until Charles put his foot down. And after that, the Queen was still making appearances with Andrew and doing the most to bring him back into the royal fold. And THAT shows what she's really like. THAT shows her priorities and her state of mind. The Sussexit underlined that point – what the Queen will do to protect her "favorite" son from the repercussions of his criminal behavior, versus what she will not do to protect a granddaughter-in-law from vile, racist abuse. Instead, the Queen took Sussexit personally and reacted with pettiness. The Queen and everyone around her have completely lost the plot.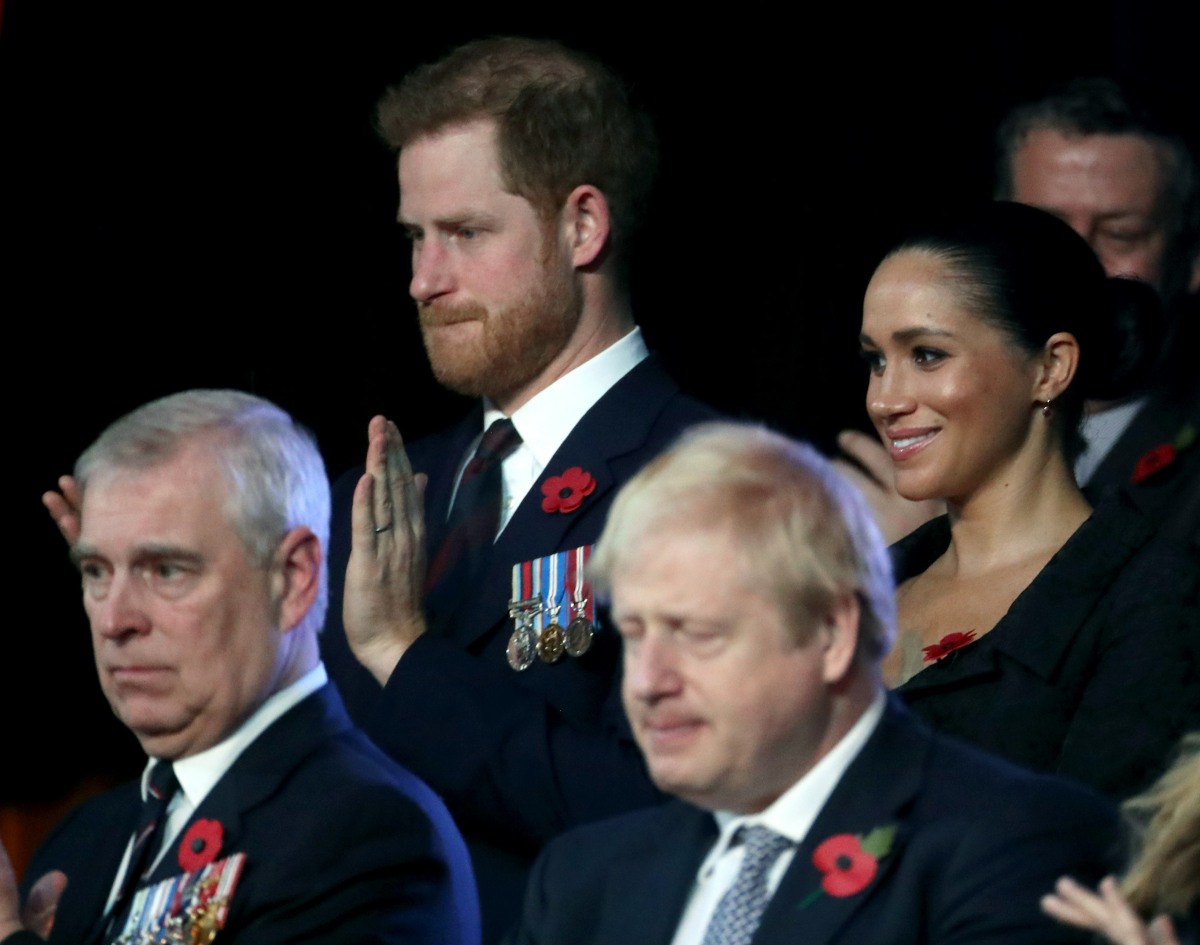 Photos courtesy of WENN, Backgrid and Avalon Red.