Joe Biden's Tuesday started when he had to deal with a Michigan union worker who tried to get in Biden's face about how Biden would take away his guns. Biden's malarkey-meter went off the charts and he got in the guy's face and told the union worker that he was "full of sh-t" and that he supports the second amendment but it's not an excuse to have an automatic weapon which can shoot "100 rounds" or something. The point is MALARKEY. And horsesh-t.
WATCH: "You're full of sh*t," @JoeBiden tells a man who accused him of "actively trying to end our Second Amendment right."

"I support the Second Amendment," Biden adds while vising under-construction auto plant in Detroit. @CBSNews pic.twitter.com/sueOSBaY9P

— Bo Erickson CBS (@BoKnowsNews) March 10, 2020
That was the start of Biden's day. He ended the day by winning Michigan, Idaho, Missouri and Mississippi. He probably lost North Dakota to Bernie Sanders and currently, Washington state is neck-and-neck, but that's with less than 70% of the votes in. I turned off MSNBC early in the night, but from what I gather, several storylines are coming together. One, the "Obama coalition" is coming home for Joe Biden, meaning African-American voters, college-educated women, suburban women, seniors, etc. Two, Bernie Sanders is not winning the same states or turning out the same kind of vote (especially the youth vote) like he did in 2016. Three, the media is finally asking the question of whether Bernie Sanders' support in 2016 was merely voters who were anti-Hillary Clinton, or just straight-up sexism towards any female candidacy, because Sanders' voters aren't turning out when he's running against another dude.
There's also a lot of focus on just how bad it was for Bernie's "chances" when he lost Michigan by such a large percentage – Sanders only got 37% of the vote, and that was after Sanders poured a lot of resources, time and energy into the state. Which leads me to this Politico article about how many senior Democrats are talking amongst themselves about how to "nudge" Sanders out of the primary race because at this point, his candidacy is over. These Democrats seem to be putting a lot of faith in Sanders' "pragmatism." It's almost like they're forgetting that a 78-year-old man who had a heart attack several months ago probably isn't running because he's a pragmatist. He's running because he's on a f–king ego trip. But yeah, I think he'll drop out at some point. Because this time, the nominee will be a man.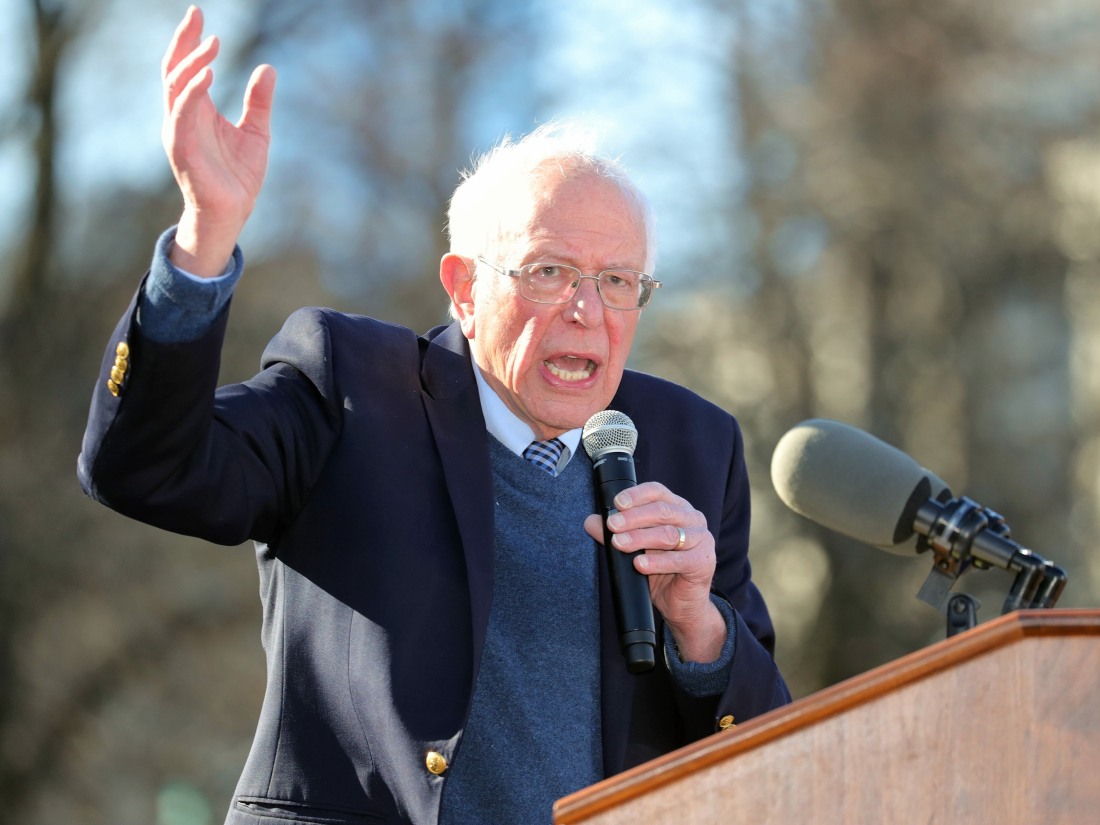 Photos courtesy of Avalon Red.