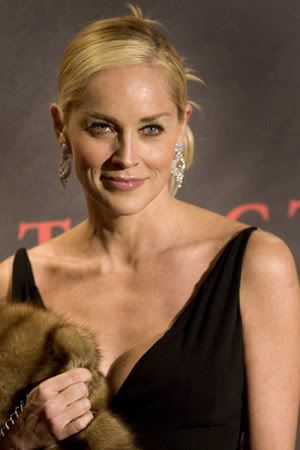 Sharon Stone proudly displays the suffering of a bunch of helpless animals at the premiere of Basic Instinct 2: Fame Addiction in Rome today.
Don't celebs know that it's completely taboo to wear fur? Even if they like the fact that it's soft and fuzzy and helps display their exhorbitant wealth, they should avoid fur for political reasons. We really hope PETA kicks your tired wrinkled ass, Stone.
Sharon has promised that she won't star in another Basic Instinct sequel. At least she has some sense.