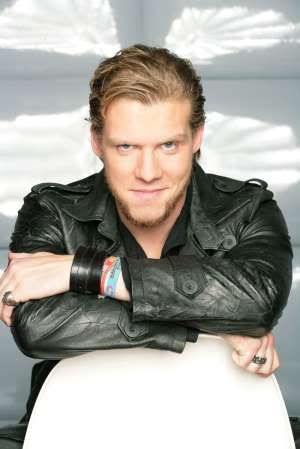 Last night's winner of Germany's Idol is smoking hot 23 year-old rocker, Tobias Regner. He was the most down to earth and talented of the finalists and we were rooting for him. He has performed in a band for years and was comfortable and natural on stage.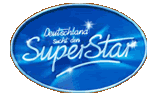 A romance between two of the top four finalists skewed voting and screwed singer Nevio Passaro (linked site has automatic music) out of a chance at the top two. Passaro ocassionally sung in Italian and was more talented than clingly couple Mike Leon Grosch and Vanessa Jean Dedmon (linked site has automatic music). The producers played up Mike and Vanessa's relationship in the Valentine's episode and even had the two sing to each other when they were in the top three. Mike cried like a baby on stage after singing "You are so Beautiful" for Vanessa.
Nevio was voted out of the top four in an upset. Vanessa and Mike stayed on to keep singing boring 90s ballads, with Mike making it to the final. Mike was a wedding singer who favored Seal songs and had a gruff but strong voice. He was beaten by versatile rocker Tobias, who got 55% of the vote.
You can hear the song Tobias wrote and performed on the final on his website in English (linked site has automatic music) and there are more videos of cutie Tobias on YouTube.
Tobias is a talented, likable guy and we hope he makes it big around the world.
Tobias' performance of Nickelback's "How You Remind Me" two weeks ago is one of our favorites: