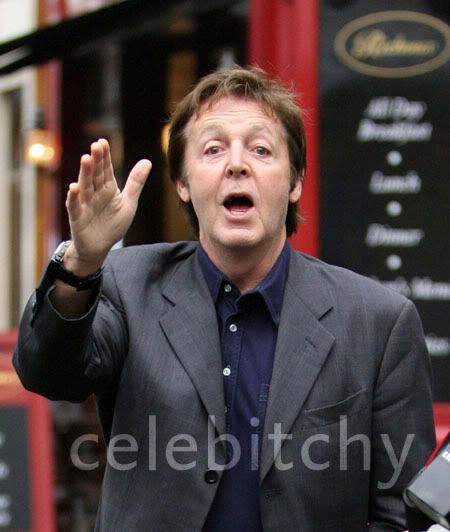 It appears that Paul McCartney and Heather Mills have failed to settle their divorce, the divorce that looks set to be the most expensive in British history.
"It is finished. There are no more talks planned," a source said.

"The whole thing broke down without agreement. A trial date has been set for February and that is where we are heading."

The source added: "Obviously there were other factors but confidentiality is one of the big problems."

Miss Mills, 39, is believed to be keen to have the ability to write a book and appear on American chat shows, should she choose. She has already hosted the Larry King Live programme in the presenter's absence and appeared in the US equivalent of Strictly Come Dancing.

It has been claimed that Sir Paul, 65, had offered his estranged wife £50 million of his £825m fortune if she agreed to remain silent on their marriage. But she was willing to accept as much as £15m less in return for retaining her right to speak.

A friend of the former model said: "Heather has always said that she wouldn't bow to a confidentiality clause because if people were to attack her in public she would want the right to defend herself."
Really? The right to defend herself? Not the right to sell her story for cash and profit from it?
Macca is said to want things to be kept private, and will continue to try and settle his divorce before the February court hearing. Friends of the Beatle say that he and Heather are close to an agreement.
Paul isn't keeping quiet about his professional life, giving an interview (with Pete Doherty, who was let out of rehab for the day) and discussing rumours that John Lennon was gay.
The funny thing is when later the rumour came out that John was gay, I said: 'I don't think so.' I mean, I don't know what he did when he went to New York, but certainly not in any of my experiences. We used to sleep together, top and tail it, you know. I always used to say: 'Come on, I would have spotted something here.' But what I spotted was completely the opposite. It was just chicks, chicks, chicks.
With all the gay talk going around Paul had to add he didn't really want to be a bassist in the Beatles, and being in a band "was to get girls, basically." Given the nasty bit of work he's currently divorcing, that seemed to work for him didn't it?
Picture note by Celebitchy: Sir Paul McCartney is shown on 10/12/07 after having breakfast after court. Thanks to WENN.