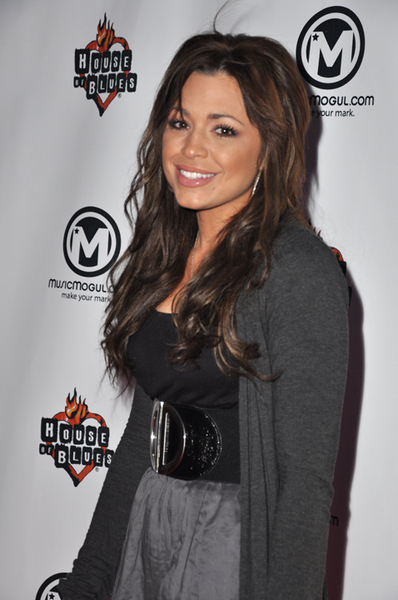 The alleged sex tape between Eric Dane, 36, Rebecca Gayheart, 38, and former Miss Teen USA/Playboy playmate/Celebrity Rehab contestant Kari Ann Peniche, 25, turned out just to be a bizarre tape in which the three hang out naked and make dumb, drugged out comments. People are mildly interested in Peniche following the video, but considering that it isn't all that explicit the news has kind of quickly died down and we've moved on. I watched the full uncensored version on Fleshbot (site is extremely NSFW or around kids) and as one commenter points out, the most interesting piece seems to be the fact that Eric and Rebecca admit asking specifically for Peniche instead of "one of her girls," suggesting that she's working as a madam and that Dane and Gayheart regularly hire women for threesomes.
At 1:47 left on the video on Fleshbot (video counts time remaining, not elapsed) Rebecca says, "you're so nice. I was so bummed when you said we had to call one of your girls. Remember what I said to you?"
Kari Ann answers, "yeah, and then you're like 'will we pay you?' and I'm like 'no.'" [note: pay is hard to understand, could be pick]
Rebecca says "I was like 'no you, you're normal, you're funny, you're smart you're nice, you're fun.' She was like 'no, no, I don't do it.'"
This is when Dane chimes in with the line that will haunt him for the remainder of his famous years, "you're like a good hang."
"No, she's a friend," Rebecca continues.
"That's what I'm saying," explains Dane. "I see you on the street tomorrow you're one of Rebecca's friends."
So why would Dane say all that about classifying Kari as a friend unless it was a business relationship? Also – where's the damn sex in this video, did they do it and turn the camera off, or did nothing happen at all? I'm thinking the camera was off, but maybe nothing happened and that's why there's all that talk about the fact that they're friends and just hanging out.
There's another scene where Kari is shown on the phone while she's consulting a credit card and using her laptop. It's hard to tell what that's all about, but it looks suspicious. This video was reportedly shot in Kari's apartment, and as Kaiser speculated – maybe she's ordering something from J. Crew.
Kari's mom has talked to both Radar and E! Online about her daughter's fall from grace. The elder Mrs. Peniche told E! her daughter is "25 years old and she has made some poor choices…. Kari is doing something very different from us, and she's a grown woman and I have tried, but there's no way to get her back." To Radar, she said "She's a good person but she's made some poor choices and has obviously been around the wrong people." One of those wrong people was probably Peniche's roommate on Celebrity Rehab, singer Mindy McCready, who is said to have stolen the video off a hard drive. Supposedly McCready, Peniche, Dane and Gayheart all made a deal last month to keep the video under wraps, but McCready reneged.
Kari's manager says she's "extremely upset over this situation," but she seems to be recovering well and doesn't seem to mind the publicity. Kari was out at an event last night and was spotted on a bikini photoshoot yesterday.
Kari Ann Peniche is shown on 8/18/09 in the header and 2/14/08 below. Credit: PRPhotos