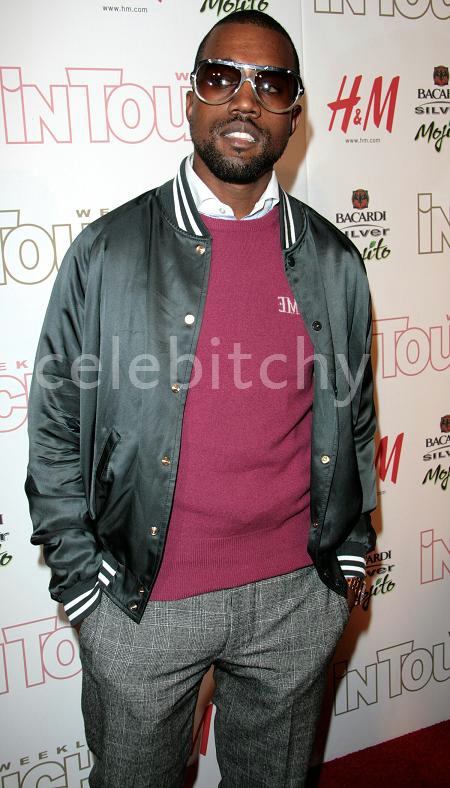 I like classy headlines, don't you? Kanye West, ego of all egos, second coming of Christ, and I think Buddha himself (all in his own opinion) showed an incredibly rare moment of humility this past weekend when he won an award that – by his own estimation – he didn't deserve.
"Kanye West displayed a rare moment of humility at the BET Hip-Hop Awards on Sunday night. After winning the Video of the Year award for 'Stronger,' West took the stage and poked fun at all of the trophies he was passed over for (he lost in all five categories he was nominated for at the MTV Video Music Awards).

"'Every time I'm nominated for something I fix my scarf, but then I don't be comin' up,' he cracked. He then became uncharacteristically humble and said that he thought the groups UGK and Outkast deserved the award instead for their collaborated song 'International Players Anthem.'

"'I've been waiting for the opportunity to win an award I shouldn't win,' West said, calling the groups to come take his statue. After UGK and Big Boi of Outkast took the stage, they thanked the 30-year-old rapper but then gave the award back to West, saying that he deserved it. The love-in ended with West accepting the award back and everyone leaving the stage."
[From Us Weekly]
Um… I don't know what to say? When writing articles about Kanye West, our job is usually to incessantly mock his unshakeable ego and/or compliment his extremely good sense in home décor. I don't really know what to say when he's being regular. Thanks for being one of the people? Or at least admitting how awesome Outkast is? I feel so impotent right now.
I feel like we should employ some sort of basic, Pavlovian conditioning with Kanye and give him a cookie or something. Then next time he's bad, we'll blow a whistle in his ear. Eventually, if he starts behaving himself more often and being gracious and a good loser, he'll become really, really fat. And if not, he'll be deaf. Sounds like a pretty good incentive to be decent to people all the time. Now if only he'd say sorry to MTV, I'd bake him a cake.
Picture note by Jaybird: Here's Kanye at Paris Fashion Week on October 5th. Header image at the In Touch Magazine's 5th Anniversary party at Tenjune Nightclub, Manhattan, NY on Friday. Images thanks to Splash Photos.