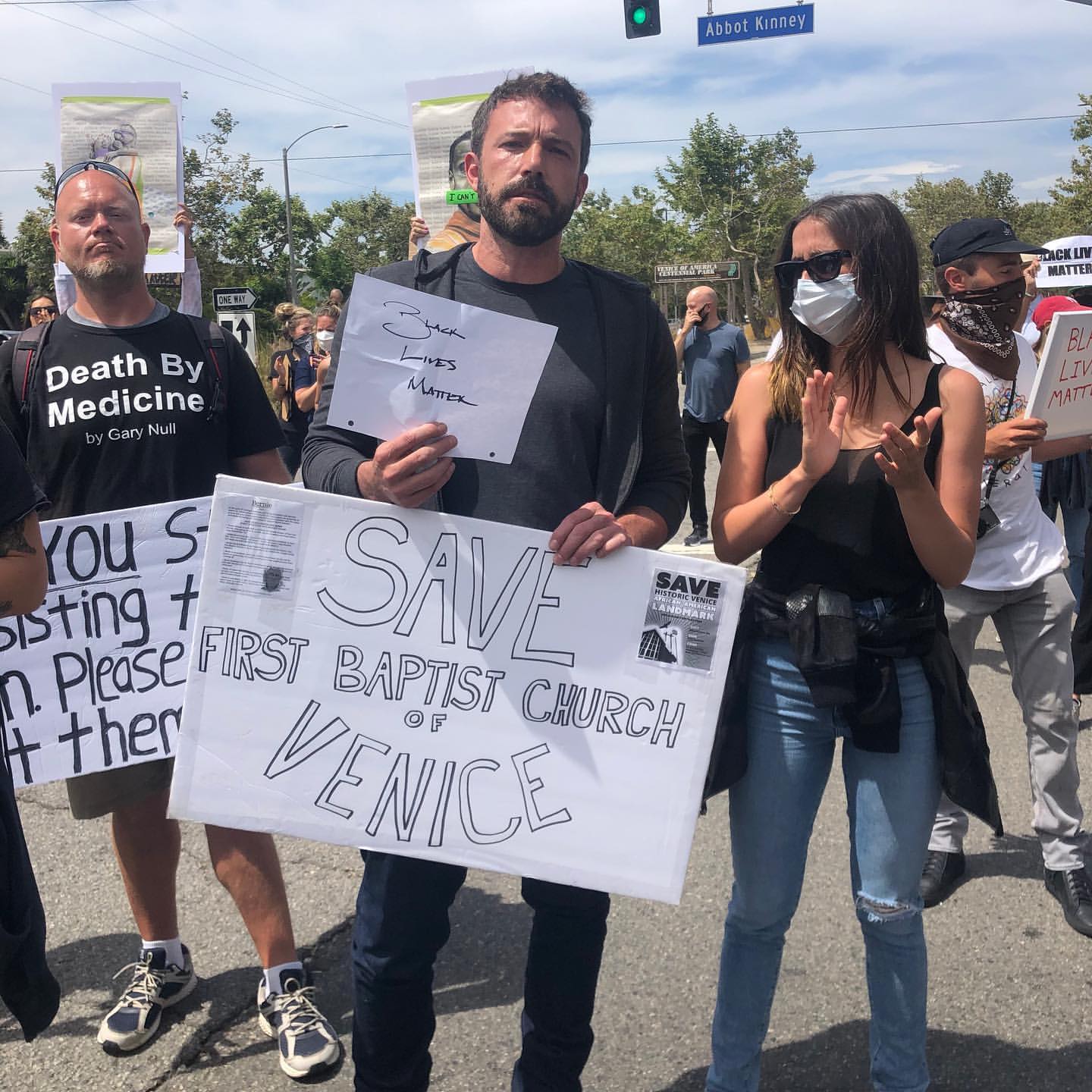 Ben Affleck and Ana de Armas were seen in Venice, California yesterday at a march for George Floyd. Ben held a sign that read "Save First Baptist Church of Venice," although I doubt it was his. The photo was taken and posted by Save Venice, a community organization dedicated to saving the historic Black church, established in 1910 and sold by the pastor a private owner in 2017. The group is using legal means to gain control of the church and have it declared an Historic-Cultural Monument. By having Ben Affleck hold that sign, they just got so much publicity for their cause. I'm pretty sure that small notebook page with Black Lives Matter on it is theirs, and no disrespect for that. I am not crafty and usually just print something out on my computer and paste it to a bigger poster board.
Anna initially posted this to her Instagram, with a blackout square and she did use the right tag, #BlackOutTuesday. Incidentally, activists are urging people not to use the #BlackLiveMatter as it drowns out more important causes and calls to action. It's awesome that they came out and protested.
The activist who met Affleck and took the photo, Sarah Mahir, spoke to ET Online. She had just got done making a speech about the need to save the church and that she "turned around and Ben Affleck was standing there. [He] graciously agreed to take a photo and possibly keep in touch with us."
A source gave a quote to People about it that "Ben wants to continue to be a model for his children. They talk about these important issues." Also E! has a bunch of quotes, they posted them last week and I'm just seeing them now, about how sweet Ana is with Ben's kids and how she keeps him sober. At least his people parceled them out and didn't blanket the press with these, but they're cheesy. Here's what they said:
"She supports his sobriety and has really helped him stay on track," the insider says. "She is loving, caring and fun. They are always laughing and making each other smile. Ben is extremely happy with her…Everything seems to work between them, and it's been a long time since he has fallen hard like this."

"Ana loves kids and couldn't wait to meet them and spend time with them," the insider said. "She knows how much they mean to Ben and so she was anxious to be a part of that. She is very sweet and kind to the kids. They immediately warmed up to her and like her a lot. They are all comfortable together and she's very nurturing. Everything has worked out very well."

Affleck is "fully present for his family."
This is all so calculated, right? As for the protest, Ana wore a mask in the photo but Ben didn't. (Update: supposedly he has a mask on in video from the protest.)
Here are photos of Ben and Ana on his motorcycle yesterday. I do think they rode it to the protest because in the photo Ana has her jacket tied around her waist. No wonder they had a small sign.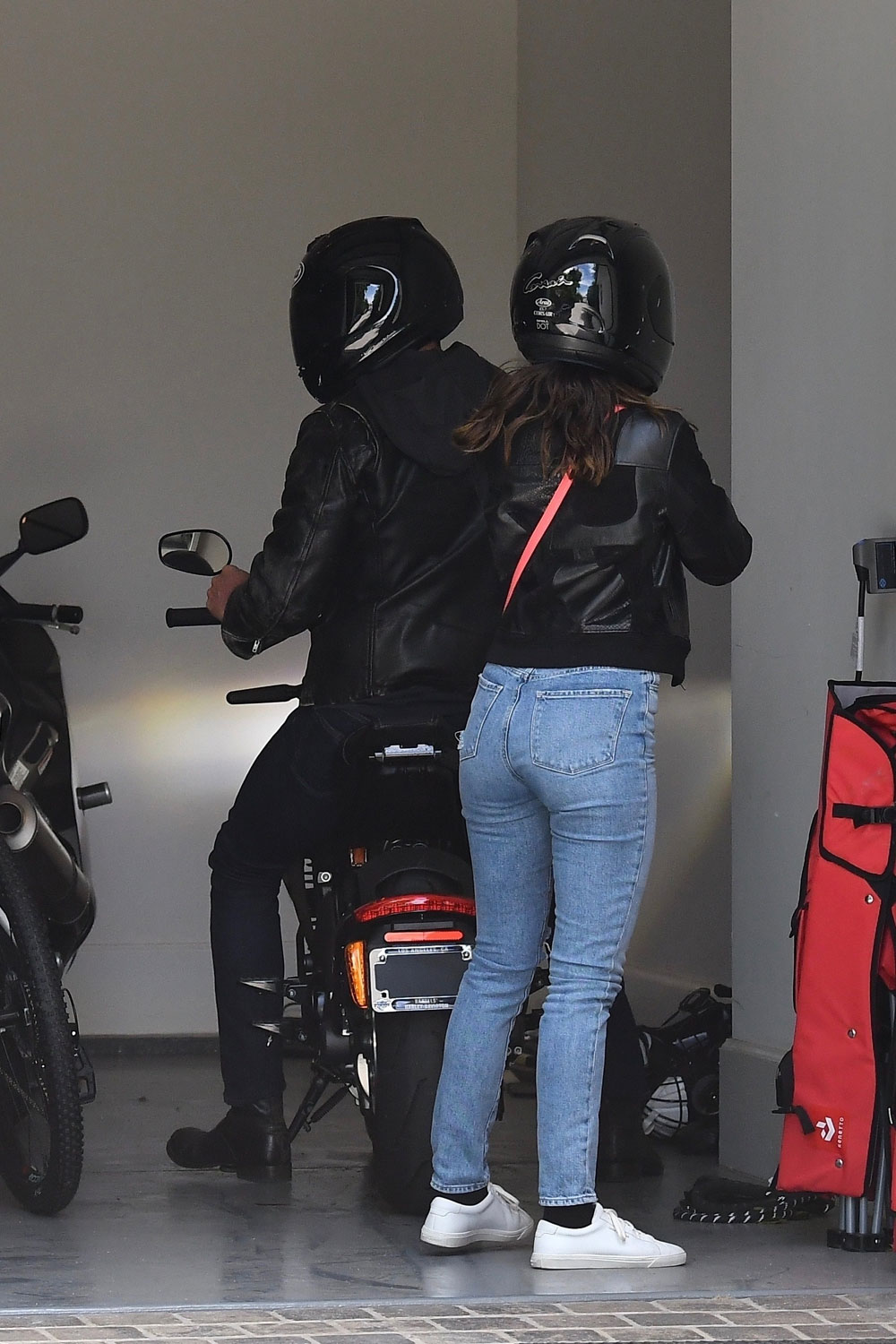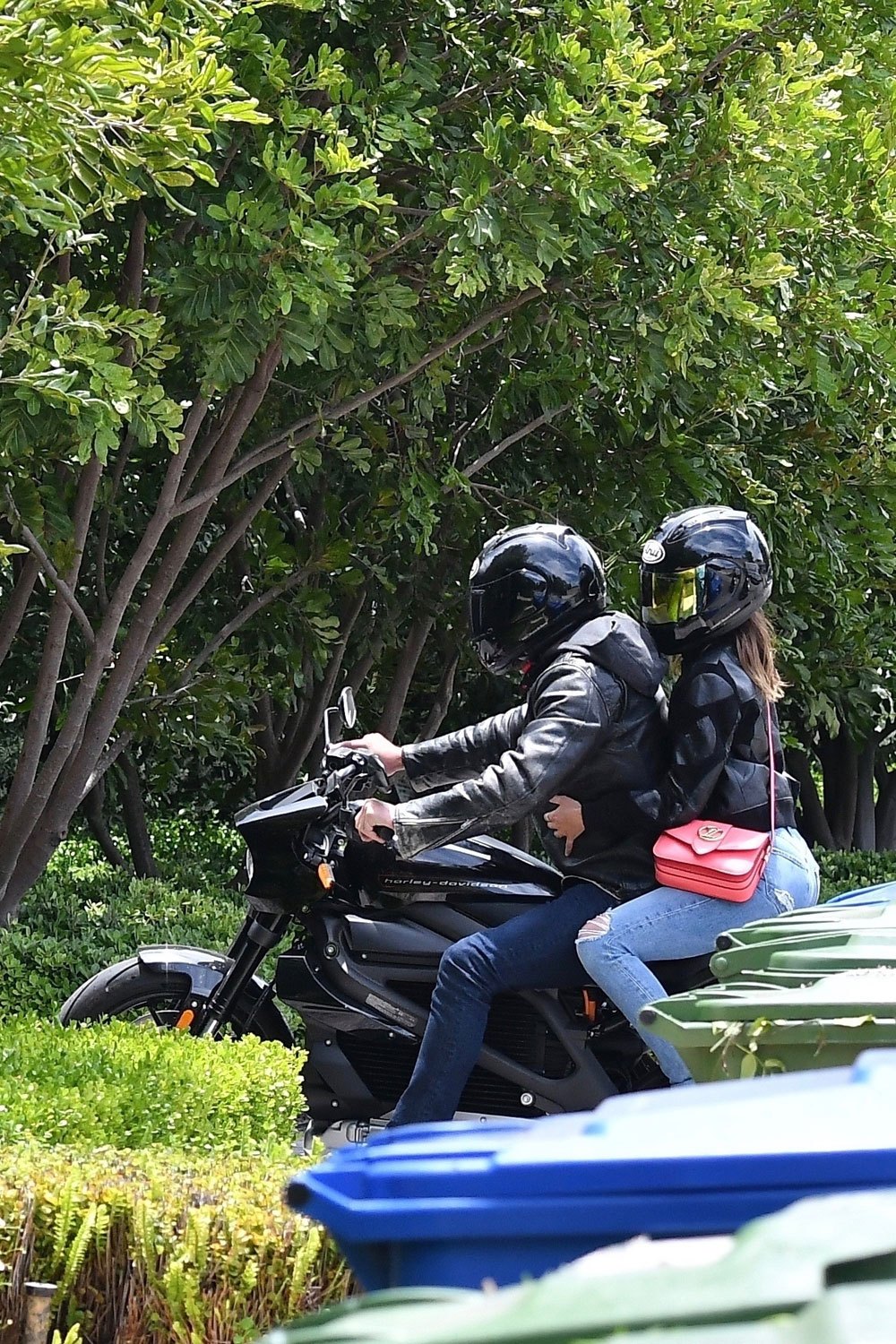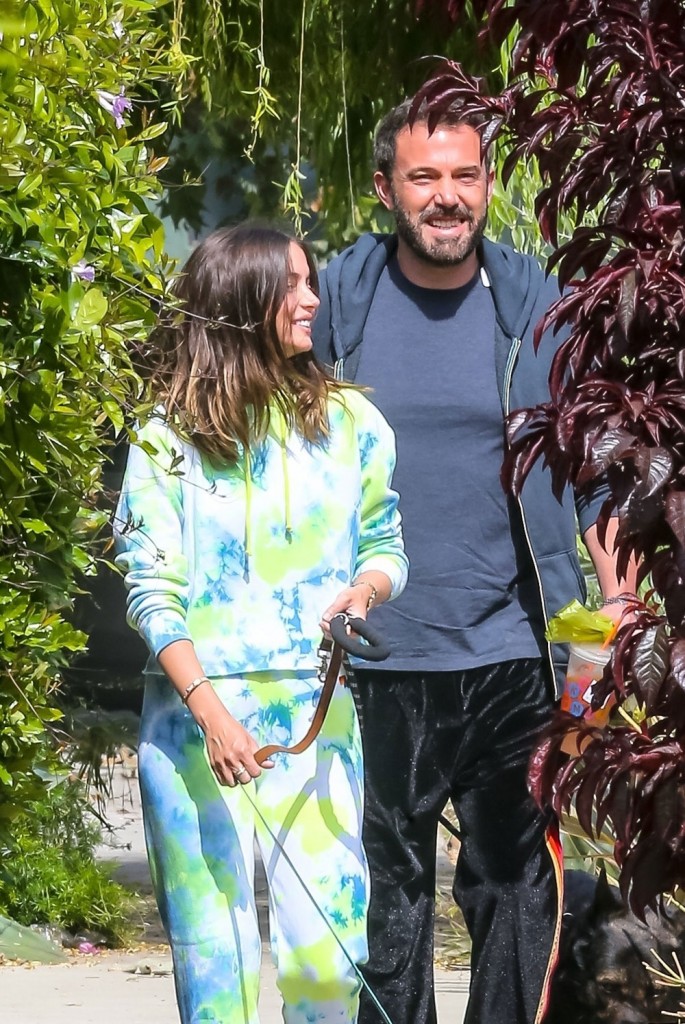 Photos credit: Backgrid and via Save Venice/Instagram