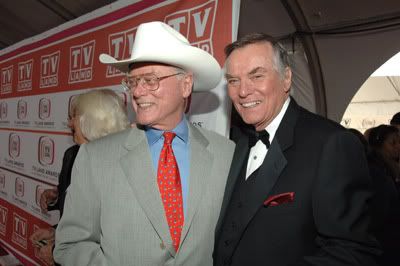 Before I saw these pictures, I was not aware that Larry Hagman was still alive. (Apologies to Hagman's family and friends.) Other surprises included Bernie Kopell, the doctor from The Love Boat, Adam West, Batman, and Jerry Mathers, the Beaver. Julie Newmar, Tina Yothers, Monty Hall, Loretta Swift and William Shatner were also in attendance.
Julie Newmar, the original catwoman, is 73 and she looks fabulous without being over-preserved. Linda Gray has also aged semi-naturally. Mary Tyler Moore, on the other hand, needs to break up with her surgeon.
20 more pictures after the jump.