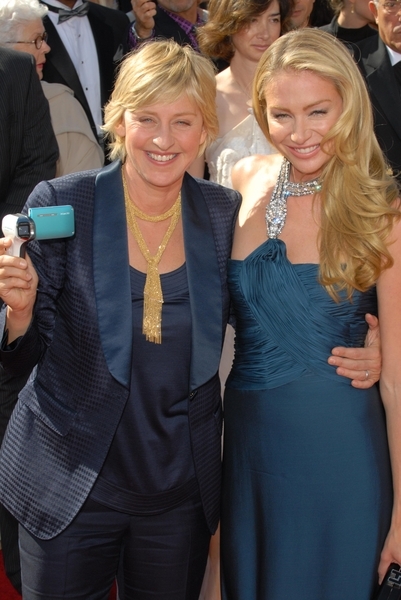 Ellen DeDeneres tried to do the right thing – she went with partner Portia de Rossi to a pet rescue agency and adopted a dog. But when the pooch, a Brussels Griffon mix, didn't make friends with her cats, Iggy wound up in the doghouse. Sorry, bad pun.
It seems that part of the dog adoption agreement is that you can't hand the dog on to other owners. Ellen had passed her dog on to live with her hairdresser and two children aged 11 and 12, after spending $3,000 having the dog neutered and trained to be with her cats, although he must have been a slow learner. A representative from the Mutts and Moms agency came and collected the dog on Sunday night, prompting Ellen to address the issue on her show Tuesday.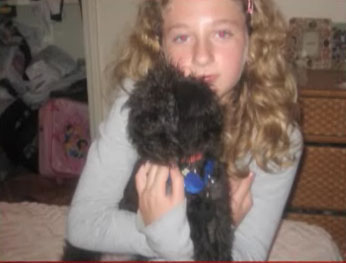 "I guess I signed a piece of paper that says if I can't keep Iggy, it goes back to the rescue organization, which is not someone's home, which is not a family," she said in a show transcript provided to The Associated Press.

"I thought I did a good thing. I tried to find a loving home for the dog because I couldn't keep it."

DeGeneres said her hairdresser's daughters, ages 11 and 12, had bonded with Iggy and were heartbroken when the dog was taken away.

"Because I did it wrong, those people went and took that dog out of their home, and took it away from those kids," a sobbing DeGeneres said on her show.

"I feel totally responsible for it and I'm so sorry. I'm begging them to give that dog back to that family. I just want the family to have their dog. It's not their fault. It's my fault. I shouldn't have given the dog away. Just please give the dog back to those little girls."
I suspect that Mutts and Moms isn't your standard rescue shelter. While it is a non-profit organization, the AP reports it doesn't have a listed number, and when I've gone to my local animal welfare there were no Brussels Griffons, mixed or otherwise. But then all my focus was on the kittens and horses.
Still, I have to agree it's a pretty nasty thing to take a dog away from kids. Couldn't you just come and check that the dog was in a good home? It seems heartless to just take it away from a loving family because it wasn't placed there originally.
Note by Celebitchy: Here's the video about this case, thanks to TMZ, which shows that the adoption agency is pretty vindictive and cruel. The owner of the agency claimed she was "just going to do a house check," when she came by, but then left with the dog after calling the cops. It's all pretty ridiculous and I hope this organization gets new management and backs down, apologizes and returns this dog to the little girl who loved him. Considering that a celebrity is involved, this is incredibly bad PR for them. This makes me so mad.
Update: Here's Ellen crying before telling the story about how the evil adoption agency took away the dog. Thanks to TMZ.